The Steelers Just Became Clear Frontrunners for Deshaun Watson
After nearly two decades of Ben Roethlisberger being under center, the Pittsburgh Steelers are finally being forced to look for a replacement. The Big Ben era was undoubtedly successful for Pittsburgh (it won two Super Bowls). However, all good things must come to an end.
Up to this point, the Steelers have been heavily connected to rookie prospects Kenny Pickett and Malik Willis. Pickett played college ball in Pittsburgh, making him an obvious connection. On the other hand, Willis is viewed as an extremely high upside QB prospect. Both players could immediately slot into the Steelers' starting quarterback job.
However, a recent staff hiring by head coach Mike Tomlin could see the team pivot in a different direction altogether.
The Steelers hired former Miami Dolphins HC Brian Flores
After being (controversially) fired by the Miami Dolphins this offseason, Brian Flores instantly became one of the most intriguing head coaching candidates on the open market. However, after several weeks, it became clear Flores wasn't getting an immediate opportunity to coach another football team.
Many fans pinned the Houston Texans as a likely landing spot for Flores, considering his strong relationship with quarterback Deshaun Watson. However, Houston opted for an internal candidate by way of Lovie Smith.
All of this ultimately prompted a lawsuit from Flores. He claims the league's unfair hiring practices toward minority candidates are what cost him a head coaching job this offseason.
The lawsuit is still on. However, Flores agreed to a demotion in order to stay in the NFL. The Steelers hired him as a senior defensive assistant/linebackers coach, potentially paving the way for Pittsburgh to lure the before-mentioned Watson to town.
Deshaun Watson could follow Brian Flores to Pittsburgh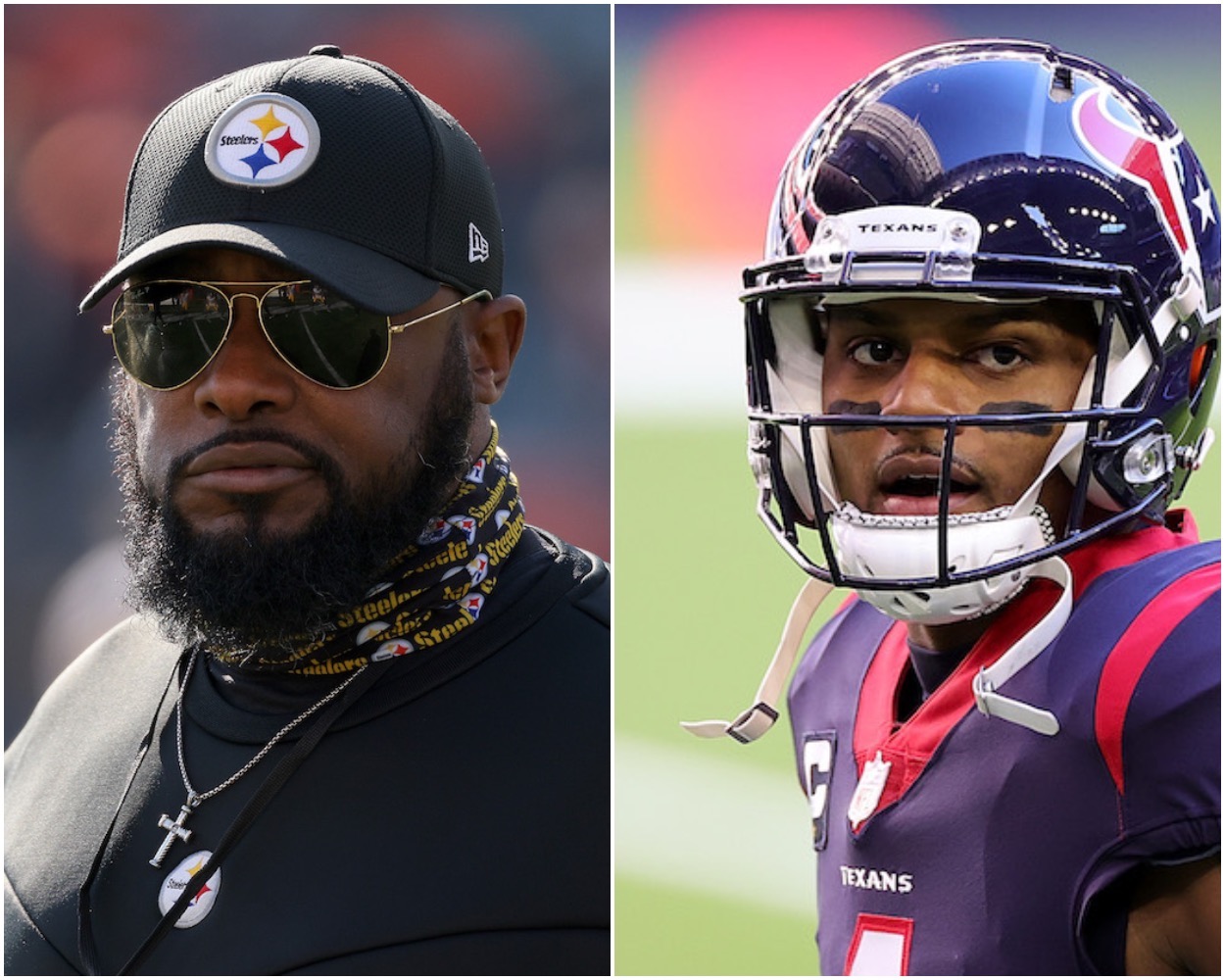 It's crucial to mention Watson has yet to settle his off-the-field legal issues. Until that matter is resolved, it's impossible to imagine a team trading for him this offseason.
However, it's also crucial to mention several teams tried to pry him away from Houston at last year's trade deadline. Clearly, front offices around the NFL value his elite QB play enough to take a gamble on him and his legal situation.
With Flores officially in the Steel City, you can toss the Steelers' name into the Watson sweepstakes. Pittsburgh desperately needs a new QB, and Watson has made it publicly clear in the past he wants to work with Flores.
It's likely the Steelers knew this before offering Flores a job. His ability to recruit Watson to Pittsburgh could be franchise-altering.
The Steelers should take a big swing at the quarterback position
There are several reasons the Steelers should avoid Watson altogether and simply draft one of the before-mentioned prospects in the first round. However, in the same breath, the Steelers can easily justify taking a big swing at the position.
Pittsburgh has an elite defense led by 2021 Defensive Player of the Year T.J. Watt and an offense led by promising youngsters Najee Harris, Chase Claypool, and Diontae Johnson. The Steelers have a playoff-caliber roster. They just need a quarterback.
Watson inherently comes with a lot of baggage and a lot of risks. However, if he can take the field for the Steelers in 2022, they instantly become a contender in the AFC. They could be right up there with Buffalo, Kansas City, and Cincinnati.
Like Sportscasting on Facebook. Follow us on Twitter @sportscasting19.
RELATED: NFL Insider Believes Panthers Will Pursue Star QBs This Offseason