Steelers' Bizarre Result Against Lions Brings Shocking Reaction From Najee Harris: 'I Didn't Even Know You Could Tie In the NFL'
The Pittsburgh Steelers got unfortunate news before Sunday's game against the Detroit Lions after Ben Roethlisberger landed on the COVID-19 reserve list. In his absence, Mason Rudolph stepped up and started the game for the Steelers against the winless Lions.
Well, Sunday's game was bizarre on all accounts and ended in a wonky tie as both offenses threw away golden opportunities to walk away with a victory.
In turn, a list of players from both sides weren't thrilled about the tie — and one player, Najee Harris, didn't even know an NFL game could end in a tie. Really.
Lions vs. Steelers was the epitome of unwatchable football
The Steelers were driving down the field with seconds left in overtime. Unfortunately, rookie tight end Pat Freiermuth coughed up the ball and the Lions recovered.
After that, the Lions' lateral party came up short, and the game ended in a tie. It was bizarre, ugly football, and neither team wanted to win, apparently.
The final score of the game was a Chris Boswell field goal to start the fourth quarter. Neither team was thrilled, and Steelers defensive tackle Cam Heyward got honest after (h/t Brooke Pryor of ESPN).
"Ties suck. I know it's a tie, but if it's not a win, I don't think you can really hang your hat on that."

Cam Heyward on the game ending in a tie
Nobody wants ties, and while the Lions finally avoided a loss, they still have a goose egg in the win column.
Oddly enough, some players were unaware a game could end like that, including rookie Najee Harris.
Najee Harris was stunned at the game's ending
It was odd to end the game in a tie, and there were turnovers and a missed field goal in the extra period. Still, Harris had no idea the game was going to end right then (Brooke Pryor).
"I didn't even know you could tie in the NFL. In my mind, I was sitting on the bench saying, 'I've got another quarter to go.' But someone came to me and said, 'That's it.' I've never had a tie in my life before."

Najee Harris on the game vs. Lions ending in a tie
A lot of people were unaware.
In college, the game keeps going. This season, there was a nine-overtime game against Penn State and Illinois. Sure, the rules are different but still.
Harris wasn't the only player unaware of the tie ending, either, as Lions running back Godwin Igwebuike was also shocked.
"It's nuts. I'm back there like, 'Yo, how many overtimes can we do?' And they're like, 'Three' … I hear, 'Two, one,' and we were like, 'Yo, whatever's going on, we're about to just put our all into it.'"

Godwin Igwebuike on the bizarre ending
Still, it is shocking that NFL players were unaware that the game could result in a tie.
The Steelers struggles against the winless Lions are a major concern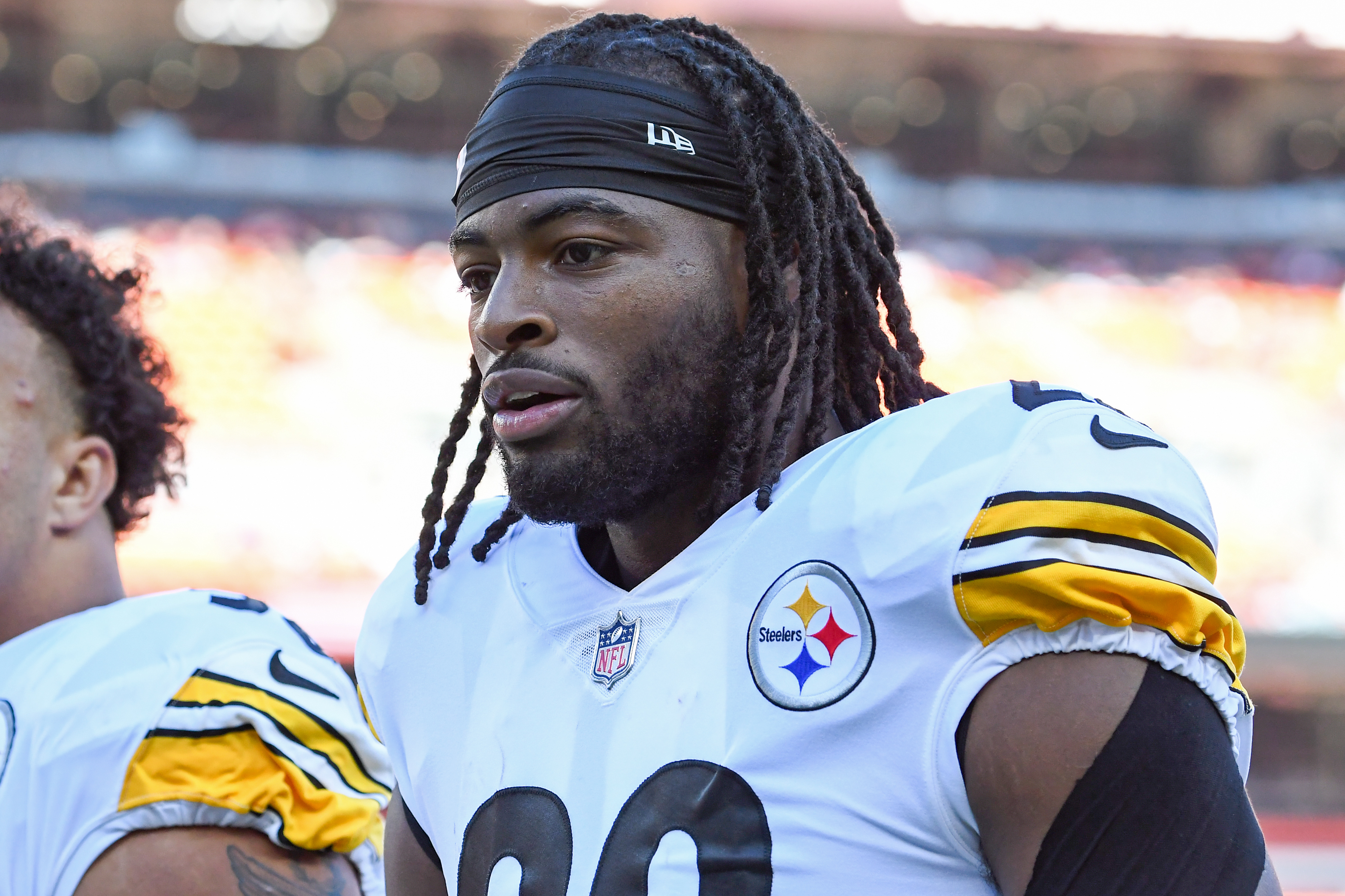 Sure, Roethlisberger was out. Chase Claypool also missed the game and T.J. Watt left early with an injury. Despite that, this tie is a huge concern.
The Steelers, even with injuries, should have zero problems against the worst team in the NFL. The offense sputtered on the day and there is a chance Roethlisberger will be out for Sunday's showdown against the Los Angeles Chargers.
There is no excuse to struggle to beat this Lions team, and things are suddenly very cloudy in Pittsburgh. Rudolph finished 30-of-50 for 242 yards with one score and one interception. Harris had 105 yards on 26 carries, and the offense turned the ball over three times.
If the Steelers can't even beat the Lions, are they worthy of winning the AFC North? Probably not, but then again, who is worthy of winning that confusing division?
Either way, hopefully there are no more ties this season.
Stats Courtesy of Pro Football Reference