Steelers Coach Mike Tomlin Thinks the NFL's Diversity Is a "Joke"
The renewed fight for racial equality in America began another round of criticism regarding the NFL's lack of diversity in front offices. Steelers coach Mike Tomlin has answered all of these questions before. However, since he's one of the few Black people in a coaching position in the NFL, he was asked about the issue recently, and he didn't hold back in his assessment.
Given the level of resistance to nonwhite coaches at every level and the lack of progress, Tomlin's career with the Pittsburgh Steelers is miraculous.  
Mike Tomlin is beyond frustrated with the diversity problem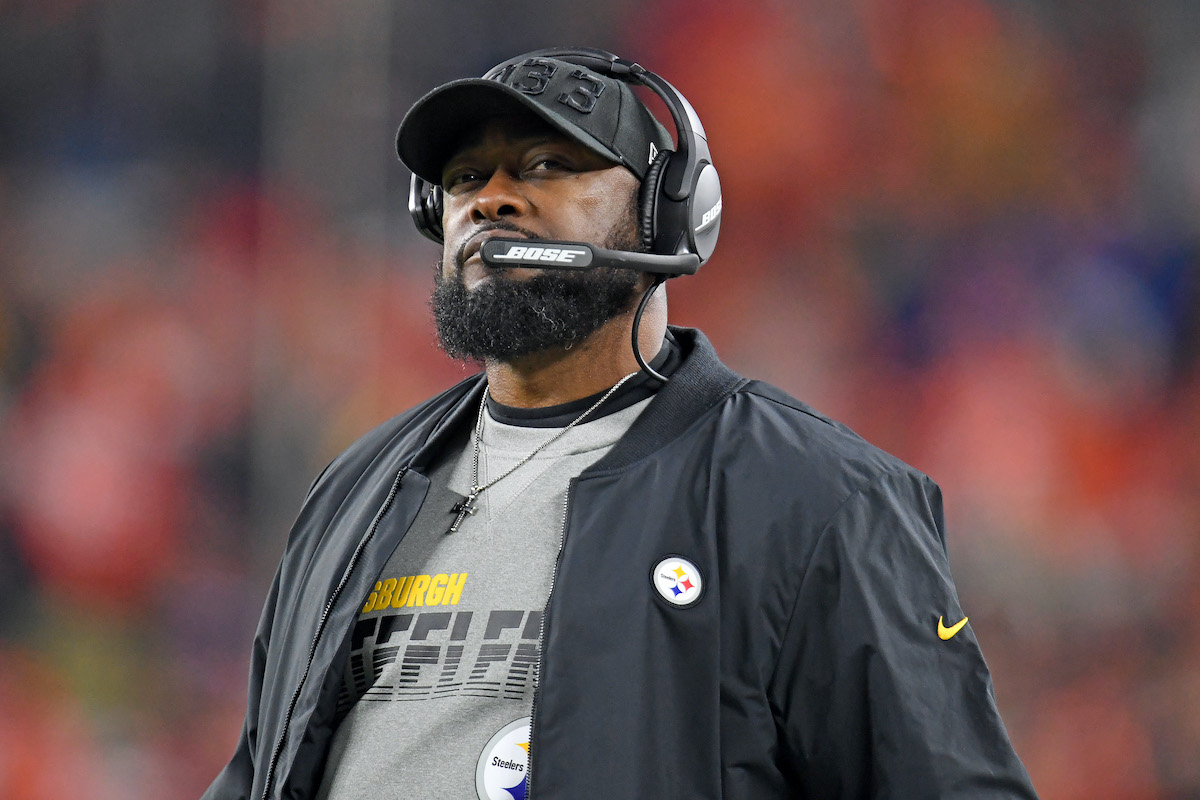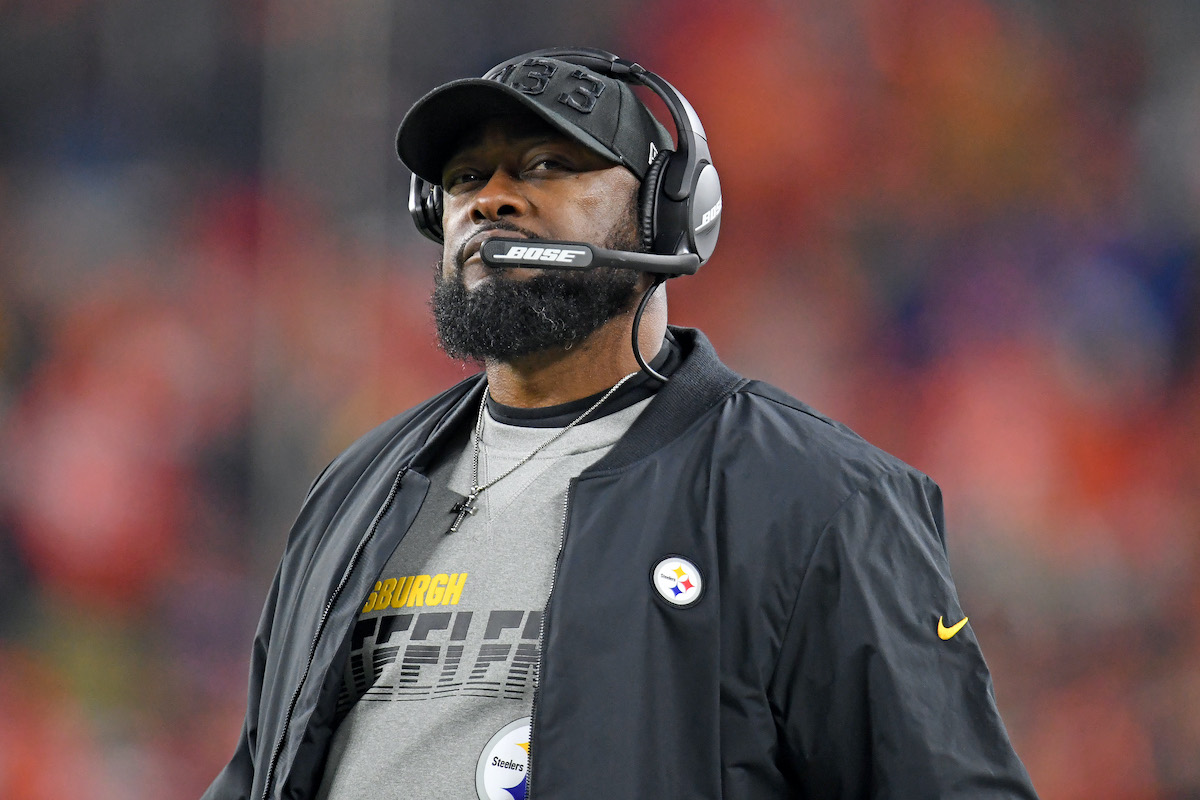 Fury over the murders of George Floyd, Breonna Taylor, and others hasn't led to structural changes in the judicial system. But it has forced corporations to reckon with — or at least perform a reckoning — the systemic discrimination infecting practices. The
NFL has been a prime target for those demanding equality in the workplace for years. However, the problems haven't been fully addressed. If anything, the divide's gotten worse over time. At this time, there are a grand total of two Black general managers and four head coaches of color. This is a 17-year low as well as half the number from just two years ago. (Meanwhile, 60% of the players in the league are Black.)
The NFL's inaction isn't new, but it's no less frustrating. On the NFL Network's Good Morning Football, Mike Tomlin voiced his ire at the league: "We, succinctly, just have to be better. There are less than half of the minority coaches then there was in 2007 when I got my job. So from that perspective, it is a joke and it needs to be addressed." 
Tomlin says he is part of various committees that are working to address it. But he made the point that he's not in a position to give minority coaches more chances. "The bottom line is, it has to be respected in the hiring."
He's a prime example of the benefits of expanding the coaching pool
Tomlin's career is a testament to what can happen if owners widen their coaching search to minority coaches. Tomlin began his career as a wide receivers coach at Virginia Military Institute. He worked his way to the NFL a mere six years later as the defensive backs coach for the Buccaneers. 
Despite his work there and as Vikings defensive coordinator, Tomlin's hiring as the Steelers head coach was seen as a high-risk proposition. He's consistently made a mockery of those who doubted his credentials. The Steelers won the Super Bowl in his second year. Since then, the team has yet to have a losing season with Tomlin. 
His 5-6 playoff record since that championship has brought some criticism from fans. But 12 years of stability in a league that emphasizes parity is a commendable achievement. If anyone doubted Tomlin's ability to lift a team, last season is a prime example of his excellence. 
Ben Roethlisberger suffered an elbow injury midway through the second game of the season. And the Steelers lost their first three games. A lot of teams would quit, but Pittsburgh went 8-5 in the remaining 13 games. They didn't make the playoffs. But you can't do much better when you have Mason Rudolph and 'Duck' Hodges at quarterback. 
Tomlin was the 10th African-American to become an NFL head coach. Just think of the people who could've accomplished similar things but never got the chance.
Exposure is the only way to improve the chances of nonwhite coaches
There is some support for empowering more minority coaches within NFL circles. However, no one seems able to agree on how to make this a reality. Steelers President and chairman of the NFL's Diversity Committee, Art Rooney, supported Tomlin's views, according to CBS Sports: 
"I understand the frustration of Coach Tomlin and others around the NFL as it related to diversity issues. I think our Diversity Committee took some important steps this past offseason to improve our policies and processes in order to enable more equitable opportunities for minority candidates in the league. We hope to see some results in the near future. However, we also understand that more work needs to be done."
The fixes are in good taste, but their effectiveness remains to be seen. The Rooney Rule now requires teams to interview a minimum of two external minority candidates for head coaching positions. Teams also need to interview one minority candidate for coordinator positions and one external minority candidate for senior football operations and general manager positions. Teams cannot stop assistant coaches and lower-level employees from interviewing for coordinator or assistant GM jobs.
There was also a proposal to incentivize hiring more minority head coaches and general managers. Teams who hire coaches of color could've received better draft positions. But the resolution was taken off the table for now. The NFL can offer rewards for giving nonwhite coaches a chance. However, the issue isn't about the lack of "prizes" for the franchises that hired Tomlin, Brian Flores, or Anthony Lynn.
Minorities don't get coaching jobs because of ingrained racial biases in the minds of decision-makers in most franchises that make them think white men are just smarter and more qualified for every position that doesn't involve athleticism or violence. A better pick in the third round isn't enough to fight racism. People just have to do the work.