Steelers HC Mike Tomlin Just Took a Public Stand Against Chase Claypool and His Immature Antics
During the closing moments of the Pittsburgh Steelers and Minnesota Vikings' Week 15 game, second-year wide receiver Chase Claypool made a decision that instantly vaulted him to the forefront of the media's eyes. With time ticking away and the Steelers attempting to tie the game with a last-second touchdown, Claypool foolishly took the time to celebrate after making a first-down catch. The ball was subsequently knocked away from the line of scrimmage, and roughly 25 seconds drained off the clock.
Ultimately speaking, it's hard to know if Claypool actually prevented the Steelers from scoring on that drive. However, the optics of the situation made it look inexcusably bad.
Chase Claypool has been the subject of heavy criticism
With the Steelers attempting to chase down a playoff spot during Ben Roethlisberger's possible final season in Pittsburgh, pressure is at an all-time high. This, in turn, means fan emotions are equally as high, which has created a brutal situation for Claypool.
In the media, on television, and on Twitter, Claypool has been the subject of heavy criticism for the past several days. A good chunk of Steelers fans blames him for the crucial Week 15 loss, while rival NFL fans laugh at Pittsburgh over the whole situation.
Former Steelers defensive back and former Super Bowl champion Ryan Clark didn't mince words in the slightest when talking about the incident on ESPN's Get Up. He blasted Claypool for being immature and unprofessional.
Steelers head coach Mike Tomlin finally gave his opinion on the matter
Everyone was looking forward to a response from Steelers head coach Mike Tomlin. Since he's an old-school leader who typically doesn't put up with nonsense, fans expected Tomlin to come down hard on Claypool for the incident.
"He's a young guy that's growing and developing in a lot of ways," said Tomlin. "It can't happen fast enough for him, and it can't happen fast enough for us. We're going to continue to push that growth and development as long as he's a willing participant. He has been … so we're just going to keep moving forward."
"And although there's some short-term negativity associated with pain and discomfort that they go through in terms of growing and learning that oftentimes is negative, we know the benefit — individually and collectively — of staying on task and them gaining that expertise and experience. And it's reasonable to expect that some of those hiccups [will] disappear and some quicker than others."
Not the harshest of statements from Tomlin. However, the overarching point is clear. Claypool's mistake was unacceptable, and Tomlin needs him to learn and grow from the incident.
The Steelers have experienced more than one maturity issue the past 2 years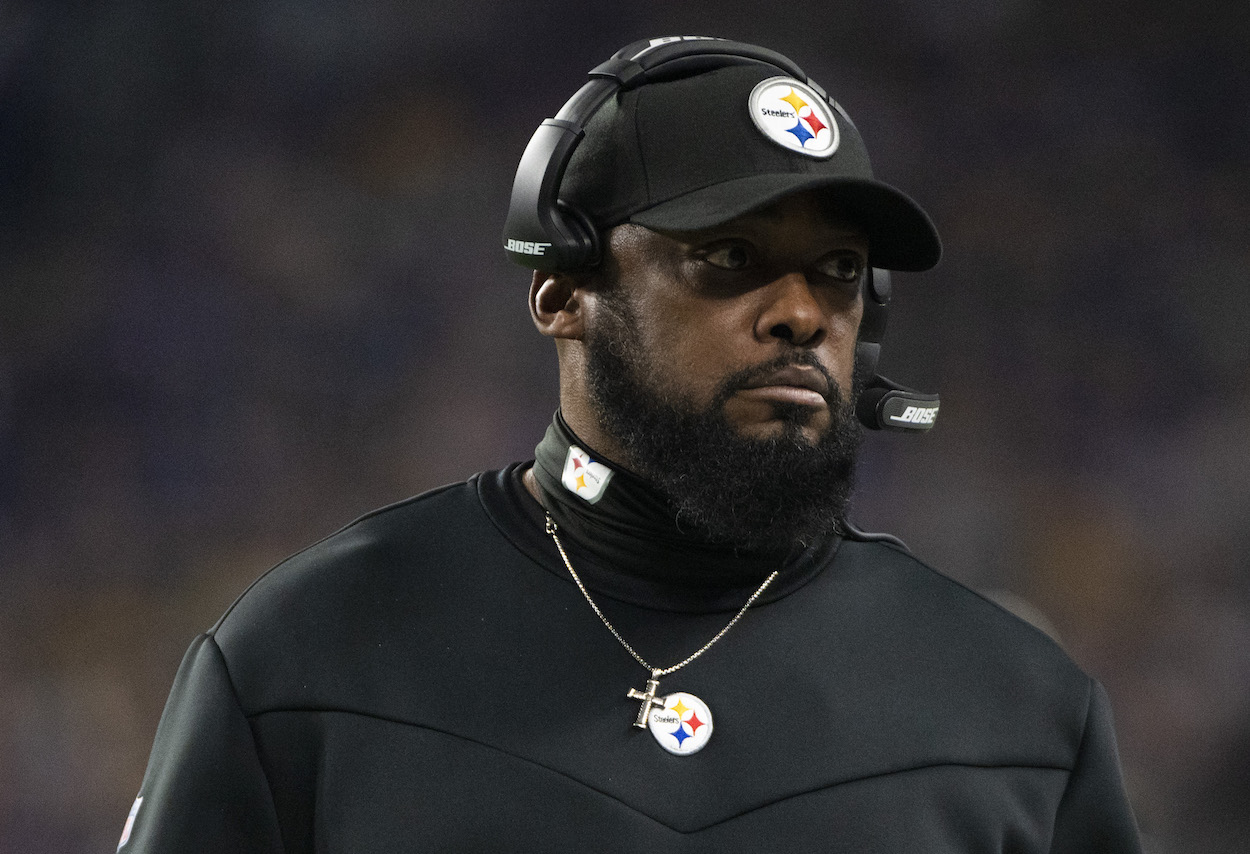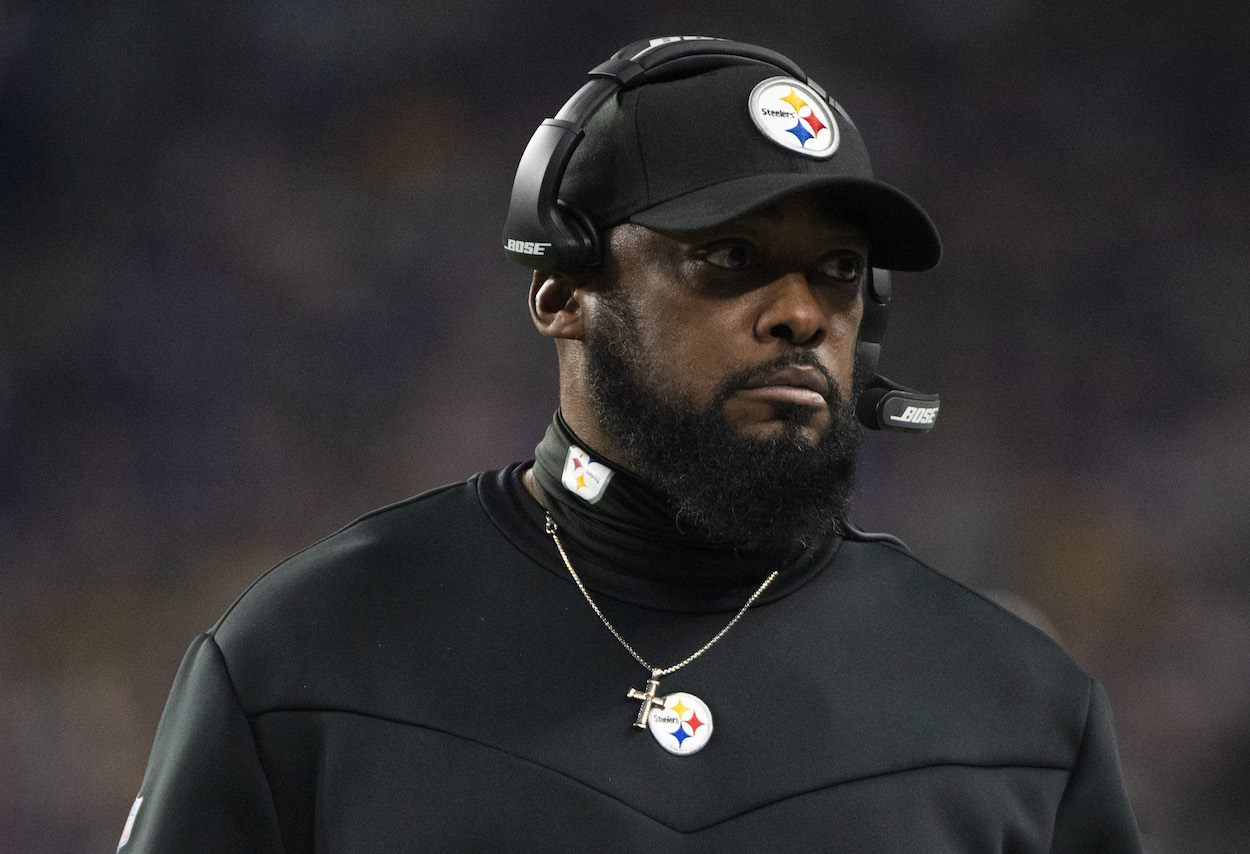 Claypool is only in his second year. Mistakes like this happen. However, a lack of focus and concentration is becoming a running theme in Pittsburgh. The Steelers infamously choked away an 11-0 start last season, and WR Juju Smith-Schuster was constantly involved in off-field drama due to performing TikTok dances on opposing teams' logos.
With Big Ben potentially set to leave at the end of the year, Tomlin needs to find a way to regain a sense of control and command in the Steelers' locker room. The last thing he wants to do is insert a rookie QB into a team that's still working through common maturity issues.
Like Sportscasting on Facebook. Follow us on Twitter @sportscasting19.