Steelers Legend Terry Bradshaw Holds Some Bizarre Football Records
Terry Bradshaw is arguably one of the most famous NFL personalities ever. Even people with zero interest in football recognize his name and know that he played for the Steelers. Diehard NFL fans can easily recite Bradshaw's on-field accomplishments, but Bradshaw holds some truly bizarre records that few fans are aware of. 
The Steeler legend's NFL career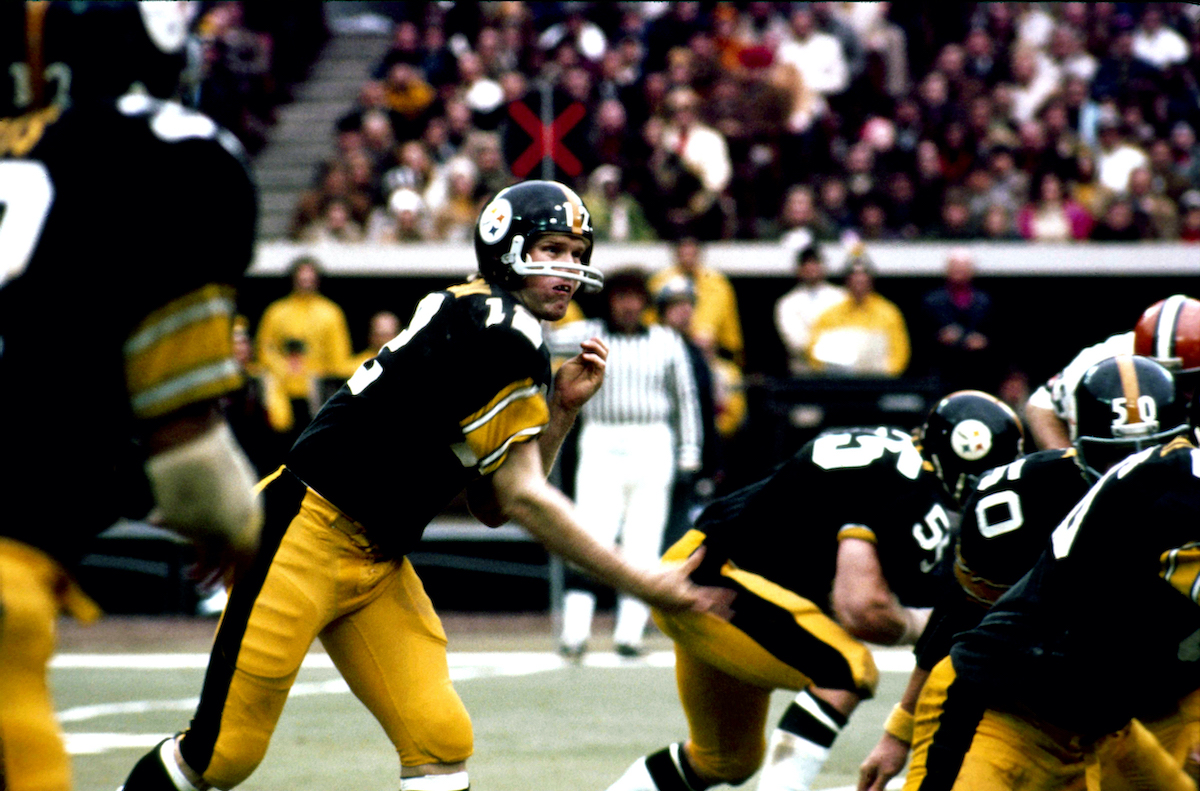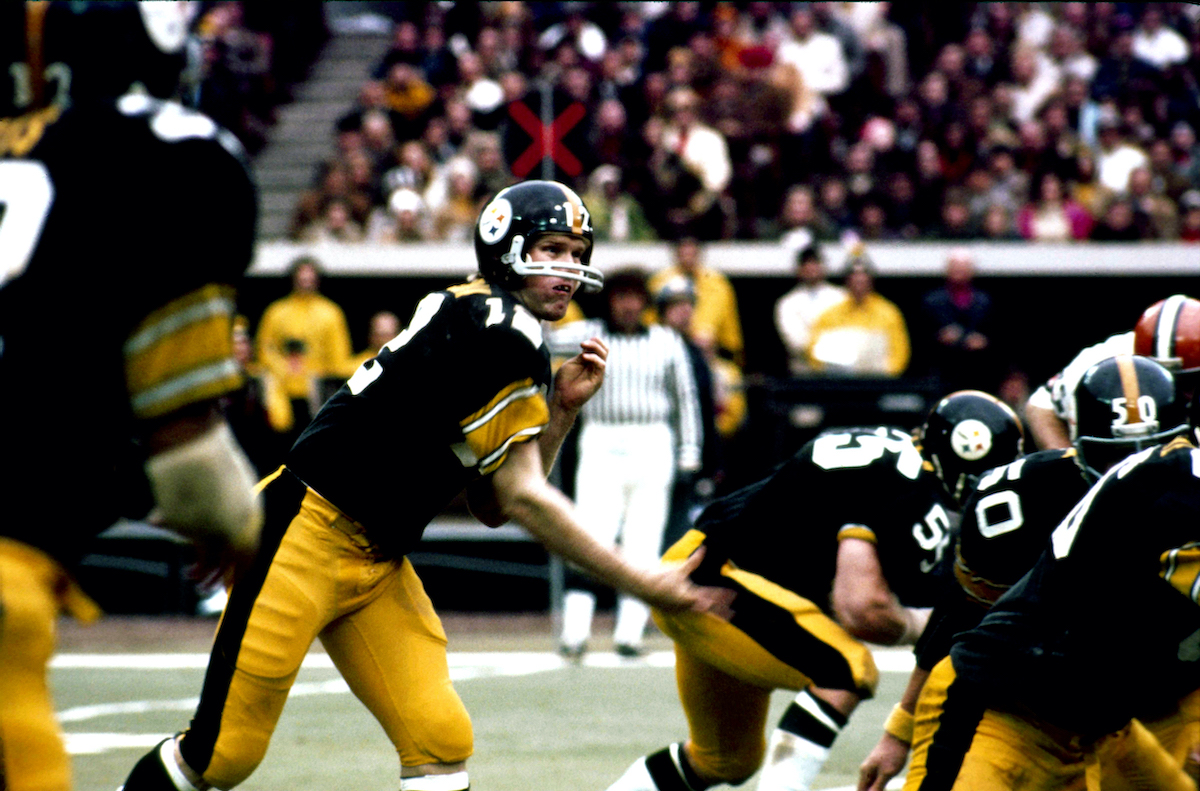 Some people remember Terry Bradshaw as a kind of overnight success. That wasn't the case at all. He was good — so good that he was the No. 1 draft pick in 1970 when he began playing for the Steelers. It took time, however, for him to develop into one of the best quarterbacks of all time, as Sports Illustrated details.
It wasn't until that Bradshaw really started to shine. Most importantly, he really turned it on during important games. During his career, Bradshaw turned the Pittsburgh Steelers into the most successful football team in the league. They were virtually unstoppable.
With Bradshaw as their starting quarterback, the team was the AFC Central champion eight times and won four different Super Bowls. He was inducted into the Football Hall of Fame in 1988. 
Bizarre records Terry Bradshaw holds
Football fans have no problem rattling off which games Bradshaw threw over 300 yards (0.27 kilometers) when he was named the Super Bowl MVP, and that he was responsible for 210 interceptions, as the Football Database details. However, there are some records Bradshaw holds that are both bizarre and obscure. 
Decades after his retirement, Bradshaw is still considered the greatest quarterback of all time, yet he's not exactly his hometown's football hero. His high school, Shreveport's Woodlawn, had a fantastic football program. It was one of the best in the state, yet Bradshaw has the distinction of being the only quarterback at the school who didn't bring home All-State honors.
While Bradshaw's high school career might not have gone as well as he would have liked, he did manage to capture a state record for javelin throwing while he was in track, reports the Bossier Press-Tribune.
It's well known that Bradshaw was the first draft pick in 1970. What many people didn't know what that when the Steelers chose him, they were helping Bradshaw make a strange footnote in history. He has the distinction of being the first player from a small school to be the first pick in the NFL draft. When he graduated from Louisiana Tech, Bradshaw had set all of the school's passing records.
Bradshaw's post-football life
Bradshaw has a wonderful personality and a good sense of humor, two things he put to use when he retired from football. During his retirement, Bradshaw has proven that there isn't much he's not willing to try, even if it's just for a good laugh or two.
As an actor he has appeared in movies, television shows, commercials, and even music videos, usually playing a comic role. He's been a wildly successful motivational speaker. He works as a football commentator. He's done a bit of singing, reports MSN. He owns a large ranch.
Perhaps the most surprising part of Bradshaw's post-football life is that he was diagnosed with depression. While many pro-athletes would likely have hidden the diagnosis so they could continue to look tough, he's open about his struggles. Bradshaw has even gone so far as to admit that he struggled with both depression and anxiety during his football career, though he didn't realize why he was on an emotional roller coaster at the time.
It will be interesting to see what the future holds for Bradshaw in the upcoming years.