Steelers Legend Terry Bradshaw Is Still Going Strong 13 Years After He Reportedly Died
Terry Bradshaw defined NFL quarterbacks for a generation and, for another generation, is the proud uncle of Fox's football coverage.
A Hall of Fame gunslinger who won four Super Bowls with the Pittsburgh Steelers, Bradshaw remains a key and popular NFL figure even in his 70s.
Over a decade ago, there were legitimate fears Bradshaw wouldn't even make it to 60. Here's how Bradshaw escaped his reported death.
Terry Bradshaw is a Hall of Fame quarterback
RELATED: How Life After the NFL Forced Terry Bradshaw to Face Both His Mental Illness and Learning Disability
Telling the story of the old-school NFL and its rise to prominence is impossible without discussing Terry Bradshaw and the old-school Pittsburgh Steelers.
Bradshaw's stats don't look impressive compared to modern quarterbacks. He completed just 51.9% of his passes for 27,989 yards, 212 touchdowns, and 210 interceptions in 14 seasons.
Bradshaw played in a much different time, though, and Steelers coach Chuck Noll cared far more about Bradshaw's 107-51 regular-season record.
The same went for Bradshaw's postseason numbers. A 30-26 touchdown-interception ratio doesn't look great, but Bradshaw went 14-5 and won four Super Bowls.
Bradshaw is known now for his work on Fox Sports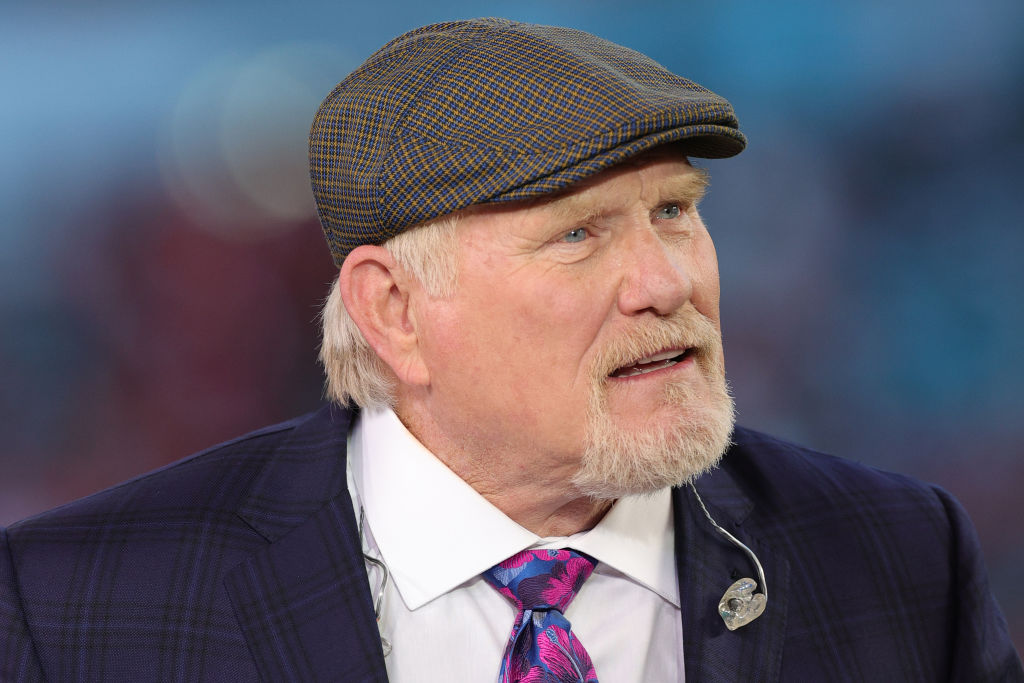 RELATED: Was Terry Bradshaw a Great Quarterback?
When his playing days ended after the 1983 season, Terry Bradshaw quickly signed a contract with CBS.
Bradshaw stayed with CBS until 1994 when he jumped to Fox and the network's new pregame show. He and Hall of Fame defensive end Howie Long are the longest-tenured members of the show.
Cowboys coach Jimmy Johnson joined the group in 2001. Hall of Fame defensive end Michael Strahan linked up with Fox after he retired in 2008.
Bradshaw has remained a fan favorite with his age and comic relief role.
Terry Bradshaw reportedly died in 2007 — but is still alive today
RELATED: Tom Brady Gets Ripped by Terry Bradshaw for Leaving the Patriots
Terry Bradshaw is healthy, alive, and kicking as of June 2020. He turns 72 in September and just worked another Super Bowl for Fox.
Over 13 years later, a miscommunication involving a prominent football site made many think Bradshaw passed away.
On January 25, 2007, Mike Florio of Pro Football Talk reported Terry Bradshaw "may" have died in a car accident. What had actually happened was there was a bad car accident on the Terry Bradshaw Passway in Lousiana.
Florio wasn't the only one who reported Bradshaw's possible death. Louisiana radio stations did the same, but the viral headline threw Florio into the limelight.
In a 2008 column, Florio reflected on the incident and explained why the original headline remained on the website.
"Because we never expunge one of our reports no matter how incorrect or embarrassing it might be, we left the original item on the site and followed it with an article setting forth the truth about Bradshaw's condition."

Florio noted a Fox colleague reportedly called Bradshaw when the news broke.
"Terry, are you dead?" the caller asked.
"No, I ain't dead," Bradshaw, who was golfing in Mexico, replied. "But my golf game sure is."
Well said, Terry.