Steelers QB Devlin Hodges Has a Fallback Career in Duck Calling
Plenty of pro athletes have unusual secondary talents. Former NFL running back Herschel Walker enjoyed a brief ballet career. MLB star Mookie Betts is an equally proficient bowler, recently throwing two perfect games. Tennis pro Serena Williams is an adept amateur seamstress. Yet perhaps the oddest hidden talent belongs to Steelers quarterback Devlin Hodges.
While Hodges may be one of the most intriguing prospects in the NFL, he possesses an elite skill when it comes to duck calling. Let's look at Hodges' upbringing, breakout rookie season, and his unique secondary talent.
Devlin Hodges' background and college years
In 1996, Hodges was born in Kimberley, Alabama, and he grew up there. He played football while attending high school at Mortimer Jordan High School. Then, he attended college at nearby Samford, serving as a four-year starter for the Bulldogs. Hodges earned many accolades during his college football career.
Perhaps most impressively, he earned three selections as the Southern Conference Offensive Player of the Year. Hodges also won the 2018 Walter Payton Award as a senior, setting the NCAA FCS record for career passing yards, at 14,584. The previous record, held by the late Steve McNair, had stood for over 30 years before Hodges broke it.  
Hodges' time with the Steelers
Despite his accomplished college career, Hodges went unselected in the 2019 NFL Draft. The Steelers picked him up as an undrafted free agent in May 2019. They waived him at the end of August, only to re-sign him to the practice squad midway through September 2019.
When starting QB Ben Roethlisberger suffered an injury later in September, the Steelers moved Hodges to their active roster. When Pittsburgh quarterback Mason Rudolph got injured in the Week 5 game, coach Mike Tomlin moved Hodges into the starting position.
The QB more than lived up to the unexpected opportunity, leading the Steelers to a win in his first game as a starter. He continued to trade off starting duties with Rudolph for the rest of the season. Although Hodges experienced plenty of rookie hiccups, he managed to show a great combination of talent and leadership.
Hodges ultimately played in eight games and started six. He threw for a total of 1,063 yards, with a respectable completion rate of 62.5%. This accuracy, accompanied by a quick release, compensated for Hodges' smaller stature. Hodges can also run the ball quite well, as he showed in his first game, when he ran twice for 20 total yards.  
Hodges' talent for duck calling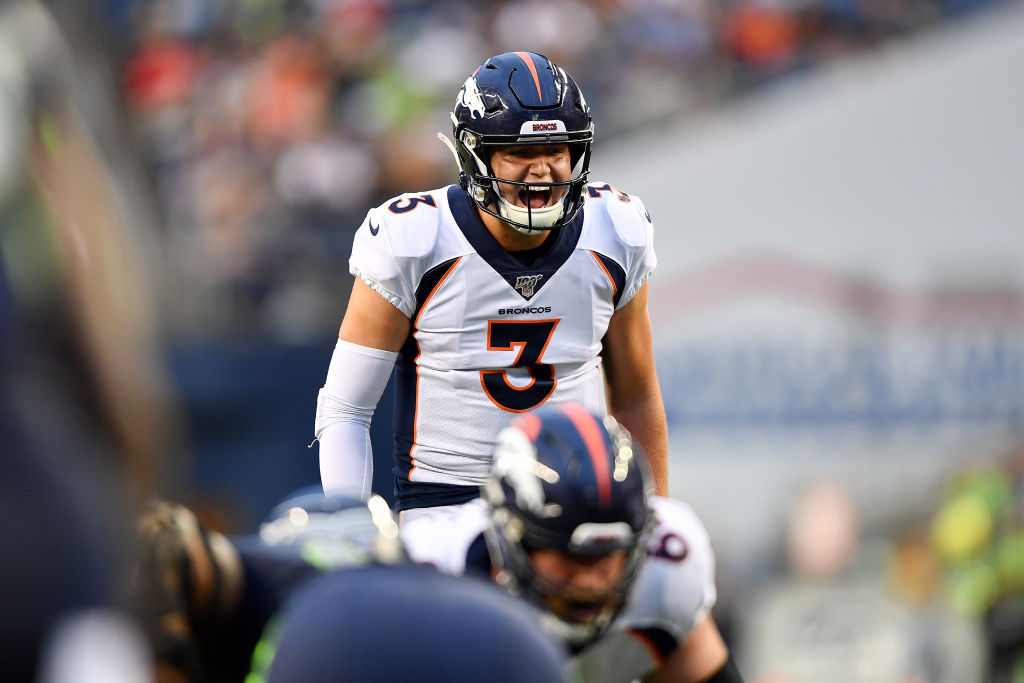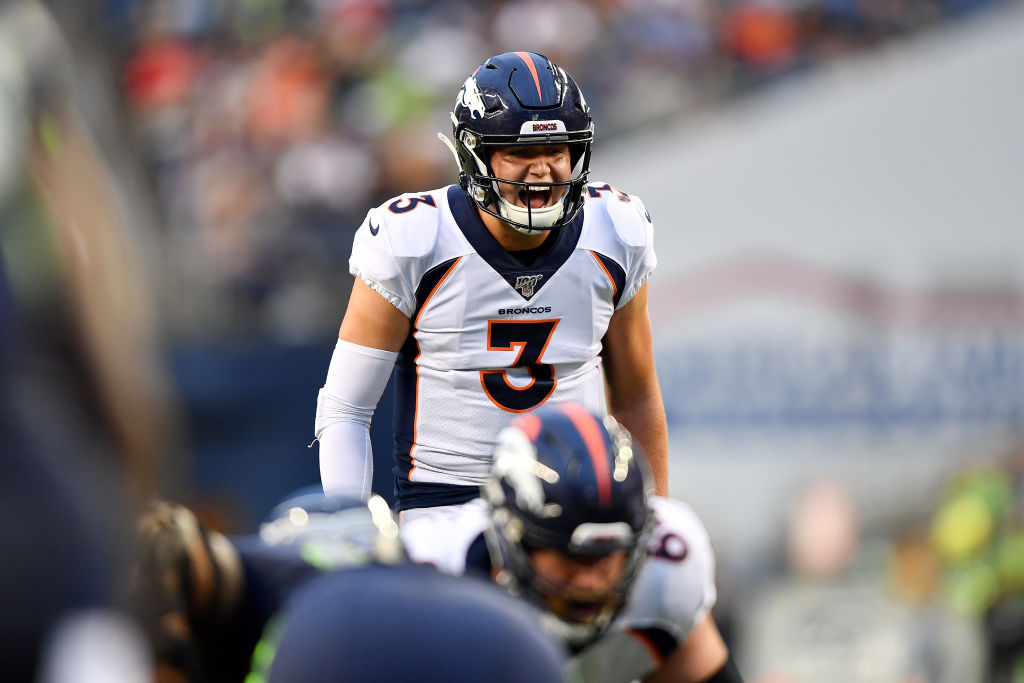 Hodges' unusual talent dates back to his childhood when his father would take him duck hunting. Somewhere along the way, he displayed an above-average proficiency at duck calling. This art involves emulating the various sounds made by ducks using a tool known, appropriately enough, as a duck call.
As one ESPN profile put it: "He was a natural and started competing in call tournaments and championships in the Southeast, frequently traveling to Arkansas to hunt and compete."
In 2009, a 13-year-old Hodges won the Junior World Duck Calling Contest. And, as recently as 2018, he won the Alabama State Duck Calling Championship. In other words, Hodges' passion for all things related to duck hunting has not abated as he's grown older.
So does that mean Hodges has a career as a pro duck caller? He might — if such a thing existed. Still, Hodges could surely parlay his considerable duck calling talents into a hunting career if things don't pan out in the NFL. So far, however, it appears that Hodges will be able to hang around the NFL for years to come.