Stefon Diggs' Applies the Same Ideals to His 2 Passions: Fashion and Football
Stefon Diggs is one of the NFL's most charismatic characters. With the Buffalo Bills still playing their unlikely Cinderella season, his star has only risen with his new team. Diggs' play at wide receiver has already turned attention to his direction. But his off-the-field brand is just as memorable. He recently spoke about the link between football and fashion in an interview with GQ.
Stefon Diggs' journey on the field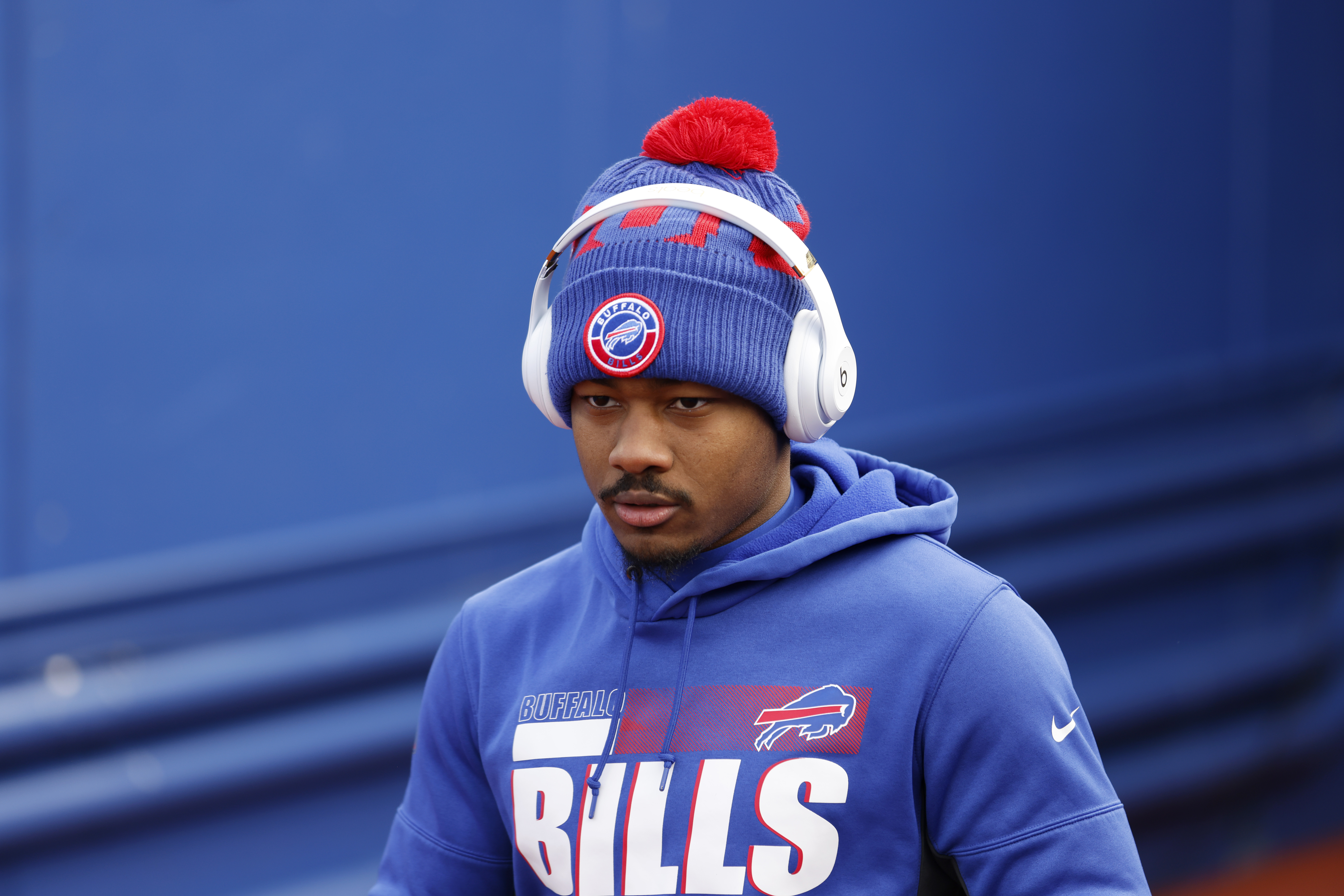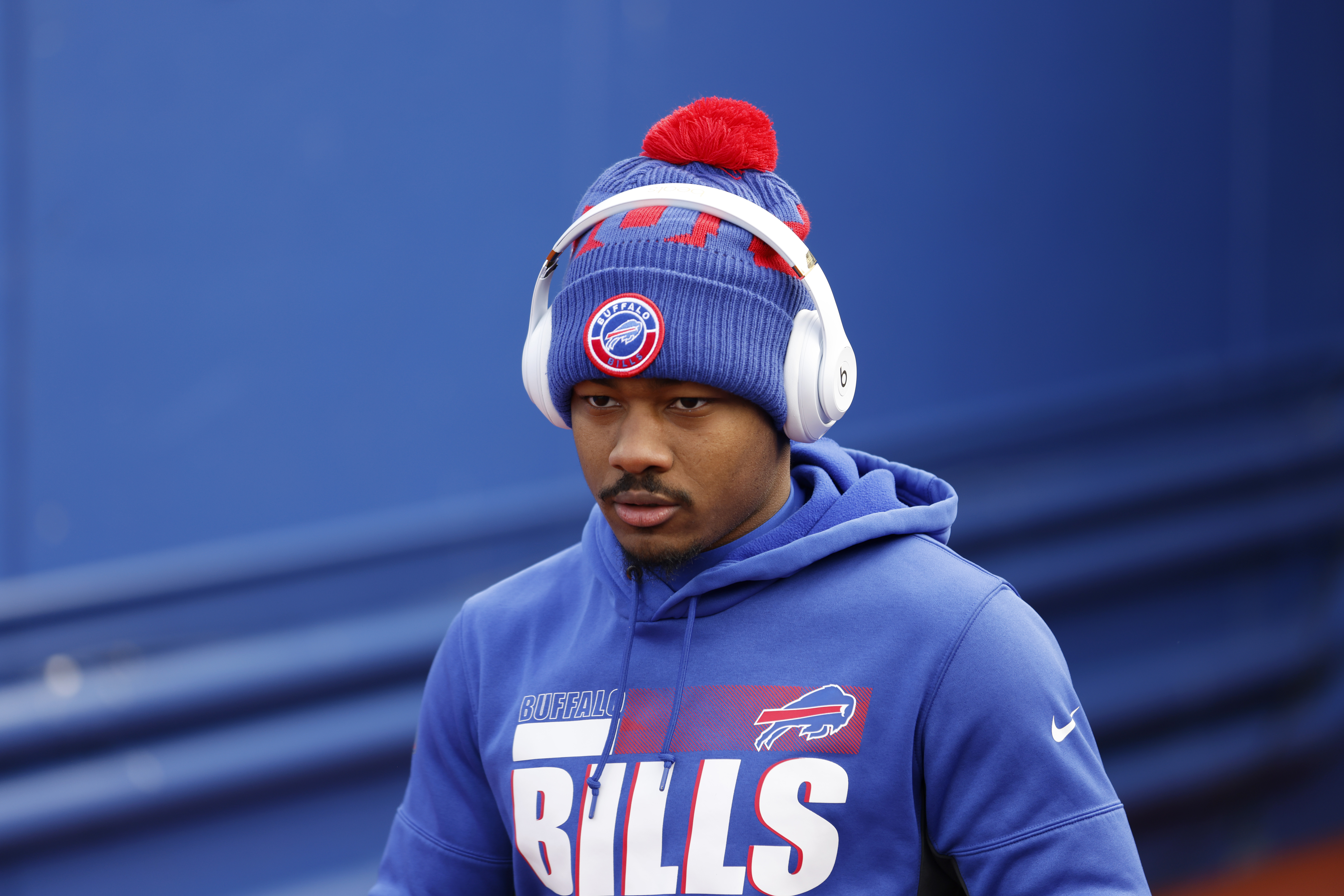 Diggs wasn't given a silver spoon when it came to football. While he made a decent name for himself at Maryland, his prospects in the pros were bleak at best. However, when the Minnesota Vikings drafted him in the fifth round of the 2015 Draft, all he had to do was prove himself. Diggs had a roller coaster ride his first few years, but his potential star power didn't show until the 2018 season. There, he showed the Vikings that they had a young star in their hands. 
However, after the Vikings refused to pay Diggs the type of money that a player of his caliber demands, they shipped him off to Buffalo. He was 26 years old and still on the cusp of stardom, if not already there. He responded with the best season of his career, rushing for 1,535 yards and helping Josh Allen and company secure its best season in years. As Diggs grapples with his rising star, however, his biggest inspiration may have come from an unnamed person in the fashion world. 
Diggs as a fashion icon 
While Diggs already has the personality to be someone special in NFL circles, he also has his eyes on something else. The sports world has collided with the fashion world in more ways than one these past few years. While many focus on LeBron James, James Harden, and other NBA superstars who frequently showcase new looks, Diggs is trying to bring that to the NFL world. 
He's spoken at great length about his love of fashion, highlighting his inspirations in a 2018 interview with Coveteur when he was still a member of the Minnesota Vikings. From there, Diggs has only gotten more influential as his star rose as a member of the Buffalo Bills. 
Bridging the gap
If you ask Diggs, carving himself a niche in fashion and rushing for NFL records come from the same place. He spoke to GQ about what drives him on both ends of fame. He looked back at the advice he got about fashion. When the interviewer asked about what this advice was, Diggs looked introspectively before answering.:
"I think it was probably just, 'Be you.' People see through people not being themselves, trying to be somebody else. There's nothing wrong with being inspired because fashionable people are always going to be inspired by other fashionable people. But always be yourself. Put your own little spin on it. Find a way to make it you.

I love being myself. If somebody said, 'I wouldn't have worn those pants with that,' well, you ain't wearing it! This is how I felt comfortable. This is what I feel like went with it. This is what makes me happy."
Skipper then asked if that advice helped carry him as a football player, too. To that, the budding superstar wasted no time answering. 
"100%! It carries over to me playing football because I ain't trying to be like nobody but myself," Thomas said. "I feel like I push myself enough. So when it comes to me and myself and just putting my clothes on, I'm going to be myself 100%. I don't care what it is anybody got to say."
Diggs might have his fans and detractors alike, but in an NFL that's starving for new personalities, few have a brighter star than he does. On the field, he is one of the quickest, most memorable people on the field. Off of it, he's got a style that renders him unique and memorable by a completely different set of standards. This advice might be the key to understanding Diggs. 
While football and fashion are hardly mutually exclusive, the combination has helped turn Diggs into a promising young standout with fears about his future and turned him into one of the league's biggest characters. Now, with the Bills continuing their unlikely season, his legend can only grow bigger from here in terms of football and his pre-game fits.