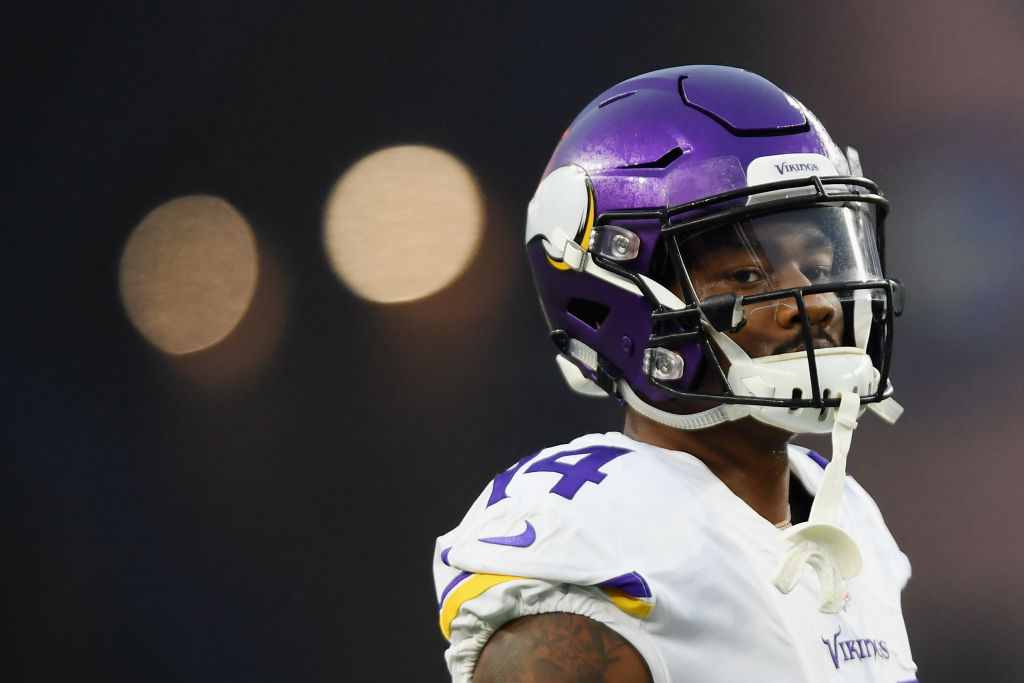 Stefon Diggs Could Have Been With Tom Brady on the Patriots
The Minnesota Vikings traded Stefon Diggs to the Buffalo Bills. However, he was close to going to the New England Patriots to play with Tom Brady.
Wide receiver Stefon Diggs is now with the Buffalo Bills. After spending five seasons with the Minnesota Vikings and becoming a star the past two seasons, the Vikings traded Diggs to the Bills last week. However, at one point Diggs could have possibly gone to the New England Patriots and played with Tom Brady. 
Stefon Diggs is headed to the Buffalo Bills
Stefon Diggs has been a nice surprise for the Minnesota Vikings over the past few years. The Vikings selected Diggs in the fifth round of the 2015 NFL draft. Despite being a fifth-round selection, Diggs has been a first-round talent.
In his rookie season, Diggs caught 52 passes for 720 yards and four touchdowns. Then during his second season in 2016, Diggs caught 84 passes for 903 yards and three touchdowns. In 2017 he took a slight step back statistically as he caught 64 passes for 849 yards and eight touchdowns. However, 2018 was when Diggs really became a star in the NFL. 
Catching 102 passes, Diggs gained 1,021 receiving yards and caught nine touchdowns in 2018. Diggs then gained more receiving yards in 2019 as he had 1,130, but he had fewer catches as he caught 63 passes to go with six touchdowns.
Diggs did not seem satisfied with his role in 2019.
"I can't sit up here and act like everything is OK," Diggs said in October, according to Yahoo Sports. "It's obviously not."

Stefon Diggs
The Vikings then traded Diggs to the Bills on March 16. The Vikings acquired a first-round NFL draft pick, a fifth-round pick, a sixth-round pick, and a 2021 fourth-round pick for Diggs and a 2020 seventh-round pick, according to ESPN's Adam Shefter.
Tom Brady left the New England Patriots after 20 seasons 
Tom Brady announced on March 17 that he was leaving the New England Patriots after 20 seasons. Brady won six Super Bowls with the Patriots while going to three more of them. He also played in 13 AFC Championship Games. Brady also earned Pro Bowl honors 14 times and first-team All-Pro honors three times. Brady was also a three-time NFL MVP for the Pats.
On Friday, Brady and the Tampa Bay Buccaneers officially announced that he will be playing in Tampa in 2020. Brady now has two talented wide receivers in Mike Evans and Chris Godwin. It was well-documented that the Patriots did not surround him with enough weapons over the years and now he has two great ones.
Diggs almost went to the Patriots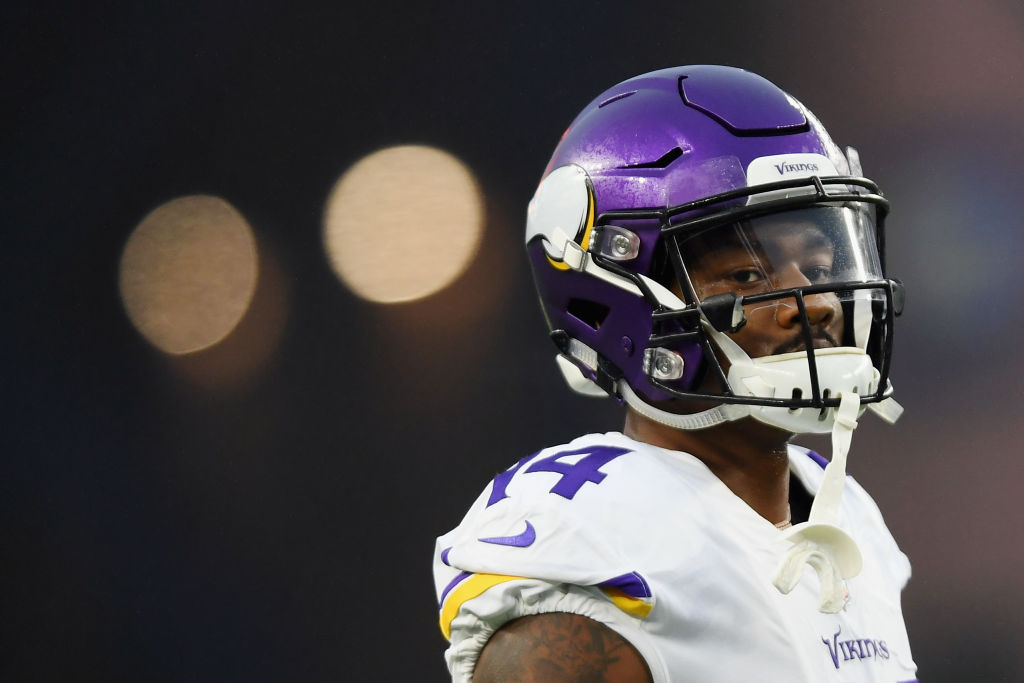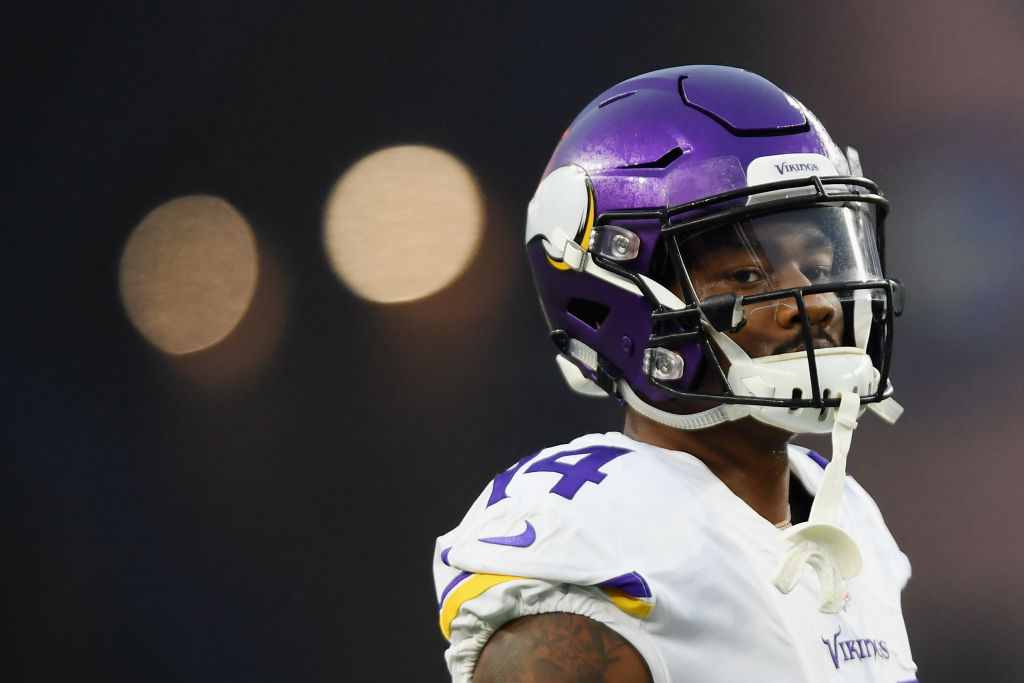 Brady only had one decent receiver last season in Julian Edelman, but he is not a guy who can take the top off of a defense. With their lack of weapons, the Patriots were reportedly interested in trading for Diggs, according to Sports Illustrated. 
"The Patriots were one suitor, but events of the day caused their interest to cool," Sports Illustrated's Albert Breer wrote. "Franchising Joe Thuney put cap space at a premium for New England. And as Brady's departure started to look more likely, trading for a veteran receiver made less sense."

Albert Breer
If Diggs had gone to the Patriots, he would have been the first receiver to play with Brady in New England with his sort of skill-set since Randy Moss. During Moss and Brady's first season together in 2007, Moss averaged 15.2 yards per reception. They started the season 18-0 that year and went to the Super Bowl. In comparison to Edelman, he has never averaged over 12.3 yards per reception in his career. Diggs averaged 17.9 yards per reception last season. 
Sure, Brady has had some excellent weapons over the years in Edelman and tight end Rob Gronkowski. However, a receiver like Moss was extremely dangerous with him and in Bill Belichick's system. Diggs could have had a record-breaking year if Brady had stayed in New England and if the Vikings had traded him there.
We will never know what a Brady-Diggs duo in New England could have looked like, though. Diggs will play with Josh Allen in Buffalo in 2020 and Brady will play with Evans and Godwin in Tampa Bay.