Stefon Diggs Loves 1 of His Coaches So Much That He's Hesitant to Brag About Him
It's clear Stefon Diggs was the NFL's best wideout this season. His numbers were solid and he's helped the Bills advance farther than they have in nearly three decades. But how does Diggs do it? How has he been able to not just achieve a high level of production, but sustain it over the course of an entire NFL season? 
Diggs has one coach in particular he's crazy about to the point where he doesn't want to get the word out. He's played an integral role in the young wide receiver's great success. 
Stefon Diggs career overview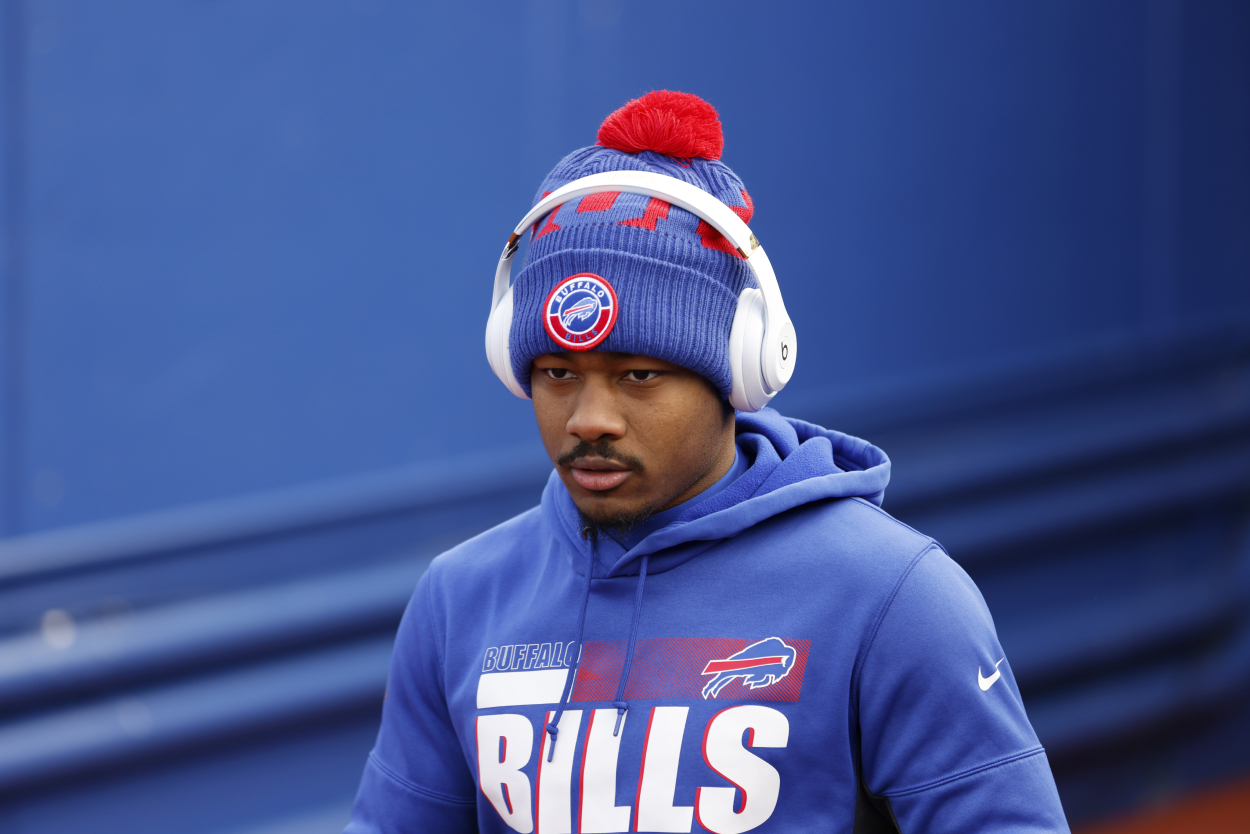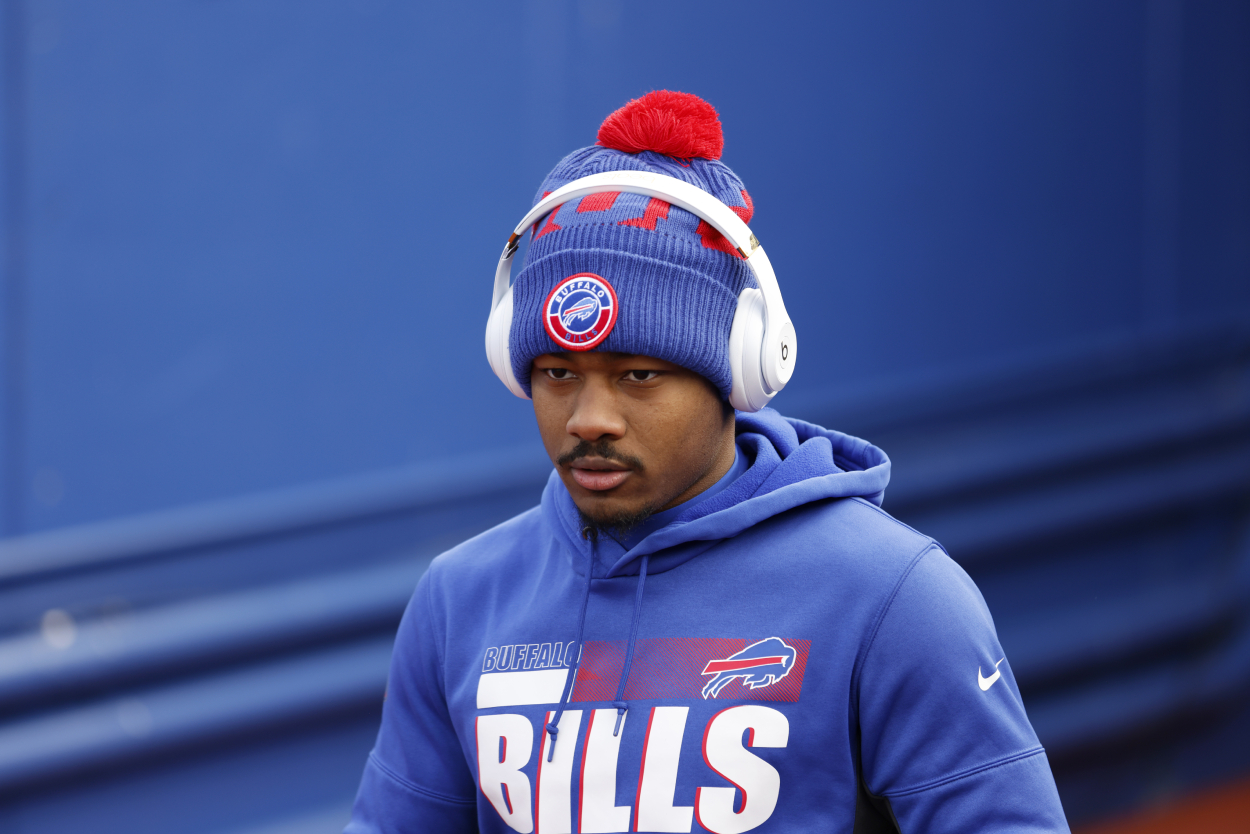 According to Pro Football Reference, the Minnesota Vikings selected Diggs in the fifth round of the 2015 NFL Draft. He played his college football at the University of Maryland.
He played for Minnesota from 2015-2019 before being traded to Buffalo prior to this season. Diggs' best season as a Viking came in 2018 when he totaled 102 receptions. Over the course of his career, Diggs has totaled 492 catches for 6,158 yards. He also has 38 touchdowns. 
Diggs played well in Minnesota but wasn't happy there. The team opted to move on from him with an offseason trade. As this season developed, the trade looked worse and worse for Minnesota. 
A truly dominant 2020-2021 season
While Diggs has had a productive career even before this season, he took it to another level this year. He had a league-high 127 receptions (no, that isn't a typo) to go along with 1,535 receiving yards and eight touchdowns. Diggs received a selection for both the Pro Bowl and All-Pro team, two of the highest honors NFL players can get for individual achievement. 
From a historical perspective, how good was Diggs' 2020? According to Pro Football Reference, his 127 catches qualify him for the sixth-best total all time.
For Diggs, it's been a perfect storm. He's blossomed as a player at the same time as young quarterback Josh Allen, who's starting to look like a superstar in his own right. Of course, Allen's development has been hastened in no small part thanks to Diggs. 
So what exactly is Diggs' secret sauce? How is it that he's become such an impact player this year, even more so than earlier in his career? 
The one coach Stefon Diggs loves so much he's hesitant to brag about him
Diggs has played an important role in Buffalo's electric offense this year, but so has offensive coordinator Brian Daboll. Daboll has emerged as a red-hot head coaching candidate, and for good reason: he has the Bills' offense playing better than it has in years.
ESPN reported that Diggs is hesitant to sing Daboll's praises too loudly, as he wants the franchise to hold onto the talented coordinator: 
"I hate to keep giving him so much credit because I don't want anyone to steal him from me…He's a guy that knows what he's doing, he knows the flow of the game, knows when to call what. We just trust him, whatever he calls, I'm running it. … He always has our back and I ain't seen him miss yet."
Diggs has received an awful lot of credit this year for his performance, as well he should. But just as Diggs has aided the Bills' offense, Daboll's play-calling has put Diggs in a position to be excellent.
The receiver seems much happier in Buffalo, and it's showing on the field. The combination of Daboll and Diggs may not last much longer — expect Daboll to get a head coaching job somewhere soon — but for now, it's working well for everyone involved. 
All stats courtesy of Pro Football Reference