How Does Steph Curry Compare to the Other MVP Point Guards?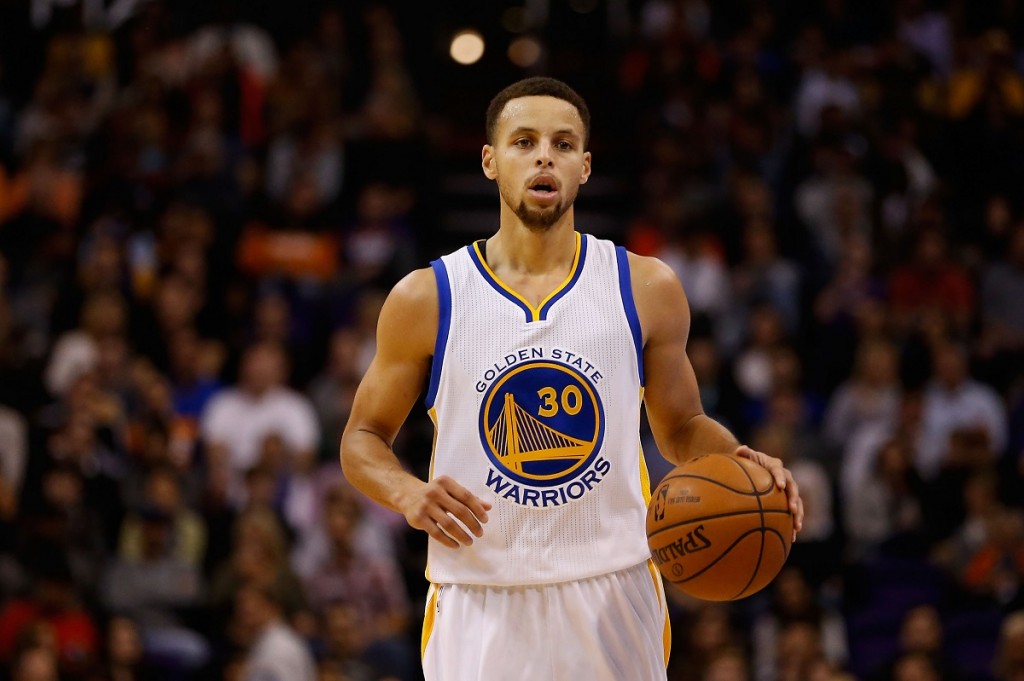 At 29 years old, Golden State Warriors point guard Stephen Curry rounds the first corner of greatness. After winning two MVP awards and an NBA championship; leading the league in three-pointers, steals, and free-throw average; and leading the Golden State Warriors to the greatest single-season record in NBA history, there's no telling how high his career trajectory will take him. As the catalyst behind the Warriors' back-to-back Finals appearances, Curry is mentioned alongside some of the game's Hall of Fame greats.
Given a world fueled by social media, where accomplishments — good and bad — are magnified and made viral, it's worth taking a step back and comparing Curry's accomplishments to other point guards, many of whom have gone on to celebrated fame and enshrinement in the Naismith Memorial Basketball Hall of Fame. As with most pro sports, Hall of Fame inclusion represents an excellent career that includes more than just a few stellar seasons.
Comparing MVP seasons is far from a quid pro quo measurement. The game has changed considerably since The Big O, Oscar Robertson, won the NBA MVP for the 1963-64 season. For starters, three-point shooting was nonexistent in that era, and stats like steals, offensive versus defensive rebounds, and blocked shots were not recorded. The league consisted of nine teams, with only two teams west of St. Louis, making travel schedules far easier.
Robertson won the big award when he was 25 and in his fourth season. The former Cincinnati Royal and later Milwaukee Bucks guard played until he was 35 and ended his career with 26,710 points, averaging a bit under 26 per game with 9.5 assists and a career field goal percentage of 48.5%. The Big O maintained more than 20 points per game on average until he was 32 years old and ended his career as a role player with the Bucks (in Kareem Abdul-Jabbar's fourth year), averaging only 12.7 points per game.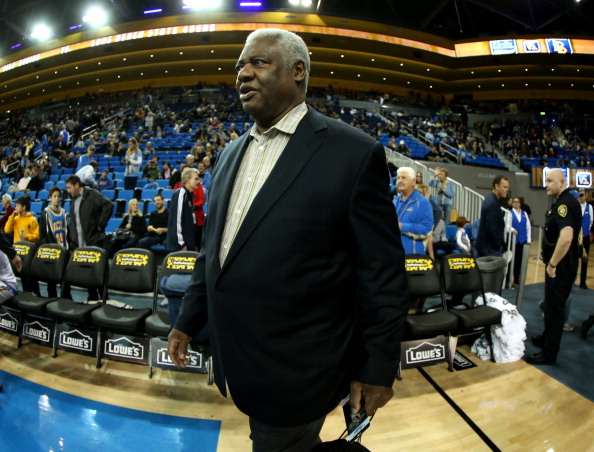 So, is Curry as good as The Big O? At this point, the former Davidson star needs to keep his ankles healthy and maintain his shooting touch for more than a decade. In order for the Golden State star to match the accomplishments of Robertson (a former No. 1 pick), Curry has to average more than 17 points a season for 10 more seasons.
The Royals did not win the NBA title in Robertson's MVP season, but he lacked the supporting cast that Curry has with the Warriors. A young Jerry Lucas was second to The Big O in team scoring in 1963-64, with about half of Robertson's numbers. Thanks to good overall team play, orchestrated by coach Jack McMahon, the team made it to the NBA Eastern Finals before losing to the Celtics four games to one.
Going even further back in the annals of NBA lore, one of the original star point guards, Bob Cousy (also a Hall of Famer) provides some comparative data related to Curry's future. Cousy, a Boston Celtic fixture from 1950 to 1963, was known as the consummate playmaker with 6,955 assists over the career. In order for Dell Curry's son to match Cooz's assist record, he needs to get about 4,000 more scoring passes.
Averaging 579 assists in his years to date, Curry requires a little more than seven years to match Cousy's record. That would make Curry 34 (the same age as Dwyane Wade) when he could eclipse Cousy's mark, which is exactly how old the No. 3 pick in the 1950 draft was when he hung up his jersey. In today's NBA, 34 makes a player close to being a senior citizen; Chris Paul and Tony Parker are 30 and 34 respectively, and Jason Terry is 38, making him the oldest point guard in the league.
As a scorer (the Celtic's secondary role), Cousy ended with 16,960 points, leaving Curry 7,646 shy of the Houdini of the Hardwood's total. Averaging 21.4 points per game to date, it would take the Warriors point guard 257 games to match that number. With an injury-free career, Curry needs about 4.5 years to hit that number, making him a well-seasoned 32-year-old at that time.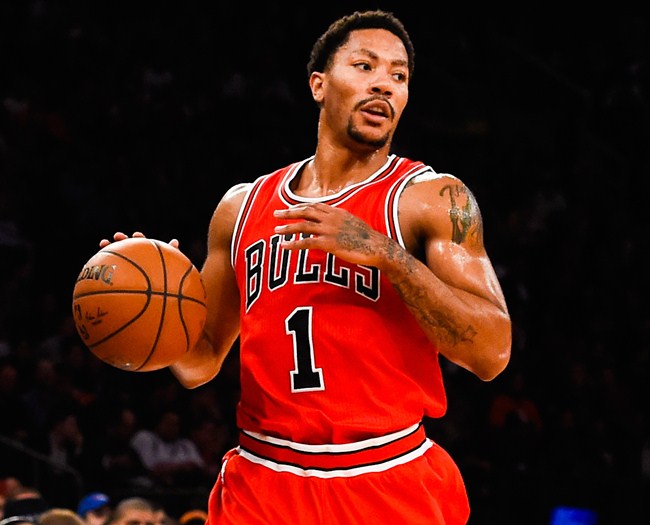 A side-by-side look at how Curry stacks up against Chicago Bulls point guard Derrick Rose also offers some interesting information. Rose, the top pick in the 2008 NBA Draft, was MVP in the 2010-11 season, averaging 25 points per game and leading the team to a 62-20 record. The Bulls lost the Eastern Division title to the Miami Heat in the playoffs, but Rose's 27.1 points per game and 7.7 assists in the playoffs were crucial to the team going as far as it did.
Sadly, that was the high point of Rose's NBA days to date, as multiple knee surgeries have robbed the former University of Memphis star of his lightning-fast moves on the court. Rose has yet to play a full season since his MVP year. His knee issues — which will certainly keep him out of the Hall of Fame — offer some perspective when we look at Stephen Curry's future.
Curry, who was once described as have "papier-mâché ankles," played only 26 games in the 2011-12 season because of his ankle problems. Rose and Curry have identical physical stats, listed at 6-foot-3, 190 pounds, which may be irrelevant, but it is an indication of possible frailty of frame.
That said, Tony Parker, who is almost a carbon copy size-wise of Rose and Curry, has had a relatively injury-free career with the Spurs. Save for 2009-10, when Parker played only 56 games (knee tendonitis), the French-born star has played nearly full seasons since he entered the league in 2001. While being a key to the Spurs' title runs and earning multiple all-star berths, Parker's entry into the Hall of Fame is iffy. He compares favorably to current Hall of Famers, such as Hal Greer, Joe Dumars, and Lenny Wilkens, but also ranks close to Maurice Cheeks and Hersey Hawkins — neither of whom have been so honored. 
Getting the Warriors' superstar guard to Springfield, Massachusetts will require a mix of hard work, consistency, collaborative teammates, and — perhaps most of all — health. To be a player whose jersey gets put in the rafters (presumably in the Warrior's new arena), team owners need to continue surrounding Curry with great players as reliable backup to cut down on wear and tear. With a little good fortune, Curry will end his years among the elite. His first goal, however, is to net 1,600 more points to surpass another player who provides him the ultimate competition — his father, Dell.