The Steph Curry Effect: Redrafting the 2009 NBA Draft Class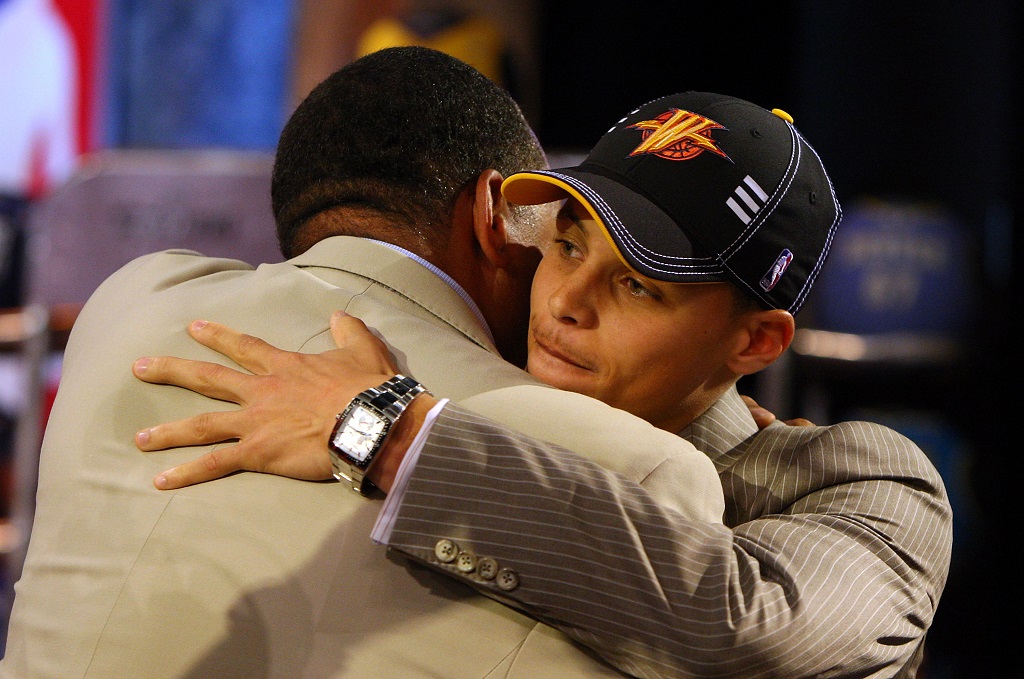 Hindsight is glorious — it allows us to look back in time and determine whether or not a given thing was the right move, devoid of the immediate context that guides our decision making. Sometimes this is painful (we wonder if David Kahn would do things differently if he could), but ultimately it's the thing that keeps us from making the same mistakes over and over again. No more is this more apparent in the sports universe today than the 2009 NBA Draft, which featured among its numbers the NBA's newest two-time MVP and resident best point guard in the game, Stephen Curry.
After leading Davidson on a wild March Madness ride, Curry's early days with the Golden State Warriors were as fun as they were frustrating; his pairing with Monta Ellis was awesome, even if it didn't win basketball games, and his ankle problems early on justified the ridiculously cheap contract that the Dubs signed him to.
And then, well, Chef Curry took over the kitchen, if you'll forgive the metaphor, and the Warriors became the most successful regular-season team in NBA history. It's safe to say at this point that Curry's insane range and all-around game qualify him for being a shoe-in for the first overall pick in the 2009 NBA draft assuming you held a redraft.
But what happens to the other luminaries in the league? And did you remember that there were so many decent-to-solid point guards who shared a rookie season? We'll look back at that fateful June and examine what might have happened if each NBA franchise had seven years of future knowledge before they made their picks. What happens to James Harden and his beard? How does Blake look freed of the shackles of Donald Sterling? Does Tyreke Evans still win Rookie of the Year (how's that for something you totally forgot until right now)?
No. 1: Los Angeles Clippers select Stephen Curry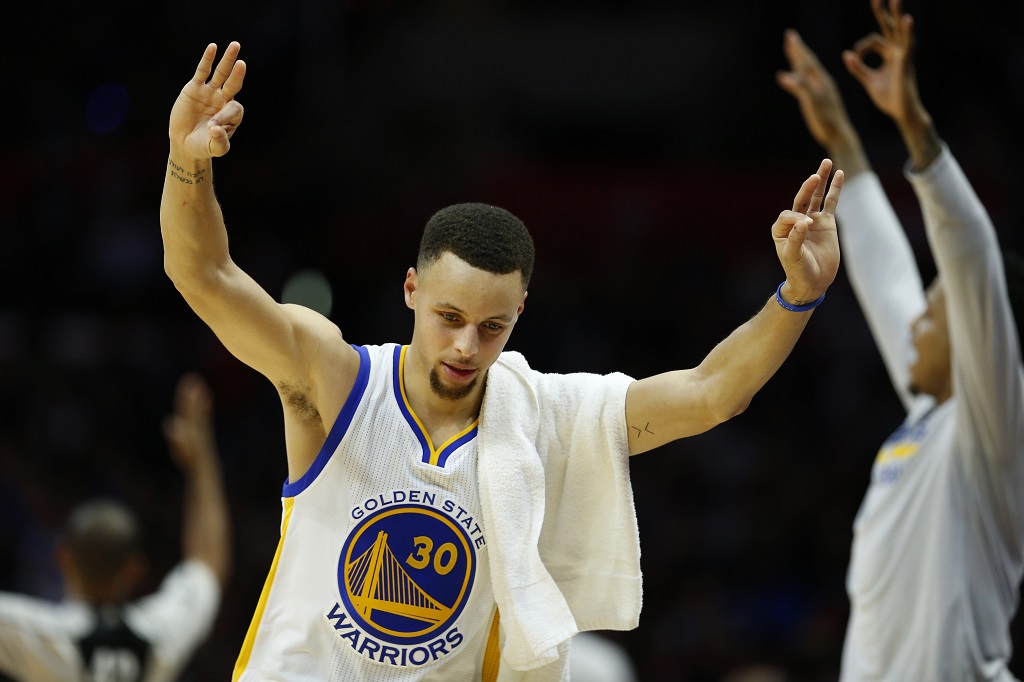 Some quick thoughts: No, we can't vindictively stiff the Donald Sterling-era Clips by having them draft a still first overall, even if it would be funny and deserved, because Sterling is and was the worst. There's certainly an argument to be made that the Clippers' front office would not have been able to build around Curry to the degree that the Warriors did — you can read more about this in a great New York Times breakdown of the Dubs here.
However, the choice, given what we know now, is obvious. Obviously this means Lob City never occurs, and perhaps the Clippers never develop into the same sort of powerhouse that the Warriors became, but a Baron Davis-Steph Curry backcourt could have been fun to watch. And, of course, the Clippers don't trade Davis and their eventual No. 1 pick in 2011, which opens another rabbit hole. How does a Steph-Kyrie pairing sound to you?
No. 2: Memphis Grizzlies select James Harden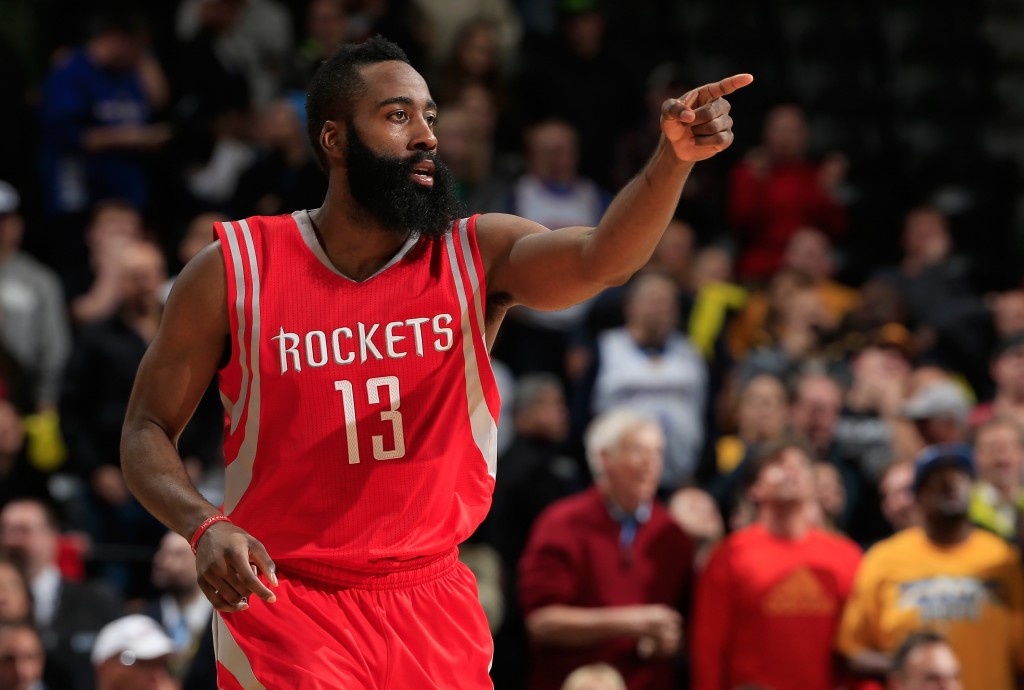 Has anyone suffered more praise and scorn than Harden? From being the Sixth Man of the Year in Oklahoma to refusing to involve his teammates, or play defense, in Houston, Harden's scoring acumen remains unmatched, and if there's anything the Griz have  lacked in recent years, it's a dominant wing player.
Remember, at this point Memphis already had their Big Three (Marc Gasol, Zach Randolph, and Mike Conley) in place. Adding Harden to that would be scary, and could push Memphis from "the team no one wants to play in the postseason" to "potential WCF favorite." At the worst, they'd be the same matchup nightmare they were before, but better.
No. 3: Oklahoma City selects Blake Griffin
Yeah, Kobe, we're with you. With Sam Presti's first choice, Harden, off the board, the Oklahoma City Thunder select Griffin with the third overall pick in the 2009 NBA Draft. The only real response to this is laughter, particularly if you assume that everything about Blake's career stays the same, then he misses his rookie season, which means the Thunder can still snag Serge Ibaka.
You can argue about the merits of having a real center until you're blue in the face, but when the could-have-been Thunder roll out a starting five of Westbrook, Thabo Sefolosha, Kevin Durant, Blake Griffin, and Ibaka, they will run you off the floor (plus Jeff Green would come off the bench to relieve whoever needed it, and say what you will about the merits of Green, but he would thrive in this role).
No. 4: Sacramento Kings select DeMar DeRozan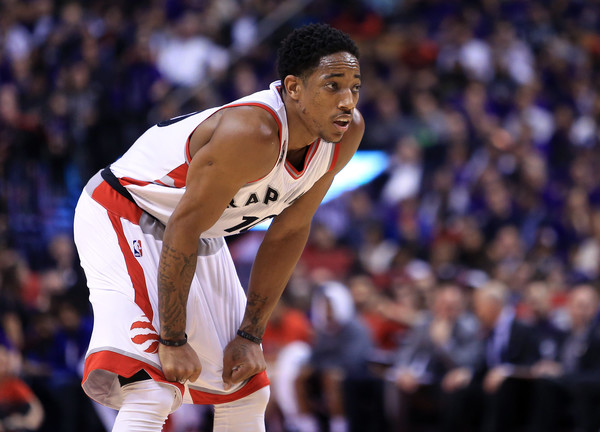 While DeMar DeRozan probably won't have a season that can touch Tyreke's rookie year (that's what 20-5-5 will do for you), there's no doubting his ability as an athletic wing who routinely defies gravity to deliver eye-popping highlights and remarkably productive play. Unfortunately for Kings fans, SacTown remains SacTown, and given that this was in the last thrashings of the Maloof era, we're not sure swapping in DeRozan for Evans would result in any marked improvement for the long-suffering franchise.
No. 5: Minnesota Kings select Ricky Rubio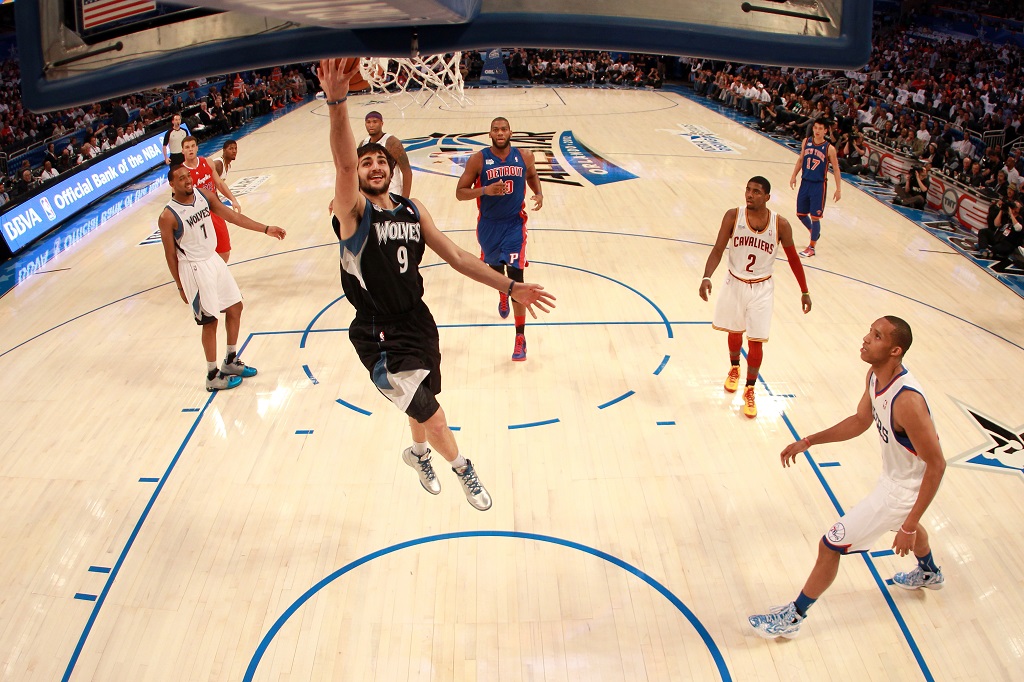 Just like in real life, the Timberwolves select Ricky Rubio with the fifth overall pick in the 2009 NBA Draft. While he suffered a massive setback after his collision with Bryant, there's no doubt that Rubio makes the players around him better, and as for his scoring deficiencies?
Well, since the T-Wolves aren't going to draft a pick-and-roll point guard with the assumption that he'll thrive in a Triangle Offense this go-around (pour one out for Jonny Flynn, who legitimately saw his career shortened by his draft position), they can adjust accordingly with the sixth pick.
No. 6: Minnesota Timberwolves select Taj Gibson
Rubio-to-Gibson is a mouthwatering combination, especially in Rick Adleman's wonderfully liquid offensive scheme. And their defense would be respectable, assuming Gibson develops into the same sort of defender he did under Thom Thibodeau in Chicago — not a definite possibility by any stretch, but it's great to imagine, isn't it?
While this pick probably doesn't help the Timberwolves move out of the dregs of the Western Conference, even with a Gibson-Love duo at the four and five, it would make for some must-see League Pass viewing.
No. 7: Golden State Warriors select Jrue Holiday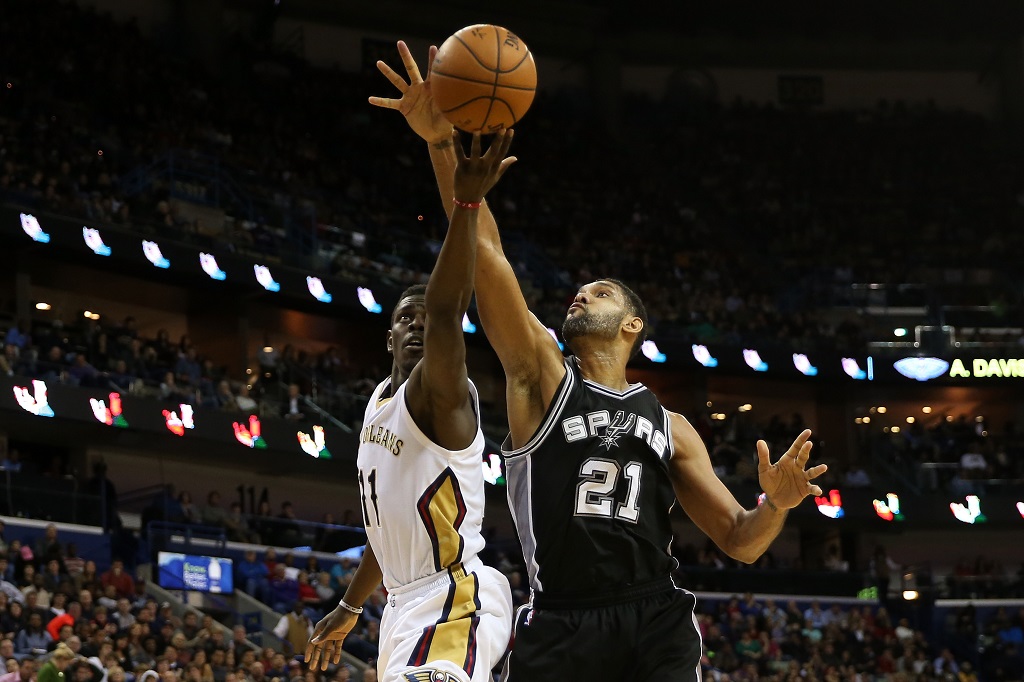 It should go without saying that Jrue Holiday, All-Star talent though he may be, is no Steph Curry. But, assuming the Lacob's plan for the draft — to oversimplify, they wanted a point guard who could shoot well from deep — remains intact with Curry going first off the board, the logical choice is the 6-foot-4 signal caller from the UCLA .
While his career has been marred by injuries, Holiday was more than serviceable during his time with the Philadelphia 76ers, and it's not a stretch to see him fitting into Golden State's game plan at the time (Hey, Nellieball!) and through their restructuring.
The Rest
2009 was a point-guard heavy draft by any measure — were we to continue this, we'd assume that Jeff Teague and Brandon Jennings would be among the next selected, with Ty Lawson and Patrick Beverley (and Darren Collison, the list just keeps going) not far behind.
For bigs, aside from DeJuan Blair and Psycho T, Tyler Hansbrough, there are slim pickings. Danny Green is lurking in there, too, and it's not a stretch to imagine him being picked up in the top 10, since the remaining three picks would go to the Knicks, the Raptors, and the Bucks. The big winner? We've got to say the Thunder.
While Los Angeles winds up with a tremendous piece in Curry, adding Blake to the Thunder's two superstars would create a team that with an unreal athletic ceiling, scoring ability for the ages, and too much size for most teams to match up with their speed, deploying a small-ball lineup or not. For the sake of Seattle basketball fans everywhere, let's breathe a sigh of relief that this didn't wind up becoming reality.
Statistics courtesy of ESPN and Basketball-Reference.