Stephen A. Smith and Max Kellerman: Which ESPN Star Has a Higher Net Worth?
Two of the biggest names on ESPN and in sports media in general are Stephen A. Smith and Max Kellerman. The two are the stars of the hit show, First Take. In addition to their achievements on First Take, though, Smith and Kellerman have both had a lot of success off the show as well. So, with both of them being so successful, which one has the higher net worth?
Stephen A. Smith has been on ESPN for nearly 20 years
According to Smith's bio on ESPN Press room, Smith graduated from Winston-Salem State University in 1991. He then worked as a reporter for the Winston-Salem Journal, the Greensboro News and Record, and the New York Daily News.
Smith was then a general sports columnist at the Philadelphia Inquirer from 1994 to 2010 and joined ESPN as an analyst for NBA Shootaround in 2003. From 2005 to 2007, Smith hosted Quite Frankly with Stephen A. Smith on ESPN2, and from 2005-08, he hosted The Stephen A. Smith Show on ESPN Radio.
He has ultimately had several roles on the radio throughout the years as he hosted a two-hour show from 2011 to 2014, and his show, The Stephen A. Smith Show, went to SiriusXM in 2014. The show ultimately went to the national ESPN Radio network in 2018, but the show's finale came in January 2020.
Smith is mostly known for his work on First Take, though, where he started working permanently in 2012. His former co-host that he debated against was Skip Bayless before Kellerman replaced Bayless in 2016.
In addition to his sports media career, Smith has appeared on General Hospital, and Chris Rock's film I Think I Love My Wife. He has also been in a series of Oberto beefy jerky commercials.
Max Kellerman has had an interesting career path
Max Kellerman has also done a lot at ESPN throughout his career. Being a boxing expert, Kellerman was an analyst on ESPN's Friday Night Fights, according to his bio on ESPN Press Room. He also did ringside commentary on Tuesday Night Fights.
Kellerman then ultimately appeared on various shows and platforms throughout the years, including SportsCenter and Pardon the Interruption. He was also the original host of the long-running show, Around the Horn.
In addition to doing some boxing coverage for HBO, Kellerman was also a co-host on ESPN's SportsNation, and hosted a radio show with his SportsNation co-host Marcellus Wiley called Max & Marcellus. In 2016, though, Kellerman replaced Bayless on First Take, becoming one of the network's top personalities.
Additionally, with HBO recently leaving the business of boxing, Kellerman signed a contract extension with ESPN in 2019 that included an expanded role in boxing coverage. He has also recently had his own radio show debut on ESPN Radio in August 2020 called The Max Kellerman Show.
Does Stephen A. Smith or Max Kellerman have a higher net worth?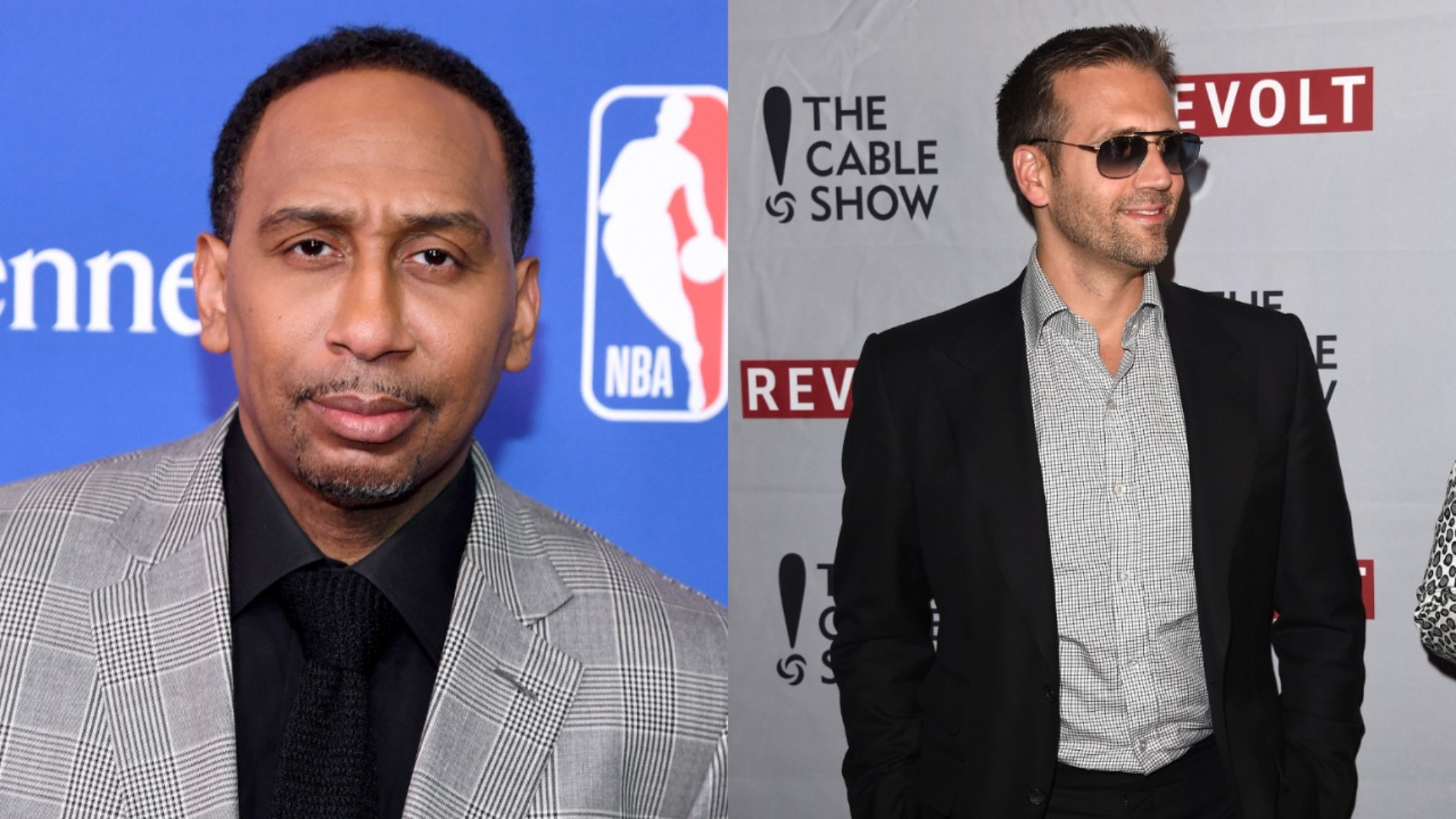 Both Smith and Kellerman are two of the most successful and popular personalities at ESPN right now. This has led to them both making a lot of money over the years too. 
In fact, the New York Post reported in November 2019 that Smith signed a five-year contract that made him ESPN's highest-paid sportscaster. His contract is reportedly worth around $8 million per year, which moved him past Mike Greenberg, who makes $6.5 million.
So, how do their net worths compare? Kellerman's is, obviously, pretty high, but it doesn't really compare to Smith's at this point. Smith's net worth is $16 million, according to Celebrity Net Worth. Kellerman, on the other hand, is worth $6 million.
No matter who has a higher net worth, though, Smith and Kellerman's successful careers at ESPN have really paid off.