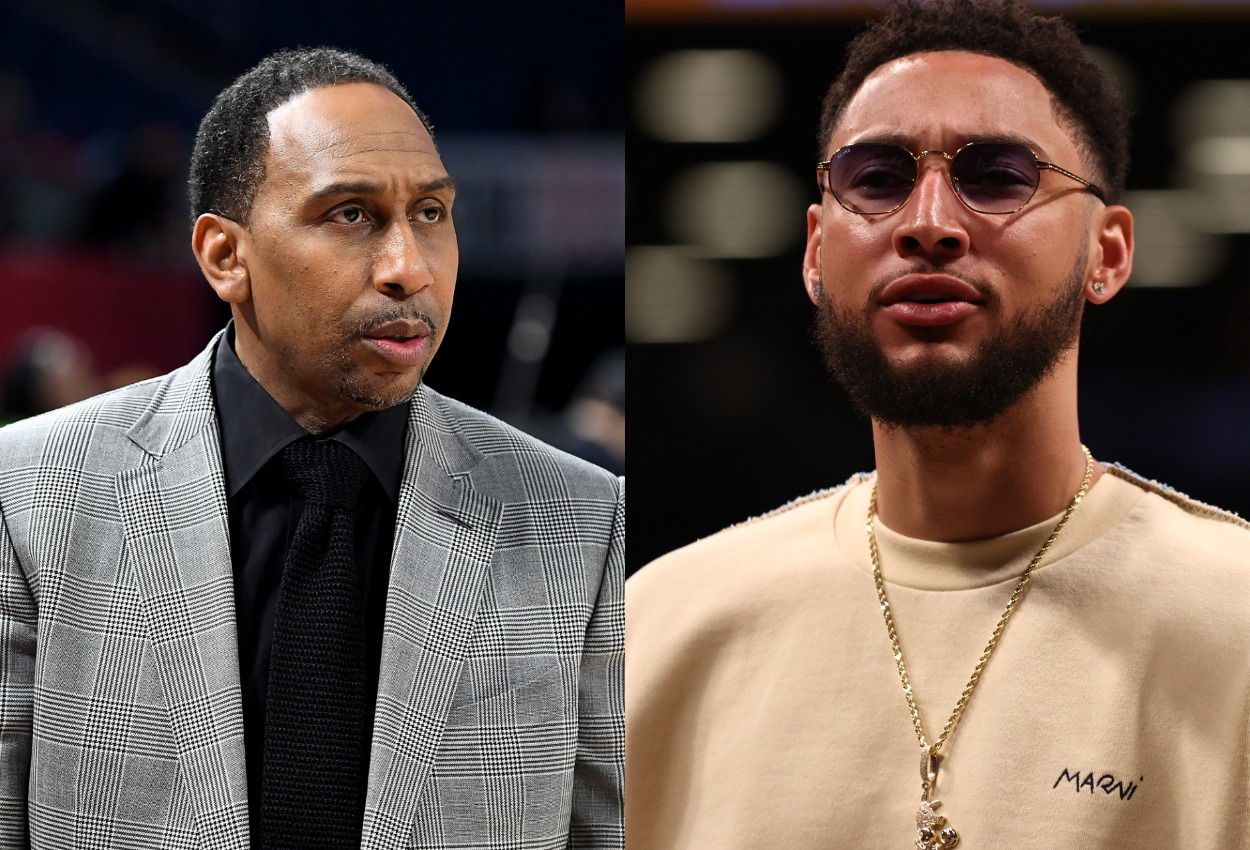 Stephen A. Smith Blasts Ben Simmons, Says He's 'Stealing Money'
Ben Simmons has yet to play for the Brooklyn Nets this season, and ESPN commentator Stephen A. Smith recently blasted the guard for "stealing money" at this point.
If you're reading this, you have scored as many points this NBA season as Ben Simmons.
After his issues with the Philadelphia 76ers led to a trade to the Brooklyn Nets, Simmons has still yet to take the court this year due to a hurt back. With the Nets trailing the Boston Celtics 1-0 in the first round of the playoffs, though, the three-time All-Star could finally make his long-awaited Brooklyn debut.
ESPN's Stephen A. Smith recently pointed out how much the Nets need him. However, he also took a moment to blast Simmons, saying he's essentially been "stealing money."
Stephen A. Smith blasted Ben Simmons for not playing this year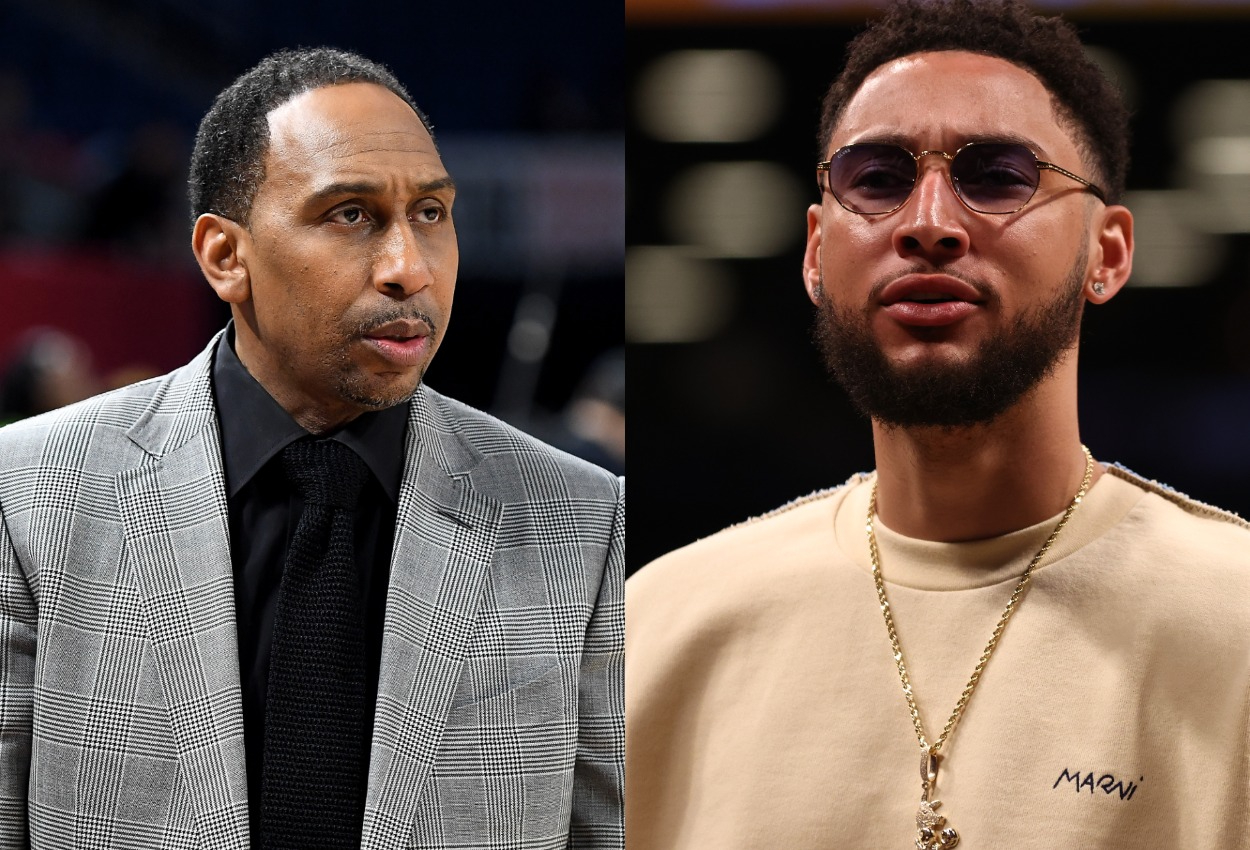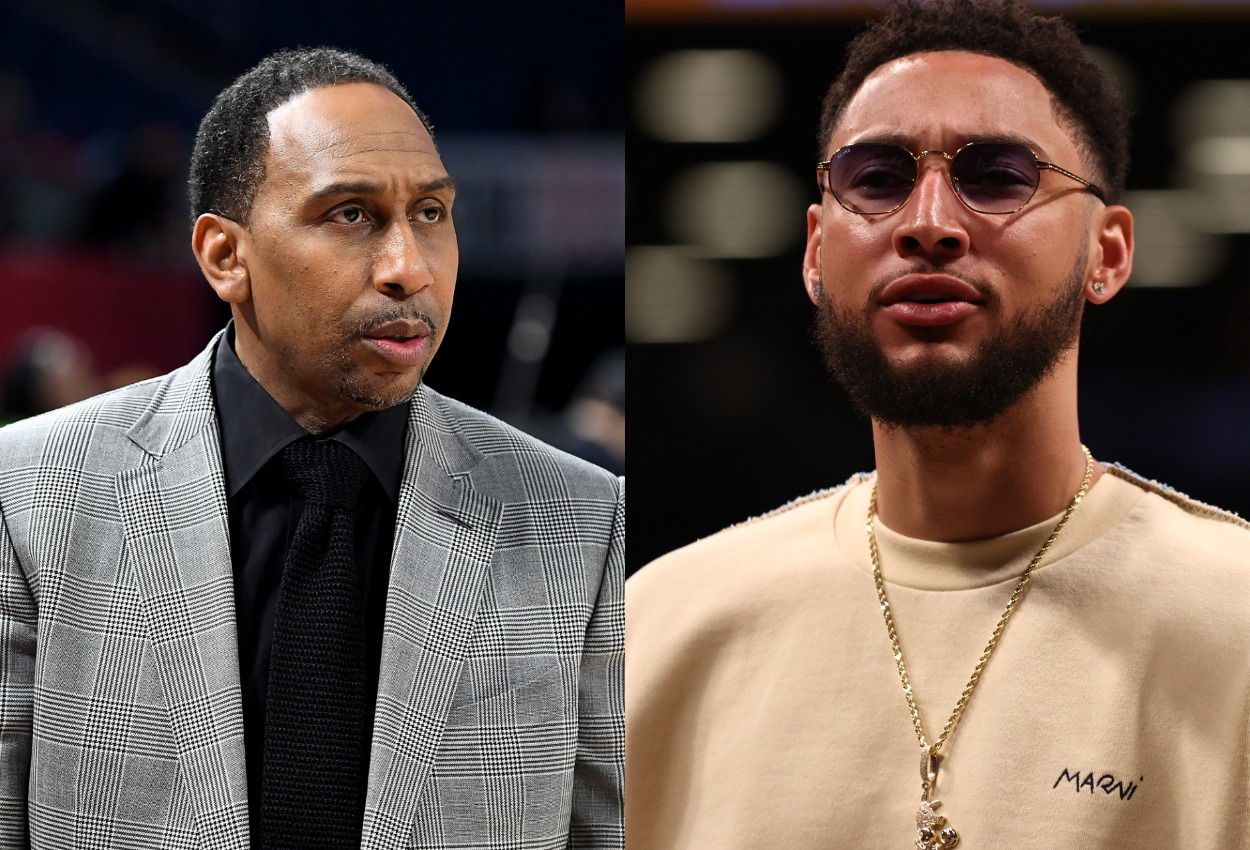 Ben Simmons initially refused to take the court this season due to his trade request from the 76ers. However, he has still yet to play, even with the Sixers sending him to the Nets, due to a herniated disk.
Brooklyn lost to Boston in Game 1 of the teams' first-round series on Sunday, and it could have used Simmons' services, especially defensively. The Nets allowed 67 combined points between the second and third quarters, and the Celtics out-rebounded them 43-29 in the game.
With Simmons being a two-time All-Defensive Team honoree, Stephen A. Smith wants to see him on the floor alongside Kevin Durant and Kyrie Irving.
"This dude has been out since last June, ain't done a damn thing," Smith said on the April 20 episode of First Take. "I'm still trying to figure out how he hurt that back … How the hell you get a back injury when you ain't played since last June? It makes no sense whatsoever. … If Ben Simmons can give you 15-20 minutes playing defense, don't shoot the basketball, just give you 15-20 minutes of defense, that's good enough for me. Because they've got enough offense."
He continued: "It's the defense that they need help on, as far as I'm concerned. I don't want to hear anything about this dude that's just stealing money, whatever amount of money he's getting, whatever grievance he's filed (with the 76ers), just stealing money. Getting paid for doing absolutely positively nothing. To put it in perspective, [Mad Dog] and myself have played just as many minutes as Ben Simmons this entire season. … You want to get paid — play. I'm getting to the point where it's pay for play. I mean, this is ridiculous. The man should be out there on the damn basketball court."
Will Ben Simmons play for the Brooklyn Nets this season?
Stephen A. Smith's sentiments likely represent the feelings of many fans. Why isn't Ben Simmons playing? How did he hurt his back?
So, will he play for the Nets in the playoffs?
Head coach Steve Nash hasn't committed to a potential return, but Simmons was recently cleared for contact and has participated in four-on-four workouts.
"There's no other way than him to say, 'I'm ready,'" Nash said on April 20, per ESPN. "Especially after an absence this long. So whenever he is ready, it's going to have to be on him to say, 'I feel comfortable. I feel ready to go. I want to play and I want to contribute.'"
Perhaps Ben Simmons will play in the playoffs. Maybe, he won't. However, if the latter scenario is what unfolds, Stephen A. Smith might have a point about him "stealing money."