Stephen A. Smith Blasts Milwaukee Bucks Fans Over Petition to Ban Him From City for NBA Finals: 'Only a Few Thousand Signatures?'
Stephen A. Smith and the crew on ESPN's First Take fired the first salvo in a battle between the bombastic commentator and the city of Milwaukee. The show then took it a step further. And fans of the Milwaukee Bucks responded in kind.
Smith appeared on a Milwaukee television station and was critical of a petition drive underway in the city. The Bucks can clinch a spot in the Finals with a win in Game 6 against the Atlanta Hawks in the Eastern Conference Finals.
How did we get here? It began merely as some banter about the teams that remained in the NBA Playoffs. Then it disintegrated from there.
'First Take' personalities wouldn't stop digging the hole deeper
It started with an innocent enough question. While appearing on ESPN's First Take, former NFL player Damien Woody asked media personality Stephen A. Smith if he wanted to go to Milwaukee for the NBA Finals, per the Milwaukee Journal-Sentinel.
The question led to a two-word response from Smith that was heard all around Milwaukee.
"Hell, no."

Stephen A. Smith on whether he wants to go to Milwaukee
Please don't hold back, Stephen A. Tell us what you really think.
It escalated from there when the show's host, Molly Qerim Rose, jumped in. Not only did she say she was pleased the show would likely skip going on-site to the NBA Finals this year. She also did little to de-escalate matters with her comment.
"It's going to be terrible cities."

Molly Qerim Rose on the potential NBA Finals matchups
The final four teams remaining in the playoffs were the Hawks, the Los Angeles Clippers, the Bucks, and the Phoenix Suns. The Clippers? Not only are they likely booking tee times, they're probably making vacation plans. The Suns are awaiting an opponent for Game 1 of the NBA Finals in Phoenix. Smith won't get at least one of his two wishes.
"I don't believe I've ever rooted for the Atlanta Hawks and the Los Angeles Clippers more in my life."

Stephen A. Smith
Did they take it personally in Milwaukee? Why, yes, yes they did.
Milwaukee Bucks fans not happy at all with Stephen A. Smith
It's safe to say Milwaukee isn't planning on rolling out a red carpet for Stephen A. Smith should ESPN's top-paid on-air talent visit their fair city. They've gone so far as to start a petition drive. The petition seeks to ban Smith from coming to town should the Milwaukee Bucks reach the NBA Finals.
Smith appeared on WISN TV in Milwaukee with Stephen Watson to discuss the petition. Did the anger hurt Smith? Did he regret annoying the people of Milwaukee? It certainly didn't sound like it. Smith indicated he would be in Milwaukee for the Finals, should the Bucks get there.
"When I come there, I've heard there's a petition out for me. I must say that I'm very, very disappointed about the petition. I only heard there's a couple of thousand signatures. I think I'm worth more than that. I think it should be in the hundreds of thousands. I mean, why is it only a few thousand? How come the petition hasn't had about six figures in signatures?"

Stephen A. Smith
Smith was not apologetic for his feelings toward Milwaukee
"But I would like to say it's a great sports town. I never knocked the town; I never knocked the arena. I certainly never mocked the organization. I have friends within the organization. All I said was it's too damn cold. Ninety-five percent of the time I've been to Milwaukee, it's when it's cold."

Stephen A. Smith
Creating a stir is by design for Stephen A. Smith. It's what his shtick is all about.
Stephen A. Smith makes a living off controversial takes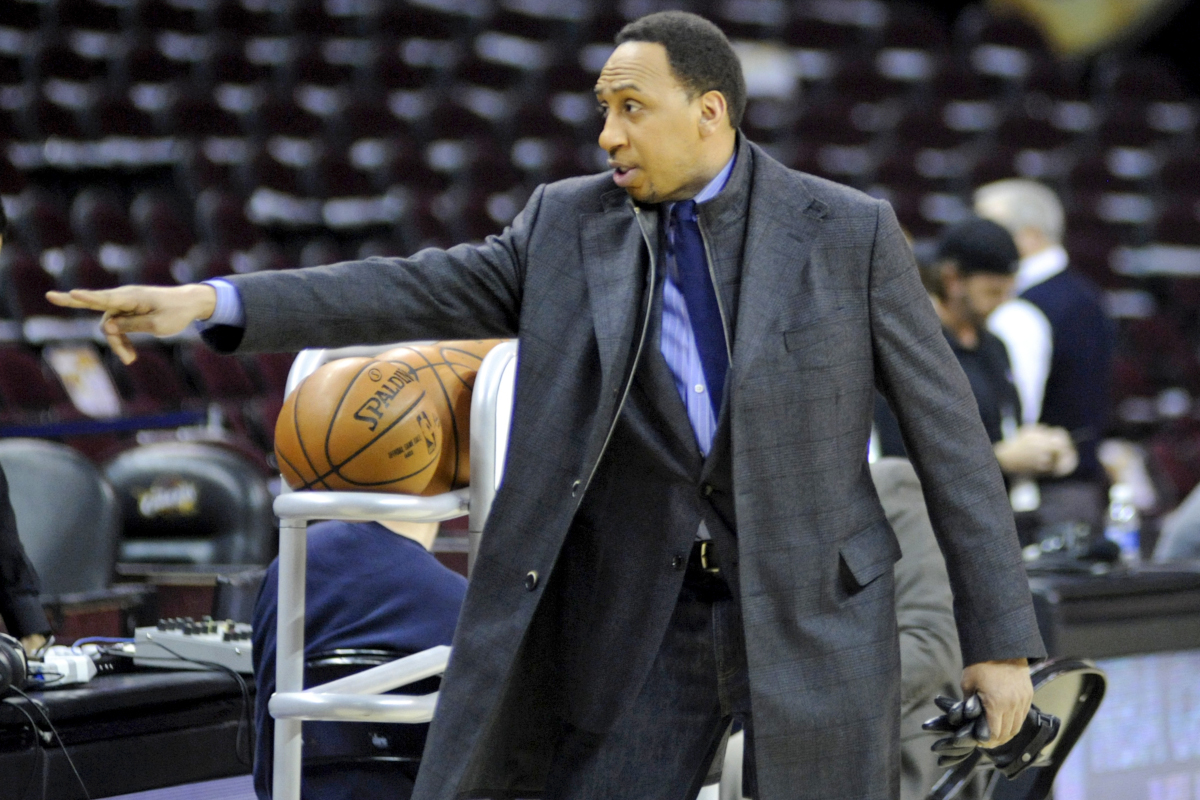 Blasting Milwaukee is just part of a day's work for Stephen A. Smith. Love him or hate him; he's one of the influential voices in sports today. He's not afraid to take a strong stance and to do it very loudly.
Just in a period of a few days, Smith has put Scottie Pippen on blast. Also, he's speculated on Kawhi Leonard leaving the Clippers. Before that, Smith opined the Clippers might not even want to keep Leonard should he opt out of his contract.
As for Stephen A. Smith dissing Milwaukee? Unfortunately, it's what the people on the coasts do when discussing flyover country. That doesn't make it right, by any means, but it's also not likely to change.
RELATED: Stephen A. Smith, He of the $8 Million Yearly Salary, Believes That He Is Underpaid