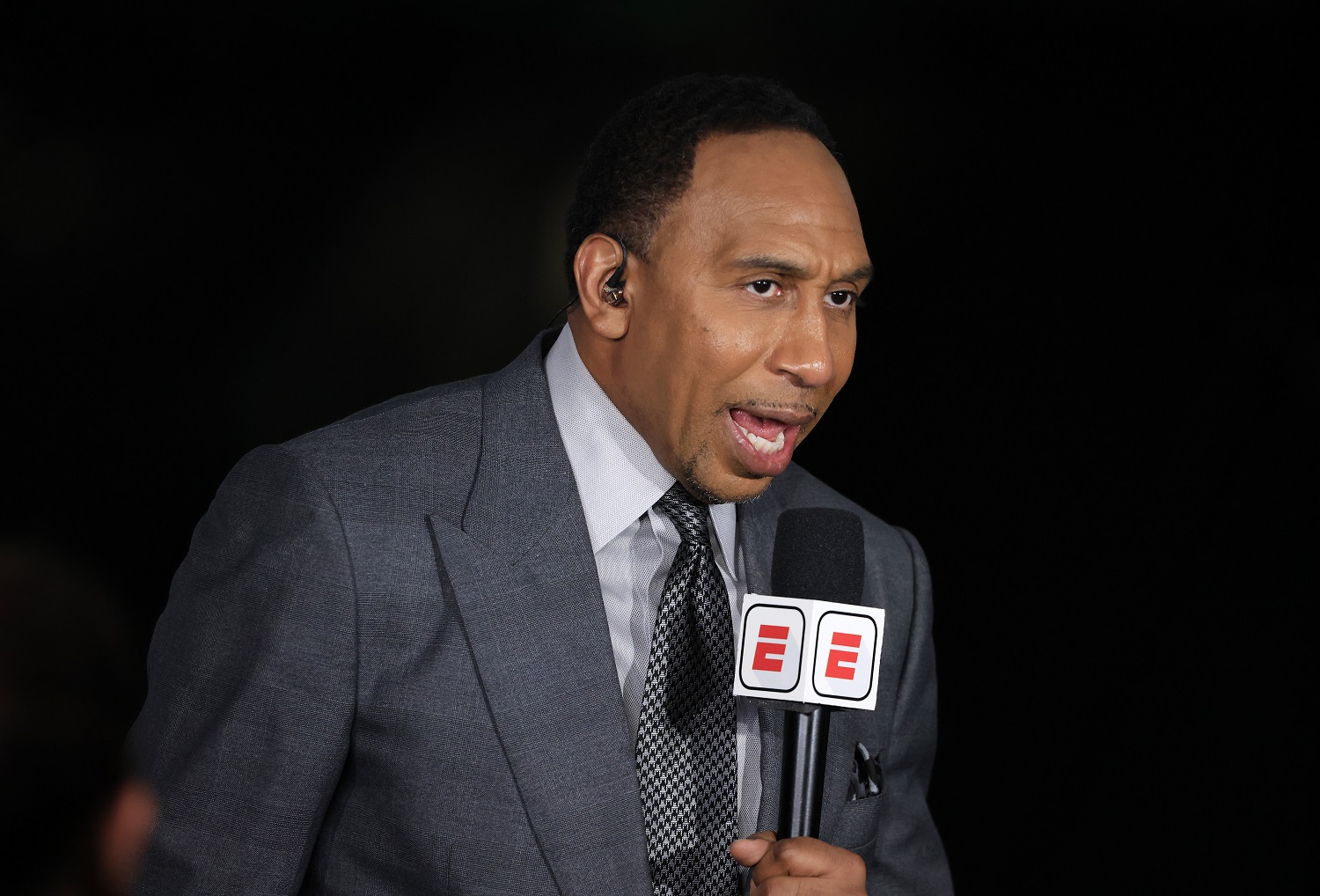 Stephen A. Smith Is Branching Out From ESPN in a Surprising Fashion
Stephen A. Smith is losing his 'First Take' partner and gaining an opportunity to sit in for Jimmy Kimmel on ABC's late-night talk show.
If the speculation is correct, Stephen A. Smith just can't deal with trying to conduct a meaningful conversation with Max Kellerman anymore. So, what's the next move for ESPN's best-known talking head? He's going to try chatting with Snoop Dogg.
Oh, this ought to be good. If Smith passes this quasi-audition for a possible late-night talk show down the road, then they should move him directly to primetime.
Stephen A. Smith already enjoys a vast media career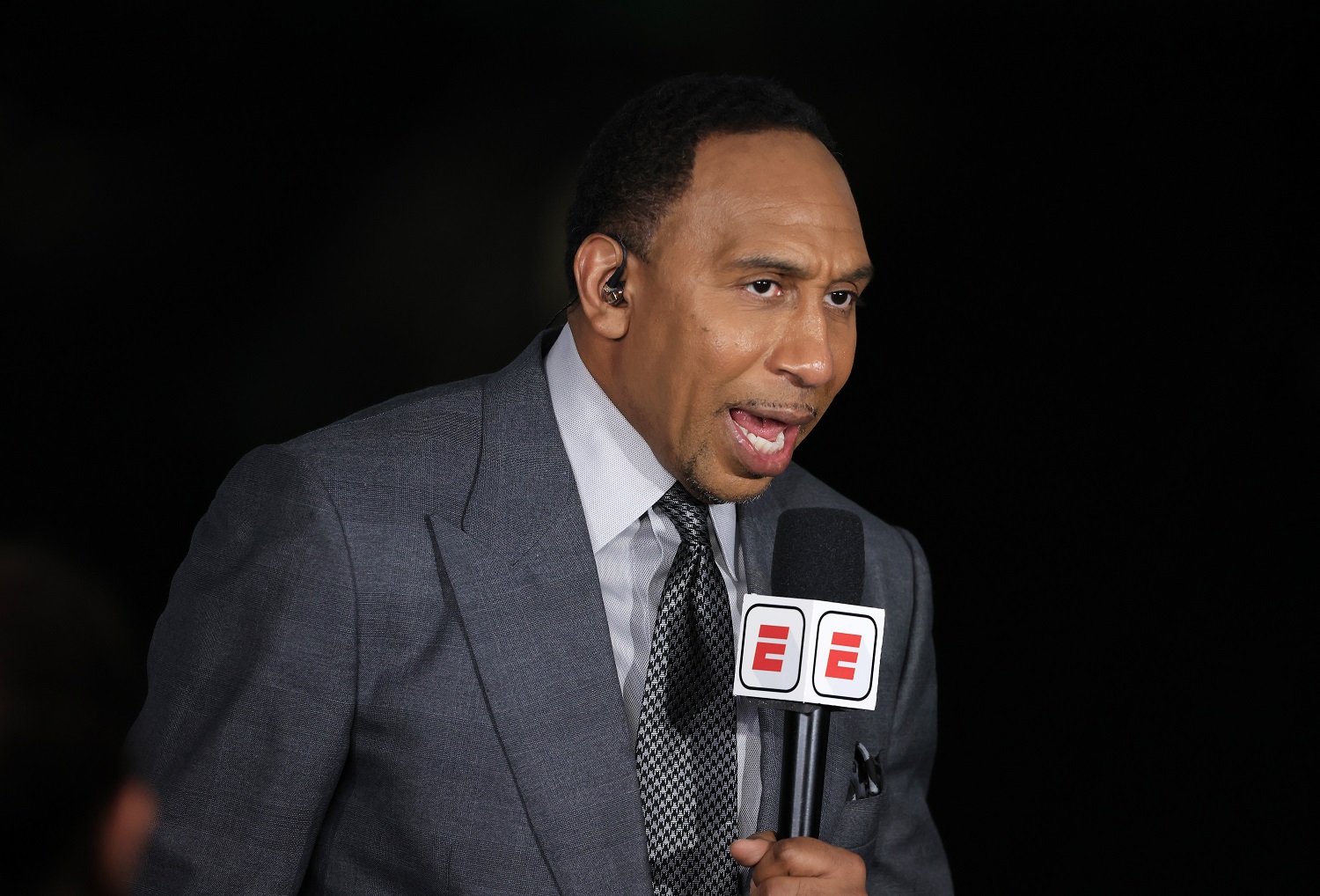 Smith's obituary, hopefully written many years down the road, will prominently recall his bombastic and occasionally outlandish takes on ESPN's daily talk shows.
However, that just scratches the surface of what SAS, 53, has done in a versatile media career that began in print journalism. After working at a pair of mid-sized newspapers in North Carolina, Smith moved on to the New York Daily News and then the Philadelphia Inquirer, where he rose to the rank of columnist.
He launched a radio show out of New York City in 2005, with ESPN picking up a portion of it in 2007. After leaving the newspaper job in a dispute in 2008, Smith started an online blog and began a series of moves between Fox Sports Radio, Sirius FM Radio, and ESPN and its affiliate stations.
Along the way, however, it was ESPN's TV reach that appealed most to Smith. The network gave him a show in 2005 that lasted until 2007, after which he did NBA analysis and worked as a guest and fill-in host.
In April 2012, Smith made his debut as a full-time debate partner with Skip Bayless. ESPN's daytime talk shows have taken on a variety of formats and featured numerous co-hosts, but Smith has remained a fixture, currently working on First Take alongside Kellerman.
Still, he's found time to do boxing and mixed martial arts commentary during live cards, appear on General Hospital in a recurring role, and work on ABC's Academy Awards presentation.
Now, he's ready to take on another challenge.
Stephen A. Smith is branching out from ESPN in surprising fashion
Jimmy Kimmel is taking a break this summer from hosting his late-night talk show on ABC, and the producers have recruited a lineup of guest hosts including Sarah Silverman, Wanda Sykes, and David Spade.
On Monday, none other than Smith will be taking his shot at filling in. Snoop Dogg, Allyson Felix, and musical guest Nelly will join him in the studio. Aside from it being a perk for an employee of another Disney-owned unit (ESPN), one can't help but wonder whether ABC is auditioning Smith for some sort of new venture down the road.
Smith said in a 2018 interview with Uproxx that he looked forward to hosting a general-interest or celebrity talk show on one of the major TV or cable networks, perhaps after the expiration of his ESPN contract. He remains locked into an ESPN deal through 2026, but the Kimmel gig could put Smith on the radar of an ABC collaborator looking for something different.
"He's got bigger fish to fry," a source told the New York Daily News.
Said Smith: "I want to celebrate my guests and their talents."
'First Take' on ESPN will be going in a new direction
The gossipy take about Kellerman leaving First Take is that Smith is tired of him and wants to freshen up the show. Kellerman reportedly will stay with ESPN in a variety of TV and radio work, and Smith will join a revolving cast of debaters from the network's deep bench of personalities.
From a dollar-and-cents standpoint, that's a win for ESPN since the second personality will cost them little or nothing. From a ratings standpoint, though, continuity might be more valuable, so the network might resort to naming Kellerman's permanent replacement by the end of the year. With ESPN and ABC heavily invested in basketball, someone like Kendrick Perkins comes to mind.
Regardless, there's little doubt that Smith will be the star of the show.
Like Sportscasting on Facebook. Follow us on Twitter @sportscasting19.