Stephen A. Smith Gives Cavs Fans Hope for a LeBron James Reunion While Ruining Those Dreams 1 Second Later
This year's NBA playoffs are giving us a rare opportunity to see what the league could look like in a post-LeBron James world, as he and the Los Angeles Lakers' season ended early following a loss to the Phoenix Suns in the first round. Their early exit has also led to speculation around the team and James' future, as people are now even wondering whether The King will finish his career in LA or eventually sign with another team — like the Cleveland Cavaliers?
ESPN's Stephen A. Smith recently answered that question, and he gave Cleveland fans hope for another potential James-Cavs reunion. But he also ruined their dreams just one second later.
LeBron James has won an NBA championship with the LA Lakers
James has had an up-and-down tenure with the Lakers so far. 
In his first season in LA, James missed the playoffs for the first time since 2004-05. After seeing the Lakers add Anthony Davis in 2019, though, James and the Lake Show dominated in 2019-20. He averaged 25.3 points, 7.8 rebounds, an NBA-leading 10.2 assists, and helped the Lakers go 52-19 in a COVID-19 shortened season. They then ultimately won the NBA championship that year, which was the fourth of James' career.
In 2020-21, though, James and Davis struggled with injuries, and while James played in their first-round series against the Suns, Davis' absence throughout Games 4–6 led to the Lakers' 4-2 series loss.
So, what's next for James and the Lakers? That's unclear, but we do know that James will be in LA for the next couple of seasons, as the extension he signed with the team in December 2020 has him there through 2022-23.
What about beyond 2023, though? Could James leave the Lakers for another team?
Stephen A. Smith thinks LeBron James would only leave the Lakers for the Cavs
Stephen A. Smith is an analyst and commentator for ESPN, but, at times, he is also a reporter, as his years covering the NBA have given him plenty of sources around the league. So, when Smith gives his input as to whether he thinks LeBron James will stay with the Lakers or go to another team like the Cavs, we all should listen.
In fact, Smith recently gave Cleveland fans hope for another potential James-Cavs reunion.
"I believe the only place he would ever go back to is Cleveland," Smith said on the June 5 episode of Keyshawn, JWill, and Zubin.
This shouldn't come as a surprise to anyone. James played on the Cavs for 11 seasons and won a championship in 2016. He was also born and raised in that area of Ohio.
However, before Cavaliers fans get too excited, Smith essentially ruined their hopes just one second later, as he still doesn't think James' second return to Cleveland is likely.
"I can't see that happening; I think this is it," Smith said. "Especially since Anthony Davis signed here because Anthony Davis is here, LeBron has a lot to do with that. That's the guy LeBron wanted; that's the guy Klutch Sports wanted. He's in LA, they got their man. We know when they're healthy, they're championship caliber."
That's certainly not the biggest heartbreak Cavs fans have endured, but they would most likely love for James to come back.
Whether James goes back to Cleveland or stays in LA in 2023, though, he will certainly have plenty of options.
The King will have plenty of options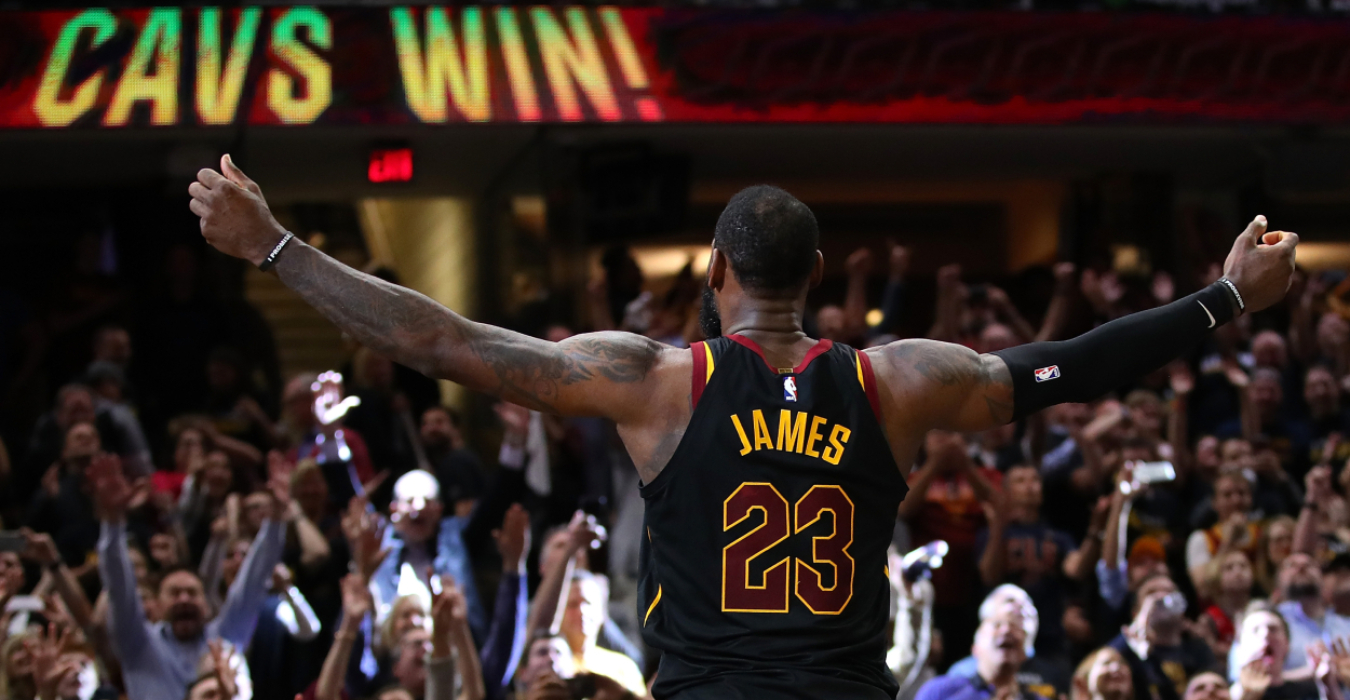 If Davis can stay healthy in future seasons, one would think James would be all-in on staying with the Lakers. The two of them have already proven they can win championships together.
However, even when James first left the Cavs to go to the Miami Heat, many people thought he would eventually finish his career in Cleveland. So, he could obviously do that, especially since the Cavs are already in a solid position to sign him in 2023. 
Cleveland only has two players under contract past the 2022-23 season, with one being Isaac Okoro, who averaged 16.2 points in the final 12 games of his rookie season this year. Ideally, the Cavs will also have two talented players in Darius Garland and Jarrett Allen in 2023, as well as other stars they may acquire in the draft. Maybe even a guy like Cade Cunningham.
These players, and a flexible cap situation, could be reasons for James eventually wanting to go back to Cleveland.
However, given that James' son, Bronny James, also graduates high school in 2023, The King could team up with his son if given the opportunity, which would be on any team, not just the Cavs or Lakers.
So, as it has been for the majority of his career, James' future is completely unknown. No matter what team he plays on, though, James will make that squad a championship contender.
Stats courtesy of Basketball Reference