Stephen A. Smith Claims It's a 'Fact' That Damian Lillard Would Want a Trade to the Knicks: 'I'm Telling You What I Know'
Stephen A. Smith claims to have information suggesting that Trail Blazers point guard Damian Lillard will hope to be traded to the New York Knicks in the event he wants out of Portland.
Sports fans typically don't think about Stephen A. Smith as an insider. He is every bit as renowned for his soundbites and hyperbolic mastery of the English language as he is for his sports knowledge and relationship with athletes.
Yet, it's easy to forget Smith spent about a decade as the beat reporter for the Philadelphia 76ers at the Philadelphia 76ers. His roots are still in building up sources. Does he know something others don't as it pertains to Damian Lillard?
Damian Lillard has yet to request a trade
When it comes to Lillard's future in Portland, it's been much ado about nothing, at least so far.
The superstar point guard has not requested a trade from the Blazers. In fact, he has taken to Twitter to shoot down false reports of private disgruntlement. However, there remains a good deal of interest in Lillard's potential availability.
Lillard left little reason to doubt he is one of the best point guards in the NBA after a spectacular showing this past season. Despite his excellence, though, Portland hasn't surrounded Lillard with the pieces necessary to get the Blazers over the hump in the Western Conference.
The lack of team success has left Lillard at something of a crossroads. He appears willing to let the Blazers make some moves and fill out the roster for another crack at things in 2021-22. Still, it's possible he could revisit making a trade request should the Blazers struggle to show improvement.
Stephen A. Smith says it's a "fact" that Lillard would like to be in New York
Stephen A. Smith is adamant about Lillard's desire to play for the Knicks.
Smith appeared on SiriusXM NBA Radio on Sunday, stating he was "not guessing" when he spoke about the Knicks being Lillard's top trade destination. He elaborated further, claiming Lillard would want to be in the Big Apple because it would give him a better chance of recruiting stars to play in a big market, as opposed to recruiting guys to come to Portland.
The ESPN personality doubled down Monday afternoon during an appearance on The Jump, saying he would "bet the house" on Dame-to-New York if Lillard made a trade request.
Granted, it's not all about what Lillard wants. The Blazers are assuredly going to take the best deal available should they trade their star point guard.
Do the Knicks have enough to make an appealing offer?
Assessing the Knicks' chances of trading for Lillard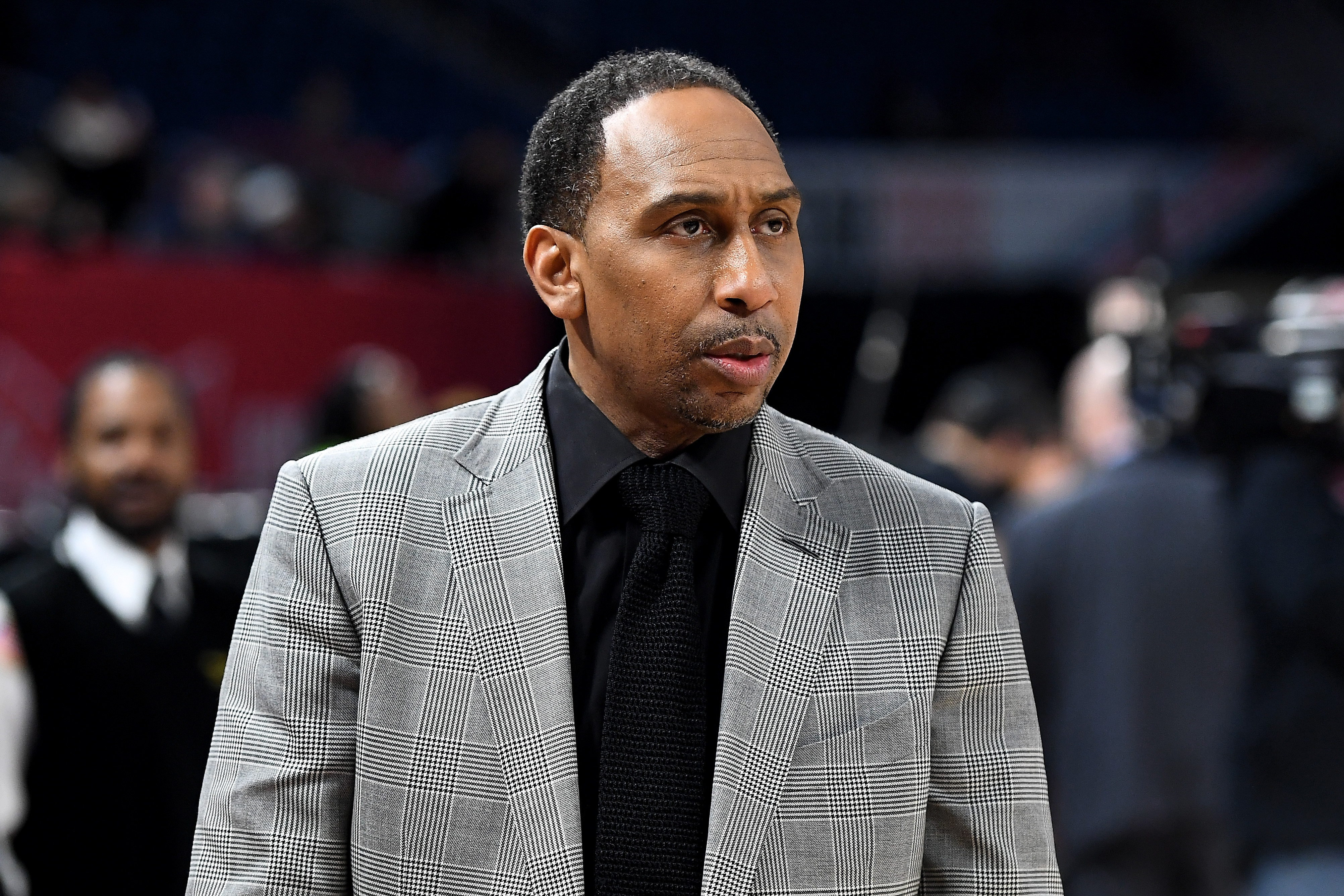 The Knicks are fortunate enough to be in a position where they can absorb Lillard's salary into their cap space, if necessary. Whether New York has the assets to sway Portland is another question.
A Lillard trade to the Knicks almost certainly doesn't get done without RJ Barrett and immense draft capital going back the other way. Fortunately, New York has a decent number of firsts to choose from and could also sweeten the offer with pick swaps.
Still, it's likely to take that much more to get Lillard. The Blazers could demand young combo guard Immanuel Quickley, and it's not impossible to envision them trying to get Mitchell Robinson as well.
Having said all this, the Knicks will have an opportunity to add to the roster in free agency. Maybe some of the guys they sign this summer can ultimately be trade pieces in a blockbuster for Lillard.
For now, though, New York would have to put together a gargantuan offer involving young players and draft capital.