Stephen A. Smith Explains Difference Between Tom Brady and Aaron Rodgers That Makes Green Bay Packers 'Most Complete' Team in NFL
The Green Bay Packers are 9-3 and coming off a bye week. They've got the NFC North locked down and are still in the running for the top seed in the NFC conference as a whole.
Things are looking up for the Packers, especially if they can get healthy in the final stretch of the season. Things are looking so good, in fact, that one of ESPN's harshest critics, Stephen A. Smith, actually thinks the Packers are the most complete team not just in the NFC, but in the NFL as a whole.
Tom Brady and the defending Super Bowl champion Tampa Bay Buccaneers better lookout.
Stephen A. Smith is extremely high on the Green Bay Packers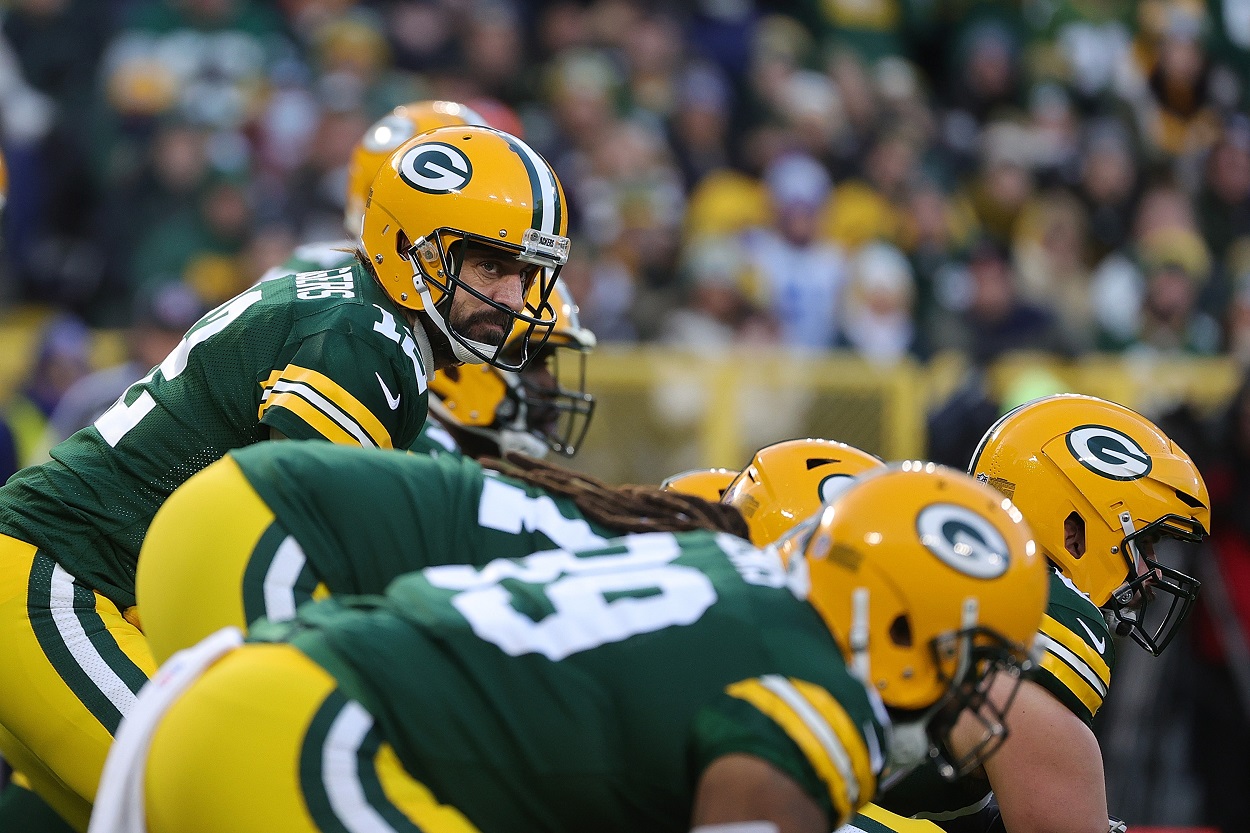 One of the most impressive things about Green Bay's record this season isn't necessarily the wins and losses, but rather how Green Bay has gotten to this point.
Perhaps no team in the NFL this season has been hurt more by long-term injuries to star players. The Packers have spent much of the season without star cornerback Jaire Alexander, and they haven't seen All-Pro left tackle David Bakhtiari suit up for a game in over a year. Za'Darius Smith, star pass-rusher, hasn't played since Week 1 due to a back injury, and superstar guard Elgton Jenkins was lost for the season just a few weeks ago with a knee injury.
The Packers have been banged up, and that's putting it lightly. Still, Green Bay has been one of the more impressive teams in the league, and they've come away with big wins despite missing many good players.
That points to Green Bay's depth, but also a roster that's chock-full of play-makers.
Stephen A. relayed that he loves what the Packers have done from a roster perspective, especially on offense.
"[A.J] Dillon and Aaron Jones running the football does it for me," he said. "You've got Davante Adams with [Marquez Valdes-Scantling], with Randall Cobb, a familiar target for Aaron Rodgers. And, of course, [Allen Lazard] and those boys."
Just a few years ago, offensive depth seemed to be a major problem for Green Bay. It has been anything but in 2021.
The difference between Tom Brady and Aaron Rodgers, according to Stephen A.
Brady is obviously the GOAT and his Super Bowl resume speaks for itself. He's often being compared to Rodgers, though. More accurately, Rodgers is often compared to him. The truth of the matter is that they're two very different quarterbacks who have had two very different careers.
Rodgers will likely never be the champion that Brady is, but he certainly has far more football talent. He's also the more accurate quarterback, and that's why the ESPN personality thinks Green Bay has the leg-up this season.
"We talk about Tom Brady, and he's great. We understand who he is, [and] what he brings to the table. [Do] you understand that Tom Brady threw a pick-six yesterday, and I think he's got two or three this season? Do you understand that Aaron Rodgers has thrown pick-sixes three times in 18 years?" Stephen A. asked. "It's just [a thing] he doesn't do."
Pix-sixes aside, Brady has thrown ten interceptions this season, while Rodgers has thrown just four. Brady has now thrown 22 interceptions since joining the Buccaneers in 2020. Rodgers has thrown just nine in that span.
Brady is playing like an MVP, but so is Rodgers. If they meet up again in the NFC playoffs, Stephen A. seems to think Rodgers' accuracy may prove to be the difference this time around.
That's hard to argue.
The Packers are the NFL's most complete team, per Stephen A.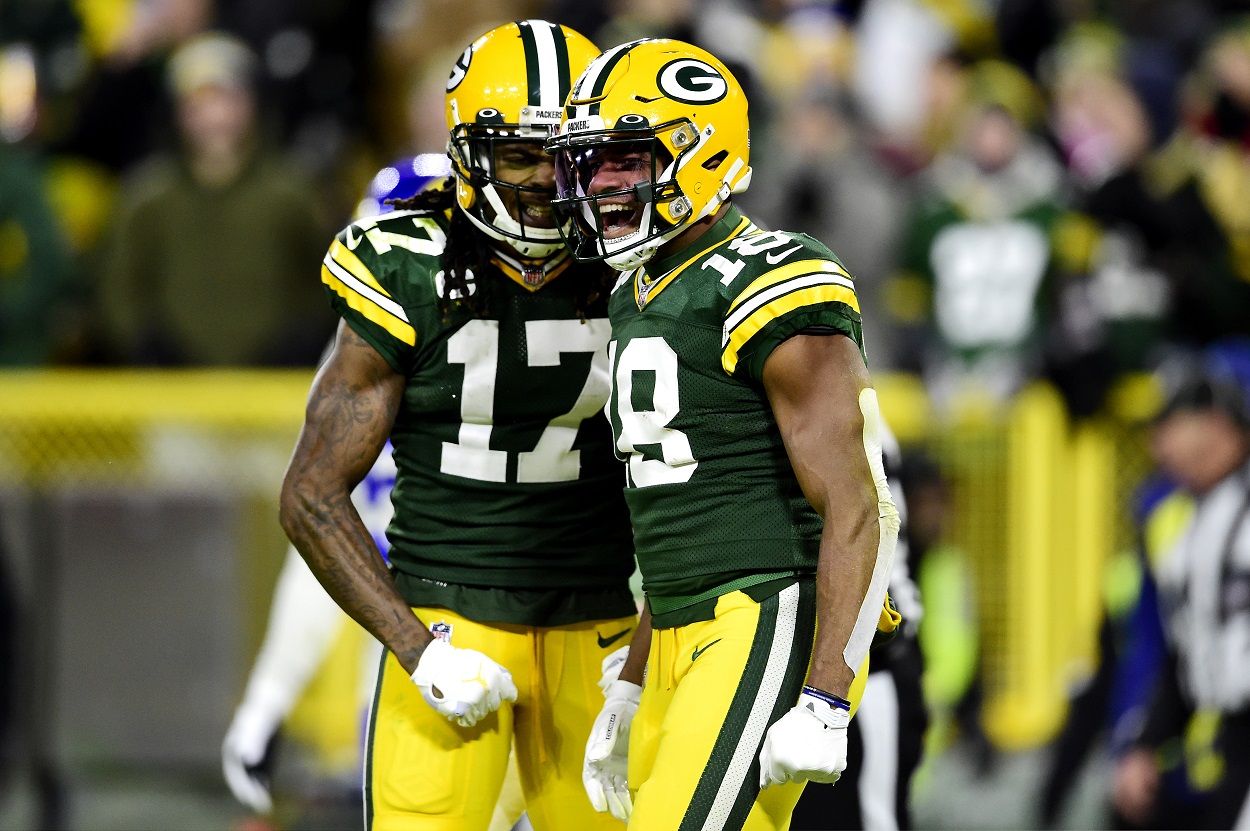 The ESPN pundit praised Rodgers' accuracy, but he's also looking at the whole picture with Green Bay.
Rodgers is, of course, a future Hall of Famer, but he has plenty of offensive weapons to work with as well as a top 5 defense giving up just 20.2 points per game. It's the best defense Rodgers has had since the Packers last won the Super Bowl.
"Look at him fling that football with the accuracy that he does. The leadership that he's showing. The way the team has rallied around him this year," Stephen A. said of Rodgers. "You look at all the weapons they have passing the football as well as running the football, along with Aaron Rodgers leading the way. A defense that has upgraded to some degree as the season has progressed."
The Packers are still in a position to play for the No. 1 seed. The Arizona Cardinals are a game ahead of them at 10-2, but there's still plenty of season left to play. Even if the Packers don't get home-field advantage throughout the playoffs, it's tough to count them out, especially if they can get healthy at the right time. That seems like a legitimate possibility, and that has to terrify the rest of the NFC leaders. The Packers have played great football while missing key pieces. Just imagine how dangerous they'll be in the playoffs and near full strength.
Stephen A. can imagine that, and he issued a bold statement as a result.
"I just look at them right now as the most complete team in the entire NFL, let alone in the NFC," he said.
Stats courtesy of ESPN and Pro Football Reference.