Stephen A Smith Fantasizes About the Steelers Hiring ESPN's Louis Riddick
Pittsburgh Steelers general manager Kevin Colbert is in his final offseason at the helm. He advised the team he would be stepping away after the 2022 NFL Draft. President Art Rooney II and Vice President Art Rooney Jr. are in the process of interviewing for Colbert's successor, and Louis Riddick appears to be one of the top candidates.
Riddick has spent the past several years as an NFL insider and analyst for ESPN, but he has an extensive background working in league front offices. His colleague, Stephen A Smith, is a longtime Steelers fan and would love to see the organization give Riddick a shot.
Smith is already dreaming of the football possibilities in the Steel City.
The Steelers interviewed Louis Riddick for their open GM position
The Pittsburgh Steelers are conducting a thorough search for the new general manager of their franchise. The top brass has interviewed several candidates since the offseason began for the vacancy, and Louis Riddick is now on that list.
According to ESPN's Adam Schefter, the Steelers interviewed the Monday Night Football color analyst while in Indianapolis for the 2022 NFL Scouting Combine.
Riddick certainly has a decent amount of competition for the position. Pittsburgh has also interviewed internal candidates, vice president of football and business administration Omar Khan and pro scouting coordinator Brandon Hunt.
It's no surprise that Riddick made the cut. He played defensive back in the NFL for six seasons. Three years after retirement, he joined the Washington Redskins as a scout. The ESPN analyst eventually worked his way up to the director of pro personnel. He did the same with the Philadelphia Eagles.
Ever since, the worldwide leader in sports has leveraged Louis Riddick's front office-level football knowledge for its various on-air broadcasts.
Stephen A Smith endorses his ESPN colleague as a great fit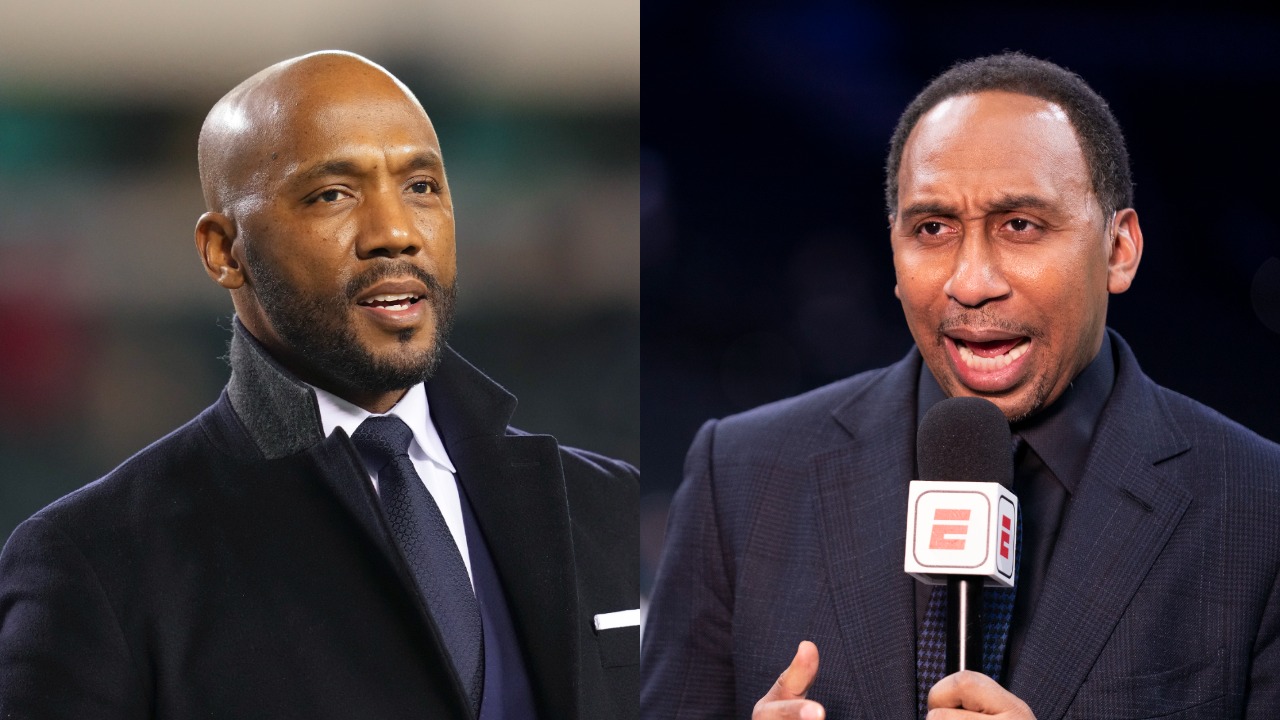 Louis Riddick is easily one of the most knowledgeable football minds on television today. After getting passed over by multiple teams during the past couple of seasons, he gets another chance to prove his worth to an NFL organization.
Many people are rooting for Riddick to land the general manager job in Pittsburgh, including longtime Steelers fan Stephen A Smith.
In a recent episode of First Take, Smith weighed in on the Steelers interviewing Riddick for the GM opening.
"Louis Riddick is one of the great football minds that exist in the NFL today," he said. "It's a moment to step back and recognize who the hell this man is. Yes, he's been involved in pro football for decades. Yes, he's been an executive in pro personnel departments. Now, he's a voice on Monday Night Football."
Smith expanded on how Riddick's presence at ESPN challenges everyone to be better at their job.
"Louis Riddick is incredibly knowledgable, very much connected, and incredibly thoughtful and thorough at his damn job," Smith added. "When you come on the air with Louis, you have two options available to you. You better know what the hell you're talking about, or you better be willing to step back and listen to the knowledge that this brother is going to drop."
Riddick would step into an ideal situation in Pittsburgh
Stephen A Smith made a point not to let the fact that Louis Riddick works for ESPN cloud his judgment. Everything he said was true. Riddick can talk circles around many people when it comes to football. That's why Smith wants him to take the reins of the Steelers' personnel department.
The First Take host loves the idea of Riddick joining forces with head coach Mike Tomlin in Pittsburgh.
"If Louis Riddick and Mike Tomlin are working together for the Pittsburgh Steelers," said Smith. "I can't even tell you what I can fantasize about as it pertains to what the Steelers are going to do into the future. I sincerely hope they do what the Giants were stupid enough not to do. They should've hired Louis Riddick instead of [Dave] Gettleman."
It makes sense for the Steelers to hire Riddick from a football perspective. If it happens, he'll be walking into a fantastic situation.
Mike Tomlin has never had a losing season in 15 seasons as head coach. He has a talented coaching staff and just added Brian Flores to it. The team has building blocks on both sides of the ball, from Najee Harris to Diontae Johnson to T.J. Watt to Minkah Fitzpatrick. Not to mention, the Rooney family has been as open-minded and inclusive as anybody over the years in terms of hiring.
If Kevin Colbert nails the draft on his way out the door, it will set Louis Riddick up for massive success in his first stint as general manager.
All stats courtesy of Pro Football Reference
RELATED: The Steelers Starting Mason Rudolph Doesn't Sit Well With Ryan Clark