Is Stephen A. Smith Really Worth What ESPN is Paying Him?
You'd be hard-pressed to find a more well-known sports media personality than Stephen A. Smith right now. His rants on Twitter and his ESPN show First Take make him a target for attention, and his loud, theatrical persona make him both a hit and a miss with fans. Recently, ESPN rewarded Smith with a lucrative contract that made him the highest-paid personality on their roster.

Given his penchant for grabbing controversial headlines on top of entertaining ones, however, the contract has people wondering if Smith is worth the contract that he received.

How Stephen A. Smith got his start
According to Black Past, Smith was born in the Bronx, New York, in 1967. His New York upbringing helped shape his on-screen persona, specifically when it comes to his rants about the New York Knicks and James Dolan. After graduating from Winston-Salem State University in North Carolina, Smith got his start in print journalism, not television. That started locally, but he quickly moved up in the journalism world.

Throughout his writing career, Smith was a reporter for the Greensboro News and Record, the New York Daily News, and eventually at the Philadelphia Inquirer. There, Smith was an NBA reporter, an NBA columnist, and eventually a sports columnist.

Around 2003, Smith joined ESPN and developed his reputation as an on-screen personality as well as a print journalist. Smith was a mainstay of the channel's NBA coverage, but he covered everything.

Eventually, Smith got his first chance as a host on Quite Frankly: With Stephen A. Smith. He was a radio personality, too, and has been in that role off and on since then. Perhaps, the most important career move that Smith ever made was becoming a permanent contributor on First Take, where his sparring sessions with fellow theatrical personality, Skip Bayless, made the show must-watch TV for many. He is on that show to this day, now with Max Kellerman after Bayless left for Fox Sports in 2016.

Smith is making crazy money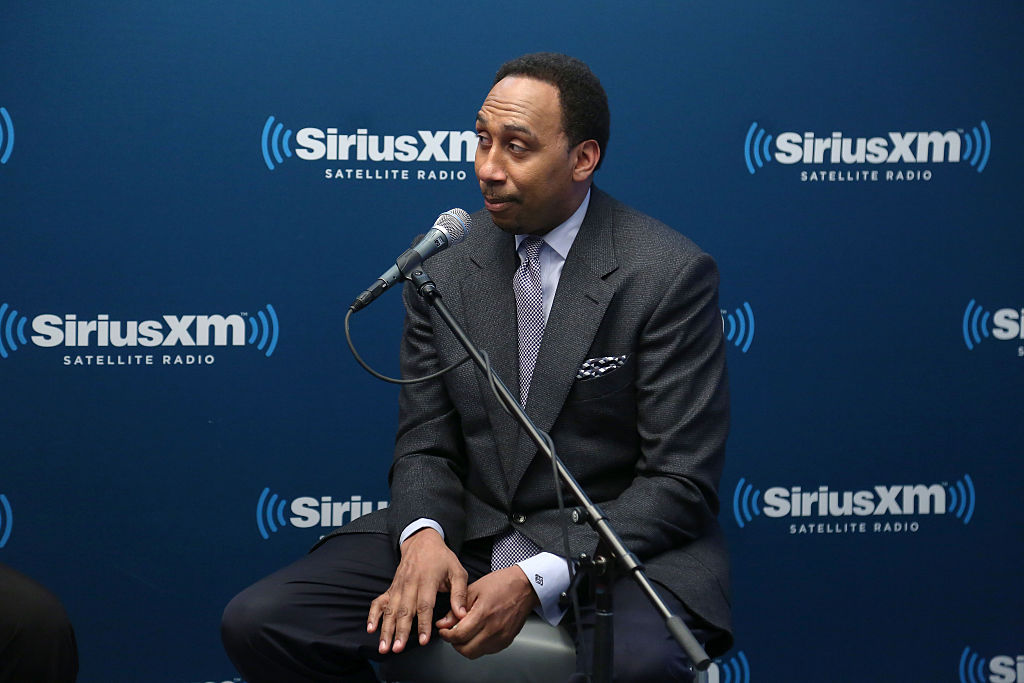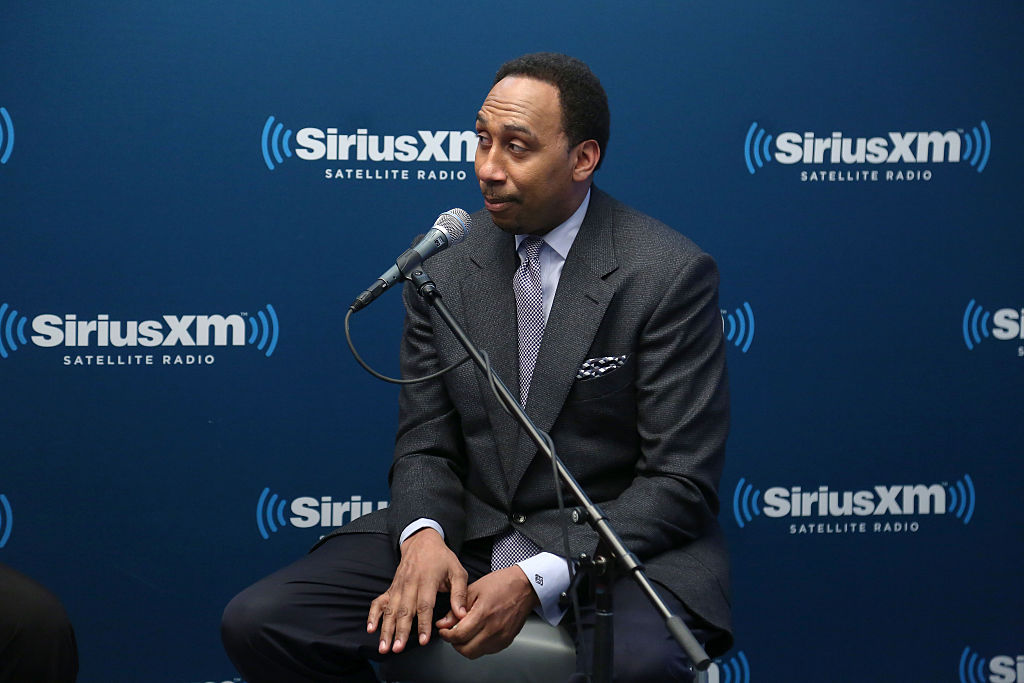 In October, Smith signed a new contract that will extend his current deal five years. The contract will pay Smith $8-10 million per year to keep doing what he is doing on television, but give up his current radio gig. While Smith is already a staple on the networks' various shows, it appears as though his presence will only grow bigger under the new deal.
As one of the most popular names in sports media, it makes sense that Smith is making so much money. He does, however, have a history of overstepping his bounds and providing controversial sound bites and actions that must keep ESPN somewhat nervous, despite the deal.

Is Stephen A. Smith worth it?
Smith's personality occasionally makes him garner attention from people outside of the sports world. Awful Announcing broke down Smith's perception around media, his faulty reporting, and his penchant for dramatics over facts. Smith has,in many ways, become something more akin to a wrestling figure than a sports reporter. When major news breaks that's in his wheelhouse, people don't look forward to his insights — they look forward to the spectacle that will surround them.

From seeming to support Ray Rice during his domestic violence case to a recent run-in with Colin Kaepernick, Smith, who was one of the first people to break LeBron James' move to Miami, has devolved into a hot take machine. Now, instead of breaking James news, he is throwing out takes, such as saying that James should be traded from the Lakers, reporting on unfound rumors that Durant was going to join James, or throwing out a reactionary take that contradicts one from moments earlier.

There is certainly a market for Smith's brand. He can be entertaining and funny, but for a company that prides itself on its sports coverage, Smith leans far closer to the entertainment side of ESPN. But it's all about ratings and appeal, and Stephen A. Smith has enough of both to make him worth millions to ESPN's bottom line.