Stephen A. Smith Is Right: It Is Time To Hold Anthony Davis Accountable For the Lakers Struggles
Anthony Davis is an acknowledged NBA superstar. He checks most of the boxes required for the resume: NBA championship, multiple All-NBA and All-Defensive selections, and the cherry on top was his inclusion on the NBA 75th-anniversary team. But this defensive savant, Davis, was roasted, barbecued, seared, and served under glass by Giannis Antetokounmpo when the Los Angeles Lakers dropped to 8–8 with a road loss to the defending champion Milwaukee Bucks.
Stephen A. Smith skewered Davis after Antetokounmpo (wait, he may have just scored again!) finished with 47 points on 18-of-23 shooting. The Finals MVP got whatever he wanted, whenever he wanted it, and all Davis did was watch the show. Since he declared for the 2012 NBA Draft after a single season at Kentucky, the message was the same: Davis is a superstar.
Occasionally, he plays like one. And that's the problem.
Anthony Davis, self-styled stretch big, isn't stretching any defenses for the Lakers
Anthony Davis is a center, or at least he should be. At 6-foot-10 and 253 pounds with good range on his jumper, he's the prototype of the modern major gen … ahem … stretch-5. The long-range touch was a work in progress while he was with the New Orleans Pelicans, but he made a credible 33.6% on 2.3 attempts per game over his final two seasons.
But a funny thing happened. Traded to the Lakers and paired with the perimeter passer among bigs since Magic Johnson, Davis' 3-point percentage has gotten progressively worse in LA.
The year the Lakers won the title in 2019–20, Davis hit 33.0% on a career-high 3.5 attempts per game. It didn't remind anyone of Dirk Nowitzki, but it was enough to make defenses honor the deep ball. Last season, while missing half the season with calf, adductor, toe, back, ankle, quad, and Achilles' woes, his 3-point shooting fell off to 26.0%. This season, he's a less-than-robust 6-for-31 in 16 games. That's 19.4% for the percentage inclined.
Defensively, Davis is averaging 2.1 blocks per game, up from a career-low 1.6 last season. He's protecting the rim to a degree. But opponents are shooting 66.1% with Davis as the primary defender on shots inside of six feet. Among players surrendering at least three shots per game from that range, that's the same percentage allowed as Lonzo Ball, a point guard. Yeah, numbers are unkind.
When do we start holding Davis accountable the way we do other stars?
What made Smith's rant after the Lakers' loss to the Bucks intriguing was that it happened at all. No superstar-caliber player in the NBA has gotten more free passes than Davis over the years.
When the Pelicans couldn't get past the second round of the playoffs (in the two times in seven years they got to the playoffs at all with Anthony Davis), it wasn't that Davis wasn't good enough. No, it was terrible coaching, a poor front office, a sub-par supporting cast, or any number of other excuses.
Davis teams up with James in LA and immediately wins a championship. He was terrific in 2019–20. Since then, he's been a star. But not a superstar.
Yes, he's had injuries. But Davis always has injuries. He's never missed fewer than seven games in a season and has missed more than 10 games seven times in nine years.
This season, he's played every game. James has missed 10 games with ankle and abdominal injuries. The Lakers are 4–6 in those contests. If the point of paying a second superstar a max salary is as a buffer against this sort of problem, Davis isn't getting it done.
Then there's the other side of the coin.
The Lakers are demonstrably better when James plays without Anthony Davis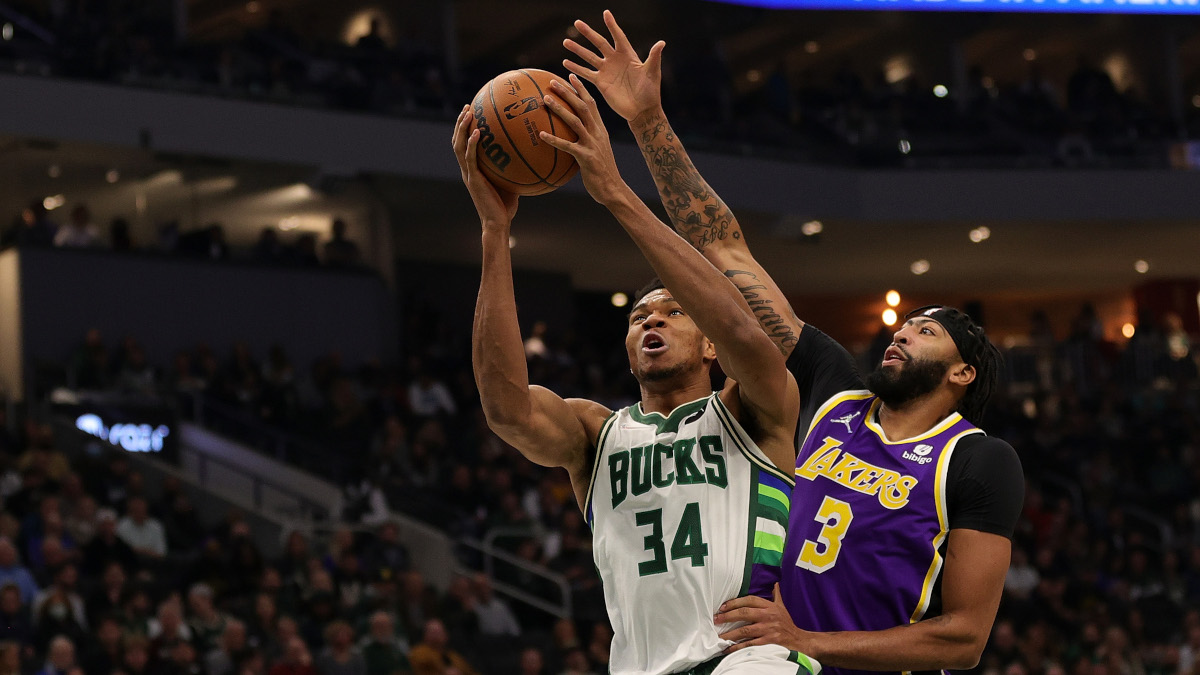 Anthony Davis missed 36 of LA's 72 games last season, while James sat out 27. In 11 games James played with Davis out, the Lakers were 7–4. In 10 games with Davis and without James, LA mustered a 4–6 record.
During the 2019–20 championship season, LA was 5-3 with James sans Davis. They were 1–2 the other way around.
Then you throw in the discussion about how Davis doesn't want to play center, that he prefers playing the power forward slot. The results are telling in lineups that pair Davis with one of the Lakers' traditional big men.
In 122 minutes with Davis and DeAndre Jordan on the floor, the Lakers are minus-22. In 42 minutes with Davis and Dwight Howard paired, the Lakers have been outscored by six points, and the two had one sideline blowup. And that's not even getting into the minus-64 in 409 minutes when Davis and Russell Westbrook share the floor. (That's an entirely different discussion).
It's also worth noting that the Lakers are a net zero during the James-Davis-Westbrook minutes (113 of them). It's not winning, but it's also not digging a gigantic hole, either.
Anthony Davis brings a complete set of skills to the table. He always has. But at some point, we must at least begin to ask why those tools often add up to less than desirable results.
Statistics courtesy of Basketball Reference and NBA.com.