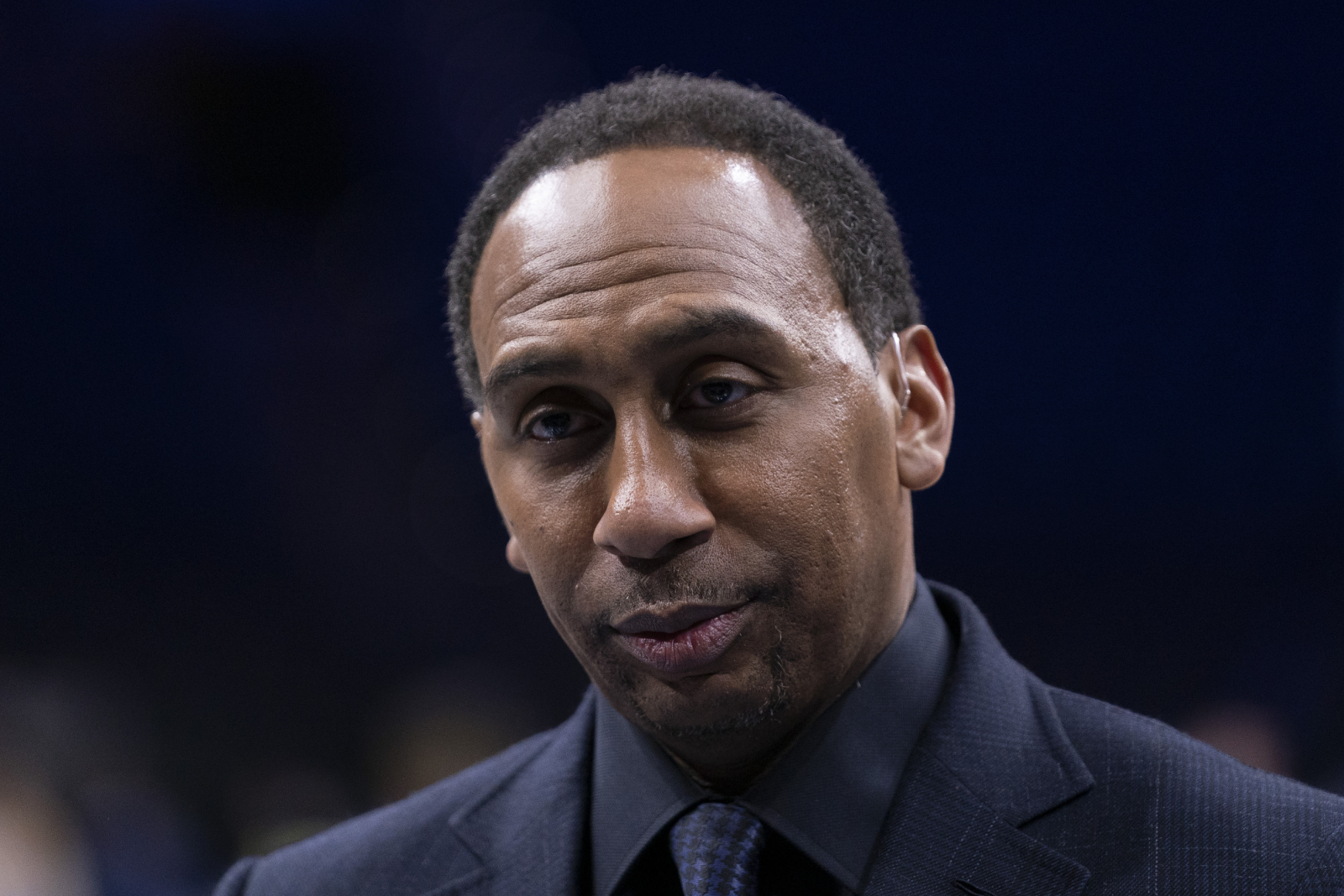 Stephen A. Smith's Big Surprise Led to Another Huge Blow to Dallas Cowboys Fans
Stephen A. Smith has a big rivalry with the Dallas Cowboys. His recent surprise appearance at 'The Game Awards' added another chapter to it.
Everyone knows about the big rivalries like Duke and North Carolina, or Ohio State and Michigan. However, one of the more entertaining rivalries over the years has been the one between Stephen A. Smith of ESPN and the Dallas Cowboys. Smith has made his hatred of the Cowboys pretty clear for years, as he typically makes fun of them every chance he gets while on First Take or any other ESPN show. However, Smith made a surprise appearance at a non-ESPN event recently and, of course, called out the Cowboys.
Stephen A. Smith has hated the Dallas Cowboys for years
For years, Stephen A. Smith has spent a bunch of his time on ESPN making fun of the Dallas Cowboys and their fans. Whenever the Cowboys do something foolish, or just simply lose a game, he often celebrates on TV or social media.
So, where does his hatred stem from?
He explained it on ESPN a few years back.
"I could tell you her name doesn't matter, but that wouldn't be honest," Smith said, per ESPN. "The truth is, she was my first girl, my first love. I'll never forget her for as long as I live. … Unfortunately, though, here's what I remember most: that damn No. 33 Cowboys jersey she always wore. The same jersey she was wearing when she dumped me."
So, Smith's rivalry with the Cowboys all started because of a heartbreak he suffered at the hands of a Cowboys fan.
While it appears that this rivalry goes back years, it probably won't end anytime soon.
He called them out in a surprise appearance at 'The Game Awards'
On Dec. 10, Stephen A. Smith made a surprise appearance at The Game Awards, which honors those in the video game industry. He ultimately presented the award for the "Best Esports Athlete." While presenting the award, though, he made sure to take a shot at the Dallas Cowboys.
"I know what you all are thinking, 'Did they just bring Stephen A. Smith to The Game Awards in an effort to legitimize esports as something equal to athletic sports?'" Smith said at The Game Awards. "Nah, that's not the point. They're doing their thing. When every major sports league in the nation shut down, esports just kept on going. With that being said, I'll say this much: all of the esports athletes nominated are without question more determined, more tenacious, and definitely win more than anybody on the Dallas Cowboys."
Well, that came out of nowhere. The Cowboys, however, have certainly given Smith plenty of reasons to make fun of them this year, as they have become one of the NFL's worst teams.
The Dallas Cowboys are a laughing stock in 2020
The Cowboys went 8-8 last season after going 10-6 and winning a playoff game in 2018. However, there were some high expectations for them coming into this year.
Injuries have ultimately derailed their season, though, and they have been one of the worst teams in the league. The Cowboys are 3-9 this year and have been awful defensively. Dallas has allowed a league-worst 32.8 points per game.
Their offense, without quarterback Dak Prescott, has been awful, too, though. They are No. 23 in the league in points per game, only scoring 22.3 per outing. Additionally, while Amari Cooper has played well with 76 catches, 891 yards, and four touchdowns, star running back Ezekiel Elliott has struggled, only running for 784 yards through 12 games. He is averaging a career-low 65.3 yards per game, too.
While Cowboys fans hope their star quarterback, Prescott, returns next year — which should hopefully help get Elliott back on track and make the team a playoff contender again — Stephen A. Smith has a right to make jokes about them until then.
Stats courtesy of Pro Football Reference