Stephen A. Smith's Criticism of Dallas Cowboys Rings True Since 1995: 'They Will Choke. It's Who They Are'
The 8-4 Dallas Cowboys still have work ahead of them to lock up the NFC East, but they have a chance to get started on that task this Sunday against a red-hot 6-6 Washington Football Team. While nothing is guaranteed, some are already looking ahead to discuss what Dallas can do in the playoffs.
ESPN star personality Stephen A. Smith is among that group, and he expressed complete doubt in the Cowboys on a recent episode of First Take.
Stephen A. Smith says the Dallas Cowboys can't handle expectations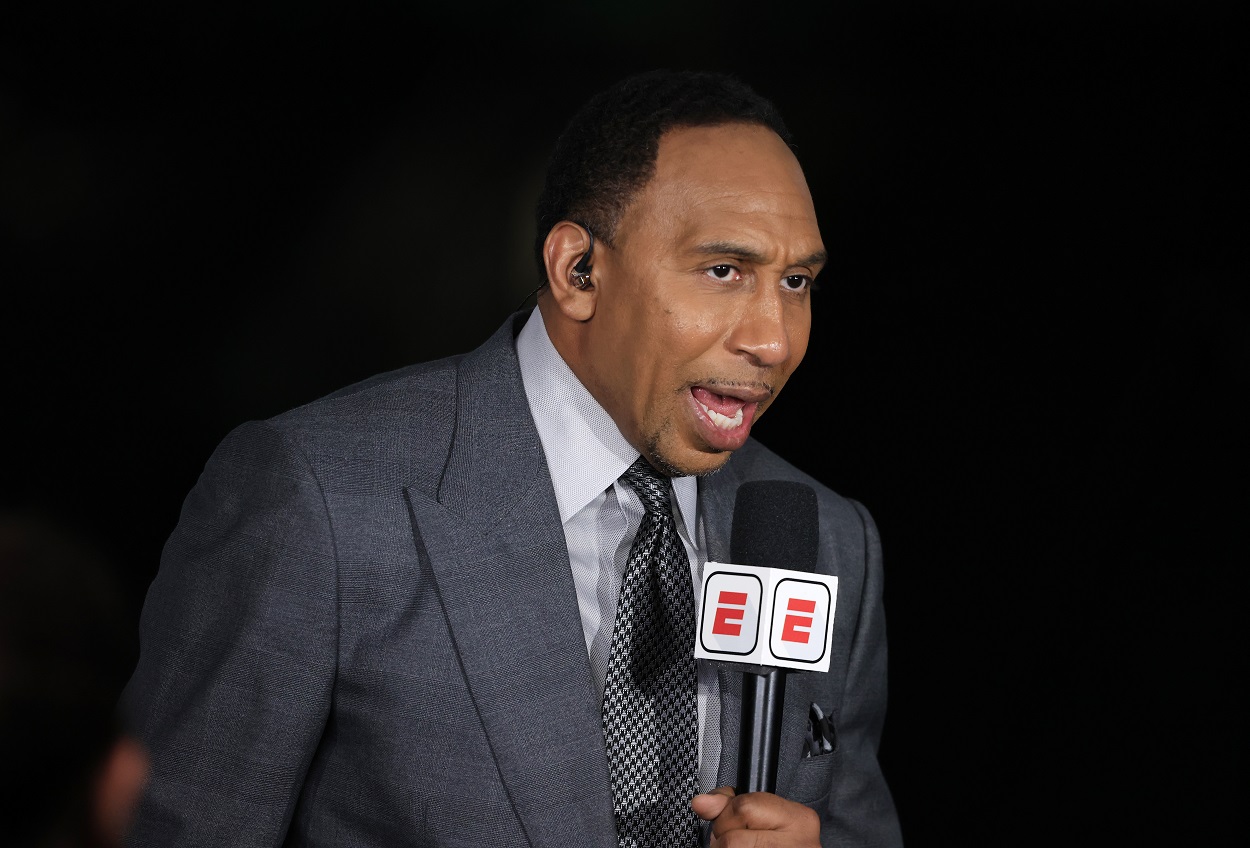 "The Dallas Cowboys will fold under expectations," Stephen A. said when discussing whether a Super Bowl win or early playoff exit is more likely for the Cowboys. "They're great as underdogs. That's where they're dangerous. Where you count them out, and you think, 'They ain't gonna get it done,' Dallas will rise up and handle its business."
Dallas was undoubtedly an early-season Super Bowl favorite thanks to a hot start that saw the Cowboys win six in a row after going toe-to-toe with the defending Super Bowl champion Tampa Bay Buccaneers is a narrow loss to start the season.
To the ESPN star's point, though, Dallas promptly followed up that hot stretch with a month of November that saw the Cowboys lose three of four games and two in a row. Sure, Dallas was dealing with injuries as well as a COVID-19 outbreak, but the Cowboys undoubtedly went from Super Bowl contender to a team that may struggle to lock up the NFC East.
"The second expectation is thrown on their shoulders, they can't handle it. They sweat a little more. Their hands get a little bit more slippery," Stephen A. said.
The Cowboys haven't won the Super Bowl since 1995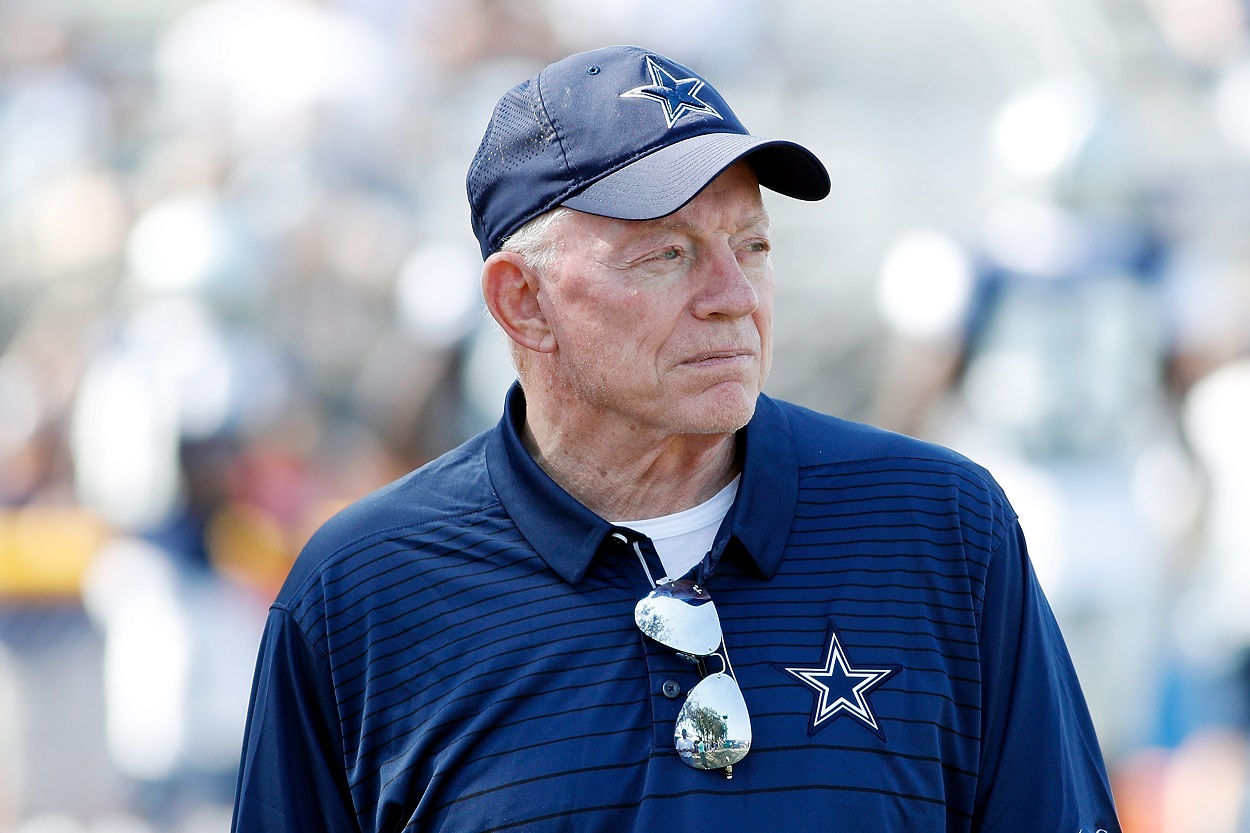 Dallas last won the Super 26 years ago, soon to be 27. The Cowboys beat the Pittsburgh Steelers, 27-17, in Super Bowl 30. Troy Aikman threw for 209 yards and a touchdown, and Emmitt Smith ran for two on the ground to give the Cowboys their third Super Bowl win in four years.
They were a dynasty, but every kingdom does eventually fall.
That Super Bowl win ended up being the pinnacle of success for the Cowboys as they haven't even sniffed the Lombardi Trophy since. They've made the playoffs just 10 times and haven't even advanced past the divisional round.
This is despite boasting rosters chock-full of talent. Aikman played for seven more seasons after Super Bowl 30, but the Cowboys couldn't get back to the top of the mountain despite the star quarterback successfully taking them there three times before. Smith stayed with Dallas even longer, but his last three seasons with the Cowboys saw him on three straight 5-11 teams led by head coach Dave Campo.
Other notable players tried and failed to bring Dallas back to Super Bowl glory, a list that includes big names like Tony Romo, Jason Witten, Terrell Owens, Roy Williams, Dez Bryant, and DeMarcus Ware, among others.
Talent isn't the issue for the 2021 Cowboys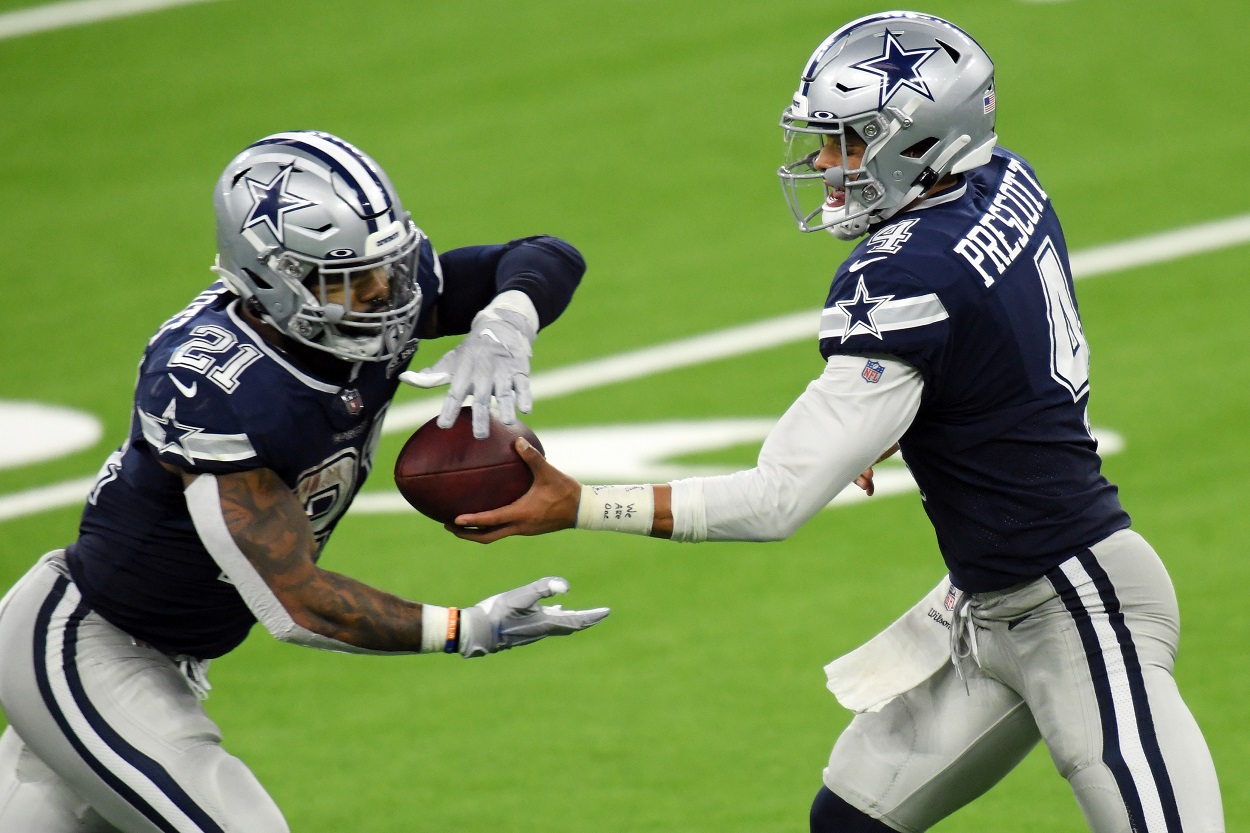 Talent has never been the issue for Dallas. Jerry Jones is more than happy to open up his pocketbook and spend money on good players. Case in point, he's spent big money on both Dak Prescott and Ezekiel Elliott recently. Prescott has star receivers to throw to in Amari Cooper and CeeDee Lamb, and the defense is led by superstar rookie Micah Parsons and Trevon Diggs, who leads the NFL with nine interceptions.
On paper, the Cowboys look like a Super Bowl team. The problem for Stephen A., though, is he thinks he knows Dallas beyond the page. He thinks he knows the very essence of the Cowboys, and he doesn't trust that.
"I think their talent can beat anybody. I think their talent can win the Super Bowl. I just know their character," he explained. "They will choke. It's who they are."
Though a harsh criticism of Dallas, that's been a hard one to argue against since 1995.
Stats courtesy of ESPN and Pro Football Reference. Contract information via Spotrac.