How Stephen Curry's Christian Faith Helps Him Be a Better NBA Player: 'It Gives Me Purpose in Playing Basketball'
Stephen Curry is regarded as the greatest shooter of all time. He is one of the few athletes who is open about his Christian faith and its impact on his basketball career. In social media, among other avenues, Curry openly discusses his faith.
Years ago, he formed a discipleship group with his Warriors teammates and bonded with key NBA stars like Kevin Durant, even attending chapels sessions together. His faith seems to be the driving factor for his success on the court.
Read on to find out how the Christian faith has shaped and inspired this NBA star to become a household name.
Stephen Curry's NBA history and accomplishments
Curry is the son of the renowned NBA sharpshooter Dell Curry. He remains one of the best shooters in NBA history. This star was born in Akron, Ohio, on March 14, 1988. According to Sportskeeda, Curry's net worth is $92.8 million; he made $45,780,966 in 2022 and has earned about $257,859,052 as a professional basketball player.
The point guard started at Charlotte Christian High School in North Carolina during his senior year. It was at Davidson College that Curry's star began to shine. He led his team to fame during the NCAA tournament, beating great teams like Georgetown and Gonzaga.
Curry has won four championships. As Basketball Reference reports, he's played 13 NBA seasons, becoming an eight-time All-Star, Finals MVP, All-Star Game MVP, two-time MVP, and a four-time NBA champion with the Golden State Warriors (2015, 2017, 2018, and 2022).
So far, his outstanding achievement was winning the MVP award in 2015. The 2015-16 MVP was unique to Curry because he became the first NBA player to scoop the award unanimously after attaining all 131 votes.
How the Christian faith helps Stephen Curry be a better ball player
Curry and his Christian faith are inseparable. The 34-year-old has withstood the classic driving forces in the industry and has remained true to his identity. He is one of the most composed, calm, humble, and famous basketball players globally.
With Curry, you don't have to guess what drives him. Throughout his career, he's been open about his Christian faith since he attributes his success on the court to it. He is deeply rooted in the Christian faith. To him, it isn't basketball that defines him but his faith.
His shoes bear the phrase "I can do all things" from the Bible verse Philippians 4:13, which reads, "For I can do all things through Him [Jesus] who Strengthens me." The phrase has become a trademark; it's an indirect way of proclaiming his faith to his fans.
As ClutchPoints reports, in an interview with Decision magazine, Curry said his motivation to be on the court was not to score points but to use the stage to proclaim his faith and share his testimony. Unlike most basketball players who play the game for fame, Curry is here for a different purpose, yet he remains one of the greatest basketball players of all time.
Stephen Curry's Christian faith extends beyond his personal life and the NBA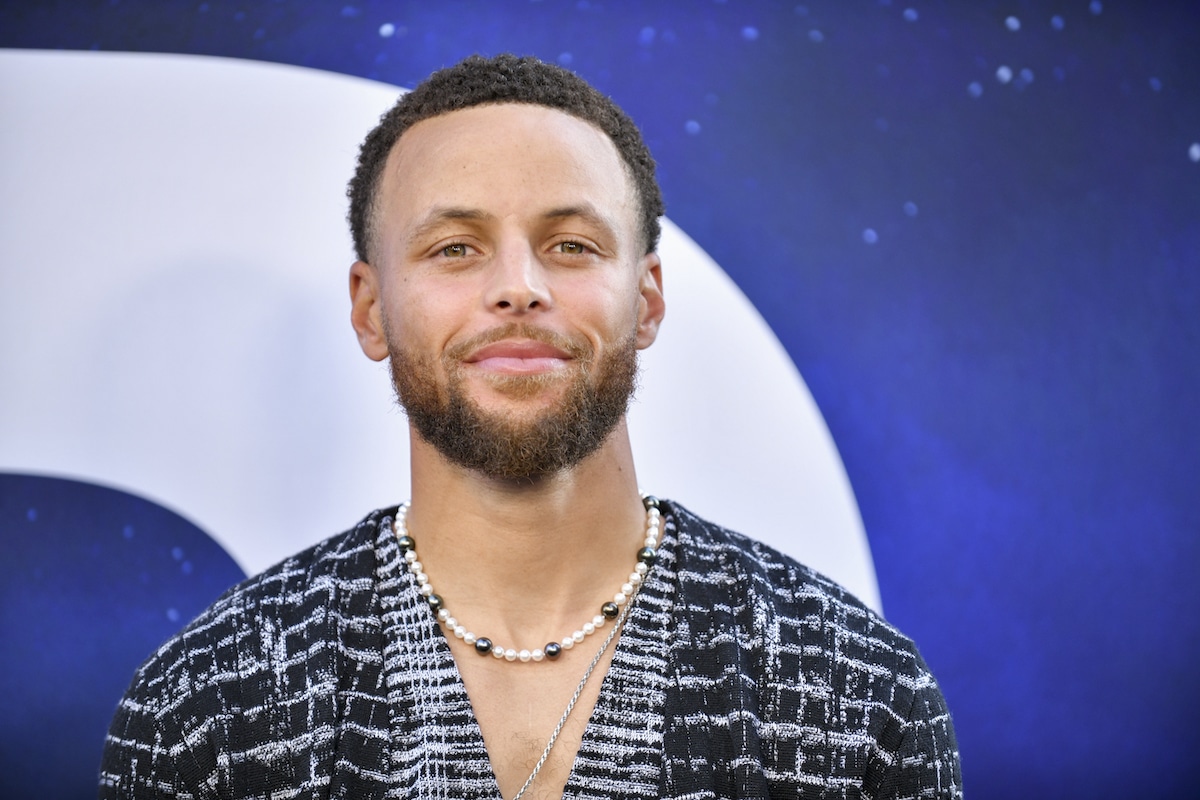 Although Curry is a world-class athlete, his mission and brand surpass the basketball court. One of Curry's main achievements is the launch of the Unanimous Media, which got its name from his unanimous MVP title. He founded the media company in 2018. It focuses on producing digital content, scripts, and documentaries centered on faith-based content, family, and sports.
Curry also gives back to society; he's involved with many charity organizations. He has partnered with Nothing but Net to supply mosquito nets to African families. This basketball star is passionate about this cause and pledges to donate three nets for every 3-point shot he accomplishes on the court.
Curry is a shining example of how faith can impact a career and one's entire life. Curry makes significant contributions to the United Nations Foundation and Animal Rescue Foundations. Over the years, he has traveled widely to spread information on causes like human rights, AIDS, children, animals, peace, health, and women.
RELATED: Stephen Curry's Father Dell Curry Knows Why He's Playing His Best Basketball