How Stephen Curry's Faith Helped Found Unanimous Media
With lights-out shooting, a charming personality, and four NBA championships, Steph Curry is among the most recognizable stars the NBA has ever seen. Fans know about his down-home charm and willingness to speak about what's important to him. A man of faith, Curry credits a higher power for everything he's accomplished on and off the basketball court. 
Steph Curry's faith-fueled journey to the NBA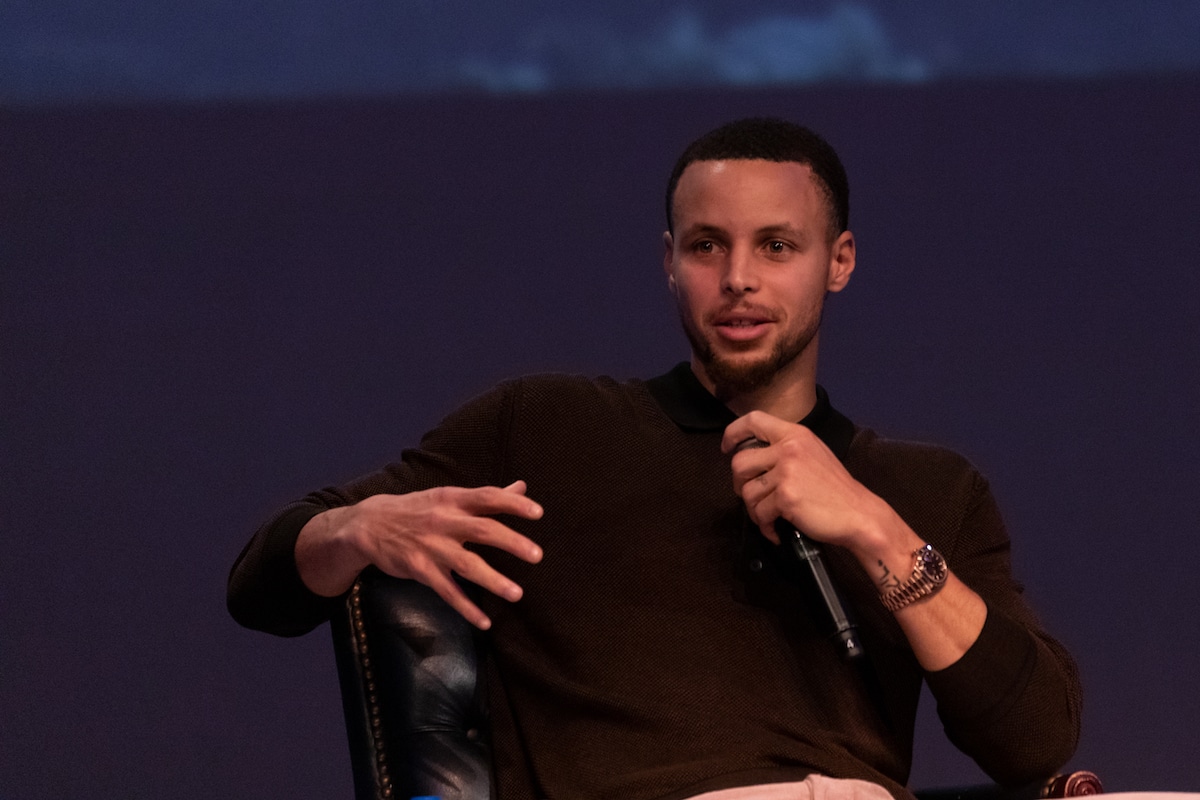 Curry grew up playing one-on-one with Vince Carter and other superstar athletes, but don't tell him he had an easy journey. As the son of retired NBA star Dell Curry, Steph had big shoes to fill if he wanted to follow in his father's footsteps. After a storied career at Davidson College, he fell to the struggling Golden State Warriors.
Injuries, a revolving door of questionable coaches, and poor management marred Steph's early years. However, after leading the Warriors to the 2013 NBA Playoffs, Steph's star power got brighter. By a decade's end, Steph was the greatest shooter the game had ever seen and the face of a brand-new dynasty. Now, he wants to add Media Mogul to his growing resume. 
Stephen Curry's Unanimous Media
Steph got to where he is through work, sacrifice, and luck, but according to him, faith is his driving force.
"My faith gives me purpose in life," Steph said, according to ClutchPoints. "It gives me p purpose in playing basketball. I know not to get too high off of wins and not too low off of losses because there are much bigger things going on than winning and losing."
Faith guides Steph on the court, but his off-the-court endeavors reflect a man who desires to be more than a superstar athlete. With the coming documentary Underrated, he brings a spotlight to a personal project that goes beyond the court. 
While none of the productions have been unanimous hits, they say much about the man behind the name. Steph named Unanimous after his MVP season when every voter put him first following a 73-win season ending with a slice of humble pie. According to Steph's website, he built Unanimous as a platform where he shares his faith, testimony, and positive message to a broader audience beyond the NBA's sidelines. 
Like LeBron James' Spring Hill Company, Unanimous produces game shows, cartoons, dramas, films, and documentaries. The company's biggest success to date, Holey Moley, took a favorite pastime, miniature golf, and brought it to primetime network television. 
Steph Curry's outreach
Steph's trip to Hollywood hasn't been a slam dunk yet, but anyone watching him play basketball knows he's willing to take a long shot. His company recently partnered with NBC Universal to produce new shows and films that dignify Steph's vision for the company he founded. 
"Our goal at Unanimous has always been to create content that is not only entertaining but also uplifting and inspirational," Steph said in a statement per Boardroom. "It's incredible to imagine all the different ways we can make this vision come to life by incorporating all the amazing assets across Comcast NBCUniversal's portfolio that has a footprint in all areas of media and entertainment."
Now, Unanimous aims to branch into the scripted television world with an upcoming series based on Finding Forrester. That, combined with his growing slate of game shows and documentaries, could bring Unanimous to the table. However, he still has a ways to go before he matches Spring Hill's growing slate of successful properties.
With Curry coming off another NBA Championship and still playing superstar basketball, he's starting to think about what happens when he reaches his next chapter. After all, at 34 years old, his years as a professional athlete are numbered. Lucky for him, he's proven himself savvy off the court thanks to projects such as Unanimous entertainment. 
RELATED: Shaquille O'Neal Says There Are Only 4 True NBA Superstars Right Now, Specifically Snubs Kawhi Leonard