Stephen Curry Is a Favorite for MVP, but Jazz Coach Quin Snyder Is Strongly Fighting for Draymond Green's Candidacy: 'He's an Unbelievable Player'
Throughout the Golden State Warriors' years of dominance, Stephen Curry has been the face of the team. His generational skills and two MVPs have made them one of the most dangerous squads of all time, and they certainly wouldn't have won their three titles without him. 
However, Golden State also wouldn't have won its championships without Draymond Green, and Utah Jazz coach Quin Snyder wants him to start getting the recognition he deserves. In fact, Snyder thinks he should be in the MVP discussion.
Stephen Curry has a chance to win his third MVP award with the Warriors
The Warriors made five straight NBA Finals appearances and won three titles from 2015 through 2019, and Stephen Curry's value to the team during those runs was unquantifiable.
He won his first MVP in 2014-15 when he averaged 23.8 points, 4.3 rebounds, 7.7 assists, and 2.0 steals. However, Curry had an even bigger season in 2015-16, as he won his second MVP with an NBA-leading 30.1 points and 2.1 steals per game. He also averaged 5.4 rebounds and 6.7 assists.
Now, this season, Curry has a chance to win his third MVP award. He has not only led the Warriors to a surprising 28-7 record, but he's averaging 27.7 points, 6.0 assists, and 5.3 rebounds. Curry is also making a career-high 5.4 long-range shots per game.
Despite his unreal play, though, Snyder thinks Draymond needs to be in the MVP discussion.
Quin Snyder said Draymond Green needs to be considered for MVP
The Utah Jazz and Golden State Warriors played each other on Jan. 1 in a game between two of the top teams in the Western Conference, and Golden State pulled out the 123-116 win.
Draymond Green didn't play in the game for the Warriors, as he is in health and safety protocols, but Jazz head coach Quin Snyder took time to praise the three-time All-Star before the contest.
"I don't think I have to qualify this by saying no disrespect to Steph or Rudy [Gobert], but Draymond Green is as unique a player and is having as good of a year," Snyder said, per NBC Sports. "If you want to put someone in the MVP conversation, he's someone to me, that's — maybe the numbers don't look as … they don't match up to the numbers of some other guys put up, but as far as they way he impacts the game, whether it's his passing, his defense, which, you obviously know how we feel about Rudy's versatility and the things that he does and Draymond is like that. He just does it in his way."
He continued: "And then you add the leadership that he shows and the way he communicates, I just think he's an unbelievable player, and I think he's showing that this year. He's shown it before, but it stands out so much right now when you watch them play."
Snyder certainly made some great arguments for Green, but it's hard to see the 2016-17 Defensive Player of the Year ever getting MVP attention.
Draymond Green is valuable for the Warriors, but he will never win MVP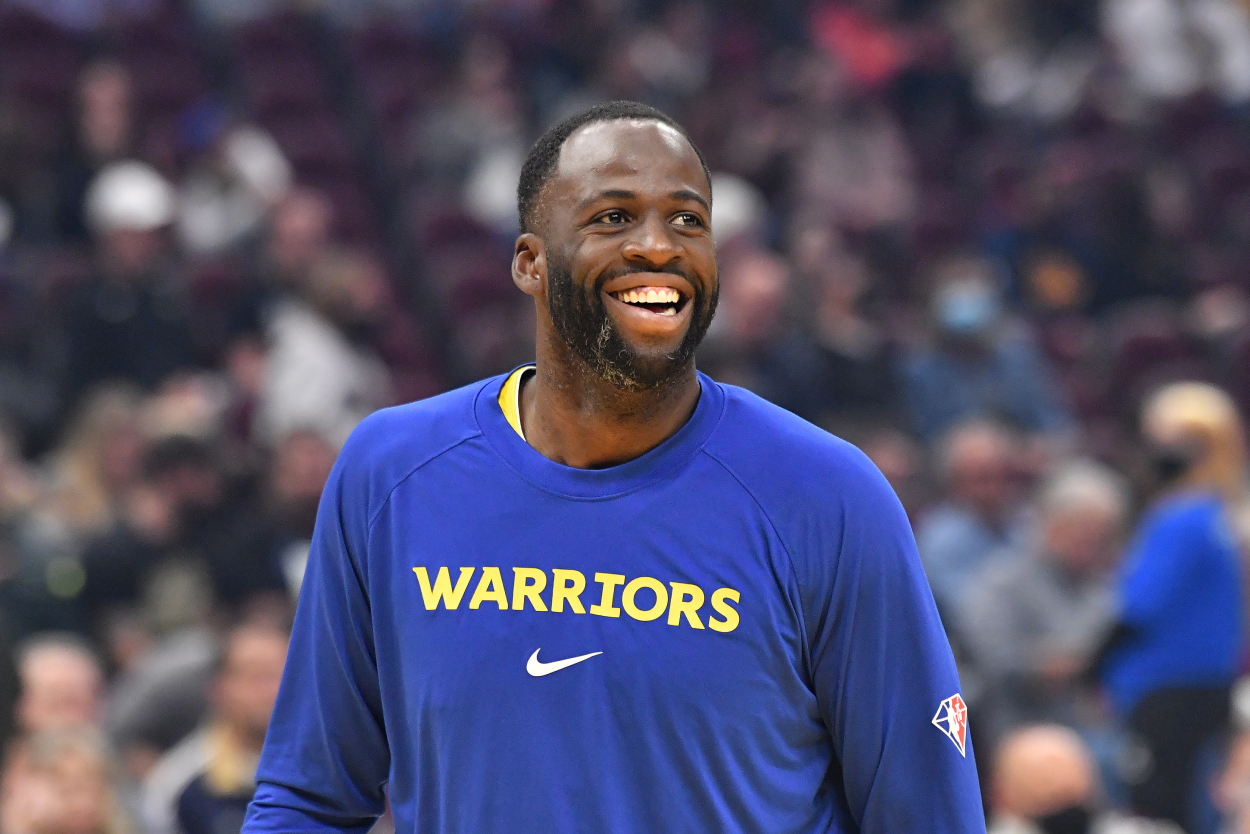 Stats don't quite show how much Draymond Green means to the Warriors. He's averaging 8.4 points, 7.9 rebounds, and 7.5 assists per game this season. But his ability to find the open man, rebound, defend at a high level, and bring intensity on every play is what makes him so crucial to Golden State's success.
However, he will never win MVP.
Much like how the NFL's MVP has turned into an award for quarterbacks, the NBA's is for scorers.
Thirteen of the last 14 NBA MVPs have averaged 25.0 points per game or more. There has also only been one player to win the award and average under 20.0 points since 1979, which was Steve Nash, who won the trophy in 2005 and 2006.
Sure, the Warriors need Draymond Green to have success. But if history is any indication of the future, he will never win the league MVP and will likely never get considered for it, either, even if he deserves it.
Stats courtesy of Basketball Reference