Will Steph Curry and Kevin Durant Win Over 73 Games Next Season?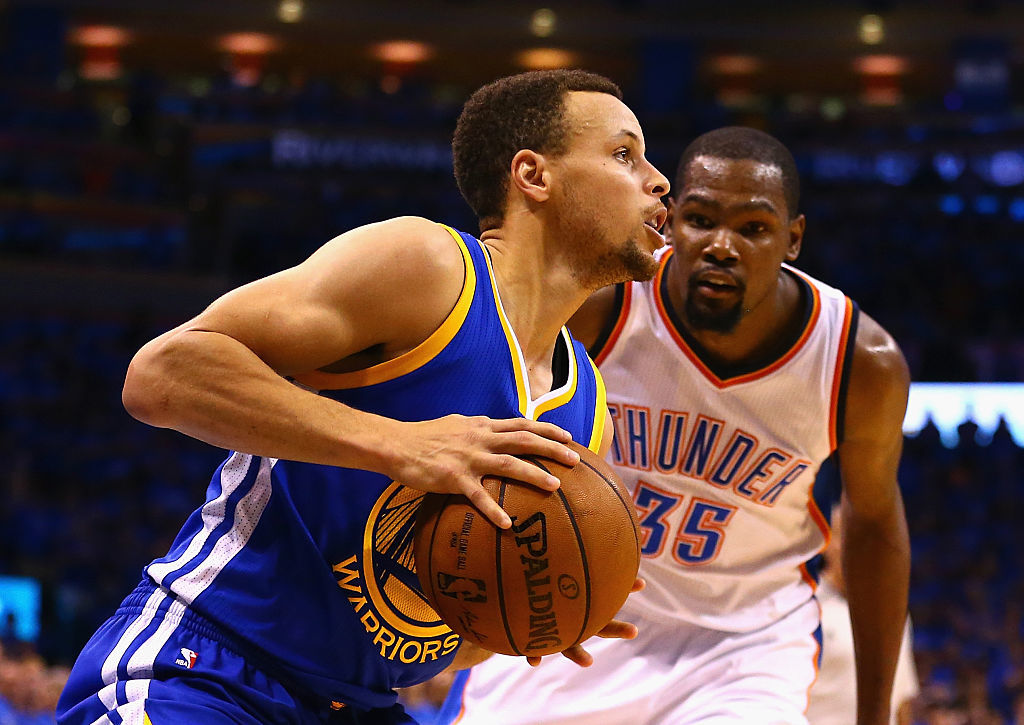 Last season, we predicted that the Golden State Warriors would go beyond the Bulls' 72-win record. In the end, the record-breaking regular season was exceptional to watch, and is something we may never see happen again. Winning that many games in a single season is just such a brutal task.
Now, though, with Kevin Durant signing with the Warriors, rumblings of the team potentially breaking their own 73-win record are heating up. It's fun to talk about, but let's go ahead and pump the brakes before people really jump to conclusions.
If we're going to be brutally honest, a lot needs to happen for the Warriors to have a chance of nearing their record from last season. Realistically, none of it will happen. Below, we look at the main reasons why Durant, Steph Curry, Klay Thompson, Draymond Green, and the rest of this Warriors team won't be able to even come close to 73 victories during the 2016–17 season.
The Warriors will have significant depth, in the form of players who can come off the bench and contribute, but it won't be the type of depth we saw from them over the past few seasons. While the team signed veterans David West and Zaza Pachulia, these two are 35 years old and 32 years old, respectively.
They'll be able to contribute, but the Warriors had much more downright scary depth in past years. Golden State is losing Harrison Barnes, Marreese Speights, Festus Ezeli, Andrew Bogut, and Leandro Barbosa to name a few.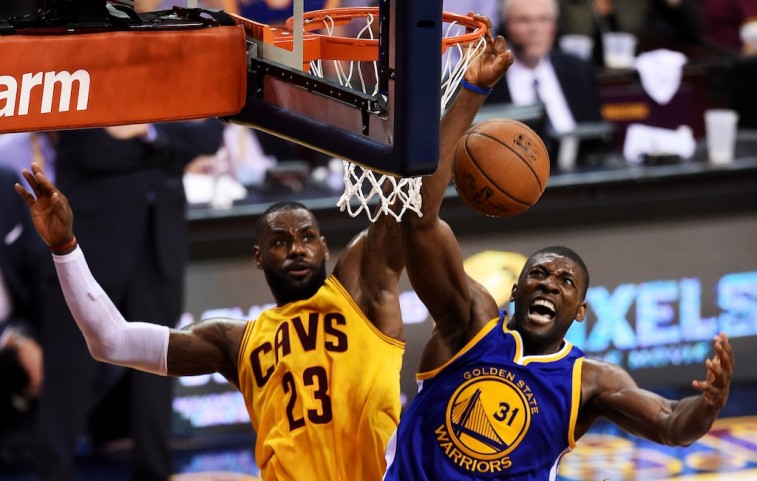 All the sudden, the Warriors went from being a team with depth from top to bottom to being top-heavy. All that is fine and dandy, until the dreaded injuries start to hit, and their roster thins out just a bit.
Depth is something that's far undervalued in the NBA, and soon enough, we'll see how valuable it was to the Warriors. They enter the 2016–17 with much less depth and a much larger likelihood that their bench won't produce like it did over the previous seasons.
Possibly the toughest part for the Warriors' four-headed monster will be the beginning of next season. It will be all excitement and thrills surrounding the team, but how do you figure out a way to get enough shots for four stars who love having the ball in their hands?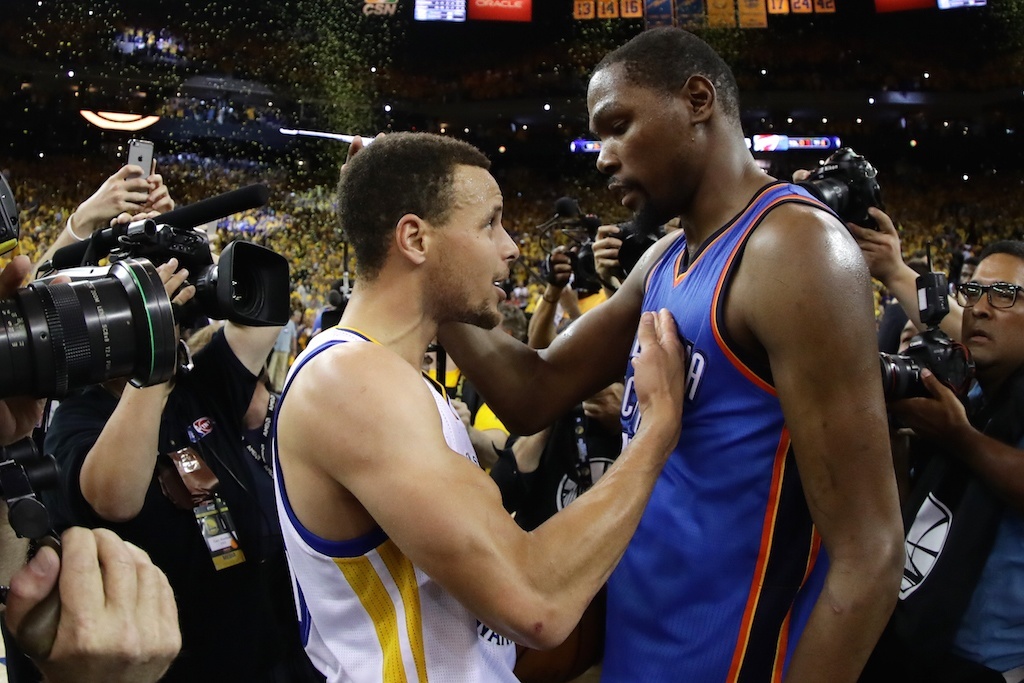 While we know Green has no issue doing the dirty work on defense, and crashing the boards, these guys will still be looking for their own shots. That simple fact can't be overlooked, because it will be Golden State's biggest issue from the word "go."
Eventually, the assumption is that the Warriors will be able to work it out. However, it will take some time, and during that period — likely the first half of the season — the Warriors won't be able to roll over people. If we're being honest, expecting the Warriors to hit the halfway point close to, or even at that nine-loss mark, wouldn't be all that shocking.
On paper, this group looks wonderful, and who knows, it may turn out to be. The Warriors could win the 2017 NBA Championship; Durant would be the happiest man in the NBA. But, to put it as gently as possible, there is virtually no way that the Warriors will surpass that 73-win mark in 2016–17, or realistically, ever again.
Statistics courtesy of ESPN.com and Basketball-Reference.com.