Stephen Curry Sends a Strong Message About Draymond Green
Stephen Curry helped the Golden State Warriors become one of the best teams in NBA history for about five years. The Warriors made five consecutive trips to the NBA Finals in those years and won three championships. Other big players on those teams were Klay Thompson, Kevin Durant, and, of course, Draymond Green. Last year, though, the Warriors had a really down season, as they went 15-50 overall, and Green had a down year individually. However, Curry recently sent a strong message about Green as they head into the upcoming season.
The Golden State Warriors had a down year in 2019-20
From 2014-15 through 2018-19, the Warriors were one of the most dominant teams of all-time. They made five consecutive NBA Finals appearances and ultimately won three championships. 
However, in 2019-20, they had a really down year as Kevin Durant left and went to the Brooklyn Nets, Klay Thompson didn't play at all due to injury, and Stephen Curry only played in five games. This led to the Warriors going 15-50 overall.
In 2020-21, though, Golden State hopes to be atop the NBA again. They won't have Thompson back as he suffered another season-ending injury, but they will have Curry, the two-time MVP, back. They will also bring back three-time All-Star Draymond Green, as well as Andrew Wiggins, who they traded for last season and who averages 19.7 points per game for his career.
This is all in addition to the Warriors bringing in No. 2 overall pick James Wiseman and then trading for Kelly Oubre Jr., who had a breakout year for the Phoenix Suns last season. Oubre ultimately averaged 18.7 points per game and 6.4 rebounds for the Suns in 2019-20.
The Warriors certainly expect to be contenders again because of the players they expect to be on the court. However, they need Green to get back to All-Star form.
Draymond Green struggled individually last season
After a slow start to his career, Draymond Green became a star for the Golden State Warriors and ultimately became very valuable to their championship-winning teams. Green just averaged 6.2 points per game for the Warriors in 2013-14, but during their first run to the NBA Finals in 2014-15, he averaged 11.7 points per game, 8.2 rebounds, 3.7 assists, and 1.6 steals.
He then just continued to improve, as he earned his first All-Star selection in 2015-16, averaging 14 points per game, 9.5 rebounds, 7.4 assists, and 1.5 steals. Green's numbers took a slight hit in 2016-17, as the Warriors added Kevin Durant, but he still had an All-Star season. He ultimately averaged 10.2 points per game, 7.9 rebounds, seven assists, and an NBA-leading two steals per game. He also won the Defensive Player of the Year award that season.
Green then earned another All-Star selection in 2017-18, before seeing his scoring numbers drop significantly in 2018-19. He ultimately only averaged 7.4 points per game in 2018-19 to go with 6.9 assists and 7.3 rebounds.
During the 2019-20 season, though, with the Warriors struggling as a team, Green struggled as well. Despite Golden State not having Curry for most of the year, and not having Thompson and Durant at all, Green only averaged eight points per game, 6.2 assists — his lowest since 2014-15 — and 6.2 rebounds, his lowest since 2013-14. Green also shot 38.9% from the field and 27.9% from 3-point range, which were both the worst since his rookie season.
Now, with the Warriors having a talented squad and high expectations again, Green probably hopes to be playing at an All-Star level again.
Stephen Curry sends a strong message about Draymond Green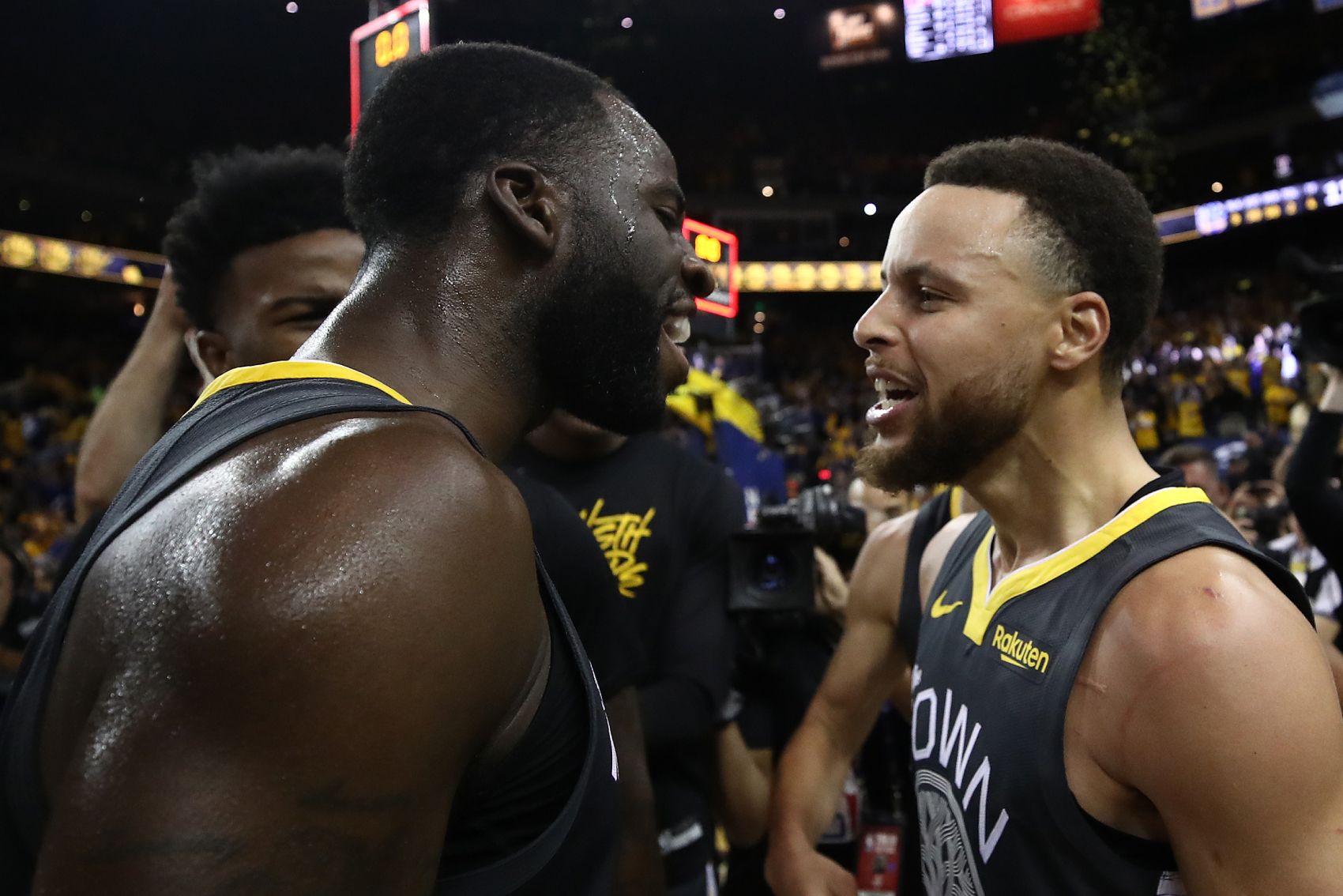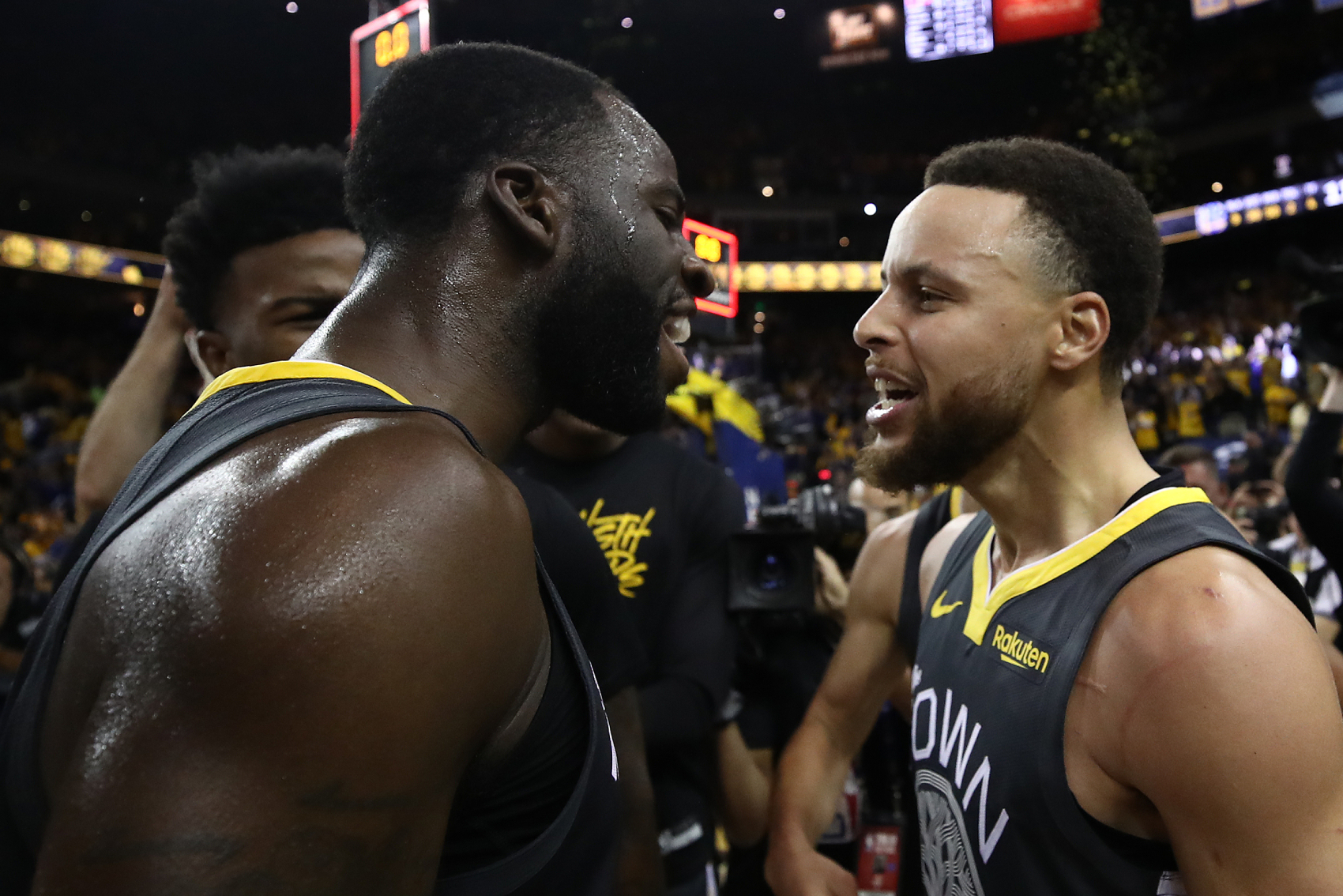 With NBA teams starting practice this week, Curry discussed the expectations for Green, who most likely hopes to have a bounce-back year.
"To be himself," Curry said, according to The Athletic. "The down year last year, we all had a down year last year, across the board. For him, he's going to be that defensive presence and monster we expect him to be. I know he's been working on his game on the offensive end, expanding his range… Again, you talk about a guy who knows what the conversation is around him, who he is as a player, the expectations, I'm sure he's keeping the receipts."
Green is the type of guy who is probably using any criticism as motivation. It will just be interesting to see if he can actually put it all together once he gets back onto the court, though.
The Golden State Warriors expect to be a top team again in 2020-21. They, however, need Draymond Green to be an All-Star again.
Stats courtesy of Basketball Reference