Stephen Curry's Former Teammate Sends Strong Message To Entire NBA About Curry's Upcoming Season
Stephen Curry and his Golden State Warriors hope to be back atop the NBA again this upcoming season. This comes after a down year for the Warriors last season and one that saw Curry only play in five games. So, what's in store for Curry and the Warriors this year? Curry's former teammate, Andre Iguodala, just sent a scary message to the entire league about Curry.
Stephen Curry only played in five games in 2019-20
Stephen Curry and the Golden State Warriors were on one of the best runs in NBA history for five seasons. They went to five consecutive NBA Finals from 2014-15 through 2018-19, and Curry was one of the best players in the league during those seasons.
Curry won the league MVP award in 2014-15, as he averaged 23.8 points per game to go with 7.7 assists and two steals. Curry also led the Warriors to an NBA title that year, their first of the five-year run. However, in 2015-16, Curry had an incredible season, winning his second MVP award. He led the NBA in points per game with 30.1, and in steals per game with 2.1, to go with 6.7 assists and 5.4 rebounds. Golden State ended up winning 73 games that year, too, but lost in the NBA Finals to the Cleveland Cavaliers.
Curry then continued to prove that he was one of the best point guards in NBA history over the next few years after that, as the Warriors made three more consecutive NBA finals appearances and won two more championships. In those five years from 2014-15 through 2018-19, Curry ultimately averaged 26.5 points per game, 6.5 assists, and 1.8 steals. Curry also shot 43.4% from 3-point range and attempted 10.1 long range shots per game.
However, during the 2019-20 season, Curry only played in five games due to injury. Klay Thompson also didn't play at all because of injury, and Kevin Durant left and went to the Brooklyn Nets. This led to the Warriors only going 15-50 overall.
The Golden State Warriors expect to be great again in 2020-21
The Warriors expected to have Curry and Klay Thompson, the Splash Brothers, back for the 2020-21 season. However, Thompson recently suffered an Achilles injury and will be out for the season again.
This is a massive blow to the Warriors, who have NBA championship aspirations. They should still be excellent this year, though. Golden State will have Curry returning, as well as Draymond Green and Andrew Wiggins. They also drafted James Wiseman with the No. 2 overall pick in the 2020 NBA draft, and they recently traded for Kelly Oubre Jr., who had a breakout year with the Phoenix Suns last season.
A Curry-Oubre-Wiggins-Green-Wiseman starting lineup certainly has a chance to make some noise in the Western Conference in 2020-21. This is especially the case, though, if Curry is back to where he was when he won two MVP awards.
Andre Iguodala sends a strong message about Stephen Curry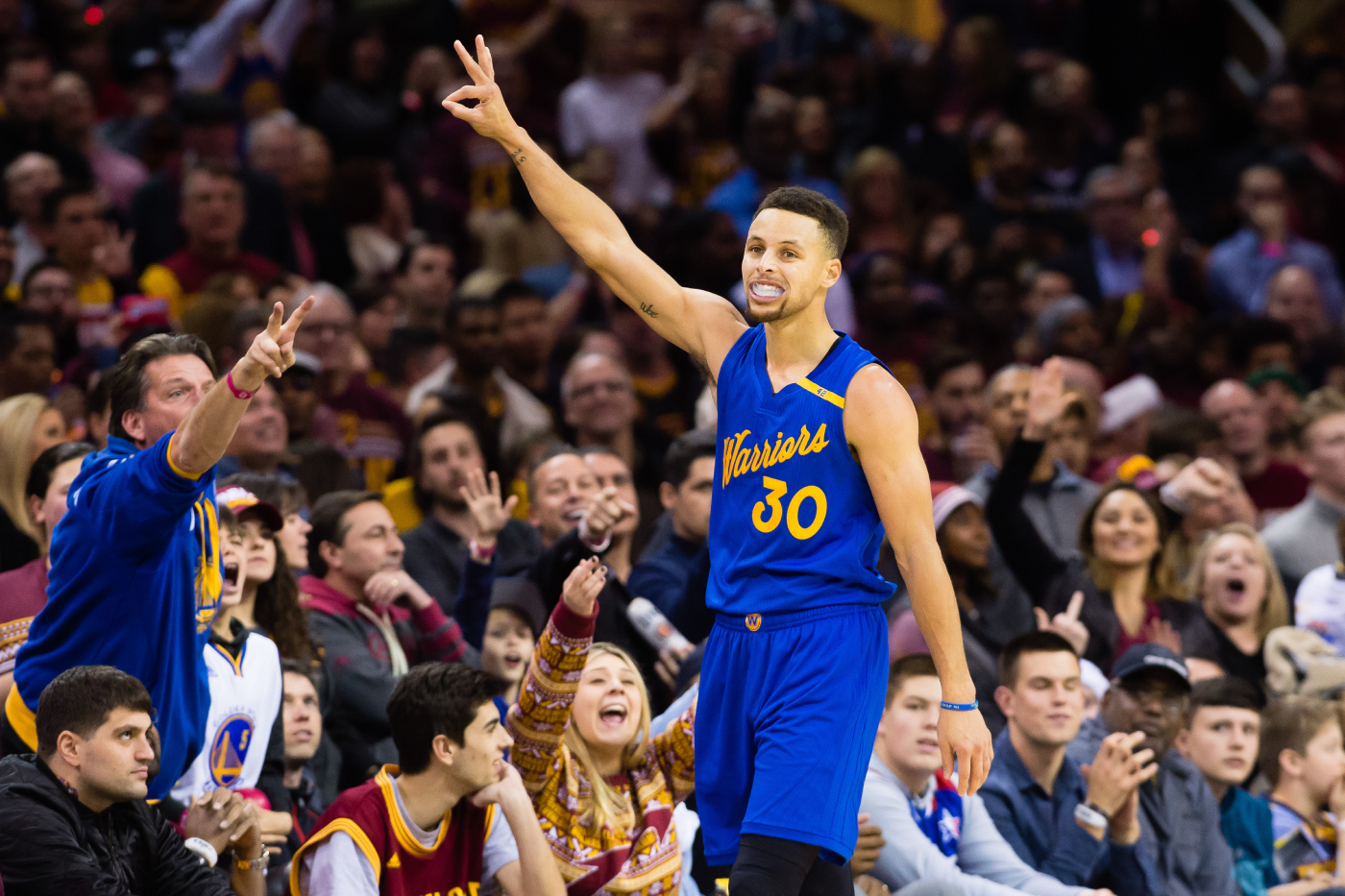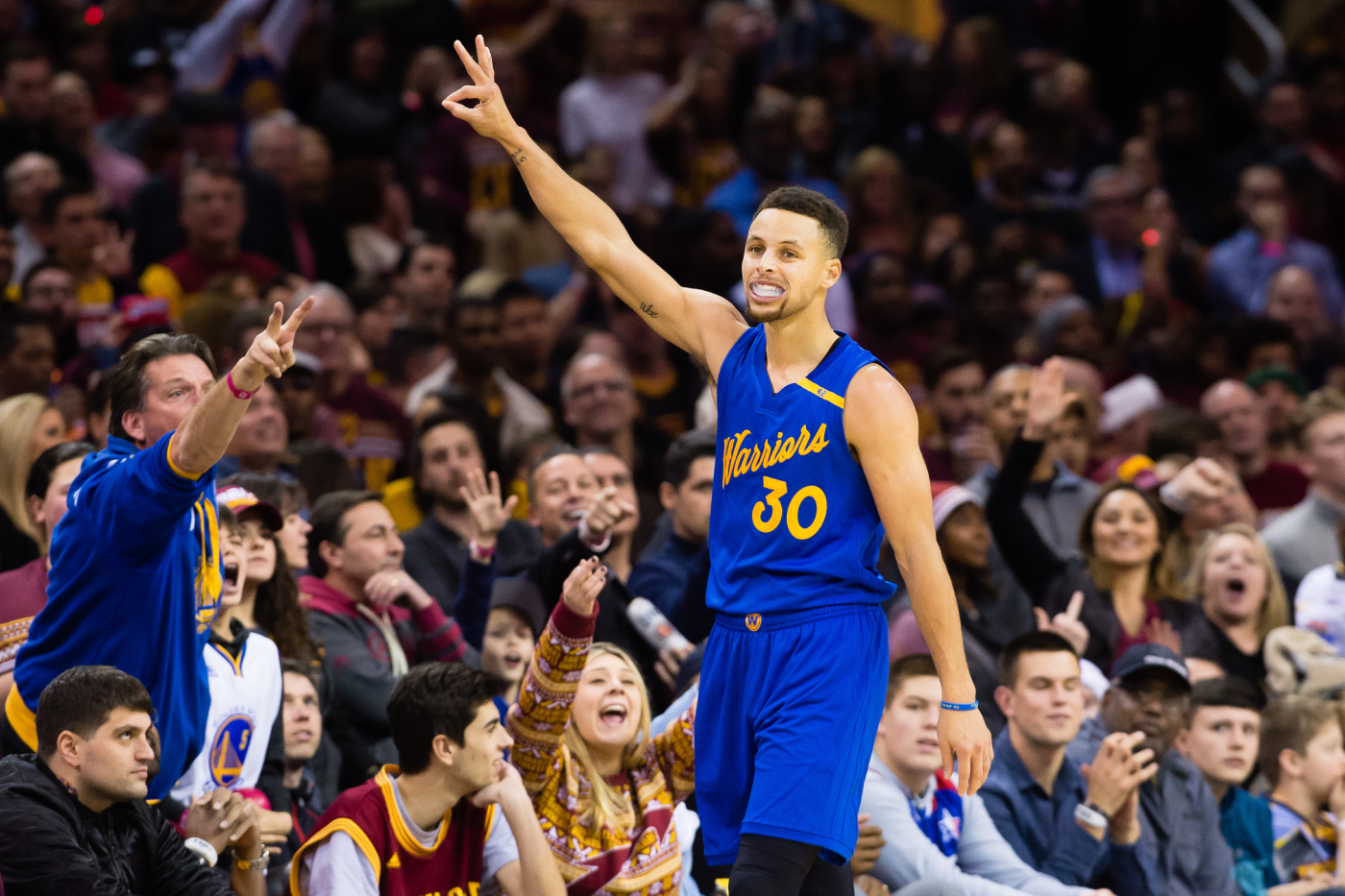 Andre Iguodala, who was on the Warriors during their five consecutive trips to the NBA Finals, recently talked to The Athletic's Richard Deitsch, and he had a strong message about Curry.
"I think Steph is in his bag right now in terms of the prep he's been putting to get ready for the upcoming season. I'm really, really excited to see what he comes out and does," Iguodala said. "They made some good pickups. I like (Kelly) Oubre (Jr.) a lot. I like the draft pick (James Wiseman). Brad Wanamaker I like a lot. I got to play against him in the Eastern Conference Finals. I think he'll thrive in that system, and he is going to be really solid and a calming figure for them. Draymond (Green) has been putting his work in this summer too to get back out there."
He finished with one line, though: "I think Steph's going to have a big year."
Hearing about how hard Curry is working heading into the season is definitely interesting. And his former teammate declaring that he will have a big year is also pretty interesting.
As long as Curry stays healthy, it seems pretty clear that the NBA needs to watch out, especially with him most likely being the focal point of that talented offense. This could all mean one thing, too — that MVP Curry could be back this season.
Stats courtesy of Basketball Reference