Stephen Gostkowski Should Join Tom Brady and Rob Gronkowski in Tampa Bay
Longtime New England Patriots kicker Stephen Gostkowski still needs a new home. The Patriots parted ways with Gostkowski, a fourth-round pick in 2006, in March and he has remained on the free agency market.
Two of Stephen Gostkowski's former teammates, quarterback Tom Brady and tight end Rob Gronkowski, joined the Tampa Bay Buccaneers this offseason.
Should Gostkowski follow in their footsteps and try to sign with the Buccaneers? Here's why that wouldn't be the worst idea.
Stephen Gostkowski is one of the best kickers in NFL history
Although Stephen Gostkowski only played four games last year because of a hip injury, his legacy is secure as one of the modern NFL's top kickers. Gostkowski is a four-time Pro Bowler and two-time All-Pro selection who drilled 87.4% of his field goals in a Patriots uniform.
Gostkowski made 98.3% of his extra-point tries and didn't miss any from 2007-15. His career percentage dropped, though, when he went only 11-of-15 last year.
Like plenty of other Patriots players, Stephen Gostkowski was at his best in the postseason. Gostkowski has made 39 field goals in 44 attempts and 88 of 92 extra-point tries. Gostkowski won three Super Bowls with the Patriots.
Tampa Bay needs a kicker like Gostkowski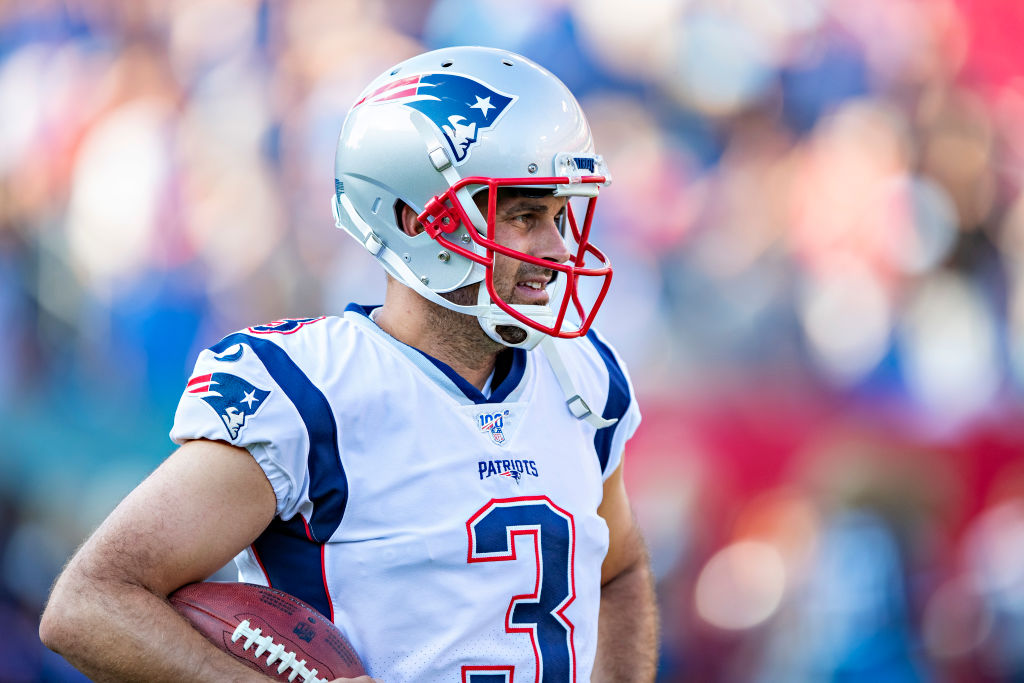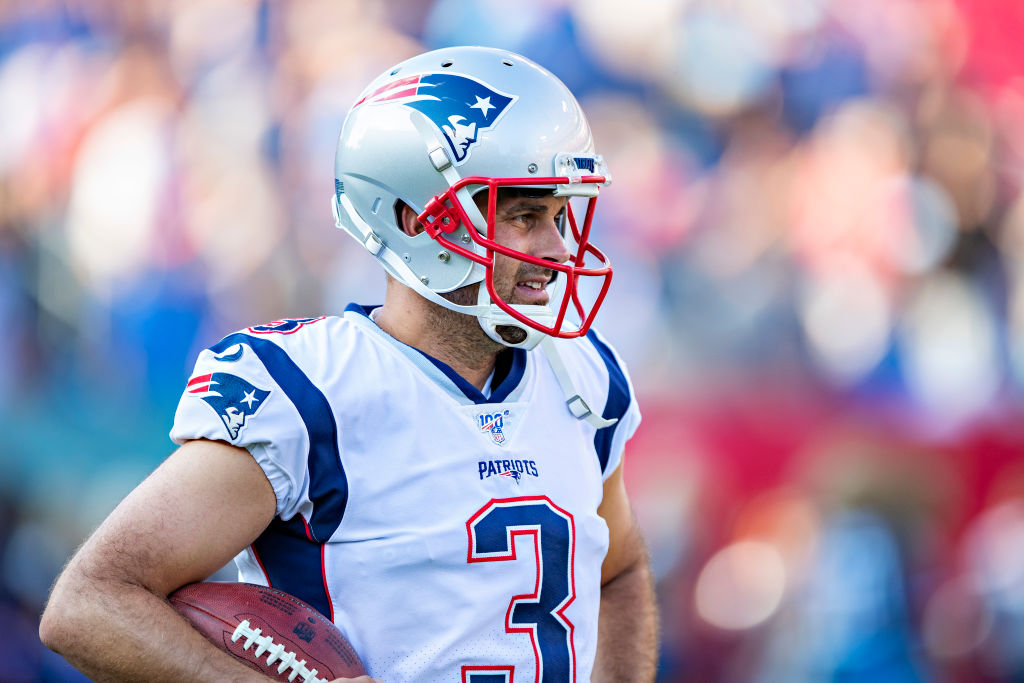 The Tampa Bay Buccaneers have embarked on a kicking cycle for years. Former second-round pick Roberto Aguayo lasted just one season and the veteran likes of Chandler Catanzaro and Nick Folk never panned out.
Matt Gay, a fifth-round pick last year, went 27-of-35 as a rookie. Gay missed five extra points, though, and cost the Buccaneers a home game against the New York Giants in September.
Tampa Bay kickers have gone 123 of 167 (73.7%) since 2015, according to Pro Football Talk. The Buccaneers have not made the playoffs since winning the NFC South Division in 2007.
Buccaneers General Manager Jason Licht expressed optimism about Gay's future with the Buccaneers on Wednesday. Licht told season pass holders, though, he expects the team to add another kicker.
"We feel Matt is going to be better this year. We feel Matt has a big upside. But we're definitely planning on adding competition. When we address that, I can't tell you right now … We do have plans to address that, bringing in another kicker to have strong competition for Matt."
Stephen Gostkowski would be a perfect fit in Tampa Bay
The Tampa Bay Buccaneers are a win-now team with an aging quarterback under center. Although Matt Gay flashed at times last year and could improve in his sophomore season, the Buccaneers lose nothing by signing Gostkowski to a one-year, non-guaranteed contract.
Stephen Gostkowski will play the entire 2020 regular season at 36 years old. He kicked well on field goals before the hip injury and is already familiar with two of the Buccaneers' newest additions. The Buccaneers know first-hand how important a clutch, proven kicker is late in games.
If Stephen Gostkowski is willing to sign a small contract and the Buccaneers believe he is the best option to compete with Matt Gay, both teams should start working toward a deal.
Tampa Bay surely won't want to find themselves missing the playoffs because of missed field goals and the decision not to at least give Gostkowski a chance.