Stephen Jackson Seems to Be Absolutely Tired of Donald Trump
One of the leaders for protesting against police brutality and racism in the aftermath of George Floyd's killing has been former NBA player Stephen Jackson, who was close friends with Floyd. As Floyd's death has sparked protests across the country and the world, President Donald Trump has had a lot to say about both Floyd's death and the protests within the past couple of weeks. Jackson, however, seems to be tired of Trump.
Stephen Jackson mourns the loss of a friend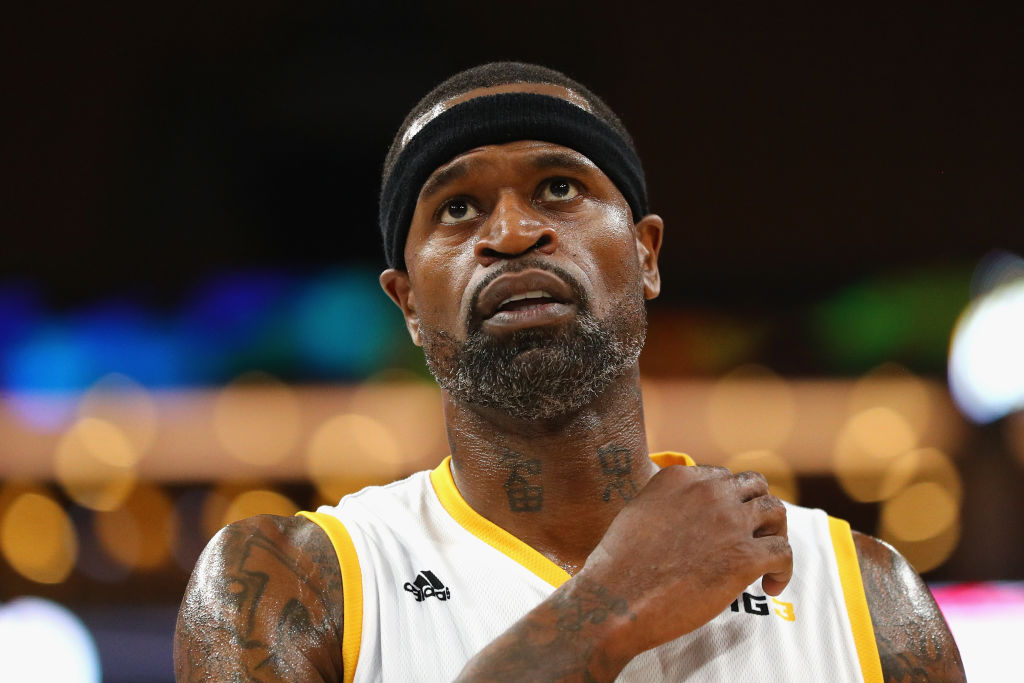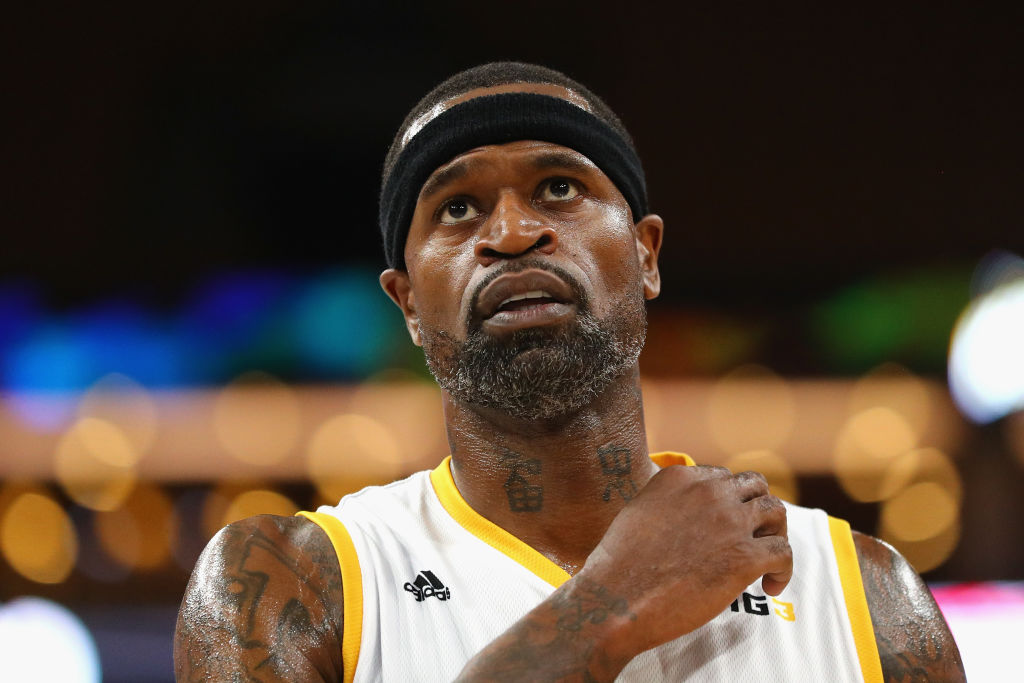 George Floyd was a 46-year-old black man who recently died after former Minneapolis police officer Derek Chauvin knelt on the back of his neck for over eight minutes. The Hennepin County Medical Examiner then later released an autopsy report that ruled Floyd's death a homicide, according to NPR. The office said that Floyd's heart and lungs stopped functioning "while being restrained" by law enforcement, NPR reported. 
Former NBA star Stephen Jackson was close friends with Floyd. The two even referred to each other as "twin," according to Bleacher Report. Jackson has since been leading the charge for justice. 
"I'm here because they're not going to demean the character of George Floyd, my twin," Jackson recently said at a rally. "A lot of times, when police do things that they know that's wrong, the first thing they try to do is cover it up, and bring up your background, to make it seem like the bulls–t that they did was worthy. When was murder ever worthy? But if it's a black man, it's approved."
Since the death of his friend, Jackson has seen people from all over the world protest against racism and call for justice. 
Many people have been critical of Donald Trump's recent comments
With this being something that has impacted the entire world, President Donald Trump has, of course, recently discussed Floyd's death. However, with some protests turning ugly, Trump has also had some controversial comments.
In one tweet, Trump said this. 
"These THUGS are dishonoring the memory of George Floyd, and I won't let that happen," Trump tweeted. "Just spoke to Governor Tim Walz and told him that the Military is with him all the way. Any difficulty and we will assume control but, when the looting starts, the shooting starts. Thank you!"
Additionally, many people have criticized Trump after he recently said this in a speech.
"Hopefully George is looking down right now and saying this is a great thing that's happening for our country," Trump said, according to Complex. "This is a great day for him, it's a great day for everybody. This is a great day for everybody. This is a great, great day in terms of equality."
Now, Stephen Jackson has a message for the president. 
Stephen Jackson calls out Donald Trump
With Jackson being a vocal leader since the killing of Floyd, he recently gave a message to Trump on Instagram. 
"Hey, this message is for Donald Trump. This message is for you," Jackson said on Instagram, according to Complex. "Do not speak on my brother's name. I'm making you a promise: You will not be in the White House come November. You will not be re-elected, I'm telling you now. See how the whole world stood together? Arm to arm, race to race, everybody standing for love? Fifty states, 18 countries. That's what me and my brother Floyd did."
Jackson went on to say this. 
"So, we coming to get you out the White House, Donald Trump. Don't speak on my brother's name. That damn sure wasn't a compliment. Just know, the 18 countries and the 50 states that protested, we're coming to get you out the White House. Stay tuned."
As time goes on, more and more athletes have seemed to come out and be critical of President Donald Trump. Now, Stephen Jackson is one of them.