Stephen A. Smith, Who Boldly Calls Himself 'Underpaid,' Has Another $4 Million Coming In Yearly
The second that ESPN made Stephen A. Smith the face of the network in the early 2010s, the network put themselves on the path to spending major money.
Smith inked a massive contract extension in late 2019 and is the highest-paid figure at ESPN. But according to recent reports, the popular First Take host is earning significantly more money than previously reported — and he's still calling himself "underpaid," by the way.
Stephen A. Smith is now earning $12 million per year from ESPN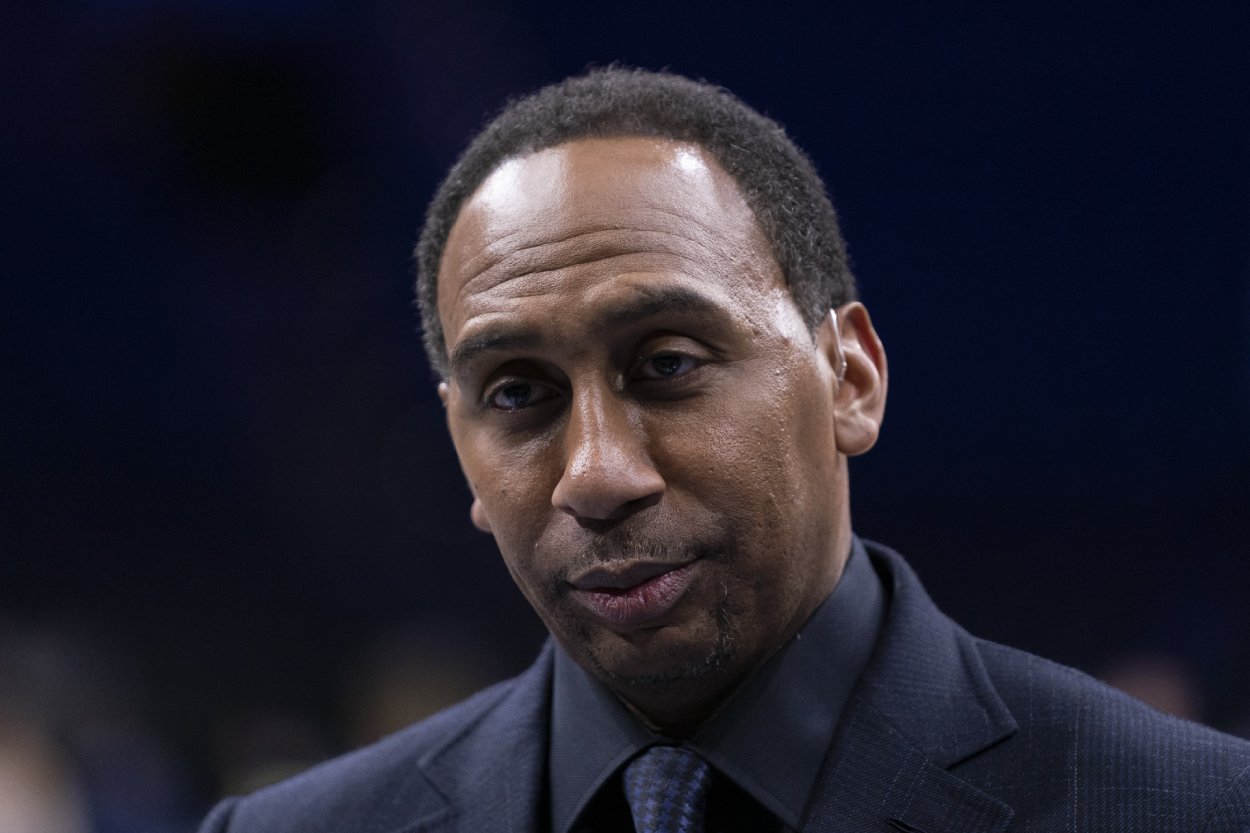 No one can ever accuse Smith of working for less than he feels he's worth.
According to the New York Post, Smith is earning $12 million in total money per year. In addition to his $8 million salary, he also earns another $4 million through a production contract.
It is not yet known how much of the $12 million Smith has made after ESPN enacted several cost measures, including budget cuts and layoffs, during the coronavirus pandemic. He signed a five-year, $60 million contract extension in late 2019.
Longtime ESPN Radio host Mike Greenberg held the network's highest salary before Smith signed his extension. According to reports, Greenberg — who now hosts Get Up! and the NFL draft — earned $6.5 million per year as of 2019.
ESPN clearly overpaid for Smith's services
Everyone has a right to chase the money and try earning what they feel they are worth. No one can blame Smith, who does everything from First Take to an ESPN+ show, for wanting a massive contract.
However, it is clear that ESPN overpaid for Smith's services. No one in sports media is worth over $10 million per year in total money, and that's true whether it's someone who works in the studio, not someone who hosts a show, and not someone who serves as a league insider.
With $12 million in total compensation, Smith makes more than any head coach in the NBA or at the collegiate level. According to Basketball-Reference, only 105 of the NBA's 500-plus players earned over $12 million during the 2020-21 season. Is Smith really worth more than most of the league solely because of his hot takes and outrageous commentary?
Multiple things can be true here. By virtue of working hard and developing a dedicated following, Smith placed himself in a position to earn a huge contract. But in a business where everyone is replaceable, is it really the correct move to give a single employee an $8 million base salary?
Smith nonetheless called himself 'underpaid' earlier this year
As of 2021, Smith is the highest-paid talent figure at ESPN by a mile. Given the current climate and how much the network depends on him, it seems extremely unlikely that anyone will come close to challenging his numbers in the coming years.
Tell that to Smith, who went viral earlier this year after he called himself "underpaid" on the 10 Questions podcast. 
"I am paid well, but I know I am worth more," Smith said. "During a negotiation, you get what you can get, and you move on."
Well, he's correct about trying to get as much money as you can during a negotiation. But when you're earning $12 million per year primarily to yell and tweet about LeBron James and Tom Brady, maybe you should avoid suggesting ESPN isn't paying you enough. 
All contract figures courtesy of Basketball-Reference.