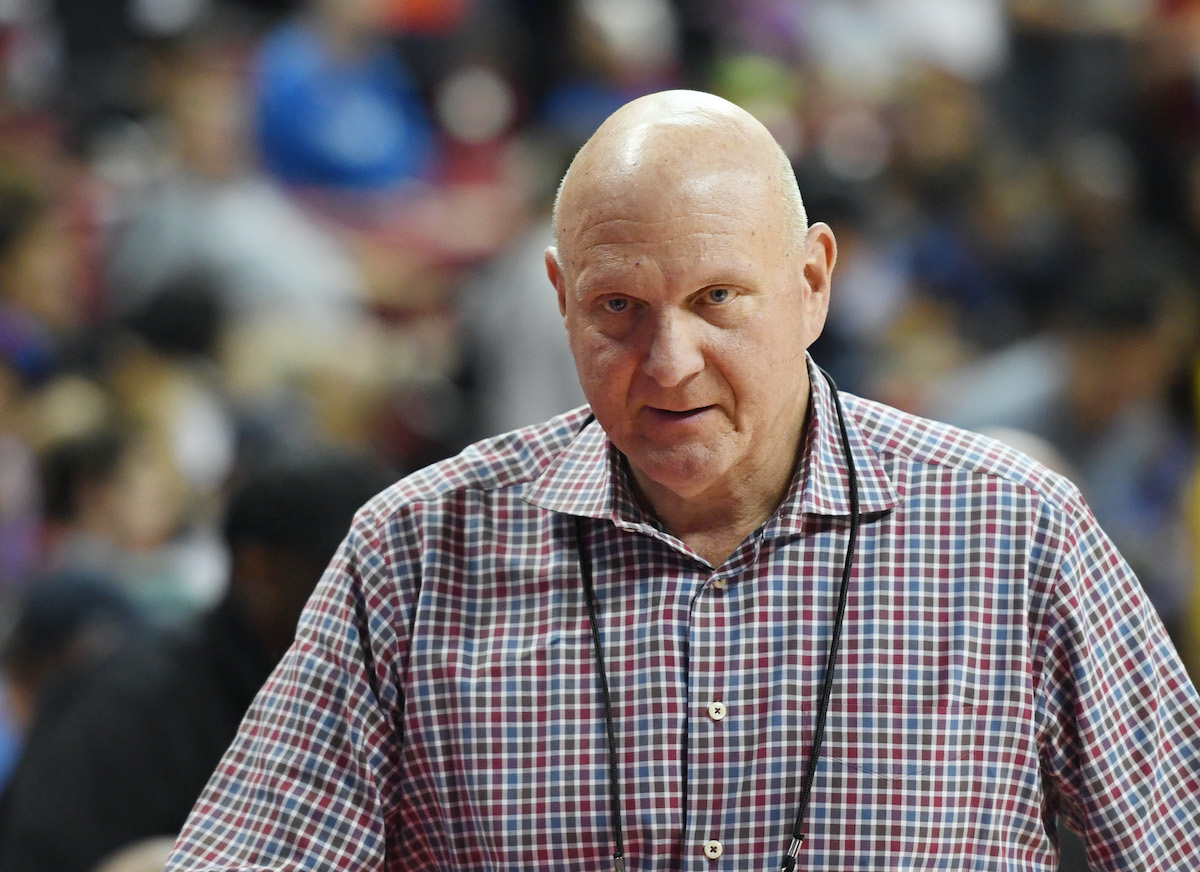 Steve Ballmer's Weird Hollywood Connections Explain His Passion for Los Angeles
After turning the Clippers into a profitable franchise, Steve Ballmer clearly loves LA. And he has two things in common with nearby Hollywood.
Everyone knows Steve Ballmer as the man who became Microsoft's CEO if still standing in the shadow of Bill Gates. His history there is legendary, but his foray into basketball is just as notable. Buying the Clippers became one of the smartest investments he ever made, if also a tribute to Los Angeles.
Ballmer's move to buy the Clippers was not his first attempt at getting involved with the NBA. Initially, he tried to acquire the Seattle SuperSonics. He also fought to buy the Sacramento Kings. Both of these fell through. The Clippers brought Ballmer full-circle.
Steve Ballmer has definitely improved the Clippers
When Ballmer purchased the Clippers in 2014, they were in disarray. While they had loyal fans, the infamous Donald Sterling debacle left a sour taste. As everyone may remember, previous owner Sterling was caught on tape telling an ex-girlfriend she should not bring black people to any Clippers games.
The uproar over this forced Sterling to sell the team, hence Ballmer coming in. Paying $2 billion for the team, he promised, "Clipper fans are so amazing. They have remained fiercely loyal to our franchise through some extraordinary times. I will be hardcore in giving the team, our great coach, staff, and players the support they need to do their best work on the court."
Ballmer leading the team turned things around extraordinarily. The things he learned to do at Microsoft to make it a premier technology company applied just as well to an NBA team. Ballmer attracted better players and making them championship-caliber. Plus, he revamped the front office, as Forbes details.
Finding the Clippers' new arena for the Clippers
In recent years, Ballmer wanted to build a new arena for the Clippers in Inglewood, California, with opposition from one major company. MSG, that owns The Forum in Inglewood, went to court to prevent Ballmer from wanting to build a new arena in the nearby area. Eventually, Ballmer worked around this by buying The Forum himself for $400 million in cash.
This helped give the old home of the Lakers a better place for the Clippers to play in, not including revitalizing the LA area. Perhaps many sports fans wonder why Ballmer is so adamant on shelling out untold amounts of money for these properties. After all, he did pay more than what the Clippers were worth when he bought them.
After turning them into a billion-dollar franchise, he's on track to do the same to The Forum. All of this is basically part of Ballmer's love for LA. Yes, he has a twist of history that most don't know about. It begins with Ballmer's mom's first cousin, the legendary comedian Gilda Radner's mother, according to the Seattle Times.
Steve Ballmer once tried to sell screenplays in Hollywood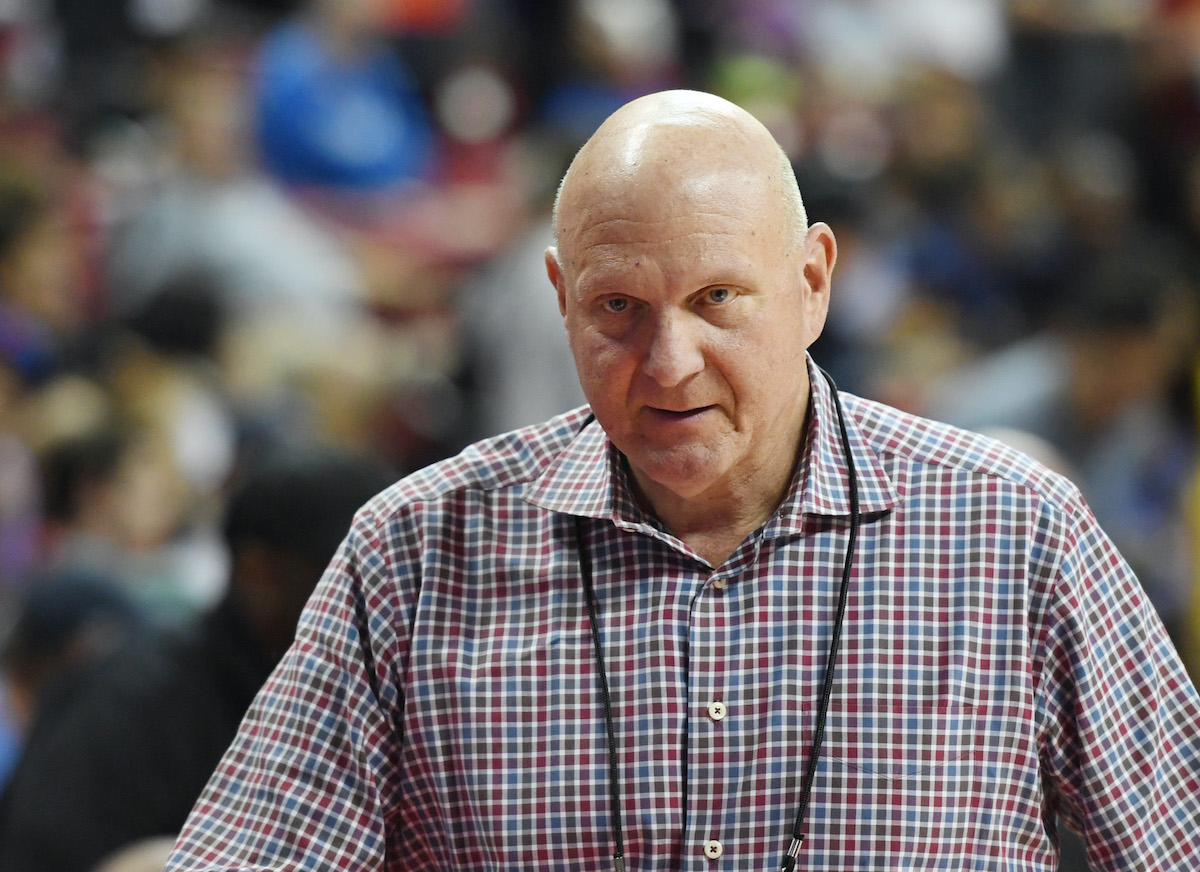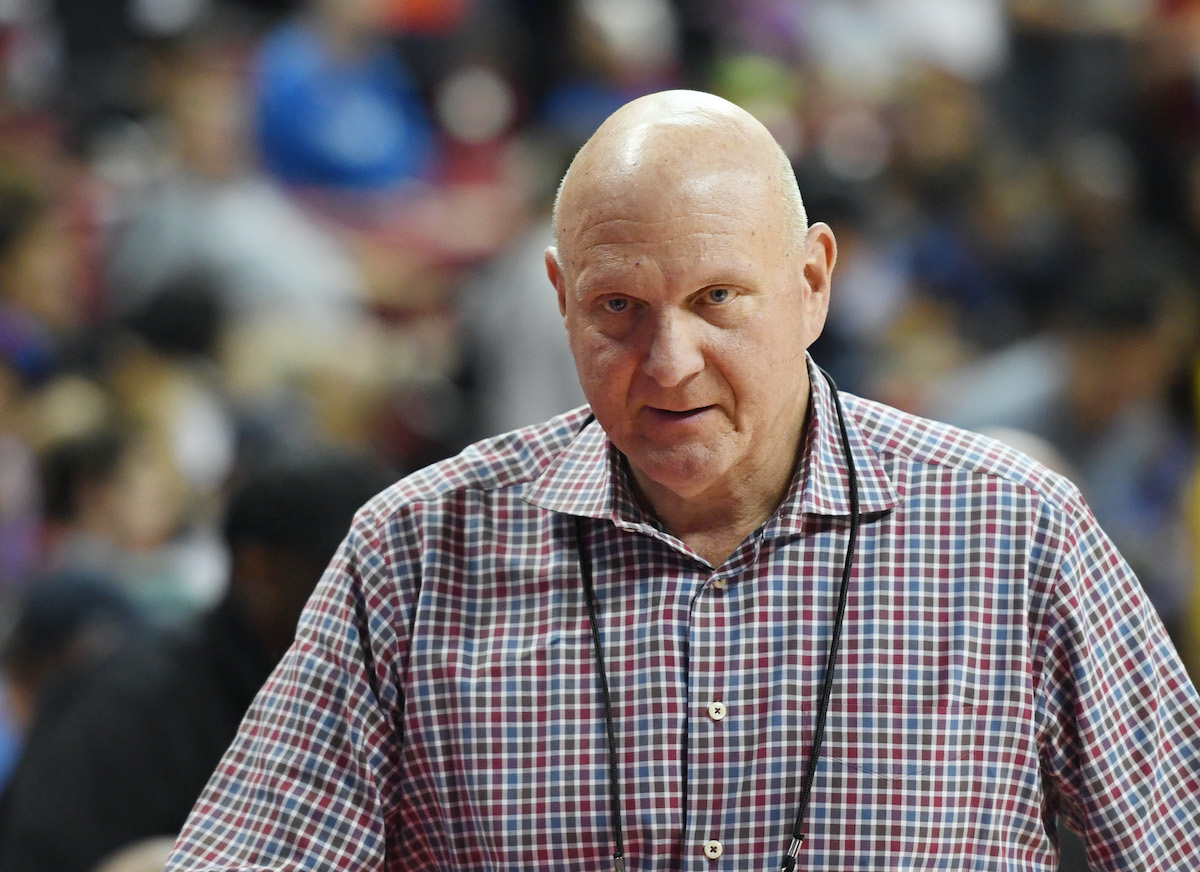 Now worth an astonishing $81 billion, Ballmer probably would not have been a billionaire had he decided to become a screenwriter. In his earlier days, he unsuccessfully tried to sell two screenplays in Hollywood. At the time, he was also working as a product manager at Procter & Gamble.
Being hired at Microsoft was the greatest turn of events in his life. Despite being famous for his business marketing prowess and tech smarts, he did write one thing still being used today.
Just about every person with a computer knows what ctrl+alt+del means when having to reboot. Ballmer wrote the text for this — the Blue Screen of Death — giving him at least one writing credit. Regardless, his history with basketball is growing sturdier. Perhaps he'll leave as big of a legacy as his fellow Microsoft peer, Paul Allen, left behind for the NBA.