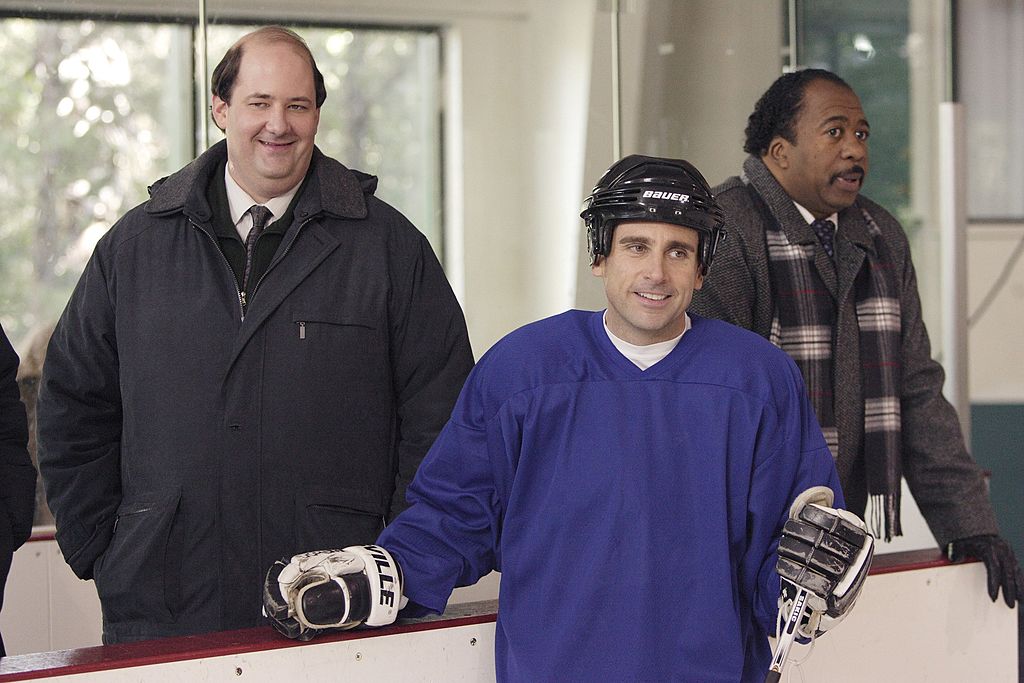 Steve Carell Once Thought He Had a Shot to Play in the NHL
Many athletes get into acting when they retire. On the flip side, some actors, like Steve Carell, get into acting after a sports career.
Many athletes eventually get into acting as a career to fall back on when they retire. On the flip side, some famous actors get into the profession after trying their hand at pro sports. Burt Reynolds, for example, played football at Florida State but turned to acting when an injury ended his career on the gridiron. A not-so-well-known example involves one of the most popular comedic actors of this generation, Steve Carell.
Steve Carell's acting career
Carell came into national prominence as a correspondent on The Daily Show With Jon Stewart from 1999 through 2005. He left that series to star as Michael Scott in NBC's version of British mockumentary show The Office. This role made Carell a household name. He starred in 149 episodes before exiting to focus on movies.
Carell's most notable film work includes The 40-Year-Old Virgin, Little Miss Sunshine, and Evan Almighty. In more recent years, the 57-year-old has turned more toward dramatic projects, like the 2014 wrestling biopic Foxcatcher.
The actor will return as a TV series regular in November 2019 when the comedy-drama series The Morning Show premieres on the forthcoming Apple TV+ streaming service. Carell stars in that project alongside Jennifer Aniston and Reese Witherspoon.
Steve Carell's love of hockey
Before his career in TV and movies, Carell thought he may be able to make it as a professional hockey player. He was born and raised in the Boston area, one of the biggest hockey hotbeds in America. The actor credits the Boston Bruins championship teams of the '70s for inspiring him to start playing hockey as a youngster. Carell admits there was once a time when he thought he may be able to make it in the NHL.
"It didn't go well clearly," th actor told ESPN. "You know, you reach a point in your life when you have to get honest, and that wasn't going to happen. But I enjoyed it. I played through college." Carell reveals that he knew in high school that hockey would be a "fun hobby" for him instead of a professional career.
Steve Carell's hockey history
Carell played goalie as a kid, winning a national championship at the squirt level. His hockey-playing didn't stop there, though, as the future star played in college. Carell briefly considered trying to get a starting gig for a Division I school. Instead, he played at Division III school Denison University in Granville, Ohio. When Carell competed in college, he says, "It was for fun and not advancing myself."
This is why he ultimately decided to enter the entertainment industry. While Carell never pursued a pro hockey career, he still plays recreationally today. In fact, he told CNN that he is "the LeBron James of rec-league hockey."
Even injuries don't stop him. In 2013, he had hip surgery to repair an injury he suffered while playing hockey 12 years earlier. Carell was ready to resume his hobby shortly afterward. Many actors have pursuits they enjoy whether it's collecting cars or pursuing a music career. For Carell, it's playing rec hockey.