Steve Kerr Fired a Sneaky Shot at Allen Iverson and His Rule-Breaking Habits While Defending Jordan Poole
Steve Kerr says the NBA's carry violation problem goes back to Allen Iverson.
Hey, remember the carry violation? Yeah, me too.
It still exists in the NBA, but it's become such a rare call because it would ruin the flow of the game if enforced to the full extent. Players have to commit an egregious violation to be whistled for a carry nowadays, but the NBA is finally taking a stand.
On Tuesday morning, the NBA sent out a memo explaining its plan to crack down on "discontinued dribbles," and the Golden State Warriors were the first team to learn it wasn't a practical joke. In the Warriors' 116-109 loss to the Miami Heat Tuesday night, the referees called three separate carry violations on Jordan Poole alone.
After the game, Allen Iverson found himself in the crosshairs of the debate when Steve Kerr blamed him for tricking refs into ignoring the violation.
Warriors feel the brunt of the NBA's carry crackdown
It's rare to see even one carry called in today's NBA, but the refs called four in Tuesday night's tilt between the Warriors and Heat. Three of those calls went against Poole.
The rigid enforcement of carry violations in the game didn't come as a surprise to most. The NBA informed teams earlier that morning that refs will be enforcing carries more moving forward. Kerr didn't see the message, though.
"I guess there was an email that went out today and honestly, I didn't check my email," Kerr told reporters after the game. "Like, we got a game today. I'm not looking at emails. I was shocked because basically the whole league does that."
Draymond Green was also surprised to see so many carries called, and he wants to see more consistency if this is going to be the new normal.
"If you're gonna call that, you better call that because every guard in the NBA carries. A lot," Green told reporters. "Some of the best ball handlers in the NBA carry often. So if it's a point of emphasis, then let's see it. But I'm not sure how many I've seen all year, and to see three in one game on one guy … so if it's a point of emphasis, great. But let's see it then."
Steve Kerr blames Allen Iverson for the NBA's carry problem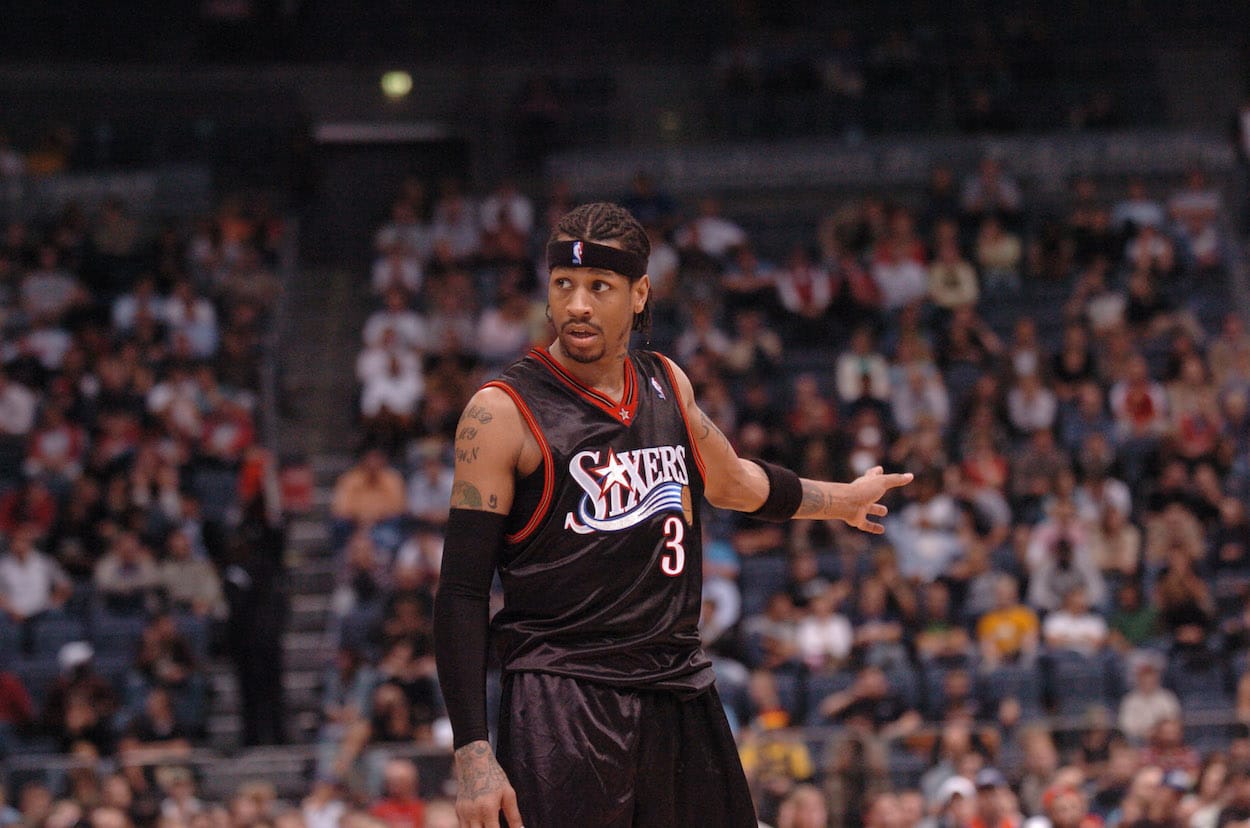 The carry debate has been prevalent in the NBA for decades. It's becoming a new issue now because refs ignored the violation for years, and Kerr says that's Iverson's fault.
"They've been doing it ever since Allen Iverson convinced the referees that it wasn't a carry," Kerr said. "The reality of it is NBA players have been carrying the ball for 30 years. And I'm not making a joke. I mean, Allen Iverson changed the whole game with his crossover move because it was a blatant carry, but it was such an incredible move and so fun to watch that he changed the game with it. And everybody started to do it.
"And now, the hesitation crossover is a staple in the game. Some are more egregious than others, but the bottom line is you might see one carry call every three games. And all of a sudden we get three on one player in one game, including two that aren't even involved in a play where he's gaining an advantage. It was very bizarre."
Kerr is clearly going to need some more time to get used to the increased carry calls, but he won't be caught off guard by a rule change again. That's for sure.
"I guess I got to start checking my email on game days," he said. 
Have thoughts on this topic? Keep the conversation rolling in our comments section below.