Is It Bad That Steve Kerr and Klay Thompson Don't Talk in the Offseason?
The Golden State Warriors head into this season with more question marks than they have had in quite some time. They lost Kevin Durant to free agency and star guard Klay Thompson to an ACL injury. As Thompson recovers, he's reportedly had little contact with head coach Steve Kerr. Is that a problem, and what does it mean for the future of the Warriors?

Klay Thompson's career achievements
Before we talk about the current state of Thompson and the Golden State Warriors, let's look at his career history.

The Warriors drafted Thompson with the 11th overall pick of the 2011 NBA Draft. Thus far in his career, he's consistently produced at a high level. Here's a rundown of what he's accomplished:
19.5 points per game
2.3 assists per game
45.9% on field goals
41.9% on 3-pointers
46.8 win shares
2011-2012 All-Rookie team
Five-time All-Star
2018-2019 All-NBA Defensive team
Thompson's numbers are outstanding, but one could argue that they'd be even better had he not played alongside high scoring players like Stephon Curry and Kevin Durant for nearly his entire career. Still, playing with those two players also helped Klay Thompson become a three-time NBA champion.

Steve Kerr's career record as a head coach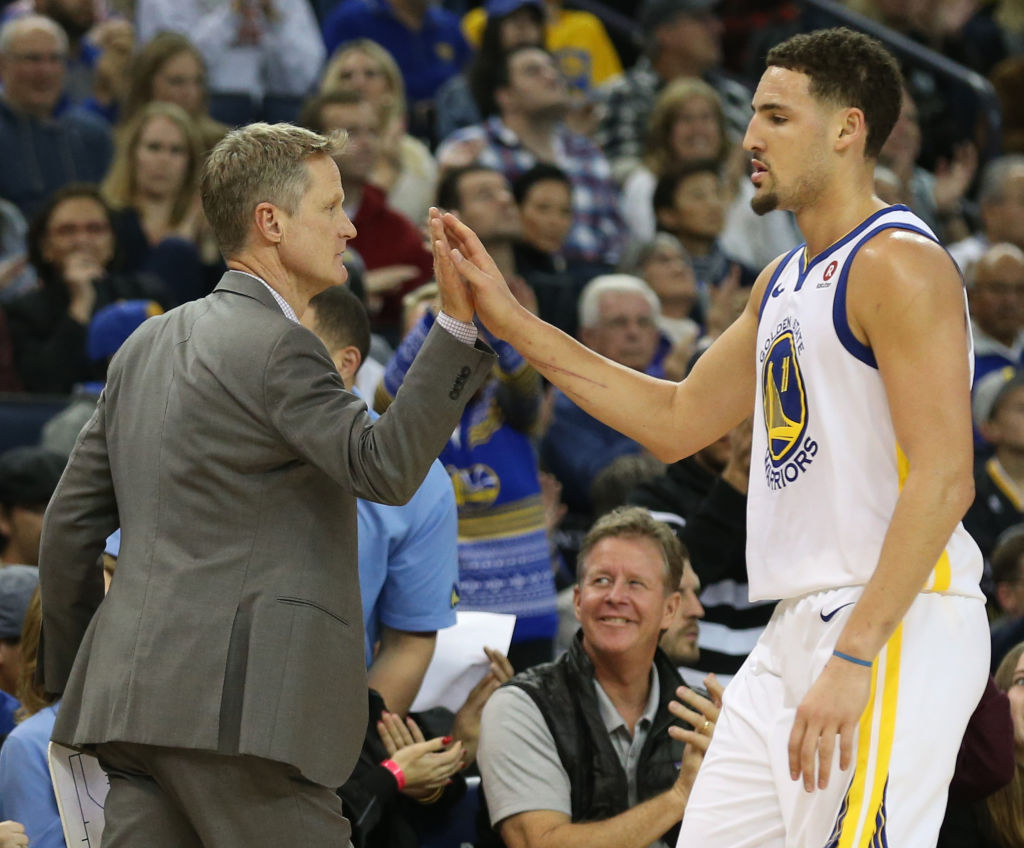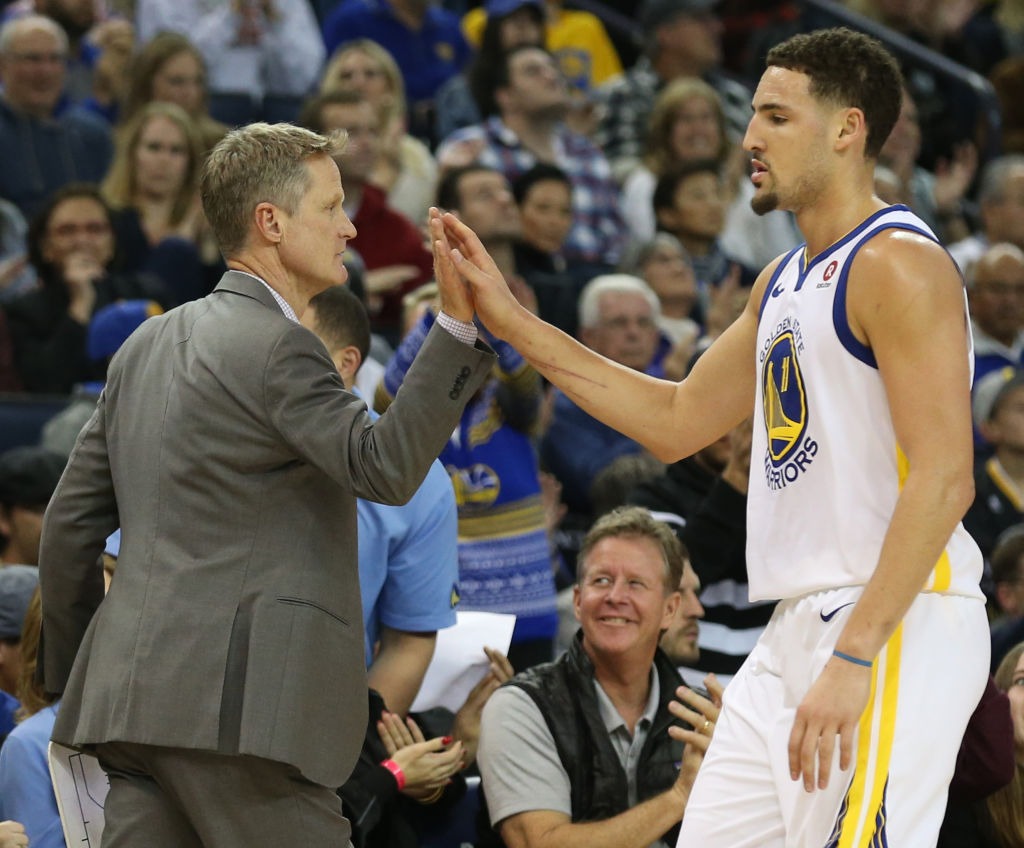 Steve Kerr assumed head coaching duties from previous Warriors' coach Mark Jackson before the 2014-2015 season. During that time, the team has been nothing short of phenomenal. Here's what Kerr's accomplished during his short but illustrious head coaching career:
Overall record of 322-88
Playoff record of 77-28
Three NBA championships
Five Western conference championships
2015-2016 NBA Coach of the Year Award
Kerr has yet to lead the Warriors to anything less than a Western Conference title. Before becoming a coach, he was a sharpshooting role player in the NBA. He was a contributor to a few great teams, including the Michael Jordan-era Chicago Bulls and the Tim Duncan-era San Antonio Spurs. Kerr's collection of titles as a player and coach is nearly unprecedented.

Is it bad that Steve Kerr and Klay Thompson don't talk in the offseason?
It may strike some Warriors' fans as odd that Steve Kerr doesn't regularly communicate more regularly with Klay Thompson, particularly after the Warriors let another superstar in Durant walk this offseason.
But the Warriors have been so successful with Kerr and Thompson — even before Durant arrived — that it may be a case of the two not having much to say to one another. The team is such a well-oiled machine at this point, and both men know their responsibilities.

Kerr doesn't seem bothered by their lack of communication in the slightest:
"I never talk to Klay in the summertime," Kerr told The Athletic's Marcus Thompson when asked if Kerr had any updates on the five-time All-Star regarding his ACL rehab.

"I just wait until I see him a day before camp starts," Ker added. "I know he had his fundraiser a couple days ago for the Bahamas relief. Some of the guys went down and saw him. I texted him a couple times. But for the most part, I've been kept up to date with his rehab by Rick [Celebrini]."

Kerr's mentality about connecting with players
The answer to why this shouldn't raise any concern lies with Kerr's history as a player. He played under two of the greatest coaches of all time in Phil Jackson and Gregg Popovich. While Kerr may not copy the X's and O's of those coaches, their coaching styles most definitely influenced how he approaches the game.

Both Jackson and Popovich were known for having something of a hands-off approach with their stars. Obviously, they knew when to be hands-on, but there are few stories of Jackson micromanaging Michael Jordan or Popovich trying to control Tim Duncan's daily routine.

The likely answer is that Kerr knows there's little he can do to help the rehabilitation process, so he's trusting the Warriors medical staff to do their jobs. When it comes time to talk basketball, he'll no doubt establish an open line of communication with Thompson.