Steve Kerr Reveals That Klay Thompson's Brutal Injury Forced the Warriors To Make a Specific Move
Steve Kerr planned to have his squad back at full health this upcoming season. After a year where they went 15-50 overall, the Golden State Warriors were supposed to have the Splash Brothers, Stephen Curry and Klay Thompson, back. However, Thompson will now miss the entire season after recently suffering another season-ending injury. The Warriors still have a chance to be great again, though, as Thompson's injury led to them making a specific move — trading for Kelly Oubre Jr.
Klay Thompson suffered another season-ending injury
The Golden State Warriors went to five consecutive NBA Finals from 2014-15 through 2018-19 and won three NBA championships in those five seasons. Klay Thompson was a big reason why the Warriors had so much success in those years, too.
In those five seasons, Thompson earned five All-Star selections as he averaged a combined 21.6 points per game and shot 42.3% from 3-point range.
However, in Game 6 of the 2019 NBA Finals, Thompson tore his ACL. This led to him missing the entire 2019-20 season, which was a big reason why the Warriors struggled so much. Well, that, and the fact that Kevin Durant left and Stephen Curry only played in five games.
This upcoming season, though, the Warriors were supposed to be back. Curry and Thompson were both supposed to be healthy again, Draymond Green and Andrew Wiggins were going to be back, and they were drafting No. 2 overall pick James Wiseman. Thompson is now out for the year again, though, as he recently suffered an Achilles injury.
"You feel for a guy who has worked so hard to get back on the court two-three weeks out of [training camp] and something like that happens," Curry said to The Undefeated. "You need to have a big-picture mentality when something like this happens. It's easier said than done going through a lot of rehab, but there is a lot of time left in his career. We're going to be there through it all."
The Warriors are certainly sad about Thompson's injury, but they have already responded in a big way.
The Golden State Warriors traded for Kelly Oubre Jr.
The Warriors ended up acquiring Kelly Oubre Jr. via a trade with the Oklahoma City Thunder. This is actually a pretty big trade for the Warriors as Oubre has become a nice scorer.
After a slow start to his career, Oubre scored 11.8 points per game in his third season in 2017-18 with the Washington Wizards. Then, after averaging 12.9 points per game in 29 games for the Wizards in 2018-19, Washington traded him to the Phoenix Suns and he ultimately averaged 16.9 points per game in 40 games for Phoenix that year. Oubre then had a breakout year for the Suns in 2019-20, as he averaged career-highs in points per game with 18.7 and in rebounds with 6.4. He also shot career-bests from the field (45.2%) and 3-point range (35.2%).
Oubre is definitely not as good as Thompson, but he will replace him along the wing. A starting five that consists of Curry, Oubre, Andrew Wiggins, Draymond Green, and James Wiseman should still be pretty dangerous, too.
Steve Kerr reveals that Klay Thompson's injury forced the Warriors to make the move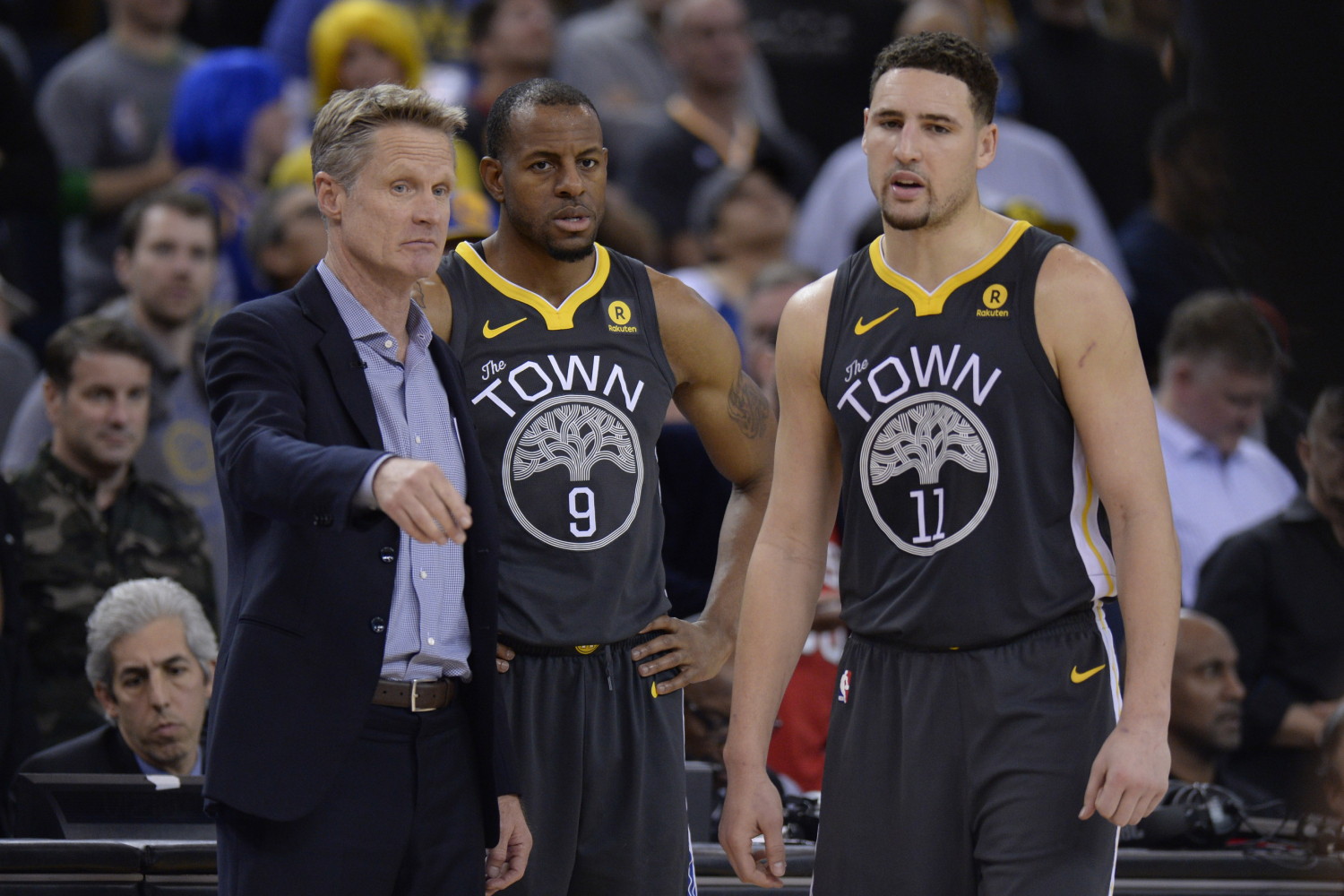 According to NBC Sports, the Warriors had to use a Trade Player Exception (TPE) to acquire Oubre. The TPE allowed them to acquire any player that was scheduled to make $17.2 million or less this upcoming season. Oubre will make $14.37 million this season, per Spotrac, but the tax penalties will actually make Oubre cost the Warriors about $82 million.
Because of that high price, the Warriors weren't going to make that deal had it not been for Thompson's injury.
"It 100 percent triggered the Oubre trade," Steve Kerr said to the Bay Area News Group's Wes Goldberg, according to NBC Sports. "I'm not sure we were going to use the TPE if Klay had been healthy. It was more likely that we would have used the mid-level exception, maybe split it up. That's what we were talking about anyway."
Some people speculated whether the Warriors were going to acquire Oubre before Thompson's injury. However, Steve Kerr just answered that question. Thompson's injury essentially forced the Warriors to make that deal. Hopefully, it pays off for them.
Stats courtesy of Basketball Reference