Steve Largent Is One of the Biggest Draft Steals of All Time
You may associate Steve Largent with his political career as an Oklahoma congressman. Before politics, however, the wide receiver found success on the football field. Largent's NFL career proved to be so successful that he entered the Hall of Fame in 1995.
Considering Largent's success in both politics and football, you may think life came easy for him, but this is not the case. Largent entered the NFL as a fourth-round draft pick by the Houston Oilers. The team quickly traded him to the Seahawks after only four pre-season games. Largent's achievements while playing for Seattle prove he's one of the biggest draft steals ever.
Steve Largent's early career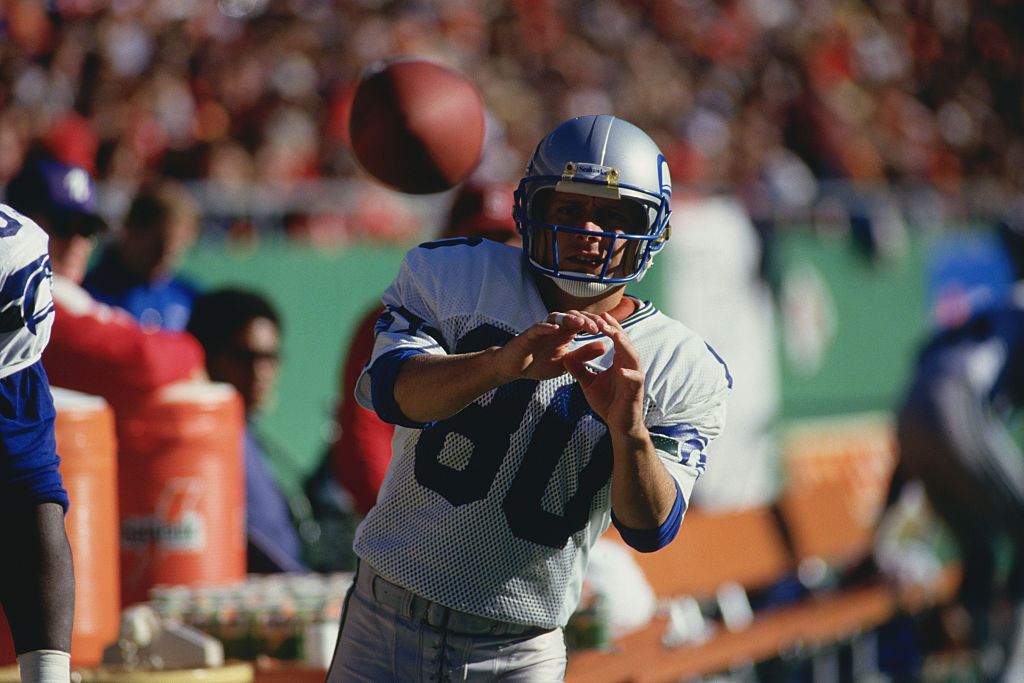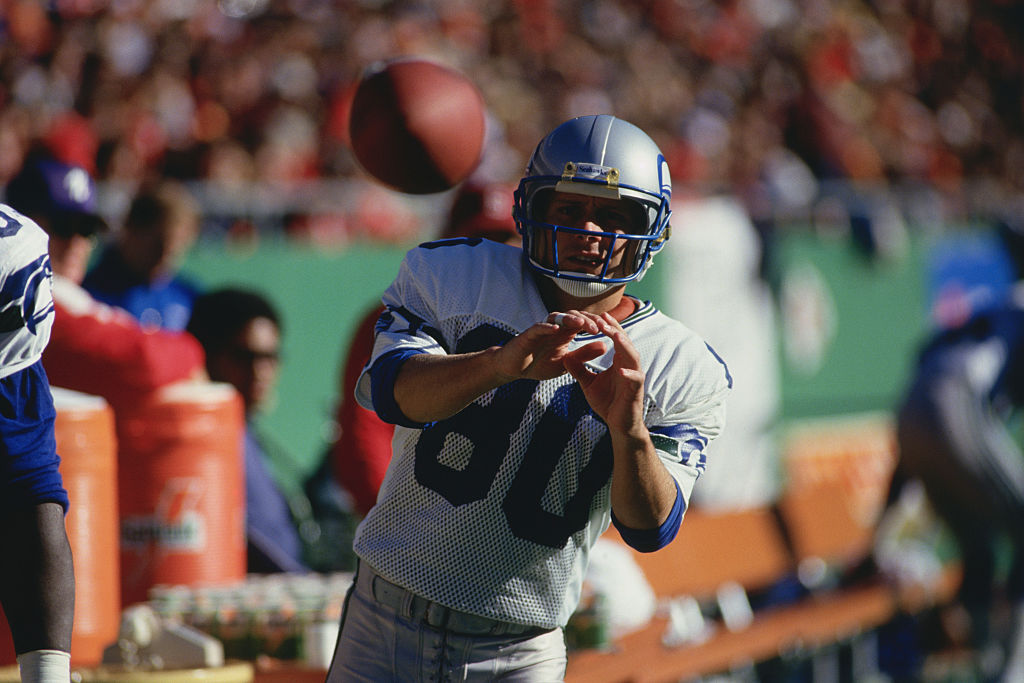 Prominent universities did not recruit Largent. Instead, he attended the local University of Tulsa, where he was an All-Missouri Valley Conference star, details the Pro Football Hall of Fame. His collegiate career was excellent but did not attract a lot of attention. He entered the NFL draft in 1976 and was drafted by the Houston Oilers.
The Oilers did not see much potential in Largent, who was only 5'11" (1.8 m), average weight, and not particularly fast. They traded him to the Washington Seahawks for an eighth-round draft pick, Steve Davis. To this day, reports ESPN, trading Largent is a move Houston Oilers coach, Bum Phillips, regrets.
The Seahawks had just joined the NFL in 1976 as an expansion team, and fans did not know what to expect., but the burgeoning franchise team would soon find that their trade for Largent was a steal. Largent's career was so lustrous that he is dubbed Mr. Seahawk, an honorary name he has more than earned. 
Largent's Hall of Fame career
Largent was not the biggest, strongest, or fastest player in the NFL, but he was one of the best. If Largent wasn't fast or big, what made him so good? Jerry Rice gives credence to Largent's excellent hands and ability to create precise routes on the field, details Seahawks.com.
Today, Largent still holds four Seahawk records, including most games started, most touchdowns, most receptions in a game, most receiving yards in a game, and most consecutive games with a catch. He amassed 817 receptions and received 13,079 yards (11.96 km). He also received honors, including participating in seven Pro Bowls and NFL 100 All-Time Team.
Largent's character off the field
In addition to being an Hall of Fame wide receiver, Largent was recognized for his contributions off of the field. He was awarded the accolade, NFL Man of the Year, in 1988, which honors one player a year for their impact on the community. Largent enjoyed using his platform for the greater good.
He's been involved in numerous charities over the years, according to the Seattle Times. These range from Wheelchairs for the World Foundation to Habitat for Humanity. He said, "It's neat that you have a group of folks that want to recognize athletes who are using the platforms they are given," Largent said in a phone interview last week. "To utilize it for some greater good, a greater purpose."
Besides the awards Largent amassed, he also has one named for him. The Steve Largent Award, created in 1989, recognizes the Seattle Seahawks player who exemplifies the spirit, dedication, and integrity. Steve realized the power of fame playing football brought. He wanted to use his glory for good, while also encouraging others to as well.
The Houston Oilers made a massive mistake when they traded Largent. In turn, the Seahawks achieved one of, if not the biggest, draft steal of all time. Largent was not the biggest or the fastest, but he proved his worth both on and off the field. The Hall of Fame wide receiver, dubbed Mr. Seahawk, will forever be remembered for his contribution to the Seattle Seahawks, NFL, and the world as a whole.