Steve Young Played Quarterback in the NFL and Earned a Law Degree at the Same Time
Steve Young stood out in many ways during his NFL career. He's probably the greatest lefthanded quarterback to ever play — lefties are rare at that position. He was also a staunchly religious man as well. Those aren't his only distinguishing qualities, however.
As if being one of the greatest quarterbacks ever isn't enough, Young also pursued a law degree while playing in the NFL. Let's take a closer look at his overall career, the legal degree he went after during that career, and what he did following retirement. 
Steve Young's career overview
Young had a stellar college career at Brigham Young University before bypassing the NFL for the upstart USFL. There he played for the LA Express before the league went under.
Upon entering the NFL, he played several lackluster seasons for the Tampa Bay Buccaneers. He then joined the San Francisco 49ers as Joe Montana's backup. 
After Montana went down with an injury, Young took advantage of his opportunity and excelled. He'd never relinquish the starting job. The team traded Montana to Kansas City, and Young won a Super Bowl over the San Diego Chargers in the 1994-1995 season. 
Young finished his career with seven Pro Bowl appearances, an overall record of 94-49, and 232 touchdown passes. Those numbers could have been even higher had Young started his NFL career much earlier, but regardless he still accomplished quite a bit. He was inducted into the Pro Football Hall of Fame in 2005. 
How Steve Young played quarterback and earned a law degree
During his playing days, Young was known for more than his athleticism. He also had a sharp mind that helped him as a leader on the field. Young was able to apply his considerable smarts toward earning a law degree as well. According to Mental Floss, Young completed his law degree while playing in the NFL. 
Getting a law degree is no small feat for anyone. To do it while playing starting quarterback for an NFL team is next to impossible. Making Young's feat even more impressive? He did it in 1994, the same year he led the Niners to a championship. 
Life after football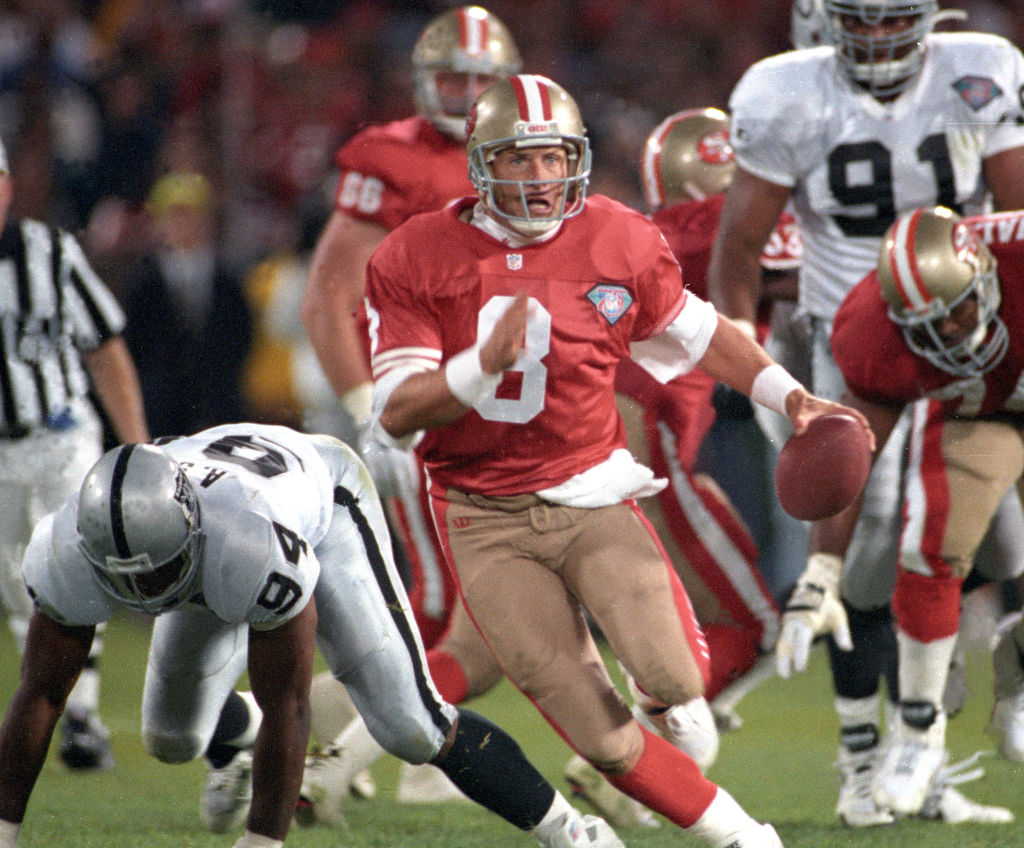 Steve Young got some great advice from fellow Hall of Famer Roger Staubach on what to do after he retired from football: "Never look back." 
Young's post-NFL career wasn't in the field of law. He instead took on a new challenge: financial investing. According to a piece in Bloomberg Businessweek, Young joined an investment firm called Northgate Capital.
Later, he'd work for the Mitt Romney-launched private equity firm Bain Capital. Young and his business partner Rich Lawson eventually co-founded their own niche private equity firm called HGGC.
Their target client are enterprise software companies that are worth between $300 and $500 million. While Young still serves as an analyst for ESPN's Monday Night Football coverage, his company also purchases a suite for each Monday night game to woo clients. They use the game as a marketing event. 
Whether it's obtaining a law degree while playing or making big-time financial deals after his career ended, it's clear that Young truly is a modern-day Renaissance Man.