The Story of Mahomes Magic Crunch: How the Kansas City Chiefs QB Raised Over $100K for Charity by Selling 300,000 Boxes of Novelty Cereal
Patrick Mahomes is riding high as one of the NFL's best quarterbacks. With that comes plenty of opportunities, both on and off the field. Mahomes has been involved with multiple brands due to his stature and on-field performance. After all, he is the youngest Super Bowl-winning quarterback of all time.
A few seasons ago, Mahomes found himself in the middle of a magical start to his NFL career. Here's the story of how he put his name on a box of cereal during that run and how the cereal – named Mahomes Magic Crunch – exploded in popularity.
What is Mahomes Magic Crunch?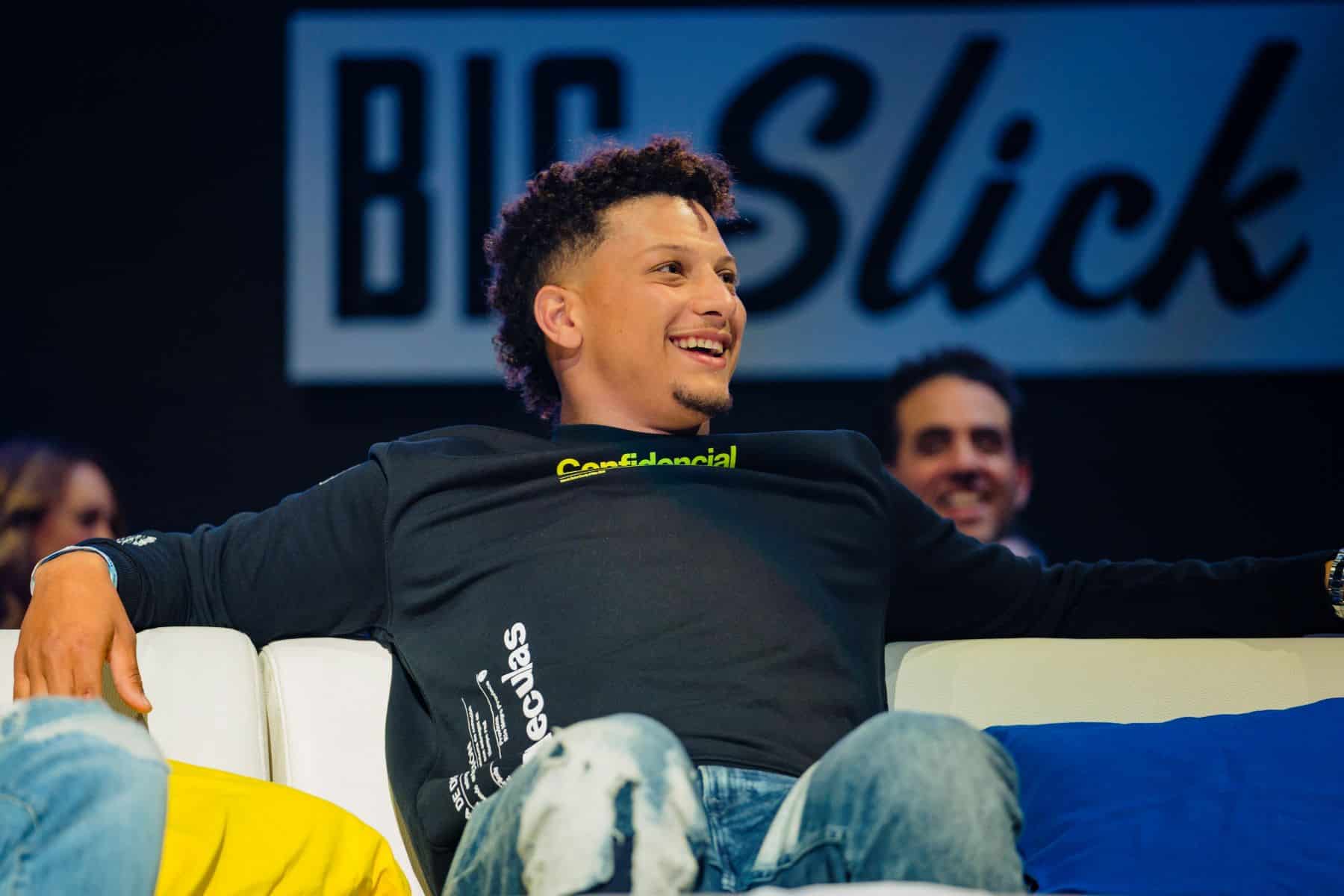 According to Forbes, a Midwestern supermarket chain known as Hy-Vee began offering a cereal known as Mahomes Magic Crunch in August 2019. This was before the Kansas City Chiefs' 2020 Super Bowl victory.
The cover of the box was simple – it featured the product itself (a Frosted Flakes clone) next to a picture of Patrick Mahomes in a Kansas City Chiefs uniform during a play. It sold for $3.99. Compared to many athlete-endorsed products, it was relatively modest. It certainly didn't compare to Tom Brady's TB12 lifestyle brand. It was simply Mahomes on the cover of a box of rather non-descript cereal.
Sound like a recipe for success? It was. Mahomes star power led the cereal to become a major hit. It prompted Hy-Vee CEO Randy Edeker to proclaim that "[t]he excitement Hy-Vee's Mahomes Magic Crunch cereal has created for Kansas City Chiefs fans is truly unmatched in our company's history."
Patrick Mahomes' star power led to a surge in demand for the novelty cereal
While cereal (or any product, for that matter) on its own isn't always guaranteed to be profitable, it can always be helped by a celebrity pitchman. Adding the Patrick Mahomes brand made an otherwise forgettable cereal a top seller.
Of course, Mahomes' play on the field led to Mahomes Magic Crunch being an item in demand. Sales for the cereal skyrocketed as Mahomes and the Kansas City Chiefs surpassed all expectations during the 2019-2020 season. It quickly became clear that the Chiefs might be in the middle of an exceptional season, and they later defeated the San Francisco 49ers in that year's Super Bowl.
As the Chiefs and Mahomes continued to excel on the field, Mahomes Magic Crunch did the same off of it. Chiefs fans couldn't get enough of the cereal, eventually having trouble finding it on Hy-Vee shelves.
Production of the cereal ceased in 2020. All told, Mahomes Magic Crunch sold over 300,000 boxes. It was all for a good cause, as the proceeds from the cereal went toward Mahomes' charitable foundation, 15 and the Mahomies.
Mahomes Magic Crunch has become a massive collector's item
If reading this has made you salivate for some Mahomes Magic Crunch, good luck finding any. The product's discontinuation meant that Hy-Vee stopped creating original boxes. However, Patrick Mahomes and the Kansas City Chiefs have only continued to play at a high level, going on several deep playoff runs since the cereal debuted. This has caused demand for the product as a collector's item to soar insanely high.
If you attempt to track down a box of Mahomes Magic Crunch, you better have a considerable budget. It's selling on sites like Amazon and eBay for over eight times its original price.
You could have also bought it for a limited time as part of a gift set. KSHB reported that eight separate boxes with different pictures of Mahomes were released as a collector's set, with these proceeds also going to Mahomes' charity.
There's no shortage of sports memorabilia you might see pop up online – and Mahomes Magic Crunch is just another example of that.
RELATED: Re-Grading Deshaun Watson, Patrick Mahomes, and the 10 QBs Selected in the 2017 NFL Draft