26 Strangest Sports Superstitions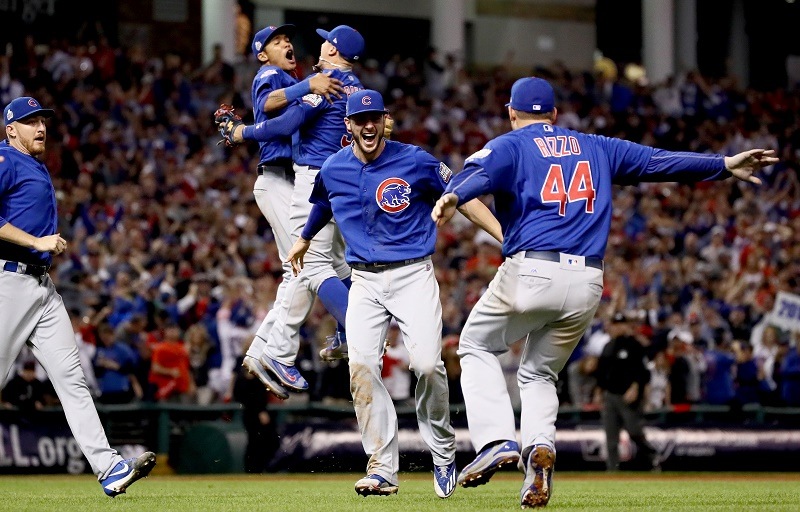 Sports, in general, come with a lot of superstitions. Some fans have to wear a certain shirt or jersey, eat a certain food, or even sit in a certain spot if they think it's going to change how their favorite team might perform on a given day. That's all nonsense, but athletes get caught up in it too. They have certain routines that are important to them, or things that they have to do that they think might bring good or bad luck. We have the 26 strangest superstitions in sports, whether they be odd routines, supernatural beliefs, or simply disgusting habits.
26. Curse of the Bambino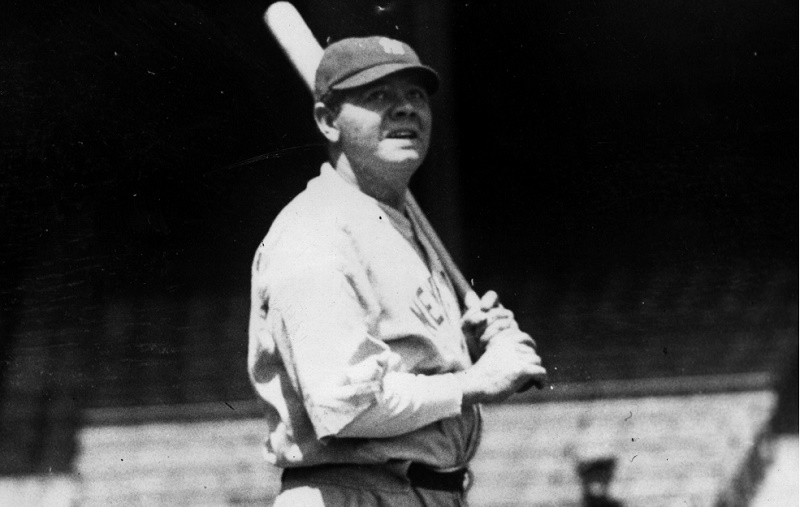 First up, we have the famed Curse of the Bambino. As the story goes, the Boston Red Sox won the 1918 World Series behind slugger-and-pitcher, George Herman "Babe" Ruth. But the Red Sox had a poor season in 1919 and the team went and sold Ruth to their rivals, the New York Yankees, for a total of $125,000. The Yanks famously became the dominant team of the next several decades while the Red Sox struggled to get over the hump and win another World Series. It would be 86 years before they'd finally break the curse, coming through in 2004 … and then again in 2007 and 2013.
25. The playoff beard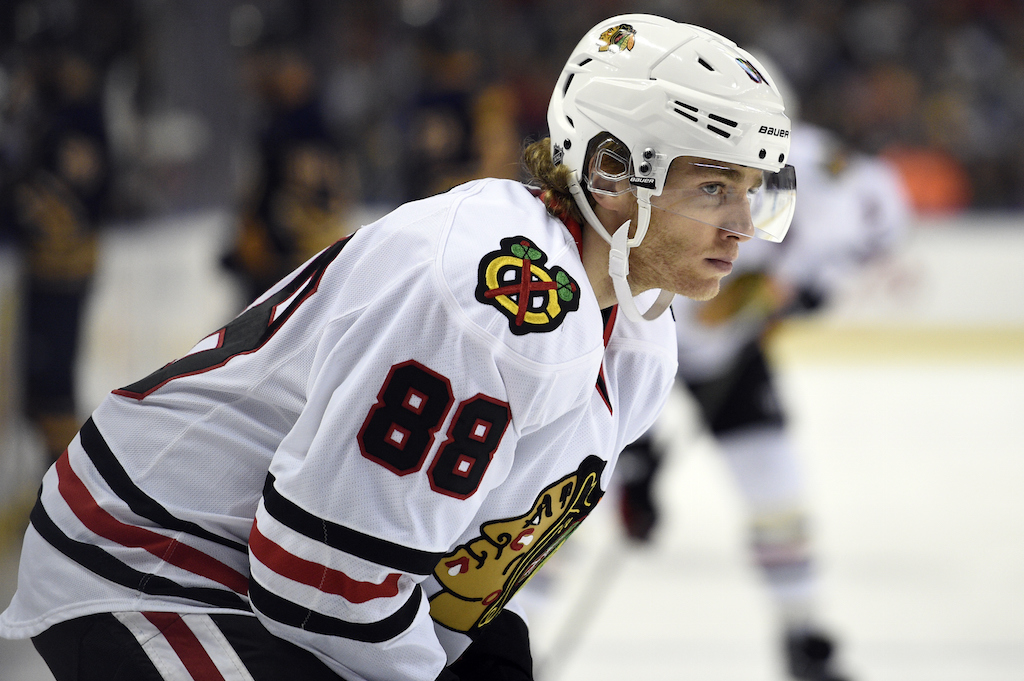 One of the strangest traditions in the NHL is the playoff beard. The idea is that once the Stanley Cup Playoffs start, players aren't allowed to shave until their team is eliminated from the postseason. This brings about some pretty awesome beards every year, and even the fans sometimes get in on the beard-growing action. But why do players grow a beard every spring? The answer: who cares? Beards are awesome.
24. Sleeping with baseball bats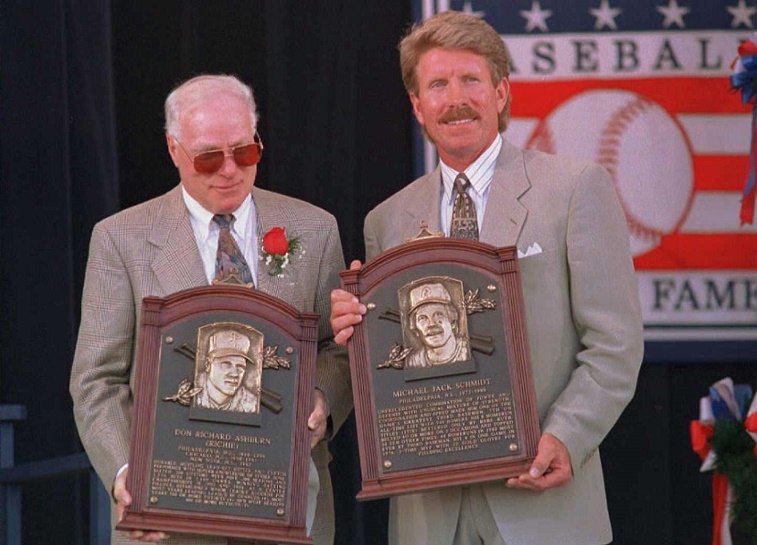 Some athletes have their rituals before a big game, but former baseball player Richie Ashburn takes the cake. Before playing in a meaningful game, Ashburn would reportedly sleep in his bed with the bat he intended to use the next day. It doesn't seem like a way to get a great night of sleep, but at least you would be completely prepared for an unwanted intruder in your home.
23. Sports Illustrated jinx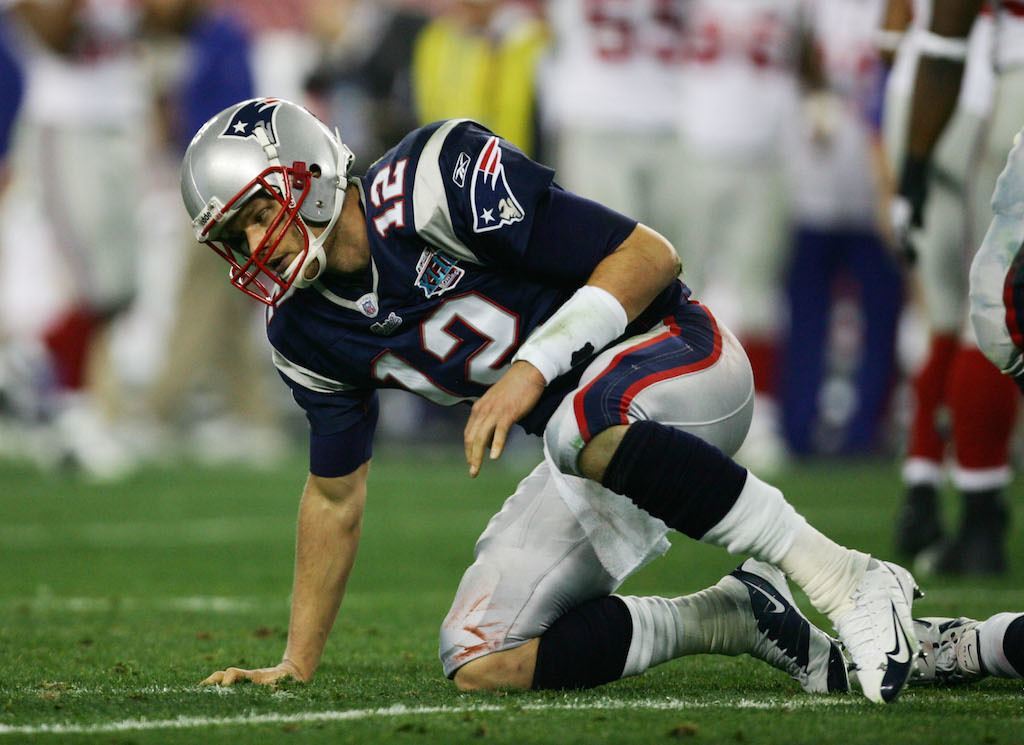 Although it's silly, you can't deny the Sports Illustrated jinx as a real, sports superstition. Whether it be ending Pete Rose's 44-game hitting streak, dooming the 2003 Kansas City Chiefs, or somehow causing Tom Brady to tear his ACL, SI's cover has been blamed for a lot of misfortune in the sports world. Of course, nobody remembers when teams and players grace the cover of the magazine and everything goes right. Prior to the 2016 baseball season, the Chicago Cubs were on the cover of SI with the headline "Out of the Desert, Into the World Series (Finally)." The Cubs' mojo was just too much for the SI jinx.
22. Curse of the billy goat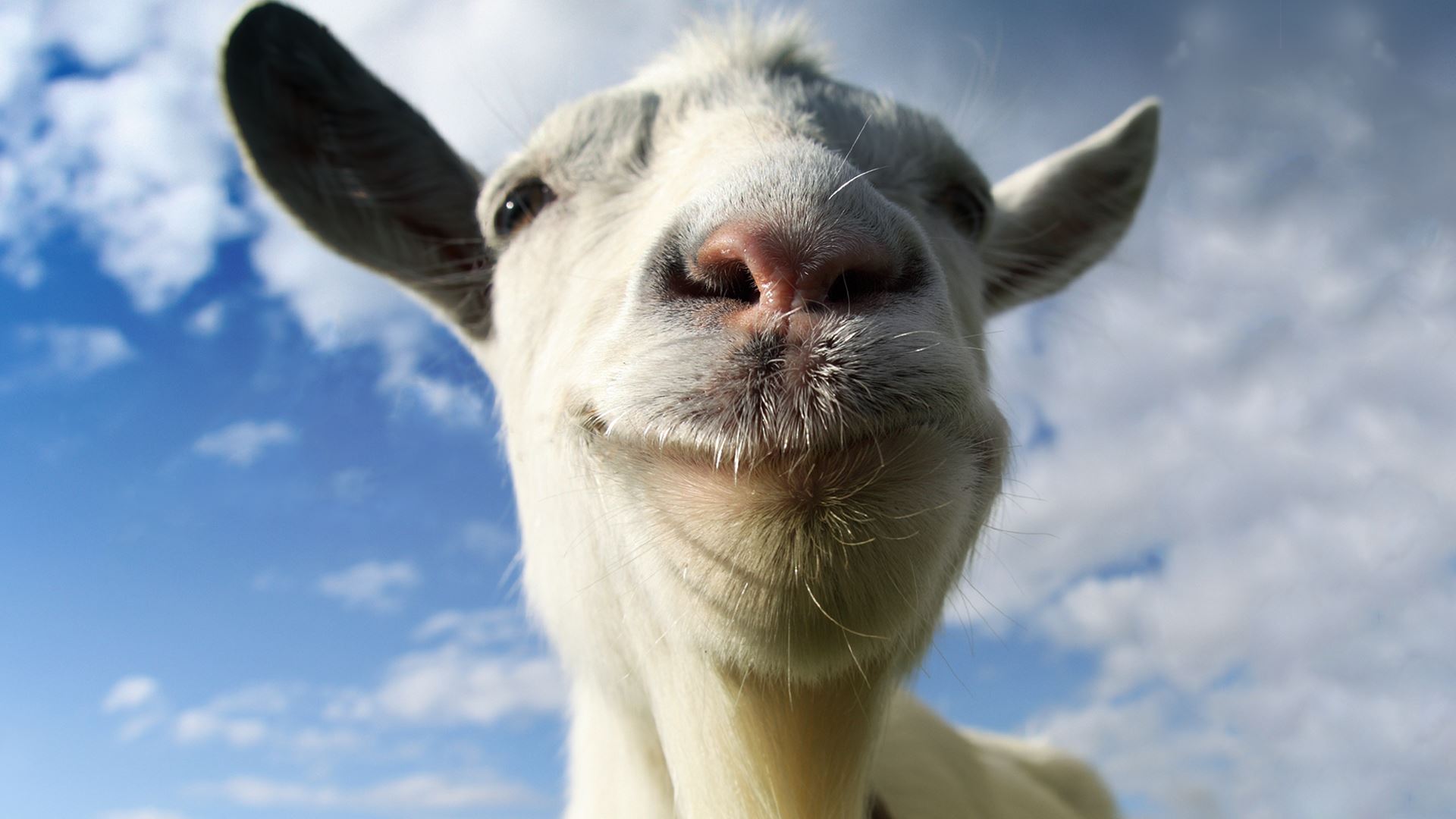 Speaking of the Cubs, they've had some curses of their own. The most famous of which is the curse of the billy goat, placed on them during the 1946 World Series. William Sianis, a bar owner in Chicago and a big Cubs fan, attempted to bring his pet goat to Game 7 of the '46 World Series at Wrigley Field. He was allowed in, but eventually was asked to take his smelly goat out. The urban legend is that he wrote a letter to team owner P.K. Wrigley, stating that as long as the Cubs play at Wrigley Field they'd never host another World Series. But he was wrong! Wrigley Field hosted the World Series again just 70 years later.
21. Curse of the black cat
But the curse on the Cubs doesn't end with the goat. There's another animal, also quite frequently found on a farm, that supposedly doomed the Cubs. Chicago was nine games ahead in the NL East in early August of 1969, but started to see that lead dwindle heading into September. They went into a September 9 matchup in Shea Stadium against the Mets just one and a half games ahead of New York, when a black cat came running out of the stands and right in front of third baseman Ron Santo, who was standing in the batters' box. Santo hit just .246 the rest of the season and the Cubs blew their division lead, missing the postseason yet again.
20. Karl Malone praying to the free throw gods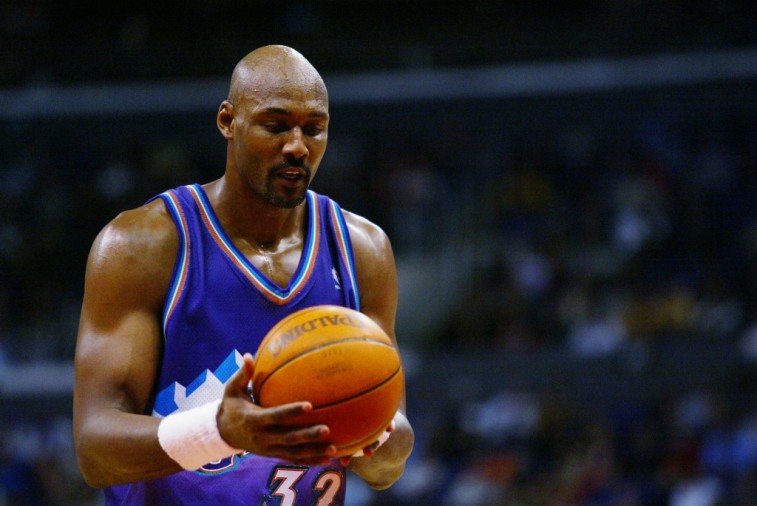 NBA power forward Karl Malone is one of the greatest players of all time, sitting just behind Kareem Abdul-Jabbar on the all-time scoring list. But he had an odd ritual, which was to say a little prayer every time he went to the free throw line. Whatever he said, it worked. Malone was a solid 74.2% free throw shooter in his career.
19. Throwing octopi on the ice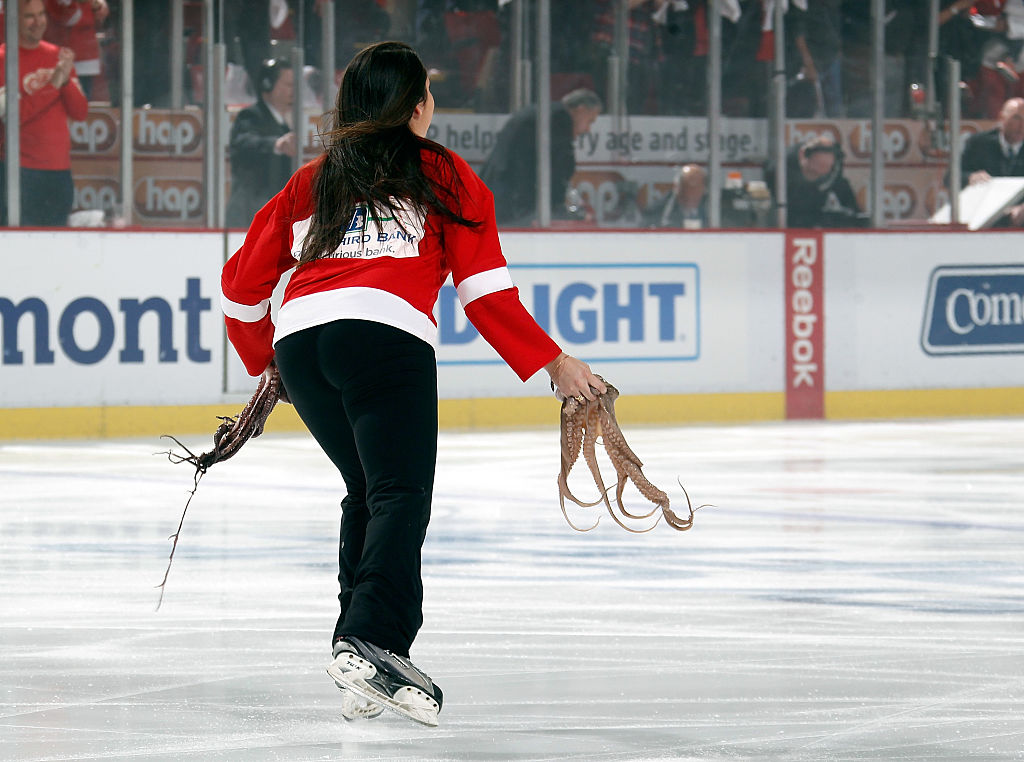 A tradition that began in Detroit as a good luck charm, but is no less creepy because of it, is the throwing of an octopus on the ice at a hockey game. The idea was that, originally, it took eight wins in the playoffs to win the Stanley Cup. Each tentacle of the octopus represented one win. But the idea of bringing a dead octopus into a sporting event, much less throwing it onto the playing surface, is really weird and borderline sickening.
18. Wade Boggs eating chicken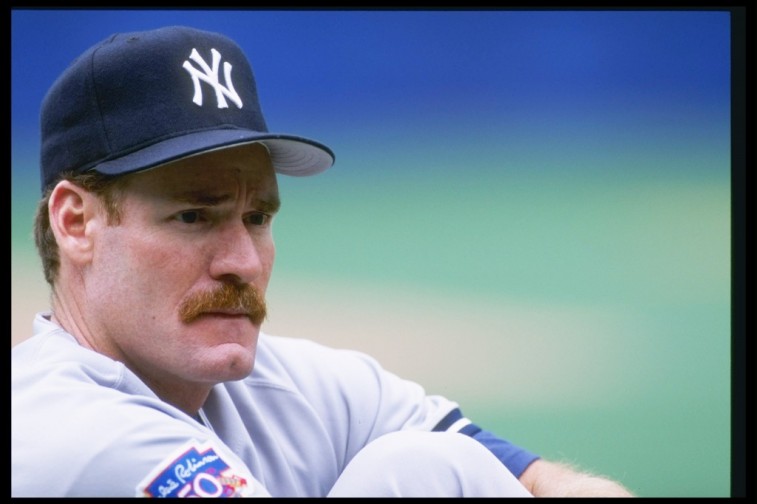 Wade Boggs has become known for a lot of things — drinking 107 beers on a plane? Check. But the big superstition tied to Boggs involves not his drinking, but his eating habits. It all started when he was in the minor leagues, making pennies compared to the big leaguers of today, and needing to feed his family. He realized that chicken was a lighter meat, he really enjoyed it, and he thought it might be helping him on the field. So he decided to become a chicken eater. The owner of Perdue even sent Boggs' family a six-month supply of chicken, but Boggs knocked that out in just one month. The man liked his chicken.
17. Steve Finley's healing crystals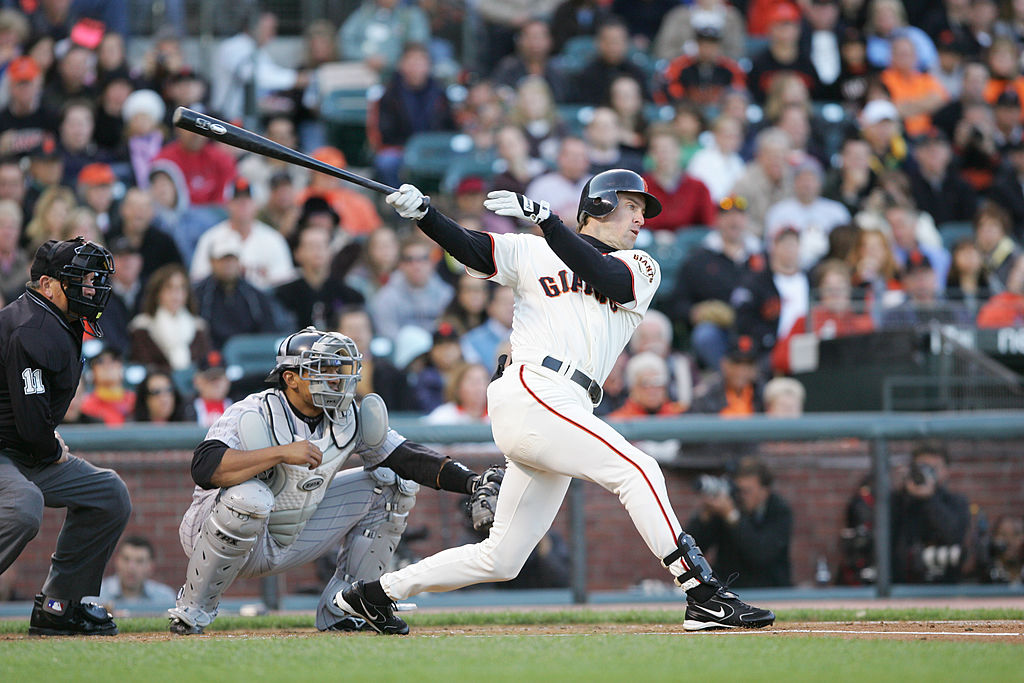 Move over, steroids and performance enhancing drugs. When he was with the Anaheim Angels, outfielder Steve Finley decided to start using some legal substances to help improve his power and ability to recover after games — he wore a pouch of healing crystals around his neck. He really thought he was getting results from it, to the point where he even got teammate Darin Erstad in on the act. Maybe the healing crystals really worked?
16. Michael Jordan's North Carolina shorts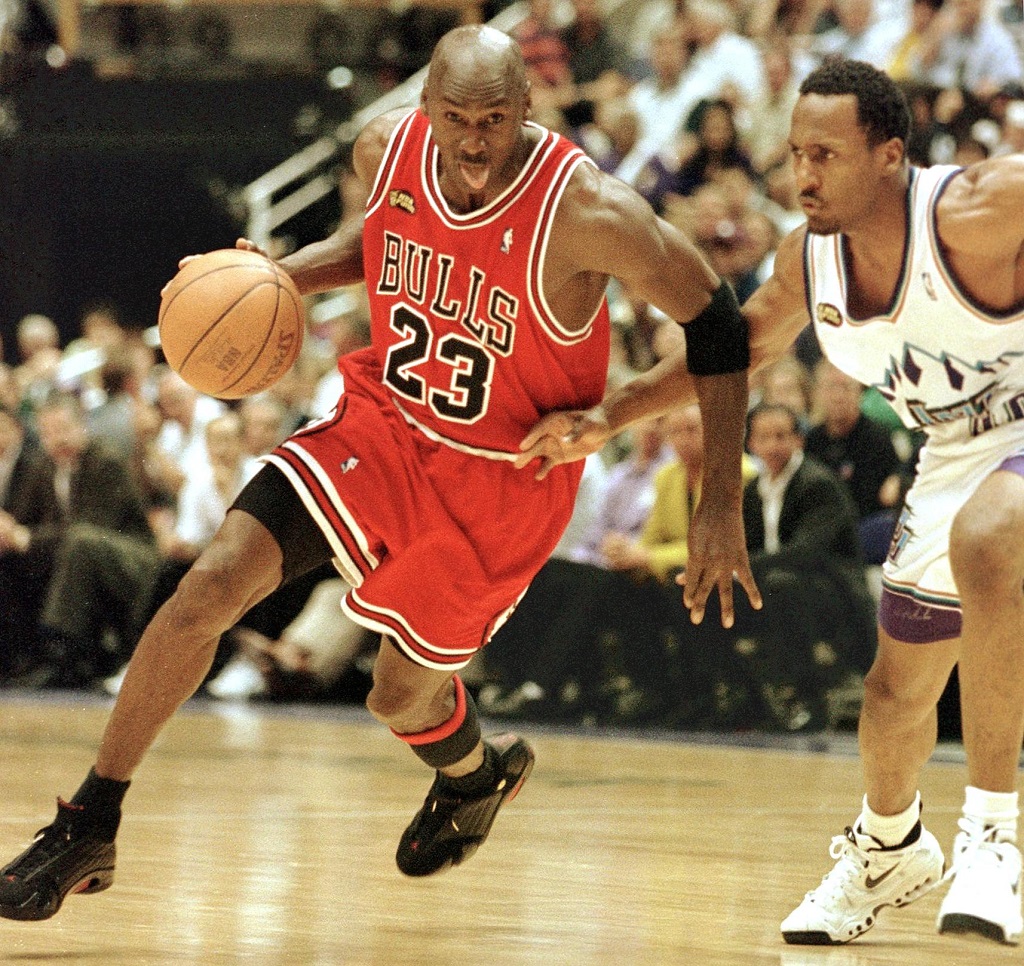 Michael Jordan is known for a lot of things — his mean streak, the gambling, minor league baseball, and winning championships are among the many. But he had his own little weird superstition that included his alma mater of North Carolina. After being drafted by the Chicago Bulls, Jordan continued to wear his collegiate basketball shorts underneath his red and black Bulls shorts. Maybe that's what made Jordan so great for all those years?
15. The Madden jinx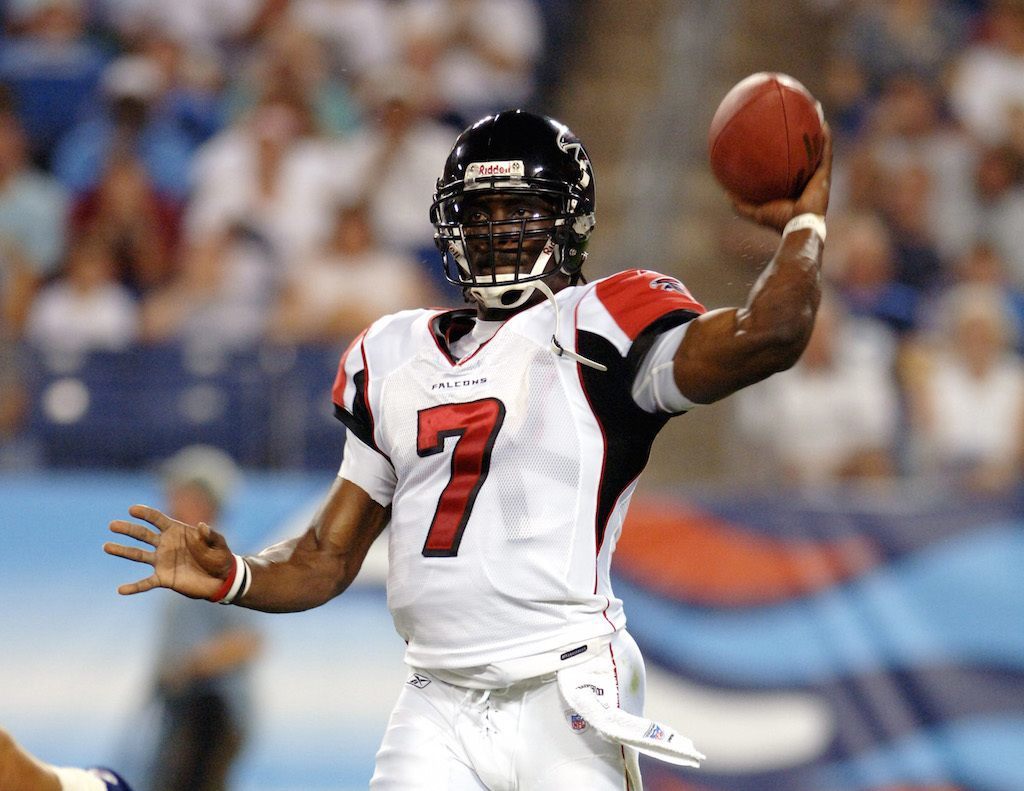 Much like the Sports Illustrated cover jinx, there's also a Madden cover jinx. It seems that players that grace the cover of the well-known NFL related video game tend to befall injuries and personal maladies at a high rate. It started when Madden '99 poster-boy Garrison Hearst broke his ankle. Dante Culpepper, on the cover of Madden '02, fell apart in an injury-shortened second season. Michael Vick graced the Madden cover and then went to prison for his role in a dog-fighting ring. Peyton Hillis' career disappeared. Adrian Peterson tore his ACL. It's hard not to be superstitious about this one.
14. Serena Williams' dirty socks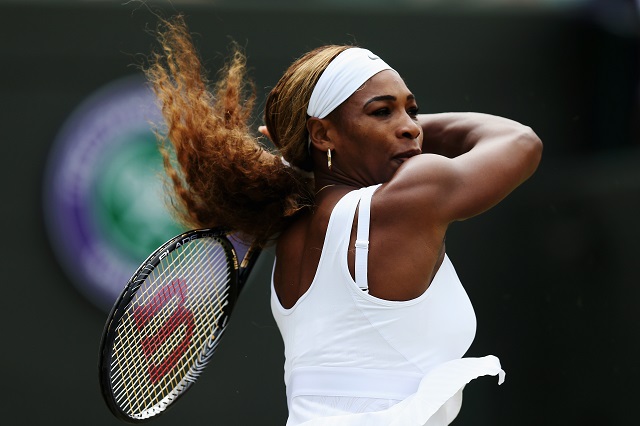 Much like the playoff beards in hockey, athletes in other sports have their own strange superstitions about competing. For tennis superstar Serena Williams, it has to do with her clothes. Apparently, if she's competing in a tournament, Williams tends to wear the same pair of dirty socks over and over. It's kind of disgusting, but if it works who are we to argue?
13. Turk Wendell's teeth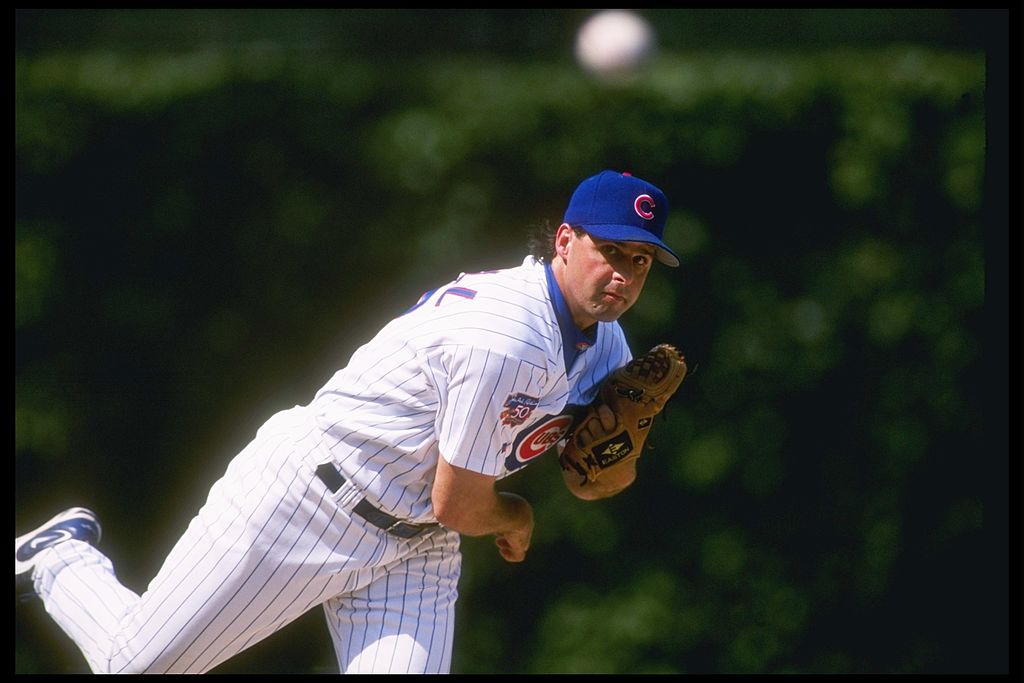 Like most professional baseball players, former Chicago Cubs and Atlanta Braves pitcher Turk Wendell always had to brush his teeth in between innings. Okay, so maybe Wendell is really the only one. In one of the stranger rituals that skews toward obsessive compulsive behavior than supersition, Wendell would routinely brush his teeth — in the dugout, no less — during breaks between innings. That can't be good for your teeth to brush that frequently.
12. Don't say "perfect game"
This is one of the oldest superstitions in all of sports. It's unclear when or where it began, but when a pitcher is tossing a perfect game (or a no-hitter), you aren't supposed to say it out loud. To do so would be considered on par with jinxing it. Some fans really, actually believe in this. The idea is silly, but it's gone as far in the past as broadcasters completely ignoring the fact that a perfect game is happening just to avoid jinxing the whole event. Which, of course, is a disservice to the viewers.
11. Jason Terry's shorts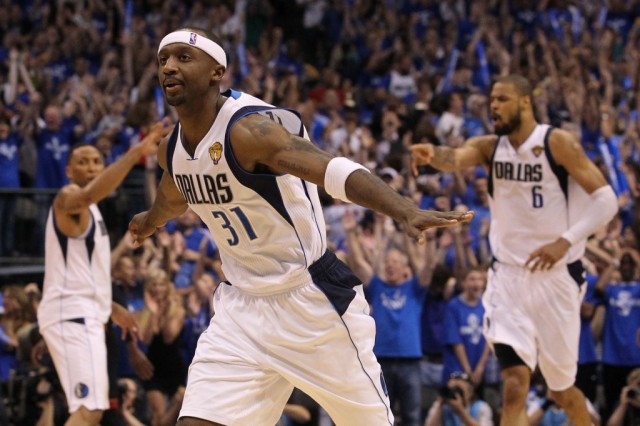 We talked about Michael Jordan's North Carolina shorts, which is a bit nutty, but not all that out there when compared with NBA player Jason Terry's rituals. He actually has pairs of basketball shorts for every team in the league, and leading up to a matchup against a team he will wear their shorts while he sleeps. He also likes to eat something with chicken in it before games, which isn't too odd if you're asking Wade Boggs' opinion.
10. Toni Kuko?'s big meal
Plenty of basketball players have routines they like to follow leading up to games, and none are more important than getting your eating habits right. You wouldn't want to run out of energy or get bogged down during an NBA game. According to former Chicago Bulls guard Steve Kerr, forward Toni Kuko? had his own routine. He would go out and order a large meal, including salad, pasta, chicken or steak, dessert, a glass of red wine, the whole deal. He'd follow it up by a trip to the bathroom, and then he'd be good to go for the evening. Pity whoever walks into that bathroom afterwards.
9. John Henderson's face slap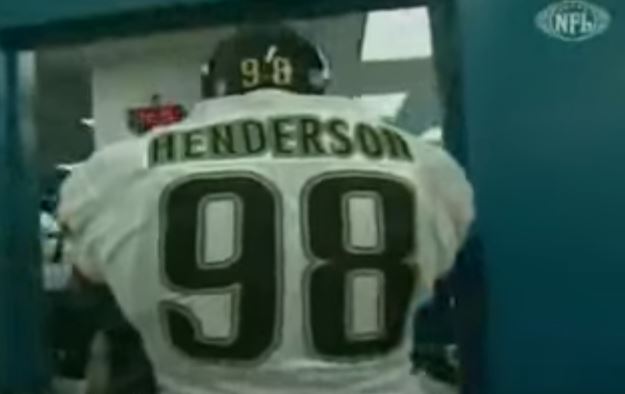 As previously mentioned, players have pre-game rituals to help them prepare for the game. Whether it's a meal, a nap, or something else completely, most players like to follow a routine. For former defensive tackle John Henderson, it was having the trainer slap him in the face as hard as he could. Yeah, really. What better way to get pumped up and angry than having someone hit you in the face, right?
8. Sidney Crosby's sweaty hat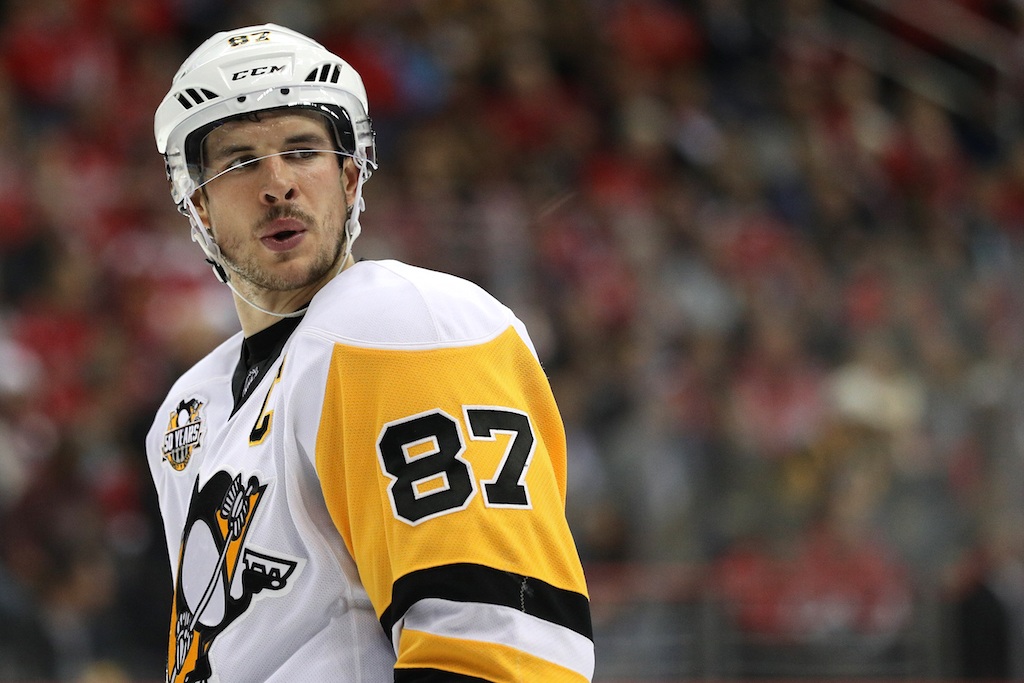 Much like Serena Williams and her dirty socks, Pittsburgh Penguins star Sidney Crosby goes to a completely new level with longevity by wearing an old, sweaty garment. Each season, Crosby picks a new hat that he's going to wear before and after games — and he wears only that hat. Sweaty and disgusting as it may get, Crosby sticks with his disgusting hat throughout the season. How would you like to be the teammate assigned to the locker next to his?
7. Patrick Roy talking to goalposts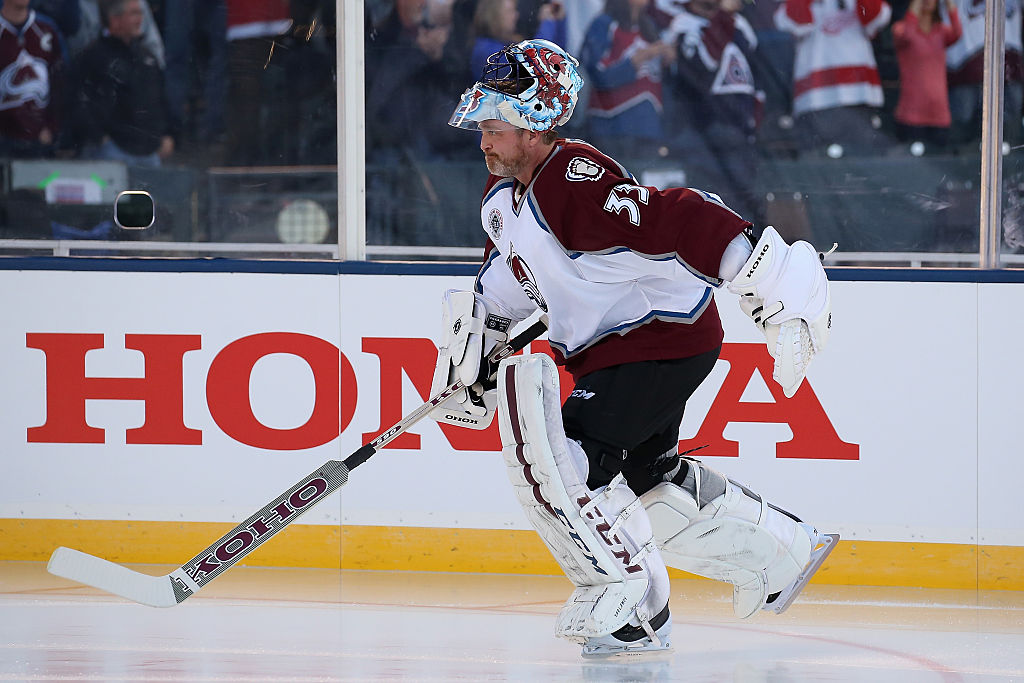 Sticking with the NHL, goaltender Patrick Roy has an interesting way to keep his head in the game: he talks to goalposts. If you really think about it, it makes sense. Maybe he thinks that the goalposts get lonely during the games? Maybe the thought process is that he'll earn the favor of his goalposts, causing more shots to ricochet away from the crease? Whatever it is, you could say that it worked. Roy is one of the best goalies in NHL history.
6. Caron Butler drinking Mountain Dew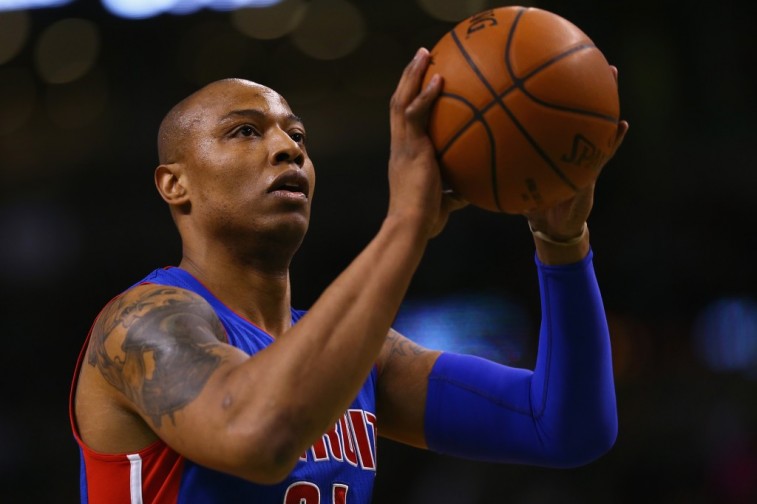 NBA forward Caron Butler likes Mountain Dew … a lot. For athletes that are in tremendous condition, it's kind of surprising to find that many of them have specific junk foods that they absolutely crave. But for Butler, it was on another level. Reportedly, he'd drink half a two-liter of Mountain Dew before a game and finish it off at halftime. That's the definition of a bad habit. He'd even go as far as to hide his Mountain Dew bottles from Kobe Bryant when he played for the Lakers.
5. Nomar's obsessive batting routine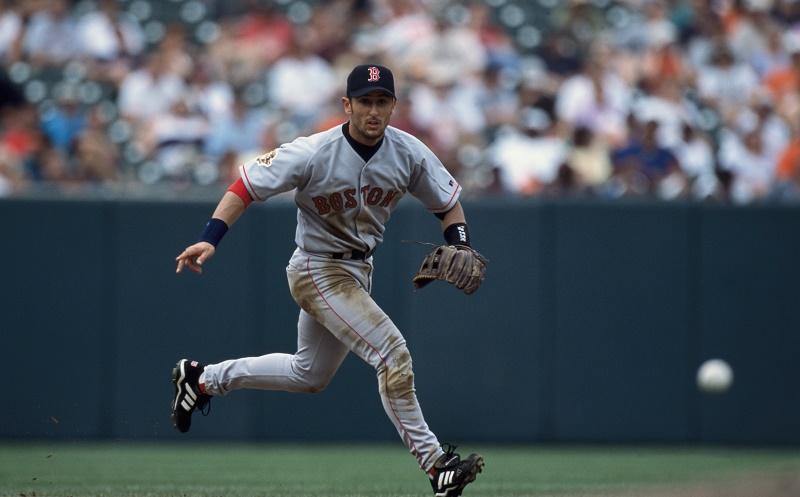 Baseball players have specific routines they go through when batting, whether it's a bat waggle, a toe tap, or a leg kick. It's all important to the process for a hitter, and nobody bore that out more than former Boston Red Sox shortstop Nomar Garciaparra. His routine involved obsessively checking and adjusting his batting gloves, not just before being at-bat but in-between pitches as well. That probably either drove pitchers insane or caused them to laugh.
4. Jerry Tarkanian chewing a towel
Former college basketball coach Jerry Tarkanian had an interesting habit, and that was sucking on a towel while sitting on the bench. While maybe not superstitious, it certainly raised some eyebrows. According to Yahoo Sports, this habit dated back to his high school coaching days. To stop Tarkanian from having to run to the water fountain every time he got thirsty, he'd simply suck on wet towel.
3. Mike Bibby's fingernails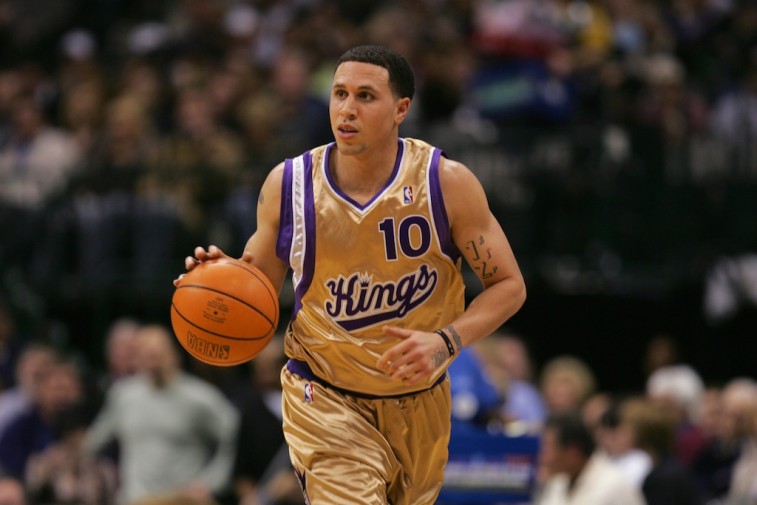 If you ever see a close-up picture of former NBA point guard Mike Bibby, try to avoid looking at his fingers and cuticles. Apparently, Bibby had the nasty habit of chewing his fingernails. But unlike most people that bite their nails, Bibby couldn't control himself and would do it during games. It got bad enough that he eventually compromised and started using nail clippers when he went to the bench during timeouts. You'd think that only doing it once would pretty much cover it for the game, right?
2. Moisés Alou peeing on his hands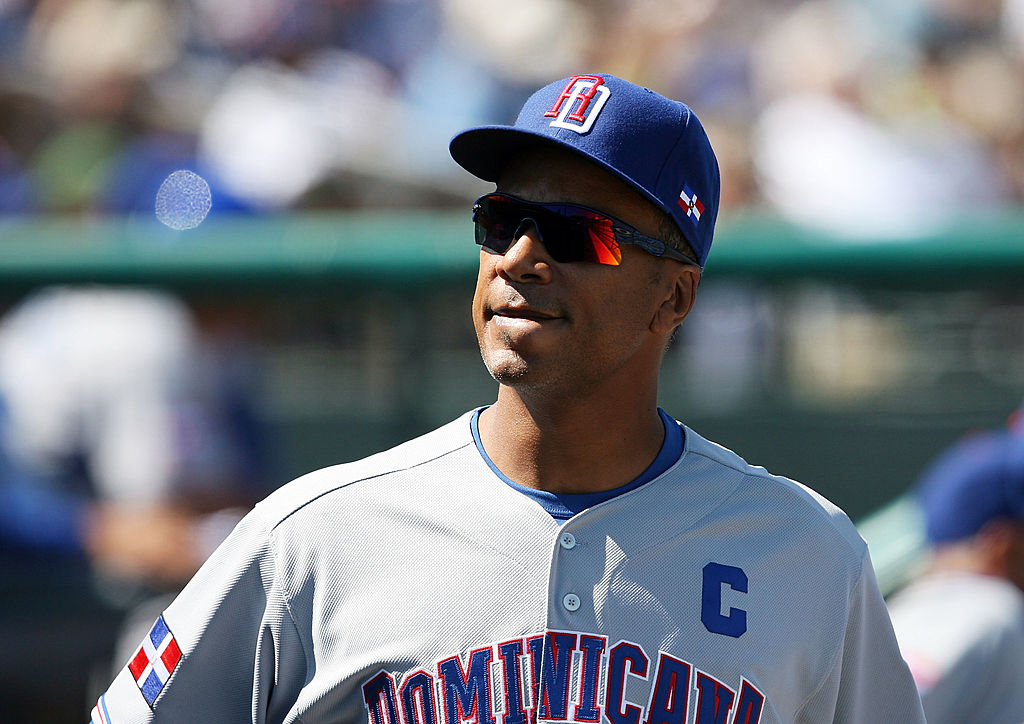 While there's a chance this was a joke, there's also a decent chance that it's true. Former Chicago Cubs outfielder Moisés Alou once admitted to the media that he peed on his hands to help with calluses. Unfortunately for Alou, the real science of the matter is that it doesn't help harden skin at all. It does the opposite of what Alou was hoping it would do. Even still, he had a pretty decent year in 2004, so all's well that ends well.
1. Tiger Woods wearing red on Sunday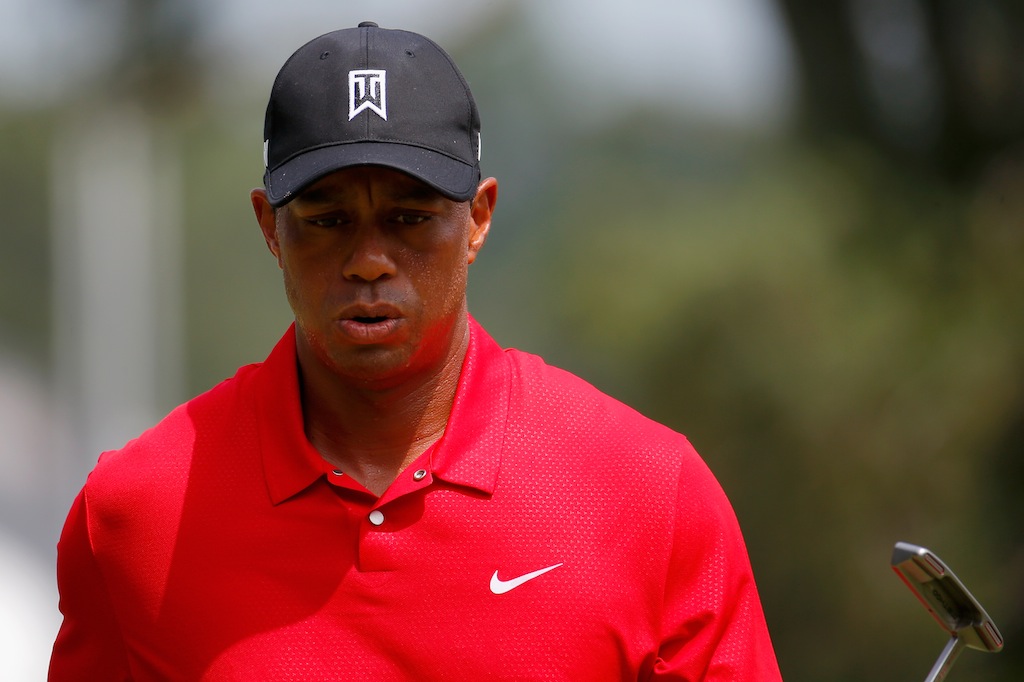 As far as this superstition goes, it's just that: a superstition. Famous golfer Tiger Woods always had worn red shirts during big events, which generally happened to fall on Sunday's in his youth. According to Woods, the habit merely stuck with him. Throughout his professional career, if Woods was golfing on a Sunday he was wearing a red shirt. Some habits are just hard to change, and in general this habit seemed to serve him well.
All stats courtesy of Sports-Reference