The Struggling Atlanta Hawks Just Suffered a Devastating Blow That Can Ruin Their Rise to the Top of the Eastern Conference
The Atlanta Hawks' surprising run to the Eastern Conference Finals suddenly feels like forever ago.
Atlanta entered the 2021-22 campaign as one of the most intriguing teams in the NBA. Having extended Trae Young, John Collins, and Kevin Huerter, the Hawks looked to build on last season's success. However, head coach Nate McMillan's team stumbled out of the gates and received devastating injury news that threatens to derail all the momentum Atlanta built before the start of the new season.
De'Andre Hunter is undergoing wrist surgery and will miss about eight weeks
A notable element to the Hawks' 2020-21 playoff run is that they did most of it without De'Andre Hunter.
Hunter played in just 23 games during the regular season due to knee issues. He returned for the playoffs but made five appearances before suffering a torn lateral meniscus in his right knee.
Still, the No. 4 pick in the 2019 NBA Draft had an entire offseason to recover and figured to play a significant role as one of Atlanta's best two-way wings. Unfortunately, injury has struck yet again.
Hunter first suffered a wrist injury during a Nov. 8 game against the Golden State Warriors. An MRI revealed damage to a tendon, which requires immediate surgery. The former University of Virginia star is expected to miss about eight weeks.
As if things weren't already bad enough for the Hawks, Hunter's injury exacerbates the struggles Atlanta's wings are having early in the season. Trae Young is playing at a high level, and John Collins is validating the Hawks' $125 million investment in him. However, Atlanta must find a two-way balance between Kevin Huerter and Cam Reddish.
The Hawks desperately need Kevin Huerter or Cam Reddish to step up in Hunter's absence
Wing depth should have been a strength for Atlanta heading into the season. It's been anything but that for the Hawks, who need other guys to step up in De'Andre Hunter's absence.
Kevin Huerter and Cam Reddish both showed flashes of their high ceilings during the 2021 NBA Playoffs. But neither has shown much progression early in the 2021-22 campaign.
Huerter is averaging just 8.5 points and shooting only 31.3% from beyond the arc. He's been a viable playmaker, averaging 3.0 assists per 36 minutes. Still, his perimeter inefficiency makes him slightly less impactful, and he must make strides as an on-ball defender.
Reddish is putting up better raw numbers, averaging 11.4 points and shooting a respectable 36.7% from deep. He also gives the Hawks a defensive playmaker with his length and athleticism.
However, Reddish is barely making 40% of his two-point shots and doesn't offer much in the way of creating for his teammates. The former Duke standout must contribute to more winning, particularly given he found himself as a subject of more trade rumors at the start of the season.
The Hawks desperately need Huerter and Reddish to fill the void left by Hunter's absence. Aside from missing his floor-spacing, Atlanta will also miss Hunter's guarding ability as one of its best on-ball defenders. Someone must make a leap if the Hawks hope to stop the bleeding.
Another De'Andre Hunter injury should concern the Hawks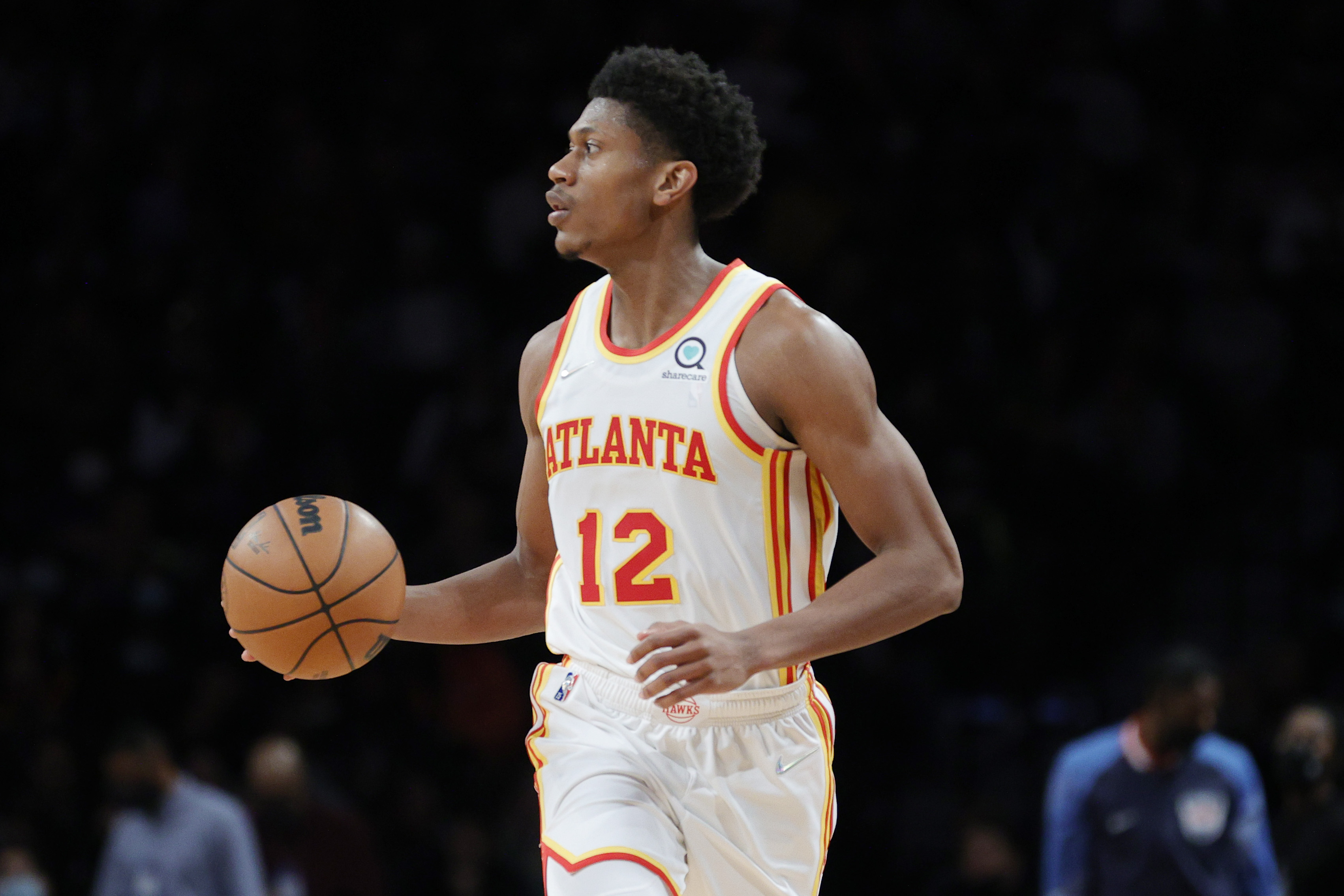 Durability is already proving a significant obstacle for Hunter early in his NBA career.
The 23-year-old is now having his third surgery in the last nine months. Knee injuries plagued all of last season, and now the wrist is becoming an issue. It's not the first time Hunter has had wrist problems, either. He missed the 2018 NCAA Tournament after suffering a broken left wrist.
The physical setbacks are beginning to stack up. That's concerning for player and team, as the Hawks likely need Hunter healthy and progressing to realize their full potential as contenders in the Eastern Conference. He could largely define Atlanta's future trajectory, which looks less inviting if he can't stay on the court.
Stats courtesy of Basketball Reference.