Sue Bird and Diana Taurasi's Billionaire Boss Was Murdered by a Hitman While They Played in Russia
WNBA salaries are significantly lower than the NBA's pay. This leads the female basketball players to pick up additional work to supplement their incomes. For many, this involves playing abroad. Even top WNBA stars, like Sue Bird and Diana Taurasi, have done so. While that duo played in Russia, their billionaire boss was murdered. Here's the shocking story.
Sue Bird and Diana Taurasi go to Russia for extra cash
SB Nation reports in the 2019 season, the WNBA's maximum salary was $117,500, lower than the veteran's minimum in the big four pro sports leagues in the U.S. But women's basketball leagues overseas pay as much as 10 times that amount. This lures WNBA players there during the WNBA's offseason.
Sue Bird and Diana Taurasi both spent several seasons early in their careers playing basketball in Moscow, thanks to the support of Shabtai Kalmanovich. The former KGB spy entered the business world and became a billionaire.
Using his wealth, Kalmanovich sponsored basketball teams and convinced the UConn alumni to play for his squads. He treated the ladies "like royalty" and spoiled them, paying them multiple times their U.S. salaries. Taurasi admits that money "is the only reason you go" to Russia, or any other country, to play basketball.
Bird and Taurasi knew about their boss's sketchy past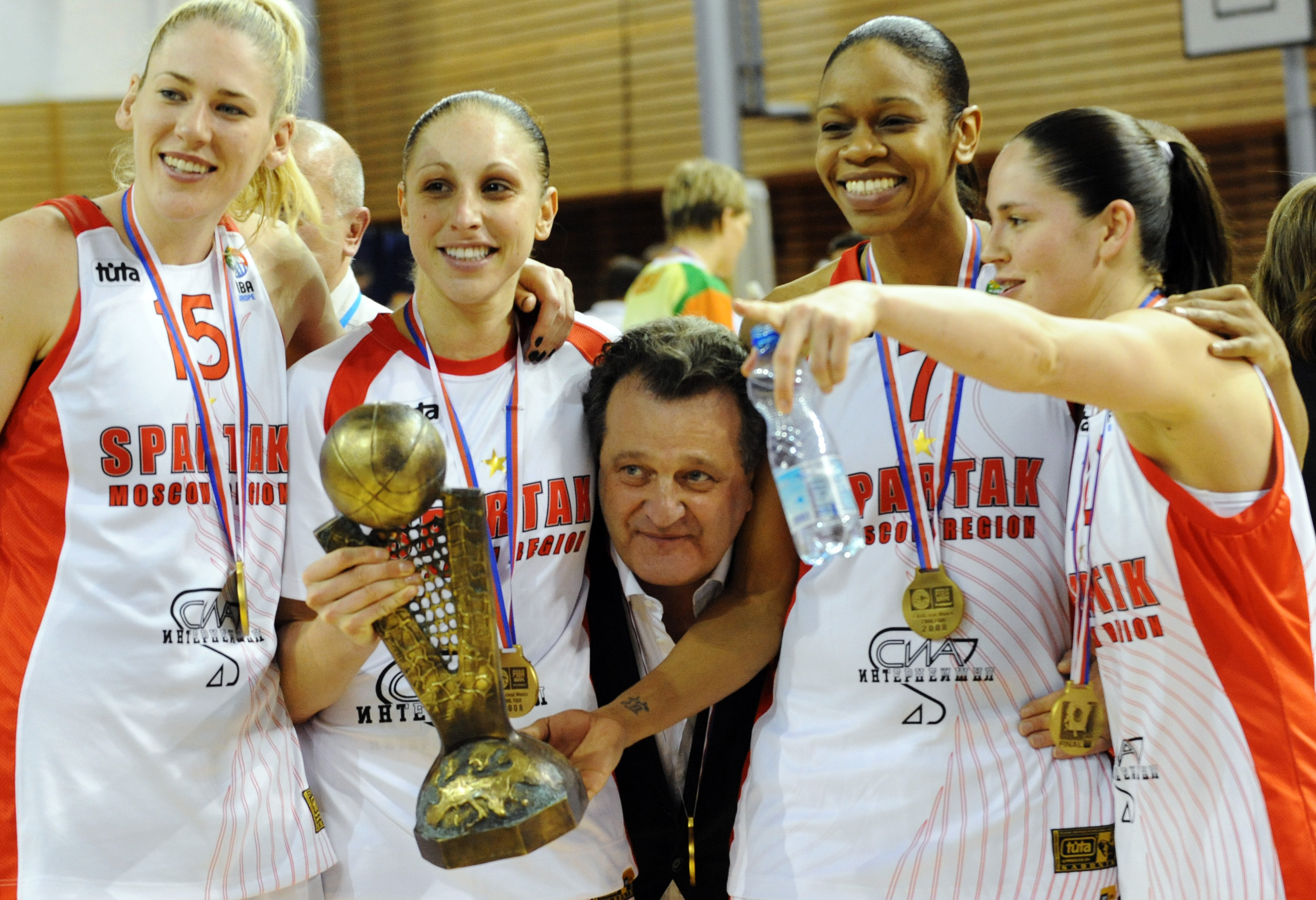 RELATED: LeBron James and Sue Bird Share an Impressive Accomplishment in Their Careers
Kalmanovich tried to present the best of himself to the players. But Bird admits they knew "he wore two hats." He was a Russian spy for 17 years, then earned his wealth by exploiting cheap labor in South Africa. Caught for sending forged checks to America, Kalmanovich eventually ended up in Israel, where authorities arrested him for espionage.
After serving five years in prison, he was released and relocated to Russia. There, Kalmanovich grew his business ventures and took over management of the Spartak Moscow team.
Details about Shabtai Kalmanovich's murder
RELATED: Inside Megan Rapinoe and Sue Bird's Humble Seattle Condo
Kalmanovich was murdered in November 2009, at the age of 61, in a shooting that ESPN described as "gangland style." The Mercedes he rode in stopped at an intersection in Moscow, when it was "was riddled with submachine guns and shotguns."
Nobody was ever charged with Kalmanovich's murder. But authorities reached the conclusion that it was a professional hit, likely over a business disagreement. Bird was rehabbing an injury in America at the time of his death. But Taurasi was in Russia and attended his funeral.
When Kalmanovich's wife met with Taurasi, she told her that she could not guarantee the players the same high salaries that he gave them. She Taurasi and Bird the option to play elsewhere if they wanted. Taurasi stayed and played for free. Bird also returned and the duo won a final championship with the team.
Bird says that Kalmanovich viewed his players "as performers and entertainers and wanted to share [their] talents with the world." He allowed them to have a career and make money doing it. Taurasi says "he made everything bigger than life" at a time when women's basketball needed that.
They both praised Kalmanovich for what he did for them as people and basketball stars. They also acknowledge the other side of his life. Taurasi puts it succinctly, "We saw one side of Shabtai. We knew there was another side."