Sugar Ray Robinson's 2nd Marriage Ended With a Tiny $23,000 Divorce Settlement: 'He Could Be a Rascal'
Sugar Ray Robinson is one of the greatest boxers of all time. While he brought a lot of attention to the sport, his charismatic nature didn't always transfer into his personal life. Married three times, Robinson was accused of infidelity and domestic abuse. While he had his faults, his second wife Edna Mae Robinson still holds him close to her heart and doesn't want to tarnish his image.
Sugar Ray Robinson's career
Robinson, born Walker Smith Jr., turned pro in 1940 when he was only 19. In his first few years, he made a name for himself by beating current world champions. By 1943, he embarked on a 15-month military career as part of the United States Army. He traveled with fellow boxer Joe Louis and the two performed exhibition fights for US troops. 
From 1943-51, he maintained a 91-match unbeaten streak, boxing's third-longest. He held the world welterweight title from 1946-51 and retired in 1952. His retirement didn't last long, and by 1955, he was back in the ring with a new focus on physical conditioning. He quickly regained his title and even attracted a 38,000 crowd at Yankee Stadium for his fight against Carmen Basilio
By the '60s, Robinson's career was in decline. He finally decided to retire in 1965. He ended his career with an overall record of 173-19-6, with two no-contests.
A new love
Edna Mae Holly was a dancer at some of New York's storied nightclubs in the early '40s, places Sugar Ray Robinson frequented. According to the New York Times, Robinson saw Edna Mae at a local pool and wanted to get her attention, so he pushed her in. That tactic didn't work. Instead, he introduced himself to her at the Cotton Club, the nightclub where she worked. The pair wed in 1944, but their union was anything but idyllic. 
Robinson was guilty of having affairs, a fact that devastated Edna Mae. The couple struggled with infertility, and Edna Mae had four miscarriages before they welcomed their only child, Ray Robinson, Jr. Robinson was also abusive to his wife, one of the reasons why she divorced him in 1962.
But through it all, Edna Mae stuck by Robinson's side, telling Ebony Magazine, "No matter what he did-and he could be a rascal-I was always totally his when he fought. He was forgiven everything because I didn't want my prayers to be tainted with anything. I wanted them to go straight to God's ear and save my husband."
Tough times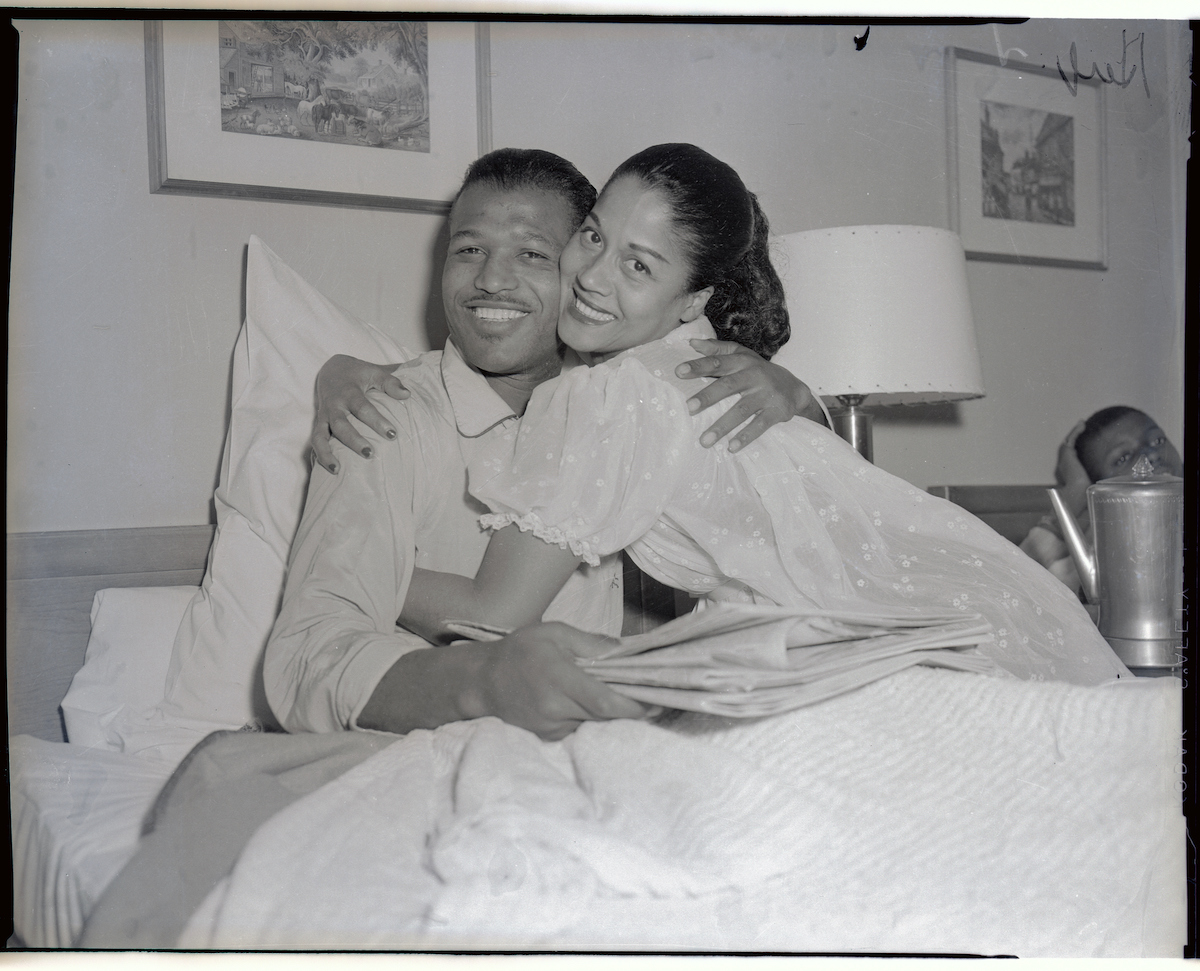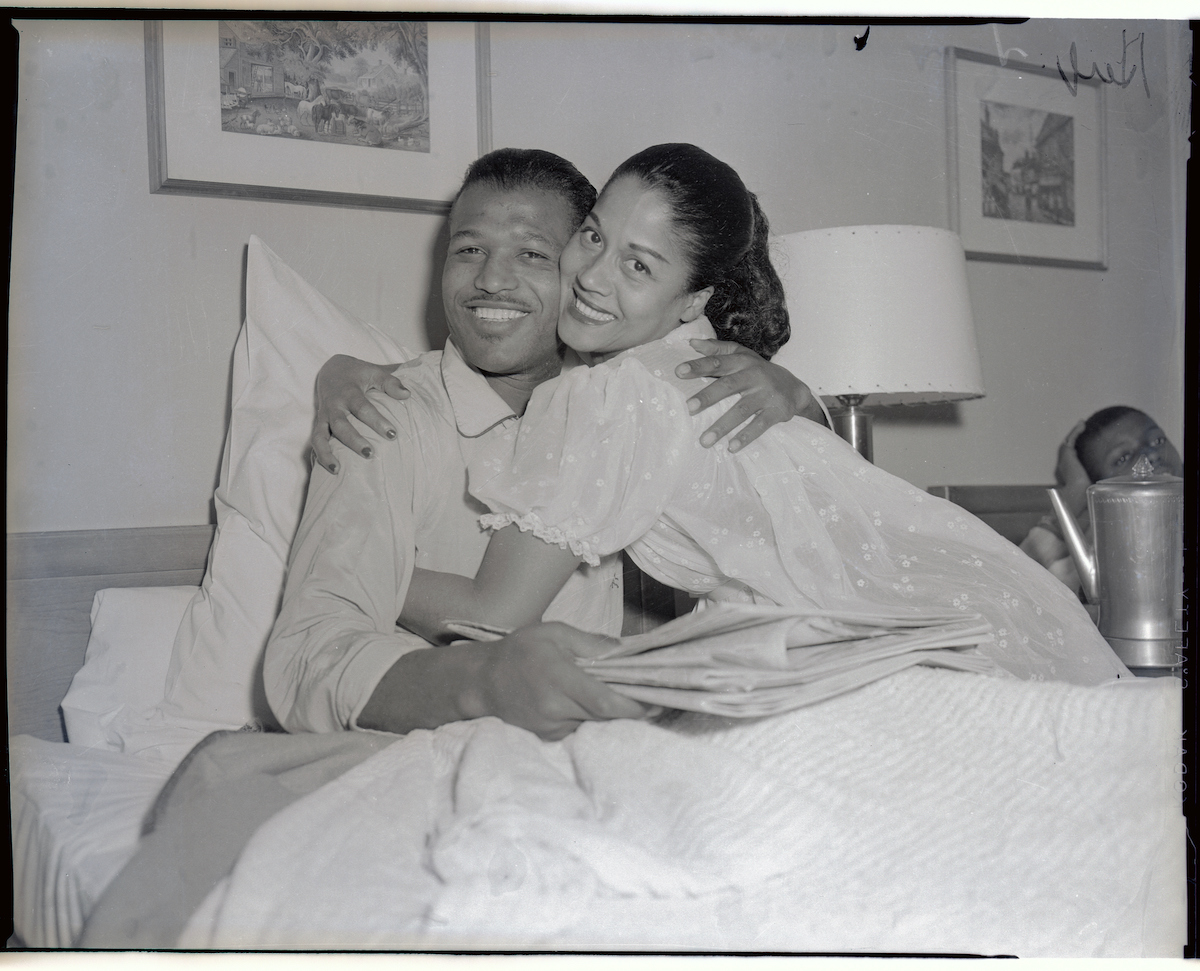 Edna Mae, his second wife, and Robinson were divorced in 1962. She says that of the $4 million he earned during his career, she only received about $23,000 during the divorce settlement. The IRS and bad investment dealings claimed a good portion of his riches, and by 1965, Robinson claimed to be broke. 
Even though his first marriage ended in an annulment and his second in divorce, Robinson hoped the third time would be the charm, and in 1965, married Millie Wiggins Bruce. During the latter parts of Robinson's life, there were allegations that Millie kept Edna Mae and Robinson Jr. from visiting the ailing boxer. 
Robinson was diagnosed with Alzheimer's and died in 1989 at the age of 67. Always in the conversation as one of the best boxers ever, he was one of the first sports stars to travel with an entourage and get noticed for his antics outside of the ring. While he was the first "Sugar" he certainly wasn't the last. Other fighters throughout the years have taken his nickname in honor of him, most notably Sugar Ray Leonard.