Suns Owner Robert Sarver Credits Steve Kerr for Helping Him Buy the Phoenix Franchise for $401 Million
With the Phoenix Suns in the NBA Finals for the first time since 1993, fans and media alike are praising owner Robert Sarver for putting the pieces in place to make it to the big dance. But the praise comes after years of harsh criticism. Sarver took control of the Suns in the early 2000s.
After stringing together a few winning seasons, the team has landed near the bottom of the standings for several years. Phoenix fans are finally being rewarded for their patience. And Sarver is too. But how did this banker and real estate mogul get involved in the NBA?
Robert Sarver's early career
A native of Tucson, Sarver grew up with a prominent businessman father who enjoyed giving back to his community. Sarver would use those life lessons as a Suns owner by donating millions of dollars to organizations around Arizona. But before all that could happen, Sarver had to make a name for himself. This meant breezing through college in three and a half years and starting his own bank at the ripe old age of 23. 
From that point, Sarver expanded his bank before selling it to Zions Bancorporation. In 2003, he started his tenure as Executive Chairman of Western Alliance Bancorporation, one of the largest public banks in the U.S. On the side, Sarver dabbled in the real estate industry. He co-founded a company in the 1990s that would generate him millions of dollars in the future. 
Sarver also found success personally. He met his wife, Penny, in 1991 and the pair married in 1996. They have three sons together and split their time between the Phoenix area and California. According to Celebrity Net Worth, he's worth around $400 million.
A new venture with Steve Kerr's help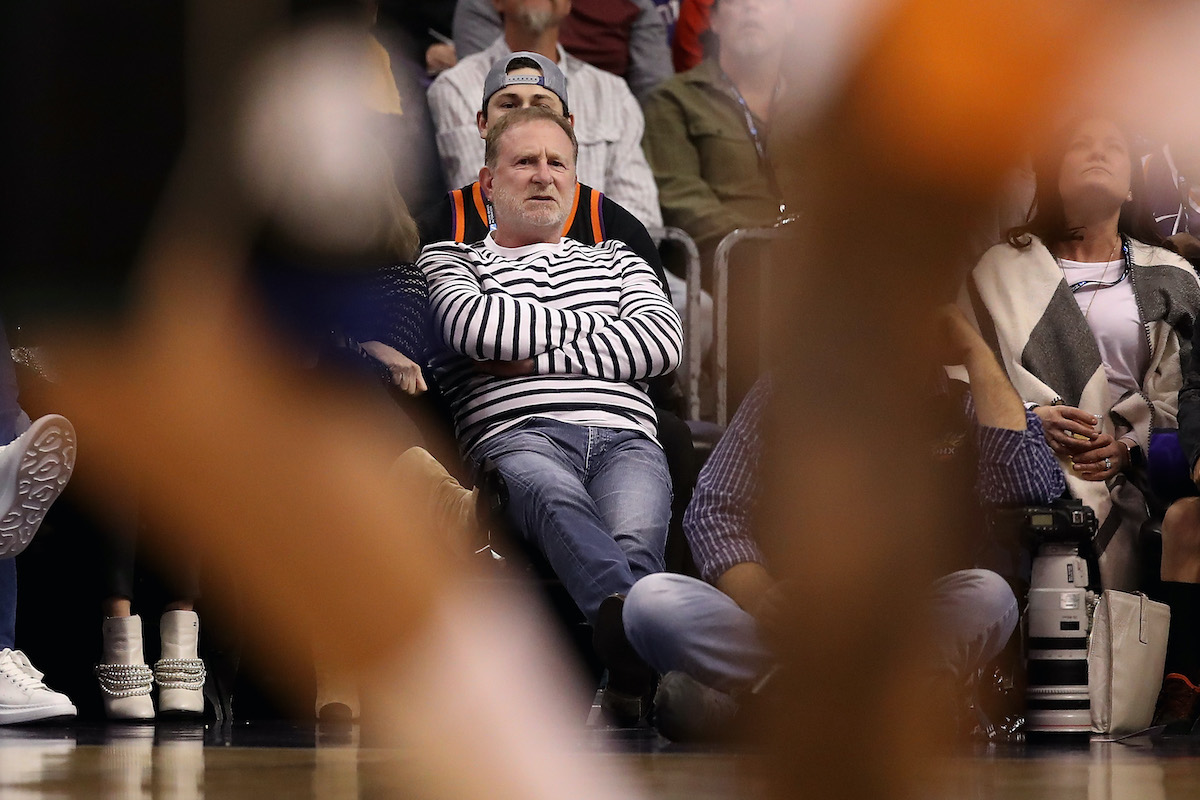 Purchasing an NBA team started with a conversation with Sarver's friend, famed University of Arizona basketball coach Lute Olson. According to Tucson Citizen, he suggested that Sarver meet up with former Arizona player and NBA star Steve Kerr. From there, they met with NBA Commissioner David Stern and longtime Suns owner Jerry Colangelo. Kerr helped with the down payment, a reported $10 million deposit. In 2004, the deal was finalized for a then-record $401 million.  
During his first season with the organization, the Suns tied their franchise record for wins with 62, had the best record in the NBA, and their star player, Steve Nash, won NBA MVP, according to NBA.com. However, over the next few years, several front office decisions would prove to be fruitless and cause fans to question Sarver's ability to lead the team.
Sarver dealt with constant criticism from fans and the media
Although his first few seasons with the Suns were successful, by the latter half of the 2000s, various signings and trade deals were judged by many as off the mark and plunged the Suns deeper and deeper down the Western Conference standings. He earned a reputation for being cheap, oftentimes targeting the wrong players instead of seeking ones that would benefit the organization. 
Sarver admits it hasn't always been easy. Bright Side of the Sun reports that Sarver acknowledged his struggles. "Trying to figure out how to maneuver and grow as an owner of the team has been something that's been a challenge to me." However, within the past few years, the owners have made a point to invest in players and their development. This means better equipment, training, player support, and a front office looking for the best trade deals to configure a winning team.
Sarver's steadfast patience is paying off. The Suns face the Milwaukee Bucks in the NBA Finals, and they're favored to win it all.