50 Facts to Know Before Super Bowl 50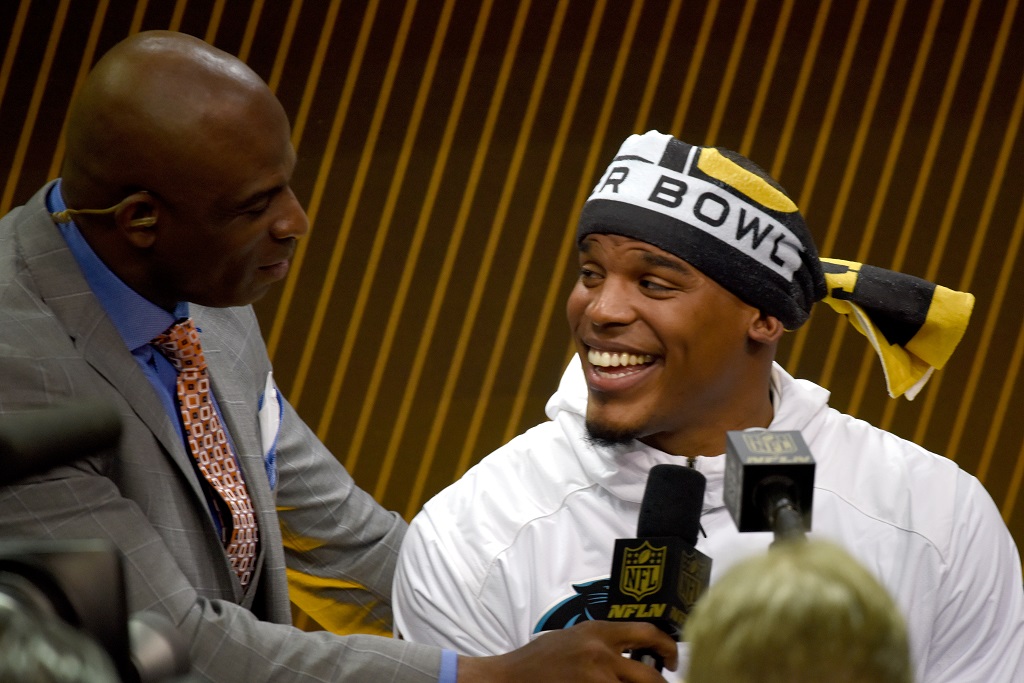 It's almost here, the culmination of an entire season's worth of dabbing, hustling, Omaha-ing, Papa John's pizza commercials, and gridiron grit and grind. That's right, we're talking about Super Bowl 50, also known as the Golden Anniversary for the single biggest game of America's biggest sport. The NFL talked about "50″ forever — truth be told, we're sure you got burnt out on it about the same time you got sick of those endless daily fantasy commercials. We definitely woke up muttering "Draft Kings, Fan Duel, Draft Kings, Fan Duel, Super Bowl 50, Draft Kings, Fan Duel" at least once this season.
Wait, you didn't do that. Oh, uh, neither did we. Totally kidding.
Regardless, while it's super easy to act jaded about the NFL and the Super Bowl and all the hype surrounding it, at the end of the day, this particular Super Bowl and these particular teams are actually pretty interesting, both from a human interest point of view as well as a football history perspective. Don't believe us? Check out these 50 reasons why.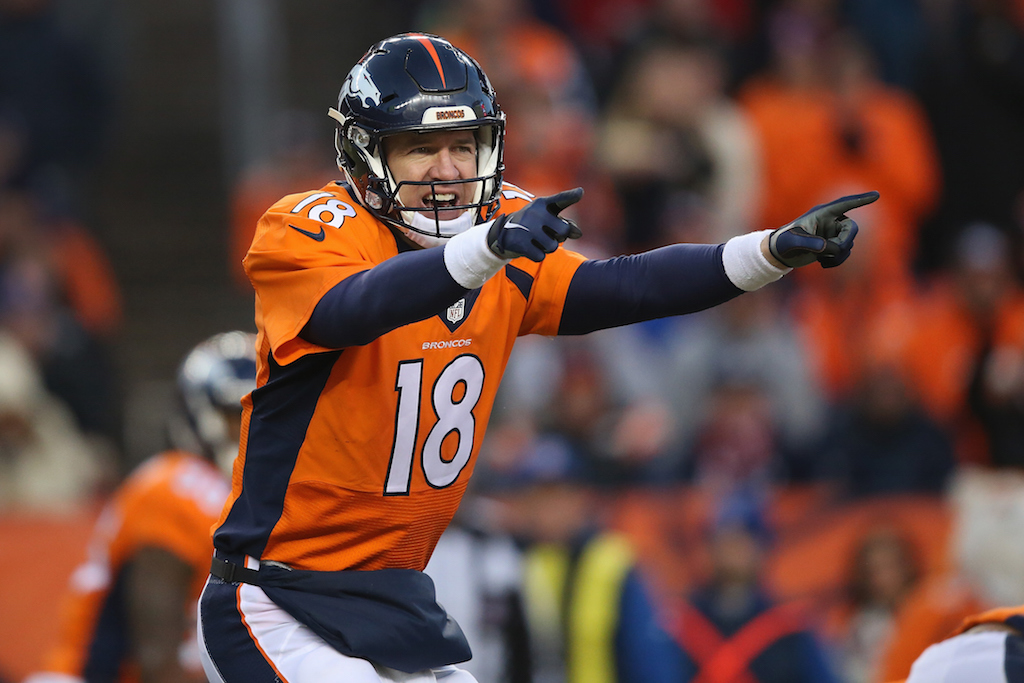 1-10
1. Peyton Manning is 13 years and 48 days older than Cam Newton. This is the largest age gap between starting quarterbacks in Super Bowl history.
2. The Denver Broncos are making their eighth Super Bowl appearance. This ties them with the New England Patriots, Pittsburgh Steelers, and Dallas Cowboys for the most showings in the Big Game of all time.
3. Super Bowl 50 marks the third consecutive year that the two No. 1 seeds will square off in the big game.
4. Manning becomes the first quarterback ever to reach the Super Bowl multiple times with two separate teams.
5. At 39 years and 320 days (on the day of the game), Manning will become the oldest quarterback to ever start a Super Bowl.
6. The Broncos and Panthers each lost the last time they were in the Super Bowl (Denver in 2014, Carolina in 2004). The losing coach in both efforts: John Fox.
7. Denver head coach Gary Kubiak is the seventh coach in NFL history to reach the Super Bowl in his first season as his team's head coach.
8. Super Bowl 50 will mark Manning's fourth Super Bowl appearance. Each time he has played for a different head coach.
9. Carolina Panthers head coach Ron Rivera won a Super Bowl as a member of the 1985 Chicago Bears.
10. For the third time in history, two SEC quarterbacks will square off in the Super Bowl. The other times were Manning (Tennessee) versus Rex Grossman (Florida) in Super Bowl XLI and Ken Stabler (Alabama) versus Fran Tarkenton (Georgia) in Super Bowl XI. (Panthers QB Newton, of course, won a national championship at Auburn.)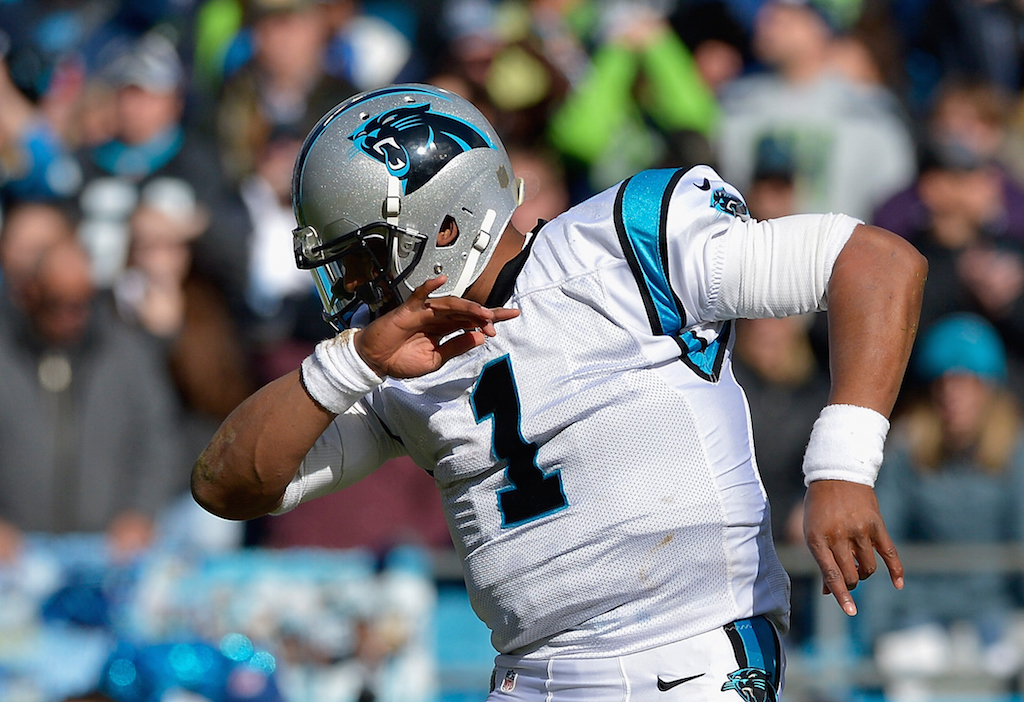 11-20
 11. Newton and Von Miller respectively went No. 1 and No. 2 overall in the 2011 NFL Draft. This is the first time in NFL history that the top two picks from the same draft class will face each other in the Super Bowl.
12. The Broncos hold the NFL record for the most Super Bowl losses by a single franchise with five.
13. If the Panthers win, Newton will become the first quarterback to ever win a college football national championship, a Heisman Trophy, and a Super Bowl.
14. Denver practice squad tight end Nick Kasa attended the AFC Championship Game as a fan before being signed by the Broncos the next day.
15.  With a win, the Panthers will become the third team in NFL history to finish a season with 18 wins.
16. Only one team has scored 30 or more points against the Broncos in 2015.
17. In 2015, the Broncos became the first team in NFL history to have three comeback wins of 14 or more points against playoff teams (the Cincinnati Bengals, the New England Patriots, and the Kansas City Chiefs).
18. In their only previous meeting, Manning led the Broncos to a 36-14 win over Newton's Panthers.
19. The Broncos are 0-4 in Super Bowls when wearing their orange jerseys. They will wear their white jerseys in Super Bowl 50.
20. Exactly 10 of the last 11 Super Bowl winners wore white jerseys.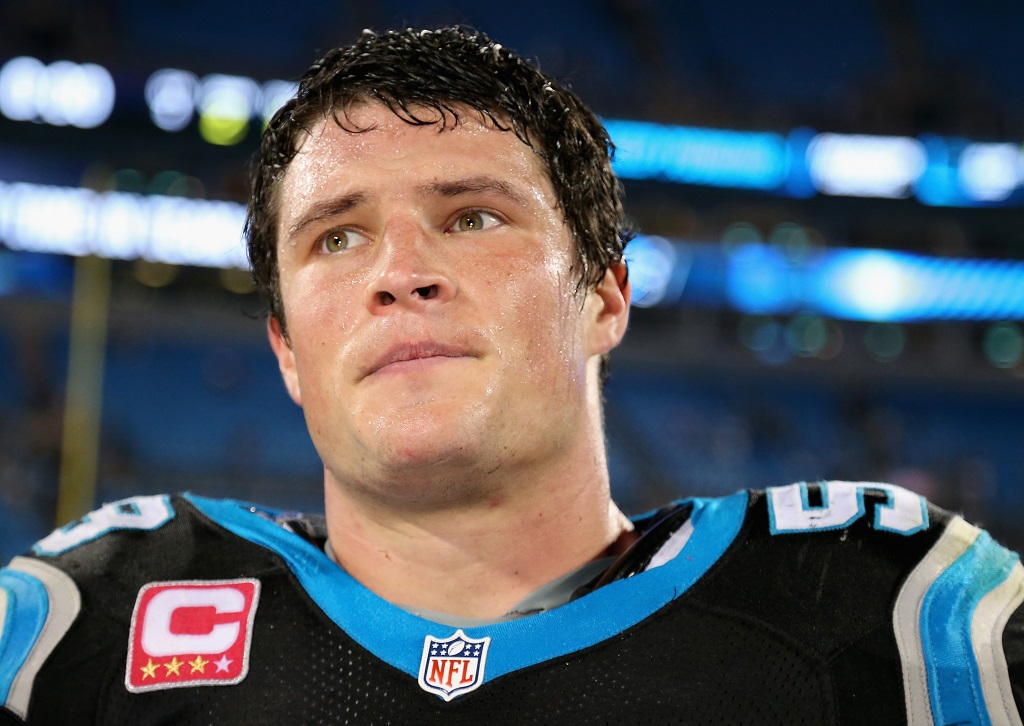 21-30
21. A 30-second commercial during Super Bowl 50 will cost potential advertisers $5 million.
22. While both Denver and Carolina boast MVP-caliber quarterbacks, they were also two of the top defenses in the NFL last season, holding opposing teams to just 4.4 and 4.9 yards per play, respectively.
23. As far as anyone knows, Manning is the only quarterback to have played in the Super Bowl without having feeling in his right hand's fingertips.
24. The Broncos have won two Super Bowls, in 1997 and 1998, and most recently suffered a loss to the Seahawks in the Big Game back in 2013.
25. The Panthers have been an NFL Team for 21 years, joining the league in 1995. This is their second Super Bowl appearance.
26. Panthers owner Jerry Richardson is the only current NFL owner who can lay claim to a career as an NFL player.
27. The Broncos gave up the fastest points in Super Bowl history in 2013, when they allowed a safety to the Seahawks after just 12 seconds of clock had run.
28. Manning has only thrown three Super Bowl touchdowns heading into Sunday's game. He has thrown four interceptions.
29. Broncos QB John Elway owns the second-lowest passer rating of a winning Super Bowl QB with 51.9. (Big Ben owns the lowest with an abysmal 22.6 in 2005.)
30. Peyton owns the second-most completed passes in a single Super Bowl Game with 34.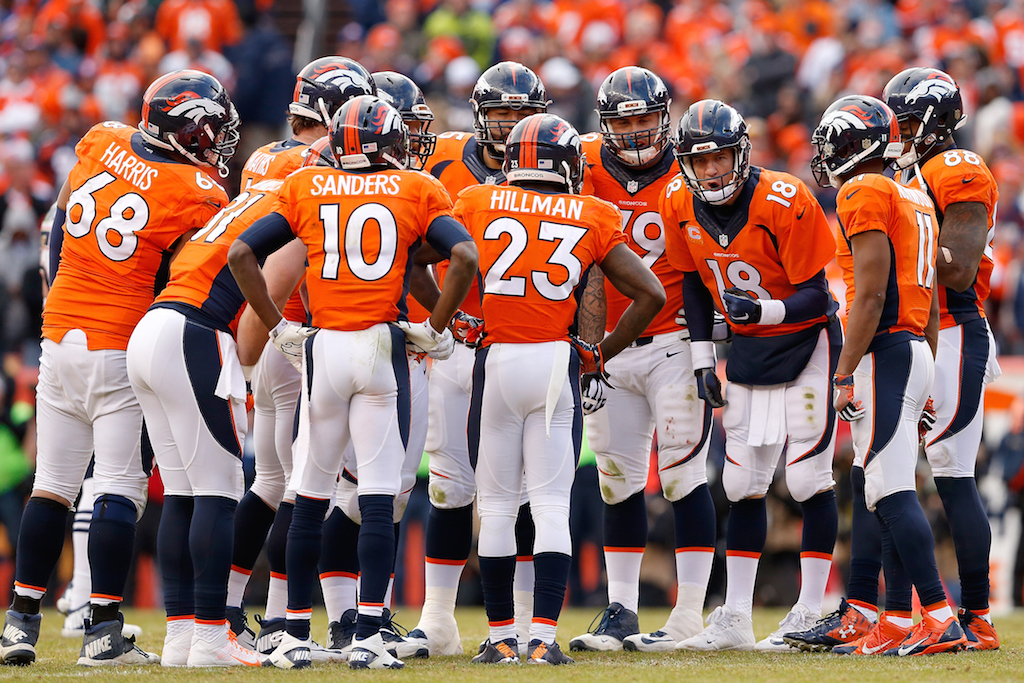 31-40
31.  This is the first time two first-overall drafted QBs are going up against each other in the Super Bowl (Manning went first in 1996 while Newton, as mentioned, was drafted in 2011).
32. You have probably heard about Newton's Dabbing. You may not have heard of this Vine featuring Peyton breaking it down. Good luck not leaving this on for hours.
33. Super Sunday is the 10th most popular day for buying beer.
34. Approximately 60 local, state, and federal agencies will coordinate surveillance and security, according to the FBI. Each year, the Department of Homeland Security classifies the Super Bowl as a "special event assignment ranking 1 event." The only exception was the Super Bowl XXXVI, which received an even higher ranking because it occurred right after the September 11, 2001 terrorist attack.
35. Mike Carey will comment on officiating; he played football at Santa Clara University in, the same city where the game is being played.
36. CBS started planning for Super Bowl 50 five days after last year's Super Bowl. Last year, only 40 video cameras were used for the big game. This year, the network will debut new technology with 70 cameras prepared to film; 36 of them will have 360-degree capability for replays.
37. This past August, someone put $30,000 on Denver to win the Super Bowl at 14-1 odds, according to ESPN. He or she will make $420,000 if the Broncos win.
38. The FAA puts a flight restriction over stadiums during every regular-season and postseason NFL game, including the Super Bowl.
39. Miss Universe, Pia Wurtzbach, will analyze the game for "Inside Edition."
40. The sterling silver Lombardi Trophy weighs seven pounds and is handcrafted by world-renowned jeweler, Tiffany.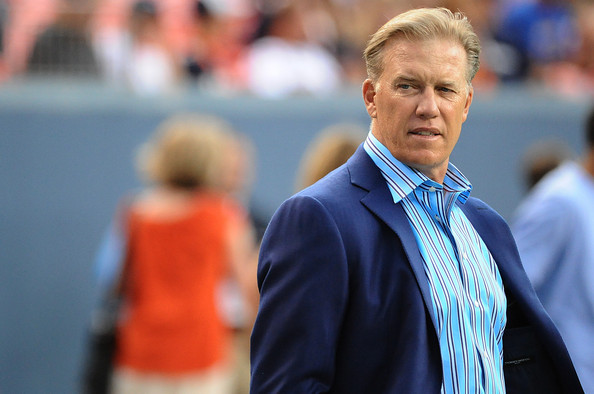 Facts 41-50
41. On Super Sunday, Americans will eat approximately 80 million avocados, 1.23 billion chicken wings, and 11 million pounds of chips. They will wash it all down with 325 million gallons of beer.
42. Ad buyers who have placed clients in the game say units are fetching between $4.6 million and a little more than $5 million. Over the last five seasons, the approximate asking price for a 30-second Super Bowl ad has increased by an average of 11.1% each year. The Super Bowl itself has drawn $5.9 billion in inflation-adjusted ad spending since 1967.
43. Super Bowl I footage exists, but no one can watch it. Seriously. You can read more here, but it's a weird, sordid tale.

44. This is the first Super Bowl in the Bay Area since 1985, when the 49ers beat the Miami Dolphins.

45. There has never been a Super Bowl that's gone to overtime. Ever.
46. The lowest score to win a Super Bowl was 14, in Super Bowl VII — the Dolphins defeated the Redskins 14-7
47. The fewest points scored in Super Bowl history was three, put up by the Dolphins. (They were stomped by the cowboys 24-3.)
48. The highest scoring team, in case you were wondering, was the Joe Montana-led 49ers, who dropped 55 on the hapless Denver Broncos (the Broncos scored 10 points).
49. As you might suppose, that 45-point margin of victory between the Niners and the Broncos remains the highest in league history.
50. There are 72 separate footballs used in each Super Bowl. Tom Brady may or may not have paid someone to deflate all of them this year. (Just kidding!)