Super Bowl 50: Who Vegas is Picking to Win MVP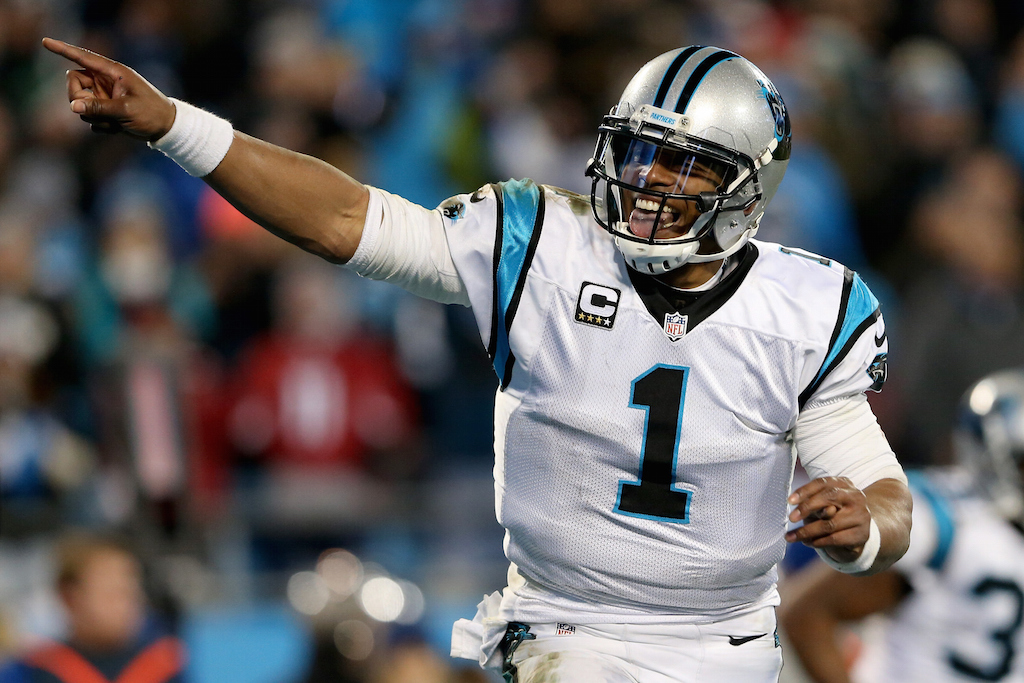 Two teams, one game, and the NFL's biggest prize on the line. This is what it's all about. Welcome to Super Bowl 50.
If we had it our way, we wouldn't have to wait until February 7 for the Carolina Panthers and Denver Broncos to square off at Levi's Stadium. We'd get those teams on the field right now and let them duke it out for NFL supremacy. Unfortunately, as we very well know, you can't always get what you want, so we'll just have to use our time wisely. What better way to start than by looking at the game's potential MVP candidates?
Whether you're focusing on the offensive side of the ball or breaking down each team's phenomenal defense, both the Panthers and Broncos are stacked with talented players capable of stepping up when the moment presents itself. The question is: Who's going to rise to the occasion in Super Bowl 50?
We have a few opinions on the matter. However, those folks in Vegas are the ones making the odds. And since we think it's important to share this information, here's a look at the three players most likely to take home MVP honors at Super Bowl 50.
3. Ted Ginn Jr., wide receiver, Carolina Panthers
Odds: 12-1
The Carolina Panthers were desperate to surround quarterback Cam Newton with quality offensive weapons this offseason. It wouldn't be far-fetched to say that wide receiver Ted Ginn Jr. has been the brightest addition of the bunch.
After re-signing with the Carolina Panthers last March, all Ginn Jr. did was come in and put together a career year in 2015. The former Ohio State Buckeye caught 44 passes, had 739 receiving yards, and led the team in receiving touchdowns with 10. Not bad for a 30-year-old in his ninth season in the league.
Ginn will enter Super Bowl 50 following an average performance in Carolina's 45-19 victory over the Arizona Cardinals in the NFC Championship game. However, because he is a legitimate threat in the passing game, is skilled running the football (he had a rushing TD in the NFC title game), and can hurt you as a punt returner, you never known when Ginn is going to bust out a big play. And since the Super Bowl is the ultimate stage for playmakers, Ginn should have plenty of opportunities to shine.
2. Peyton Manning, quarterback, Denver Broncos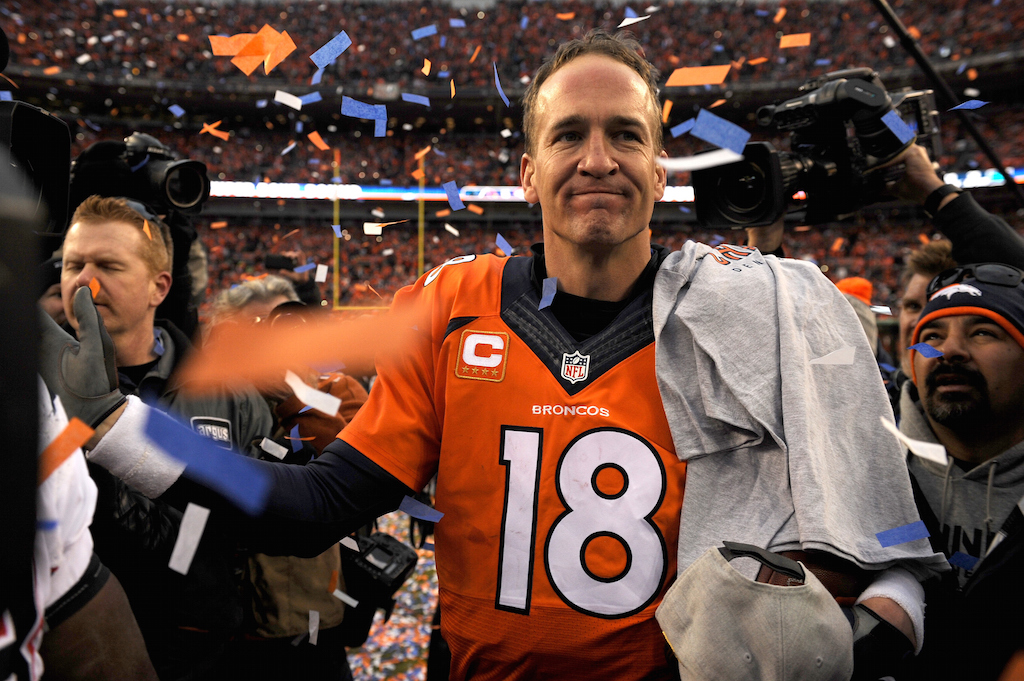 Odds: 3-1
If we were to judge Peyton Manning solely on his overall performance in 2015, there's no way we could justify him as a viable MVP candidate. In 10 games, No. 18 had a completion percentage of 59.8, threw for 2,249 yards, and had just nine touchdown passes, while throwing an abysmal 17 interceptions. Not exactly what we're used to seeing from the future Hall of Fame quarterback.
Yet, now that the big game is almost upon us, it's time to throw conventional thinking out the window. It's time to remember one important piece of information: This is Peyton Manning we're talking about. This is the guy who just helped the Denver Broncos knock off the defending champion New England Patriots 20-18 in the AFC Championship game by throwing for two touchdowns and no interceptions. And this Super Bowl may very well be the last game Manning ever plays in the NFL. Are we really going to doubt his greatness now? Absolutely not.
1. Cam Newton, quarterback, Carolina Panthers
Odds: 5-8
In 2015, Cam Newton emerged as the biggest star in the NFL, and potentially the game's best player. During a regular season in which the Carolina Panthers went 15-1, this 6-foot-6, 260-pound freak of a quarterback threw for 3,837 yards and 35 touchdowns, while rushing for 636 yards and adding another 10 scores on the ground. Players aren't supposed to be able to do that at the game's highest level. Then again, Newton is hardly your average player.
In his fifth season in the league, Newton has evolved into a complete quarterback. No longer does he totally rely on his legs to get him out of trouble, but rather shows overwhelming confidence in the pocket. This confidence has rubbed off on his teammates, translating into win after win, and "dab" after "dab." Cam Newton is larger than life; a player who was born for the big stage. Now,  he has a chance to shine on the game's biggest stage. And Vegas likes his chances.
Odds courtesy of sportsbook.ag.
Statistics are courtesy of Pro-Football-Reference.com and ESPN.go.com.