Super Bowl 56: What Local TV Market Ratings in Detroit, Pittsburgh, and Los Angeles Tell Us About Their Respective Fans
Super Bowl 56 was a rousing success for the NFL. The Los Angeles Rams beat the Cincinnati Bengals on their home turf at SoFi Stadium, and 112.3 million viewers tuned in for the exciting 23-20 contest.
It was the highest-rated event on TV in years. Five years, to be exact.
The game was more popular in some places than others, though. Cincinnati, home of the Bengals, led the viewership, which isn't a shock, but a few other cities were surprisingly high on the list.
Another, Los Angeles, didn't even crack the Top 10.
Let's make meaning of some of the more intriguing local TV ratings for Super Bowl 56.
Fans of the Detroit Lions tuned in to watch the fate of Matthew Stafford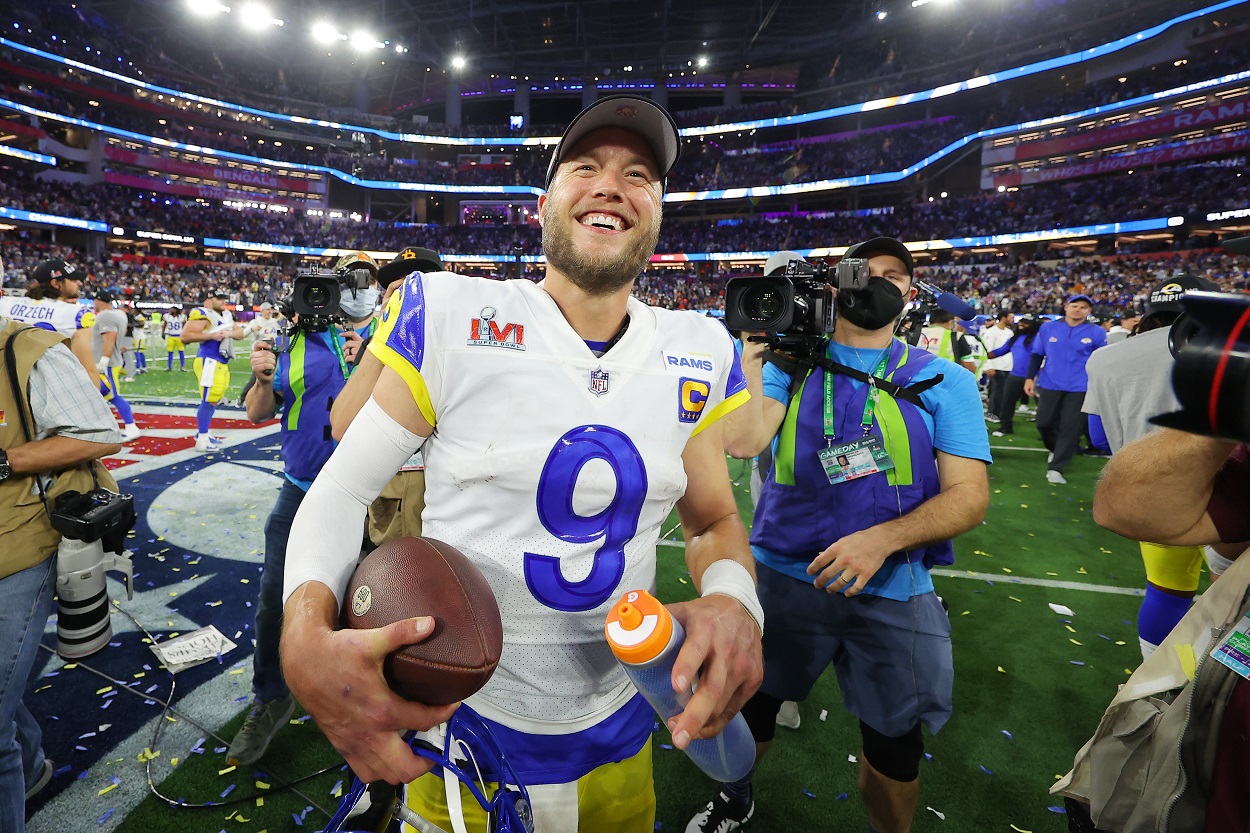 The Detroit Lions drafted Matthew Stafford No. 1 overall in the 2009 NFL Draft and he played 12 seasons in Detroit. Stafford was always a top 10 quarterback talent-wise, but he toiled in relative obscurity in Detroit. The Lions made the playoffs just three times in Stafford's 12 seasons in Honolulu Blue, and he was 0-3 in those games.
Stafford picked up the first three playoff wins of his career en route to the Super Bowl, and he accomplished a feat that Lions fans have been only able to dream about for years, hoist the Lombardi Trophy. The Lions received two first-round picks, a third-round pick, and Jared Goff in exchange for shipping Stafford out to the Rams. In exchange, LA, in his very first season, won the Super Bowl.
Fans in Detroit were either watching Stafford to see if he'd crumble under the pressure in the biggest game of his life, or they were cheering him on, rooting for the player who Kelly Stafford said was "made by Detroit".
Either way, Detroit tuned in more than any city not named Cincinnati.
Lions fans finally got to watch Stafford win a Super Bowl. It's just probably not how they envisioned that moment.
Pittsburgh Steelers fans were hate watching the Cincinnati Bengals
The Bengals were a true Cinderella story and were oh so close to winning it all in Super Bowl 56. The Bengals had the ball with 1:25 to go in the fourth quarter with Joe Burrow and Ja'Marr Chase and two timeouts at their disposal.
They traveled 26 yards on their first two plays seemed to have LA on its heels. Anybody who watched the game knows that it was at that exact moment that Aaron Donald decided to take over and almost single-handledly win the Super Bowl for LA, though. After swinging Burrow around like a ragdoll and forcing an errant pass on fourth down, Donald ripped his helmet off and pointed to his ring finger as his teammates and fans cheered around him.
Do you know who else was cheering? The entire state of Pennsylvania, most likely, and indeed the city of Pittsburgh.
In fact, Pittsburgh's television market had the third-highest viewing audience for Super Bowl 56, and you just know that was a bunch of Steelers fans cheering on the demise of Burrow and their AFC North rivals.
The Bengals beat the Steelers twice this past season, outscoring their rivals to the Northeast by a grand total of 65-20.
Revenge is a dish best served by Aaron Donald.
Did Los Angeles even realize the Rams won Super Bowl 56?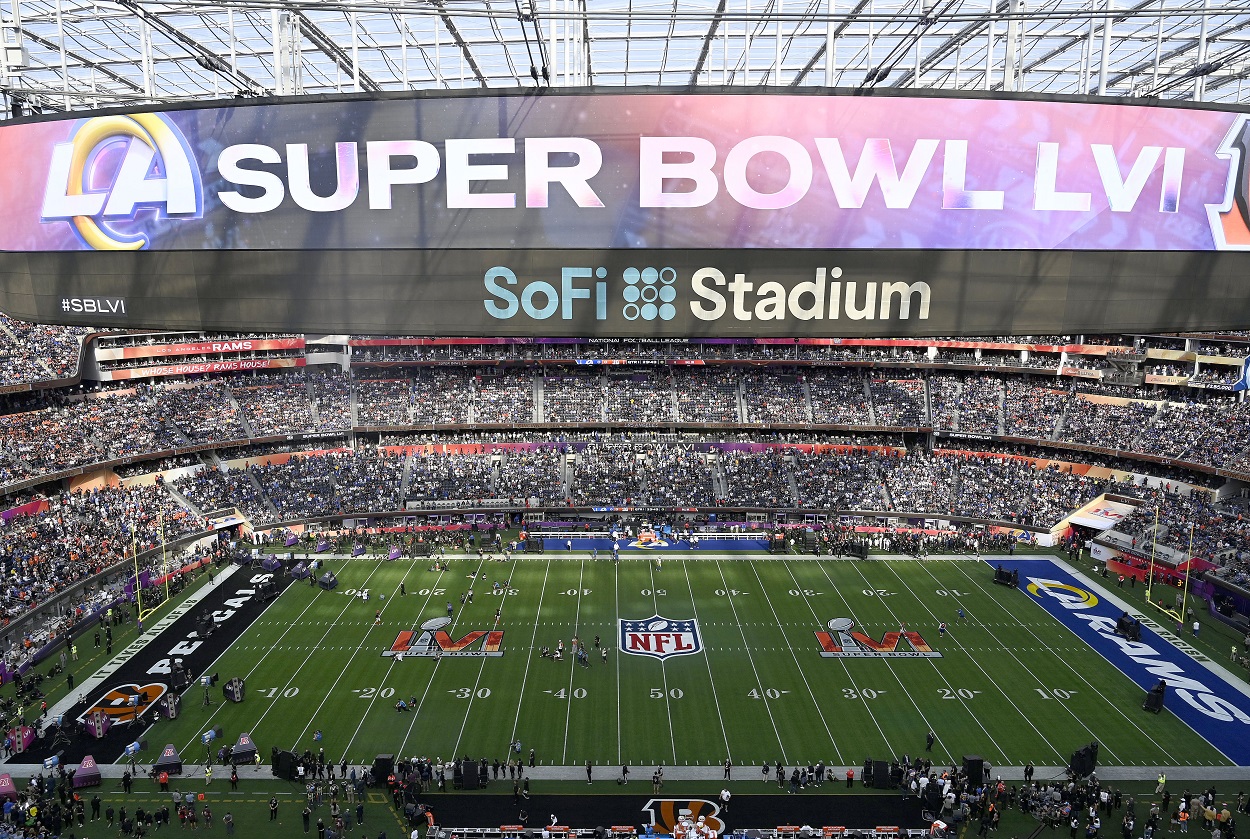 Several other intriguing NFL or NFL-adjacent towns showed up in the top 10 local market rankings.
Columbus, Ohio was No. 4, likely because Burrow started his college career with the Ohio State Buckeyes. Kansas City and Milwaukee were No. 5 and No. 6, respectively, likely because bitter Kansas City Chiefs and Green Bay Packers fans were tuning in and dreaming about what could have been.
Boston, a town that knows a thing or two about Super Bowls, was No. 8 on the list, and Jacksonville rounded out the top 10. Apparently, Jaguars fans like to dream.
Notably, Los Angeles wasn't even in the top 10 of local markets that tuned in to watch Super Bowl 56. though. This despite the fact that their team was…you know…playing in the actual game.
LA has long been consdiered an iffy NFL market. There's a reason the Rams originally left for St. Louis back in 1995.
It's hard to be a consistent draw when there's literally so much else to do in the area. If the beaches, Hollywood, or Orange County lifestyle doesn't grab your attention, the Lakers or Dodgers certainly will. The USC Trojans are down right now, but there was a time back in the Pete Carroll/Reggie Bush era where USC was arguably one of the biggest draws in sports, let alone in LA.
There's a ton of "eyeball competition" in Los Angeles.
To be fair to LA fans, they did show up in force in the NFC Championship game against the San Francisco 49ers, and there appeared to be a rather vocal majority at SoFi STadium for the Super Bowl. Ultimatly, these television rankings don't do anything to sully the Rams' Super Bowl championship and it's not like the league is going to move the team, again, especially after Stan Kroenke's investment in SoFi.
With that said, it still is somewhat of a shocking statistic, isn't it? One would think that having a team in the Super Bowl would have a city glued to the television sets.
That sure was the case in Cincinnati. It was far from that in Tinseltown.
Stats courtesy of ESPN and Pro Football Reference. Contract information via Spotrac
RELATED: Sean McVay Takes a Shot at the Haters After Leading the Los Angeles Rams to a Super Bowl 56 Win: 'There Were a Lot of Rolled Eyes at Us'