Super Bowls and $500 Million Aren't the Only Reasons Patrick Mahomes Signed With the Chiefs
It is a simple question many people dream about: if you had half a billion dollars, where in the world would you live? It is unlikely that for many, the answer would be Kansas City, Missouri, home of actor Paul Rudd and media impresario Walt Disney. For Kansas City Chiefs quarterback Patrick Mahomes, the response after signing a 12-year contract worth more than $500 million is that Kansas City will be his home. And it's for more than the legendary barbeque.
After signing the richest contract in NFL history, Mahomes doubled down on his allegiance to the Chiefs franchise, the city, and its fans by explicitly stating he plans to make Kansas City his home. With his newly found riches, the Texas native could have made any city in the U.S. — make that the world — his home base, or he could have said nothing at all on the subject. Players such as Aaron Rodgers, who plays in Green Bay, the 68th largest media market, makes his off-season home in Del Mar, California, rather than the city that has made him rich and famous.
Patrick Mahomes' decision was fueled by experience
In the 2017 draft, Patrick Mahomes was drafted with the 10th overall selection by Kansas City. To some degree, landing in the heartland was out of his hands, as he could just as easily could have wound up in Chicago–a team that selected QB Mitchell Trubitsky with the second overall pick. Nonetheless, Mahomes has embraced his new home using life experience as a guide.
"People have been generous here," Mahomes told ESPN shortly before the Chiefs started training camp. "They've been nice to my family and me, and so I'm excited to have my future here. You go to some sports cities, and if you're playing badly on Sundays, it's like they hate you and your family. Then you come to Kansas City, and it doesn't even matter. They care about the person you are and how you treat other people. It's cool to be in a city like this."
Patrick Mahomes came to his decision to sign long-term with the Chiefs with more perspective than many of his pro football colleagues. Mahomes' father, Patrick Sr., played 11 years in Major League Baseball, allowing his son — who often traveled with his dad — to get a glimpse of how cities and their fans differed.
Mahomes Jr. recalls when his dad pitched for the New York Mets and how the city and its fans treated his father when he got off to a slow start.
"He started pitching badly, and right away when he got in the game, he started getting booed," the Super Bowl champ told ESPN. "I got to see that firsthand as a young kid."
Patrick Mahomes puts down roots
Showing his commitment to more than just a passive citizen of Kansas City, Patrick Mahomes put his money where his mouth is. He proposed to his longtime girlfriend in a suite at Arrowhead Stadium and went as far as to purchase a minority share in MLB's Kansas City Royals.
"I'm going to be here a long time," he said, according to Fox News. "I want to keep doing what I can to put roots down and trying to make the franchises, the Chiefs and the Royals, the best they can be. I wanted to be a part of the Royals baseball team. Being at the games, knowing the atmosphere in Kansas City, how much everybody loves the Royals and the Chiefs. I thought it was a good fit."
In wanting to make Kansas City their home, Mahomes and his bride-to-be bought a "starter mid-century home" in an upscale part of the city. Purchased for $1.9 million, the residence is a hair over 3,700 square feet, and it is outfitted throughout with smart home features, according to Haute Residence.
The Chiefs QB lives the good life in Kansas City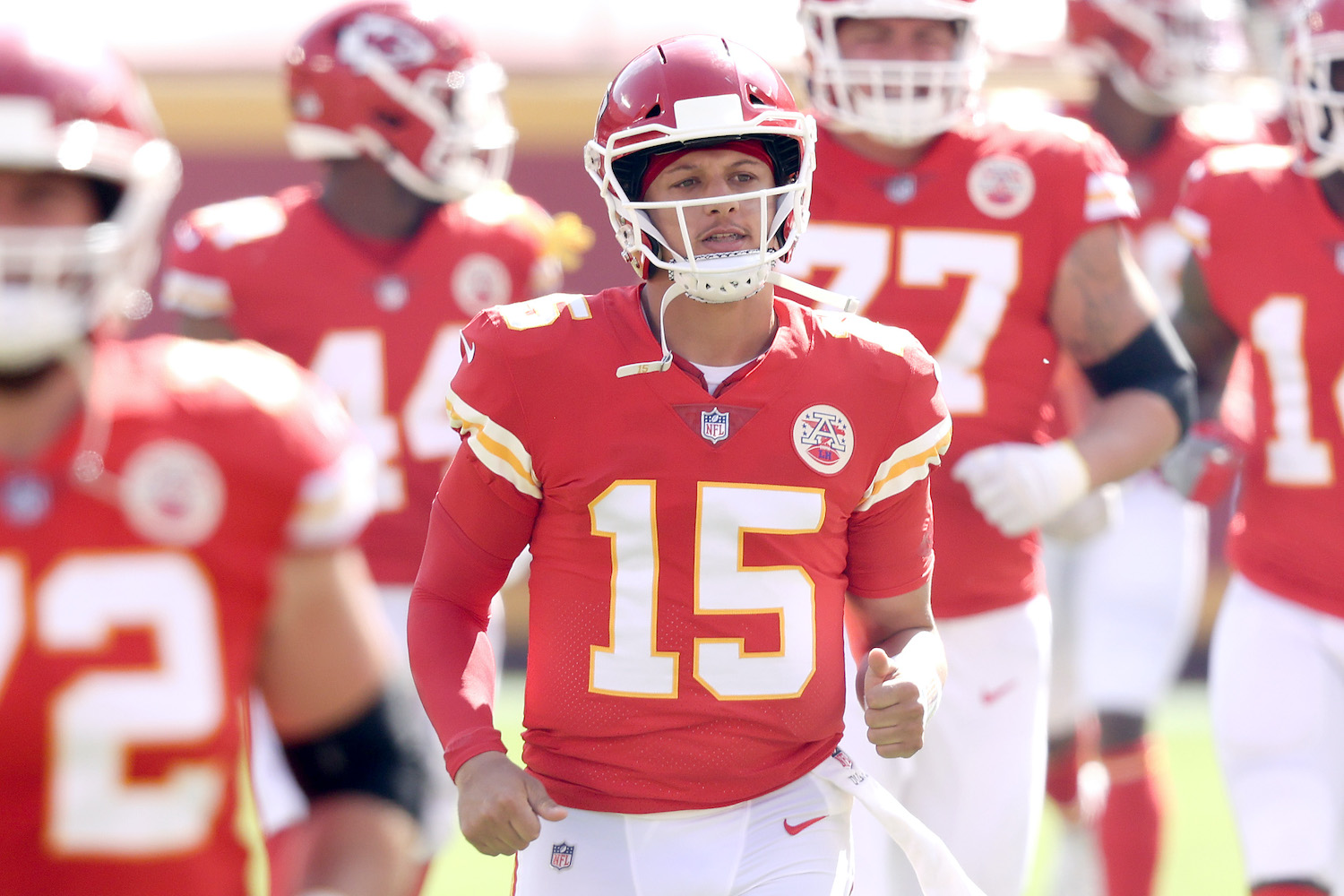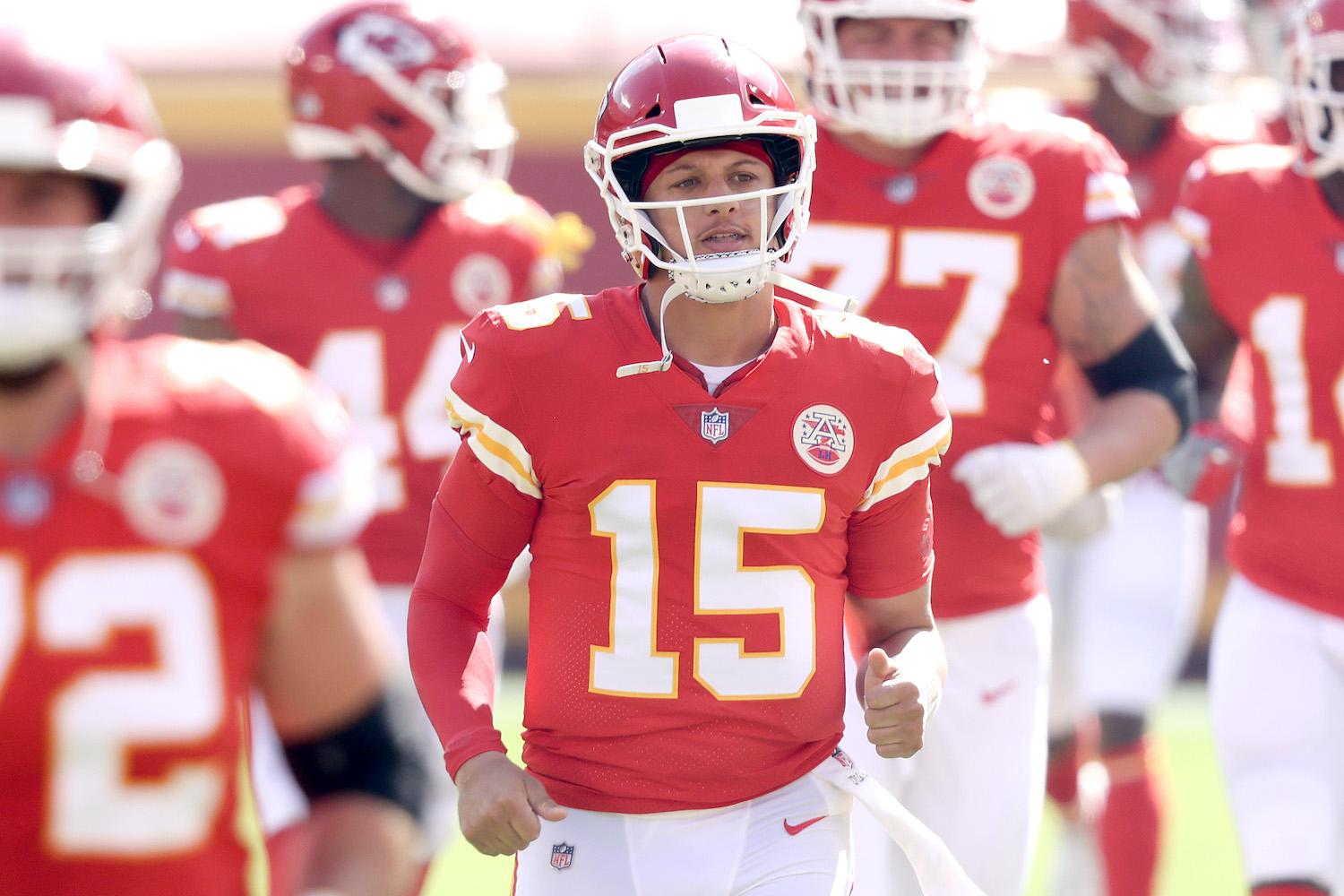 In addition to his new home and stake in a pro baseball team, Mahomes is sparing no expense in building a comfortable life in his adopted hometown.
For example, the Chiefs QB and Super Bowl MVP bought a Ferrari 812 Superfast for a cool $338,000 the same day he plunked down about $500k for his part ownership of the Royals. Mahomes was spotted wearing a Rolex Yacht-Master 40 watch, which goes for about $47k, and to ensure the closet in his new home stays full, he acquired 180 pairs of sneakers. There is, however, a good bet he didn't pay for all of them.